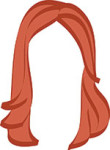 Though our trip to Fiji didn't go as smoothly as a travel day should, all was not lost. It was, in fact, raining when we touched down, but we weren't feeling stressed for long.
For one thing, this was our view as we landed:
In the ultimate case of irony, a joyful Fijian band was singing and playing—yep, you guessed it—ukuleles at the arrival gate. This set the mood, but also served as a very clear example of an appropriate time to sing and play the ukulele. More importantly, every single airport employee was smiling! The customs agent wished me a happy almost birthday! WAS THIS EVEN THE SAME PLANET?
As we made our way toward the main entrance, we scanned the airport for TTF—Tourist Transport Fiji would be picking us up from the airport and taking us to our homestay on the Coral Coast. We were a little dazed from our flight, and when a woman came up to me to introduce herself as a tourist liaison for the airport, I bristled and half smiled as I waved her away. We had a similar experience in Cairo, except that "tourist liaison" was a straight up scam artist who put us in a cab and then charged us a one bajillion percent mark-up. (My math may be slightly off, it was like three years ago).
Unfortunately, I'm not used to people being so friendly and forthcoming with information unless they want something in return. I quickly learned, though, that this is what the locals proudly call, "the Fijian way."
As soon as we found the TTF desk, I realized—these people were just genuinely warm, inviting, and seriously nice. It was also when I realized that I didn't follow Baz Luhrmann's rule about leaving New York before you get hard.
Hi, I'm the romantic. I'm jaded and genuinely nice people make me suspicious. I AM WORKING ON IT.
After some friendly banter and a warm welcome from the TTF team, our driver, Ravneel, loaded up our packs and drove us and another couple out of Nadi. He told us a bit about the towns and villages we were passing, explained the importance of sugar cane to the economy of Fiji, and promised us that though it was raining now, it would definitely not last and we would have an amazing time in his home country. Spoiler alert: he was right.
We could tell right away that he loved both his career and his country, and he proudly told us that he had worked his way up from a taxi driver, now living in the city (Nadi). He also politely corrected my pronunciation of Yasawa (emphasis on the SA, not the YA), thus saving me from a week of embarrassment. Just jokes, I still said it incorrectly, like, 85% of the time. But I knew 70% of the time that I had said it wrong, and for that I am grateful.
Once we arrived at our homestay, we realized that our directions weren't entirely clear–they just told us to pull into the village and ask around. Instead of dropping us off to make our way, our driver advised us to sit tight as he got out in the rain, knocked on random doors, and finally found the perfect guide to take us to our home for the night:
This eagerness to go above and beyond, and the, genuine excitement to show us the beauty of Fiji, carried through for the remainder of our trip. Our ride to the Coral Coast also wasn't the first time that being around the locals completely brightened our moods.
From our homestay hosts telling us that we were part of their family for the duration of our stay to the kids at a local school who wanted to hold our hands while we showed them their photos on our iPhones—our time in Fiji was 100% made special by the locals who couldn't wait to share their country and make us feel welcome.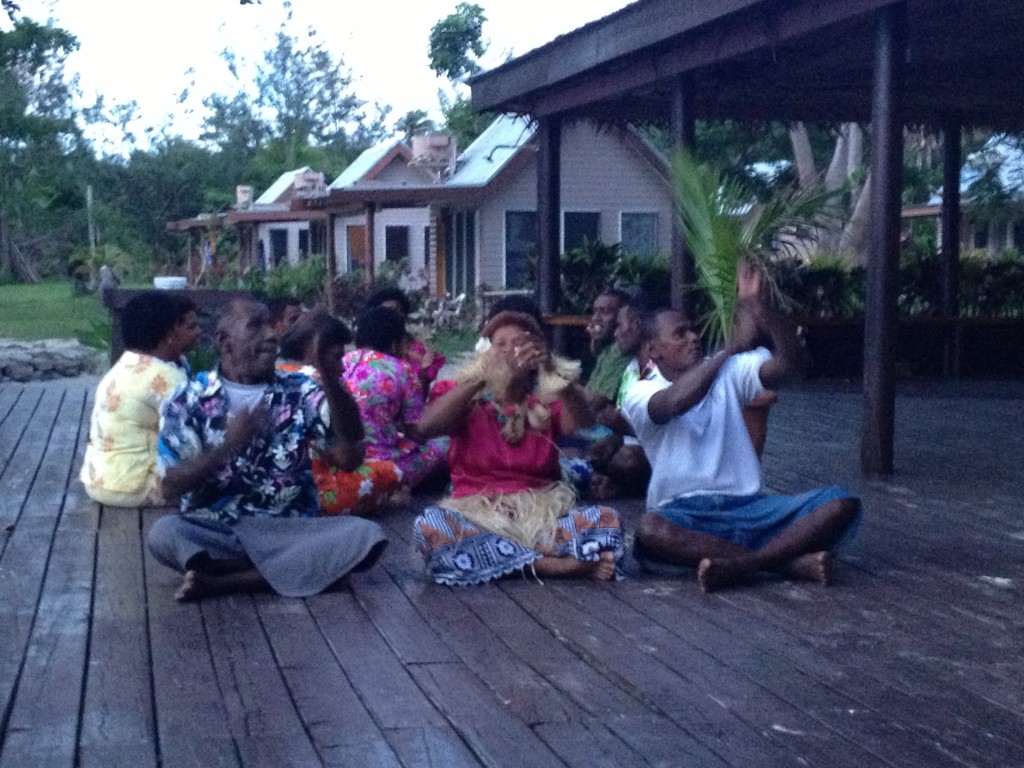 Dare I say it, but I think even the ukulele playing pirate's heart may have grown three sizes when he landed, too.
xo!
the romantic
Though TTF did kindly provide us with free transfers to and from the Coral Coast, anyone who has been to Fiji knows: the people's genuine friendliness can't be disputed! The clean, air conditioned vans were pretty nice after a long flight, too.