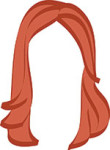 I know this will come as a surprise, but Hubs and I didn't take much into consideration before deciding on Amsterdam, Bruges, Brussels, and London for our fall trip this year. Eastern Europe was at the top of our list, but we knew we wouldn't have enough time to plan that trip the way we wanted to…. and you might recall that thanks to Fashion Week, our foresight couldn't have been more correct. Lazy or not, we were in serious need of stops that did not require much in the way of advanced planning. We were lucky to find that this was the case, and we weren't even THAT affected when we got to JFK and realized we had left all of our guidebooks in our apartment. All of them. Seriously.
Despite everything, we had a pretty jam-packed 10 days, and I've been having trouble deciding how to share our trip and resulting advice for each city. More picture-heavy posts to come with our hits and misses throughout the trip but without further ado: my completely doable guide to two days in Amsterdam.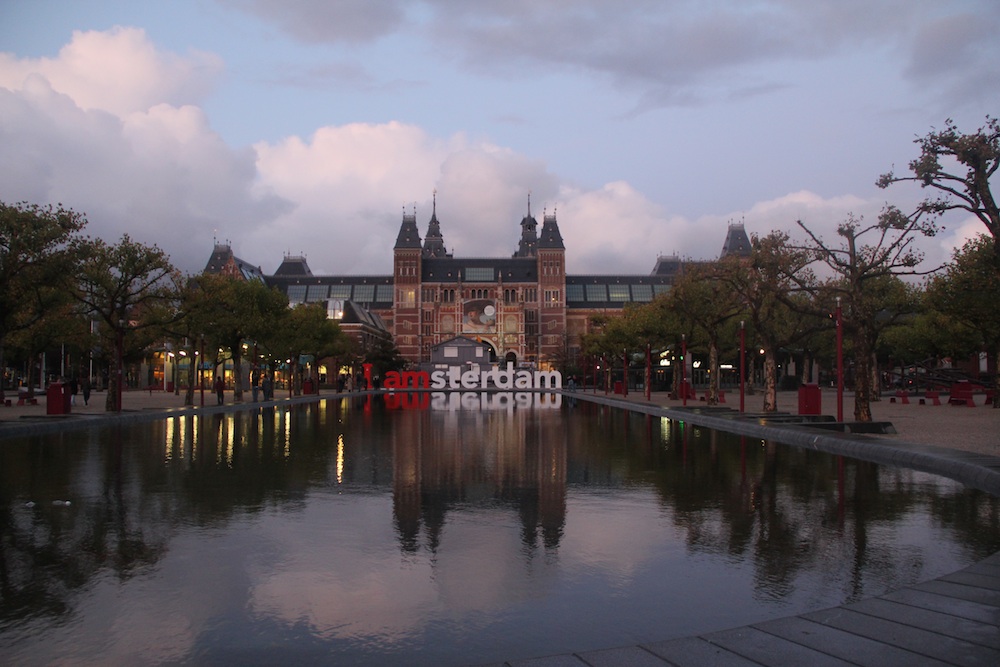 Day 1 – FRIDAY AFTERNOON

Arrival! – We arrived in Amsterdam around noon, took a cab to our hotel, and checked in at The Hotel Pulitzer. People have strong feelings about how they adjust to time changes, but hubs and I are pro-midday nappers on the first day.
Afternoon – Showering (ew airplane skin) + napping was followed by a cheese tasting and wine pairing at Reypenaer — originally read about here, back when we first started this here bloggy blog. OH fate. It was amazing, but more on that soon.
Evening – We got very lost wandering around trying to find the Van Gogh Museum (seriously, we'll blame it on too much cheese and not enough sleep, but it took us embarrassingly long to get there).
After the Van Gogh Museum, we headed back to our neighborhood for dinner at Palladio (an accidental but worthy find).
DAY 2 – SATURDAY
Morning – Jet lag did kind of kick our butts, and we woke up at 5:30 am, passed back out around 7:00 am, and woke up at 9:30 am. We got a little bit of a later start than we intended, but we treated ourselves to Pancakes for breakfast and all was right with the world.
After breakfast, we walked around The Nine Streets, which was a really adorable little shopping area surrounding our hotel.
After we Hubs got bored of window shopping (faster than you'd think), we made our way back towards the Van Gogh Museum, this time to hit up the Rijksmuseum.
Afternoon – From there, we headed to the required The Heineken Experience, which we found to be much more fun than expected.
… which also made the Amsterdam Canal Tour with the Blue Boat Company much more fun than it actually was.
SOMEHOW in all of this, we managed to miss lunch? It was seriously unlike us, so we hiked it back to our neighborhood (where we were meeting a colleague of mine who lives in Amsterdam) for a quick beer and chips at Lust, followed by drinks with the aforementioned colleague at Cafe de Prins
Evening – We got seriously lucky, and thanks to our new Dutch friend, we scored a last-minute reservation for dinner at Balthazar's Keuken. Fair warning that I'm going to go on and on about this place in another post, but seriously. If you're in Amsterdam: GO.
After dinner, we made our required trip to the Red Light District (and yes, The Bulldog Company) and wandered around a bit before heading back to the hotel to pass out.
Technically Day 3 (but barely!) – SUNDAY
Morning – We spent the morning touring the Anne Frank Museum before we left, and though it was extremely sad, it was one of my favorite sightseeing stops in Amsterdam and definitely recommended. From there, we made our way to the train station for a mid-morning train to our next locale.
After our days in Bruges and then Brussels, I do wish we had spent one more day (and night) in Amsterdam–we definitely could have made it fit, and there were so many cute little neighborhoods where I wished we had more time to explore. Amsterdam is officially on our "will return!" list.
Up next: BRUGES!
xo,
the romantic