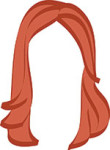 Here's the thing with Brussels: it is an oddly disjointed city. One of the things I love about New York is that you can walk five blocks and be in a completely new neighborhood with a different feel than where you just came from, but can't really pinpoint when it changed. There's a flow to this city, and seamlessly transitioning from touristy to bohemian to upper class in just a few steps is part of the allure. Brussels, on the other hand, just kind of shoves you into a new neighborhood without asking. We'd be walking on a cobbled side street, people watching and trying to decide on which cafe to nestle down in for a bit, then all of a sudden and without warning, we were surrounded by enormous movie theaters and office buildings and stores that looked like their entire inventory hadn't been updated since 1995. There was a definite appeal to certain pockets of the city, but seeing as we exhausted them on day one, we were left with an even weirder day two.
Day 1 – TUESDAY AFTERNOON
Afternoon – Full disclosure: we started off on the wrong foot in Brussels. We got off the train, hailed a cab, and were dropped off on a completely different street than our hotel. We popped into another hotel to ask their concierge to direct us, but unfortunately for everyone, their concierge was blind and couldn't show us on the map she had. I still have a lot of questions about that, but I'm not sure how to phrase them. Needless to say, we got completely lost, and when we finally found Hotel Welcome, we were a little cranky.
We made our way over to Grand Place and settled down for our very first Belgian waffle at the Aroma Cafe. After enjoying a few beers on the Place, we spent the rest of the day wandering. We walked through Galeries Royales Saint-Hubert and The Cathedral of St. Michael and St. Gudula until we eventually stopped at Manneken Pis. We capped off our afternoon at Delirium Cafe before heading back to our hotel to take a quick nap and refresh for dinner.
Evening – The concierge at our hotel recommended a traditional restaurant around the corner, and to La Villette we went. A little Belgian-beer-ed out, we called it an early night and headed back to research what the HELL we were going to do with day two…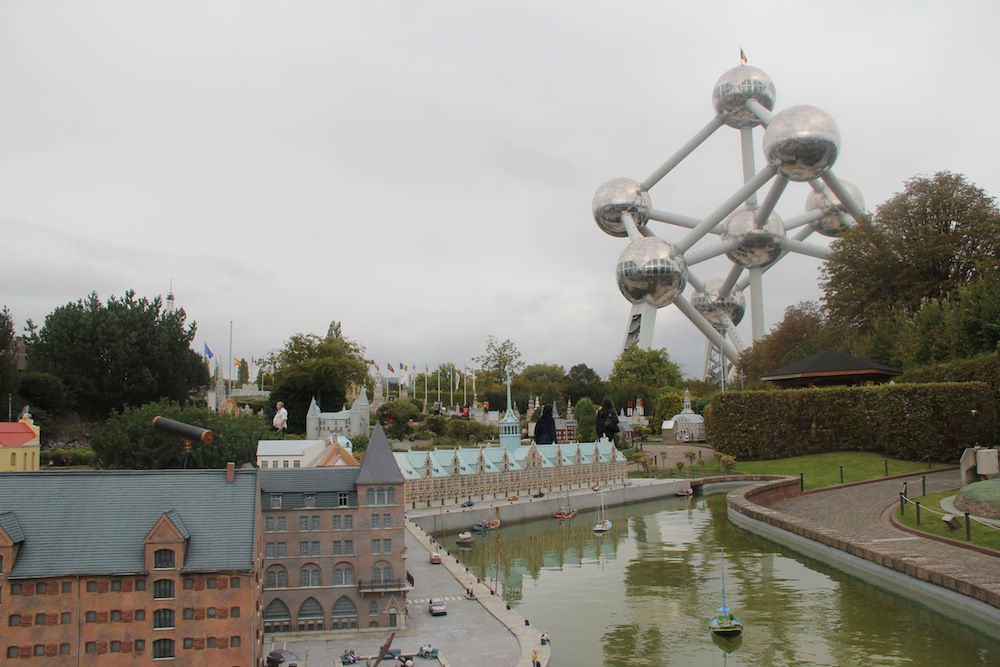 Day 2 – WEDNESDAY
Morning – After breakfast at the hotel, we made our way towards the palace to explore a different part of the city that we hadn't seen the day before.
On our way, we stumbled upon an amazing antiques gallery, Galerie des Minimes, which isn't usually our thing as a couple, but even hubs loved this. From there, we made our way to the capital building, which was complete with very strange views of a very strange part of the city… and things pretty much just got nuttier from here. Our blind wandering led us to The Mercedes House, Wittamer chocolates (YES. GO. YUM), the Royal Palace of Brussels and its surrounding park (which looked much larger on a map), and finally…
Afternoon – The Museum of Musical Instruments. AKA THE WEIRDEST MUSEUM OF OUR LIVES. After a quick beer stop at the restaurant on the top floor of the hotel, we re-evaluated our life choices. It was time to make a decision on where the rest of our day would take us, and we went with (drumroll, please)….:
The Atomium and Mini Europe.
Evening – We were hard pressed to top that experience. We tried with dinner at I Latini and a stroll around our neighborhood, but nothing could top the, um, wonder of the Atomium & Mini Europe.
Up next: Brussels Hits & Misses!
xo!
the romantic