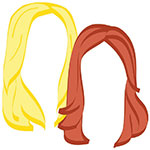 Ohhh fellow travelers, you must know how we feel. The weather in New York has been mental (read: below freezing one day then balmy and humid the next) which means we've been daydreaming an escape. Mainly: our June travels to Eastern Europe. What better way to kill the time than plan out our itinerary? After some serious back and forth on gchat, we officially decided to add another city to our Eastern European tour: Budapest. 
We've told you before, we don't exactly know much about Budapest, so we're doing our due diligence to make sure we see all the right places during our short time in Hungary.
In almost all of our initial research on things to do and see in Budapest, Castle Hill pops up as a must. Not that we're complaining, considering the pictures we've found of winding cobblestone streets and medieval architecture. Another fun plus–you can take a funicular from the Buda side of the Chain Bridge to the top of Castle Hill (parfait for lazy travelers). Upon further research, we found The Hungarian House of Wines, which offers over 700 different wines from all 22 regions of Hungary. A tour of the House wine cellar offers a two-hour tasting of 50 different selections. Where do we sign up?
…which we will file under "things we're not quite sure we have the cojones for." There's something about communal bathing that just doesn't sit well with us. And yet, we can't get the old "When in Rome…" saying out of our heads. Our friends GQ Trippin tried it (and loved it) and friends don't steer friends wrong, right?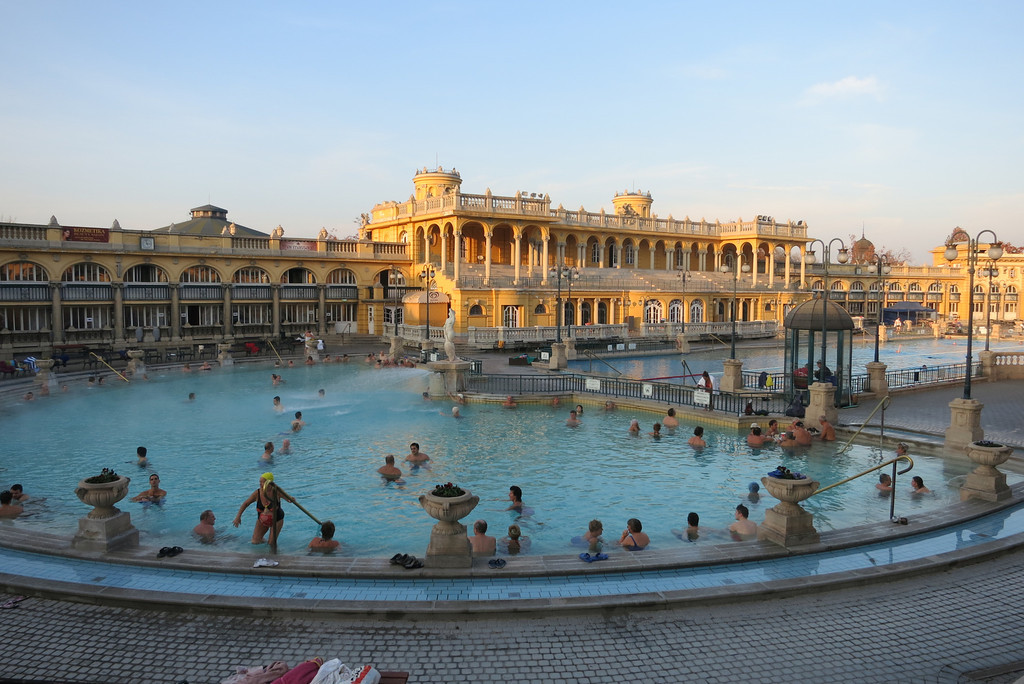 Photo credit: GQ Trippin
Ok, we're going to forgive this company for ignoring the many puns they could have gone with (Hungry in Hungary, helllooooo) because, though our very first food tour experience is still two weeks away, we're pretty sure this is how we were meant to travel. Walking along, stopping randomly for delicious food & wine? Count us in. Seriously, it's like this was meant for us!
This amazing hotel will serve as our gracious hosts for the night, and as its the first stop on our grand tour, we'll be grateful for some post-travel R&R. If nothing else, we'll at least start our mornings sipping coffee and overlooking the Danube and end the day pretending this is our own private estate, because seriously? Look at this place!: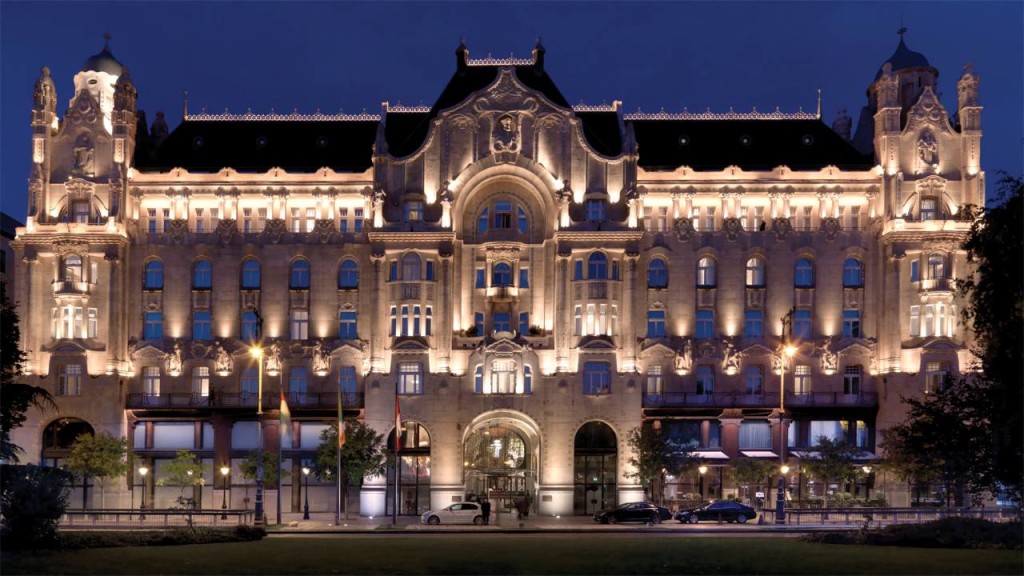 Photo Credit: The Four Seasons Budapest
Though our research is just getting started, we'd love any insight. What MUST we see? What must we skip? Is one night enough?! Help us out, guys.
xo!
the romantic & the wino