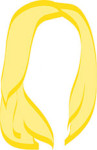 For the most part, I've done a terrific job at keeping what happened in Vegas a mystery. That's standard protocol, right?
Here's the truth: I haven't really written about Vegas because, honestly, not that much happened. One would think a wino experiencing Vegas for the first time would come home with copious stories of overindulgence and irresponsible decisions. But let's remember: this was a business trip, which meant my normal travel habits were put to the test.
Instead of regaling you with stories of what happened (or lack thereof), I decided I'd share with you the two very important lessons I learned from my first time in Sin City.
Lesson #1: Traveling for business is tres different than traveling for fun.
Vegas was a huge career milestone for me. Also known as: baby's first business trip. And do you want to hear a secret? Business travel is way harder than what I anticipated.
After an 11 hour journey, which included two flights and a layover in San Francisco, I dropped my bags and had to go straight to meet my boss and clients. The rest of the week? Not much different. Business trips are equally as exhausting as being in the office, not to mention the difficulty in adjusting to a change in time zone. By the time I was boarding my plane home to New York, all I could think about was the comfort of my tiny New York apartment. Instead, after the red-eye back to JFK, I went straight from the airport to the office on Friday morning.
And here's the part where everyone who has been traveling for business for years points and laughs and me and calls me a baby. It's ok, you're allowed. My Dad certainly did.
Lesson #2: I am absolutely terrible at traveling alone. 
Though I've traveled by myself before– as in, sat through many flights, train rides, and bus journeys alone– I haven't actually stayed somewhere for more than a day ON MY OWN. Being a self-proclaimed lover of travel, maybe I shouldn't be so quick to admit that to people. Traveling solo seems like the ultimate right of passage, especially in the blogging world. We all like to think that we possess the disposition to be plopped down in any culture, where we inevitably excel at learning everything there is to know about our destination.
Not me. Not by a long shot. Give me a travel partner, and I'm game for anything. Put me by myself in a place unbeknownst to me, and suddenly I lose all the bravery and sense of adventure that I usually possess. I've never been the girl to dine solo or see a movie by myself, and traveling alone feels like one huge extension of that.
This is something I KNOW I need to get better at doing. And I plan on it. Possibly next year. Or the year after that. I'm gonna work on it, ok?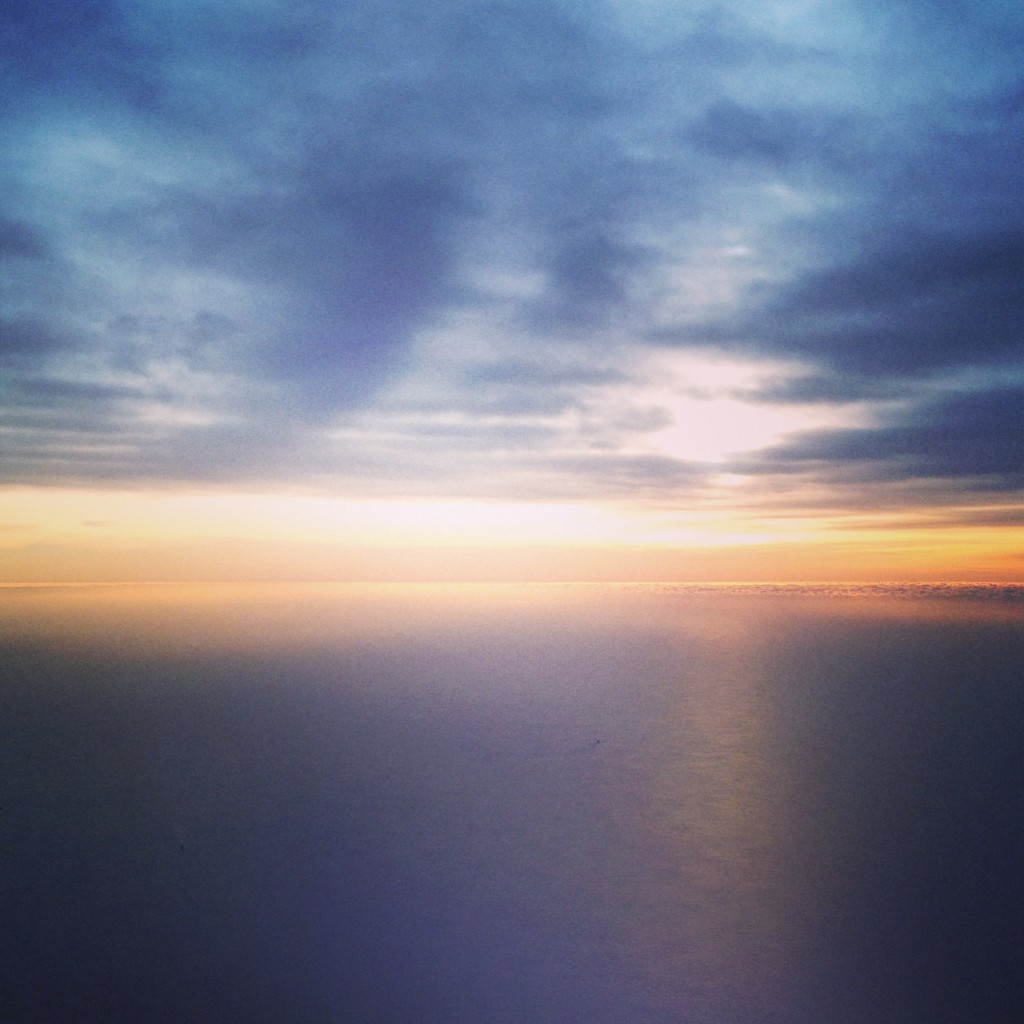 The most welcome site: sunrise over the Atlantic as I arrived back in New York on Friday.
xo!
the wino