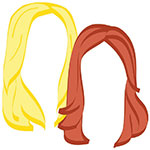 Hey, we warned you. Back in January, we said! We're going to do more videos! 2015 is the year we pretend to understand iMovie!
Naturally, this meant that on our first joint trip of 2015, we forced our husbands to keep their iPhones at the ready for any video-worthy moments… so they, not wanting to be caught unprepared, videoed about 10-20 seconds of every single thing we did.
This meant that we had about an hour's worth of clips to work with, but one clear, common theme: eating, drinking, and actin' a fool.
Without further ado, our very first JOINT video of 2015: a sneak peek at our 24-hour love affair with the Napa Valley.
We'll be back soon with more details about our trip, but some noted highlights in the above:
Chateau Montelena Tasting Room // not technically in Napa (see here), but a worthy stop if you can't make it to their cellar door
Russian River Brewpub  // where the boys went to occupy themselves while we were on the Wine Train, aka eat pizza and drink Pliny the Elder
Raymond Vineyards // the quirkiest little vineyard with newborn lambs, a French bulldog mascot named Frenchie, and a crazy tasting room
The Wine Train // the very best mini intro to the NV
Cakebread Cellars // our last stop on our grand tour, and the perfect cap to our little road trip
Back soon with the full write-up, but for now, we hope you enjoyed 1:30 of us trying not to be awkward!
xo,
the romantic & the wino