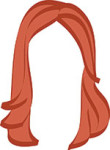 When in New Zealand, there is no question: you have to include a few wine regions in your itinerary. It's, like, Kiwi Law. Which is why, when we were assessing our itinerary, Napier in Hawke's Bay was an easy addition.
From the moment we touched down in Auckland to our departure flight from Christchurch, everyone asked us two things. What was 1.) our biggest adventure thrill and 2.) our favorite glass of wine?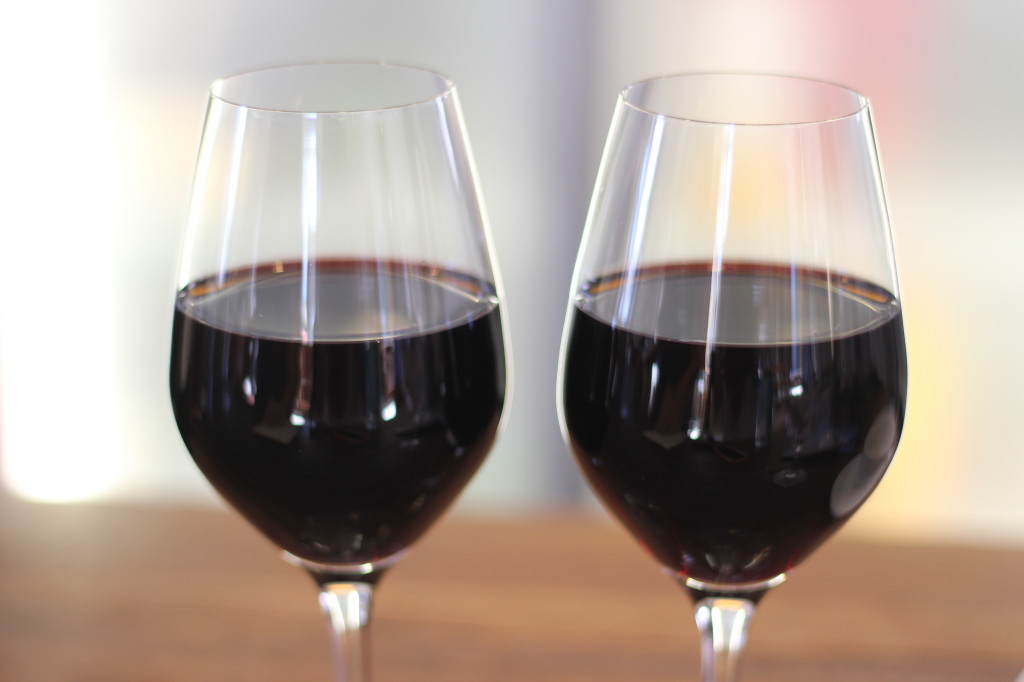 Luckily, we had already confirmed that vineyard tours and wine tastings would be a big part of our RTW, so we did some recon regarding which areas of the North and South Islands were most worth visiting. The fact that Napier was our first stop on a two-month vineyard tour of the Southern Hemisphere was pure luck.
The fact that we had two days in Napier to dedicate solely to wine tasting was pure genius.
Day One: Bike About Tours
We were overly active in New Zealand. Sure, this is what people travel thousands of miles and dozens of hours to do in New Zealand, but me? I prefer to travel to places and then sit and admire said places. I'm still trying to figure out how the hubs convinced me to hike, bike, AND black/white water raft. But, it happened. Signing up for a half day with Bike About Tours, biking from vineyard to vineyard? By week two, this felt like a compromise.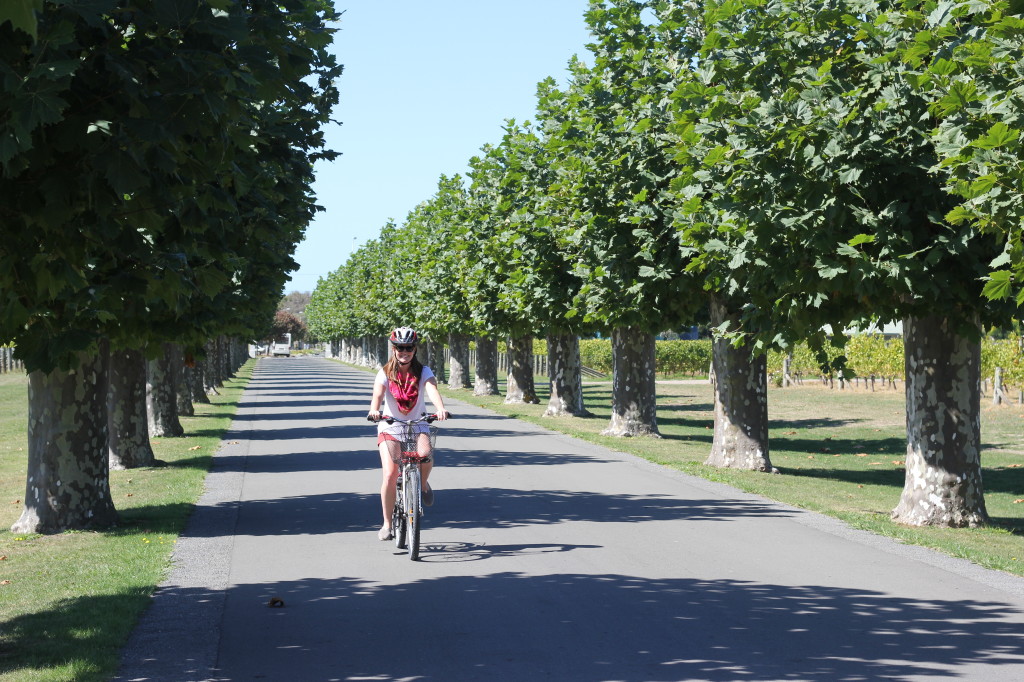 Having previously done a successful wine & bike tour in Lucca, Italy, we were prepared. Ok, so maybe by successful I mean I only fell off my bike once. But Paulo was very nice and very helpful and this is not even the point. The real point? I knew there was the risk that I could plummet to my death at any moment, but you know. Live on the edge.
Unlike our tour in Lucca, there was no Paulo. Instead, there was Jenne! She was much less hands-on. She was there to hand over our bikes, strap on our helmets, and send us on our merry ways. But not without this handy map: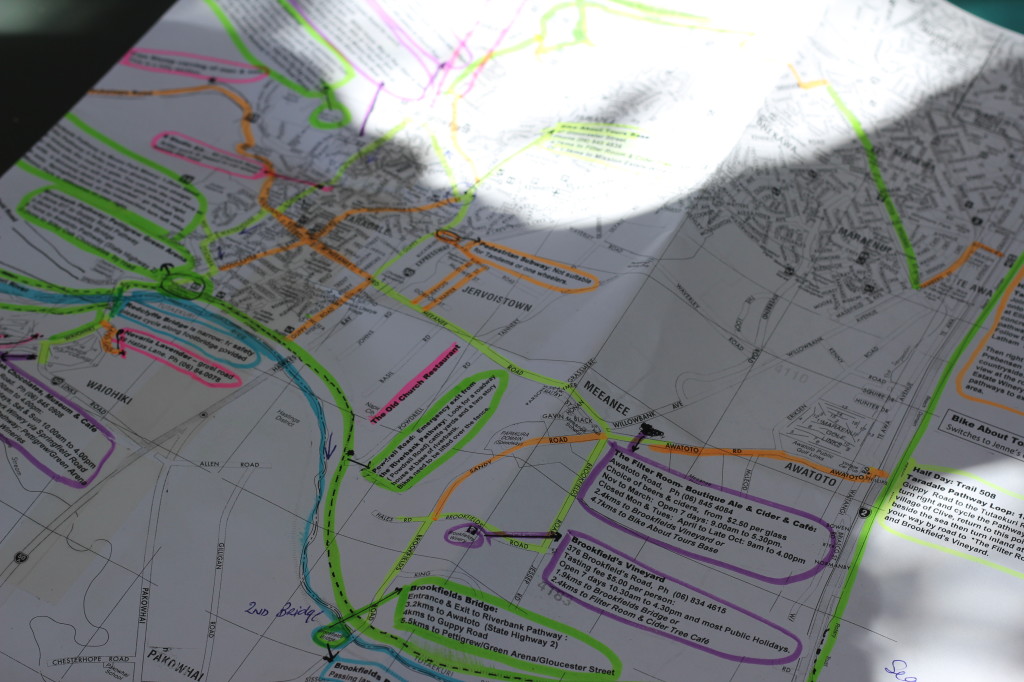 Though I'll always remember Paulo as a dear Italian man with the patience of a saint, I prefer  Jenne. After a few words of wisdom and a full download on the best vineyards, we set off. Into the blazing New Zealand sun, just me and the hubs and the open road.
I liked having the independence to go where we wanted, when we wanted. More importantly, it was a godsend to have the freedom to walk my bike up a steep hill instead of fear for my life as I pushed the pedal to the pavement. FYI: that's because the bike was now on its side, not because I was going really fast.
Jenne's recs were also the perfect intro to the vineyards of Napier and Hawke's Bay.
Mission Estate Winery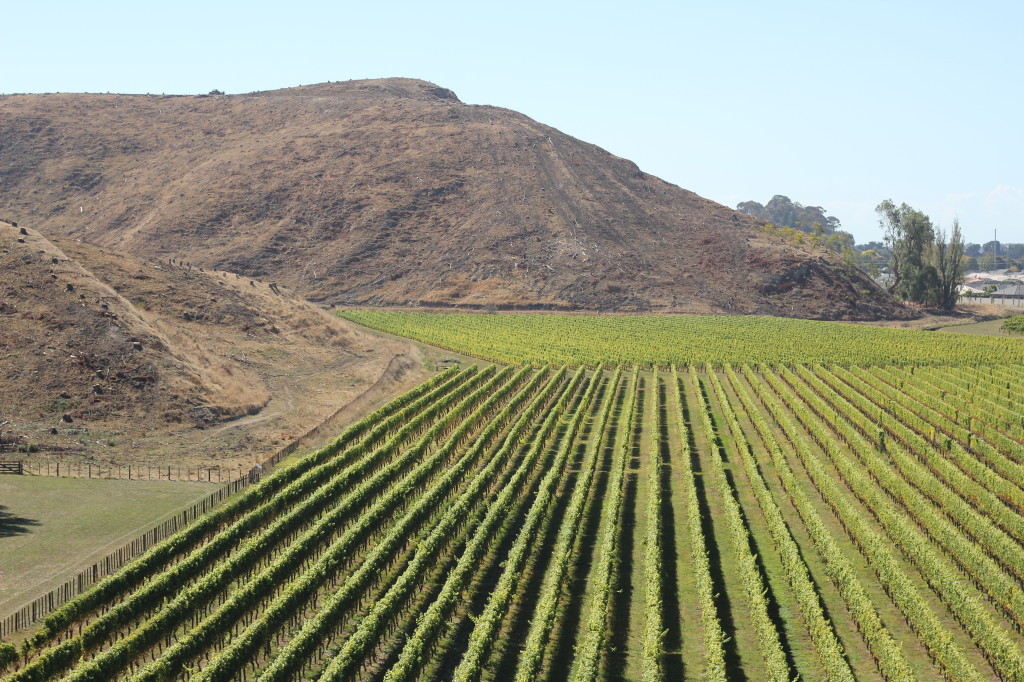 Mission is the oldest winery in Napier, and situated in an old estate that is my future home. The grounds were gorgeous. It was clear why this is one of the most popular event venues in the area. Here, we had our very first taste of viognier, and we learned we don't particularly like viognier. The sommelier was a great host, however, and our tastings were off to a successful start.
Church Road
Jenne recommended we stop here for lunch and test out their cheese board. Obviously, as soon as I heard "amazing cheese board," my brain spasmed. I was flying like the wind toward true bliss.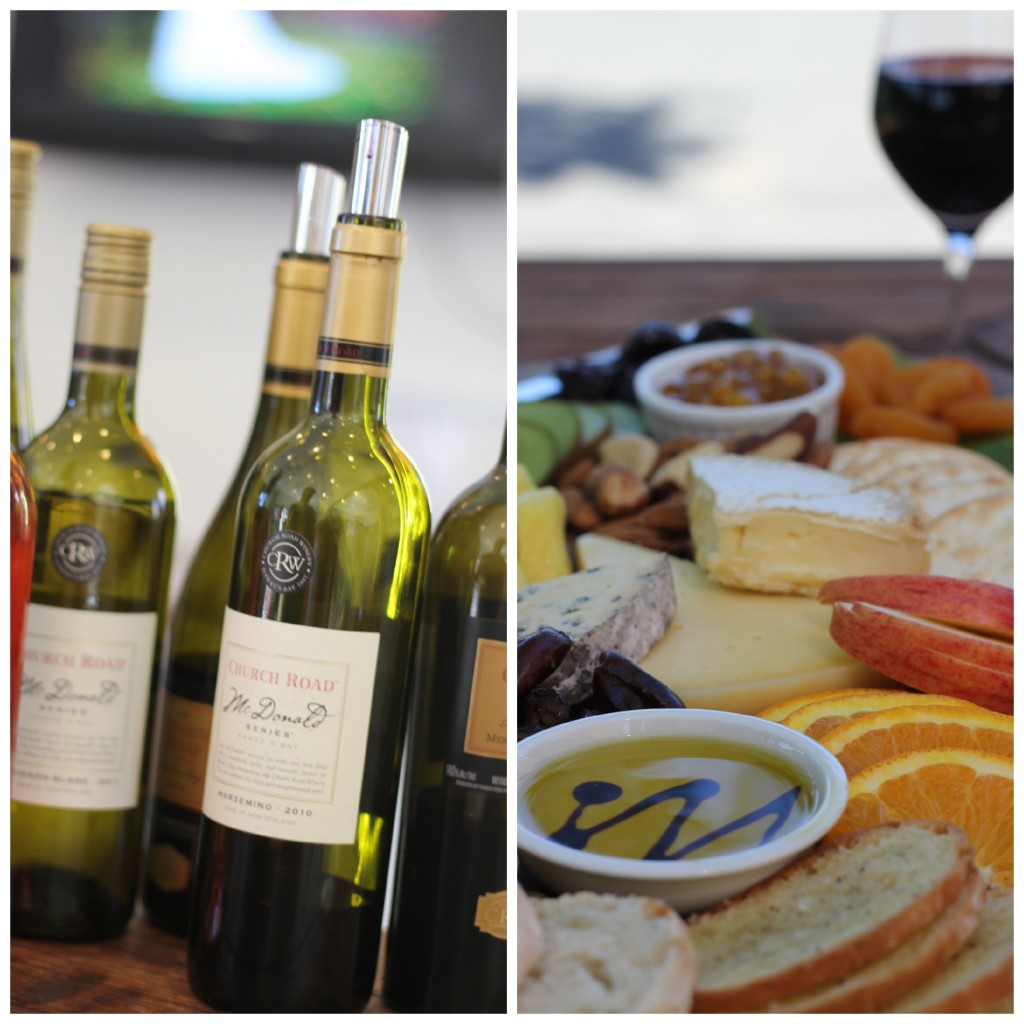 She was correct in this recommendation, and we also loved Church Road's red blends. Bonus points are awarded because while we were noshing, a truckload of grapes arrived. We were able to watch, firsthand, some of the early steps of the wine-making process: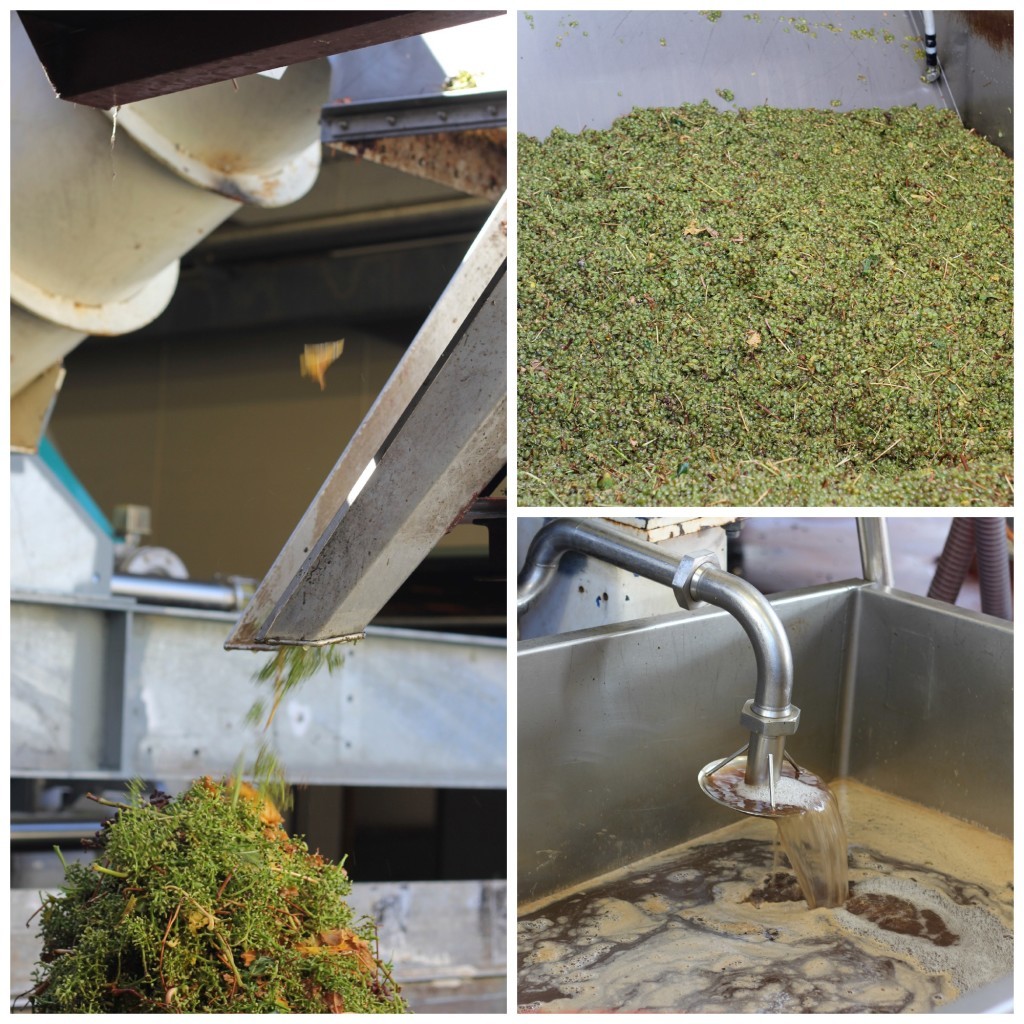 After Church Road, the hubs thought it was time to work off our cheese board and take the scenic route to our next stop. He's so bossy.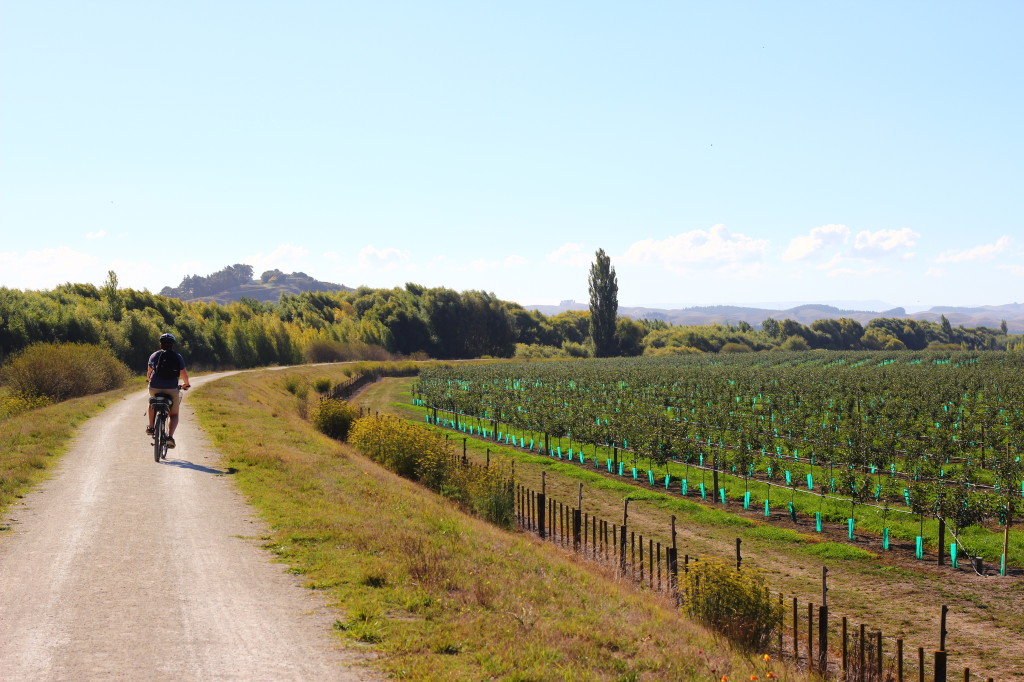 It was an artistic choice to be this far behind him.
Finally (finally!) we made it to stop three.
Moana Park Winery
Though I loved a few of the wines at the first two stops, Moana was my favorite by far. The vineyard itself focuses on minimal intervention, and the intimate setting off the beaten path meant a private tasting for us.
Another perk to Bike About Tours? If you're the Duke or Duchess of Athleticism, then please, by all means, bike yourself home. If you're pretty drunk and starting to fall asleep at the wheels, please: call Jenne to pick you up. She'll do it happily and not even laugh at you when she arrives.
Day Two: Prinsy's Wine Tours
The next day, having woken up with sore legs but no hangover (score!), we were greeted outside our hotel by our host from Prinsy's Wine Tours. We. hoped our tour would be led by Hamish, who is one of the co-owners and receives rave reviews. Instead, we were greeted by Dave, who helps out Prinsy's occasionally. We hopped into the van full of thirsty vineyard hoppers, and were off…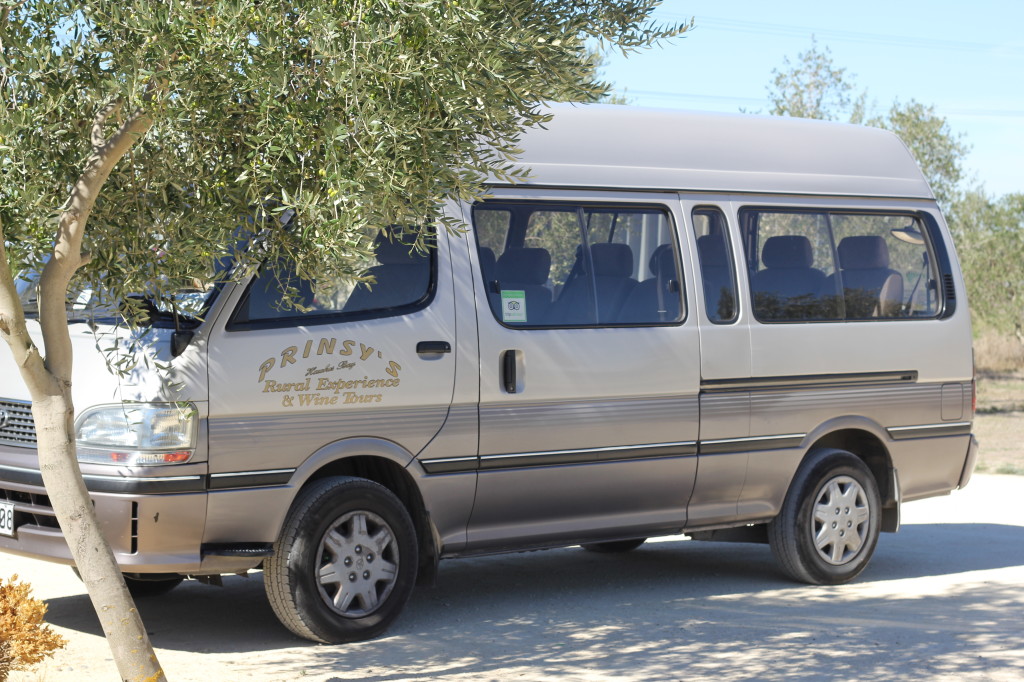 To Mission.
As the oldest winery, this place is a must for all tour groups. We didn't realize we were joining the Prinsy Tour until after our Bike About experience, so we probably would have skipped it on day one. Instead, the hubs and I tried to keep our eyes down and stay near the back so as not to appear like two alcohol-obsessed Americans.
Trinity Hill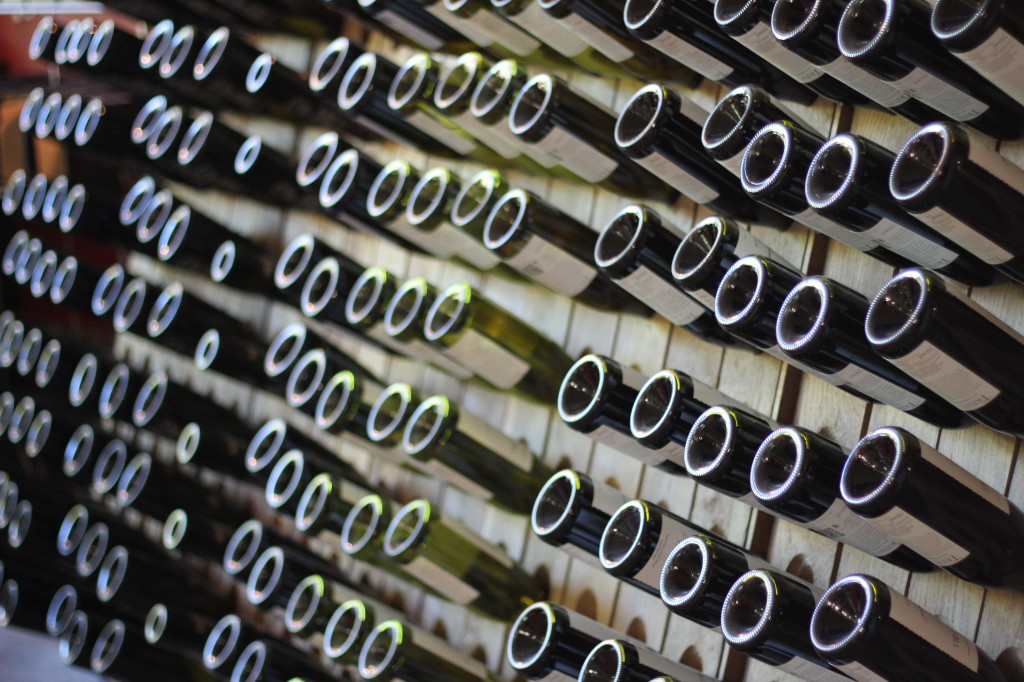 At vineyard two, we sat around a table instead of standing at a bar and were able to chat with our group a bit. With three college students from Germany and a retired couple from Australia, we were scraping to find things to chat about. But, it was early on in the tour, so we knew our liquid courage would even things out soon.
The wine here didn't stick in the hubs's or my memory too much, but the sommelier—a South African who was celebrating his last day on the job—was extremely knowledgeable and talked us through our tasting at a comfortable pace. I think he was less sales-focused because it was his last day, but it was a nice change. I always appreciate when there's less time spent focusing on how much you want to take the wine home with you, and more on the wine itself. We also discussed the reasons behind Shiraz and Syrah having different names around the world. But I left that conversation more confused than I was at the beginning, so I cannot be of help. Something about Iranian soldiers and uptight French fogies. Seriously, no idea.
Ash Ridge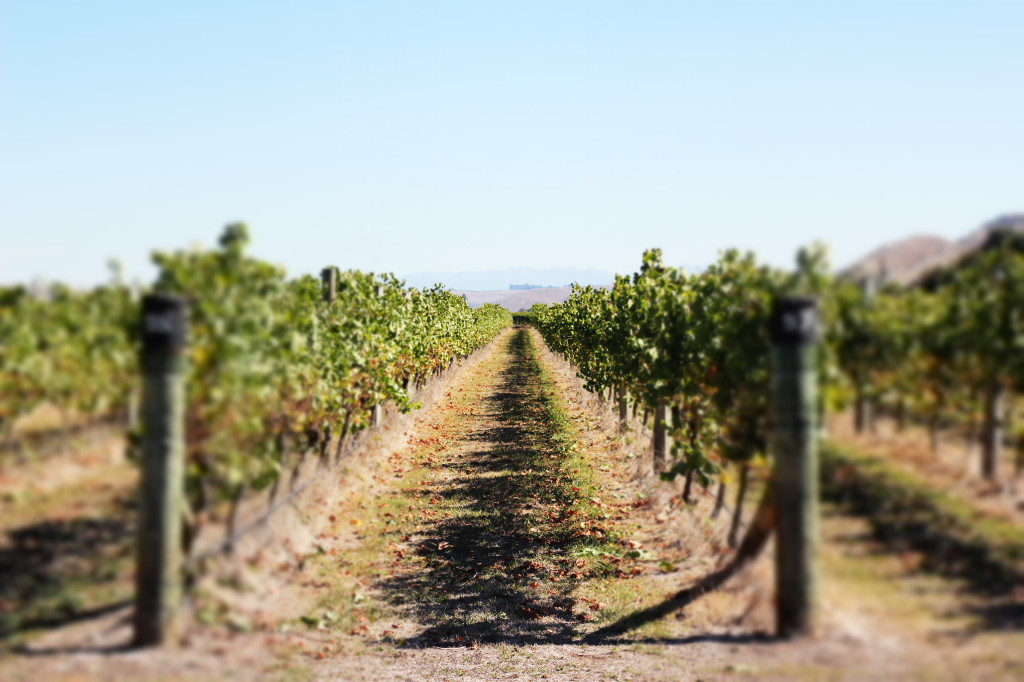 Ash Ridge had the youngest feel of the bunch, and was my favorite tasting of the day. The ambiance was noticeably younger and more relaxed than the previous two.  Our host at Ash Ridge also made the tasting feel much more like a friendly chat than a test. My palette isn't anything impressive, so having an open conversation is always preferable to the awkward Q&A where I never taste the slate or the gooseberries or the stone fruit because I don't know what, exactly, any of those things taste like.
Sileni Estates
I didn't get any photos at the last place, but it was my least favorite of the bunch. To be fair, Dave prepped us in advance and said that he was taking us here to see a more corporate operation in comparison to the smaller boutique vineyards, and that's completely what this was. It was interesting to see how a larger vineyard with a bigger distribution functions, but the wines weren't my thing and it felt a little like all the employees really drank the Sileni kool-aid.
After our final tasting, Davedrove us up to Te Mata Peak to take in the views and enjoy our cheese board.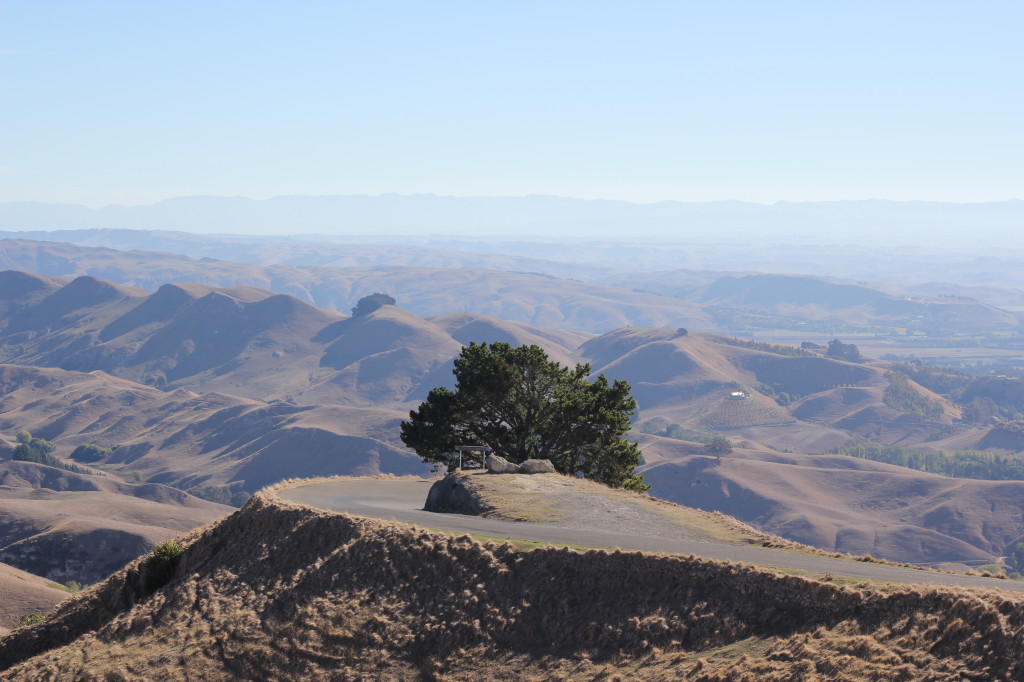 This is where Prinsy kind of lost me. We had assumed we would have the cheese board at one of the vineyards along with some wine, but instead, Dave pulled a few blocks of cheese and crackers out of a cooler in the van and we all shared this: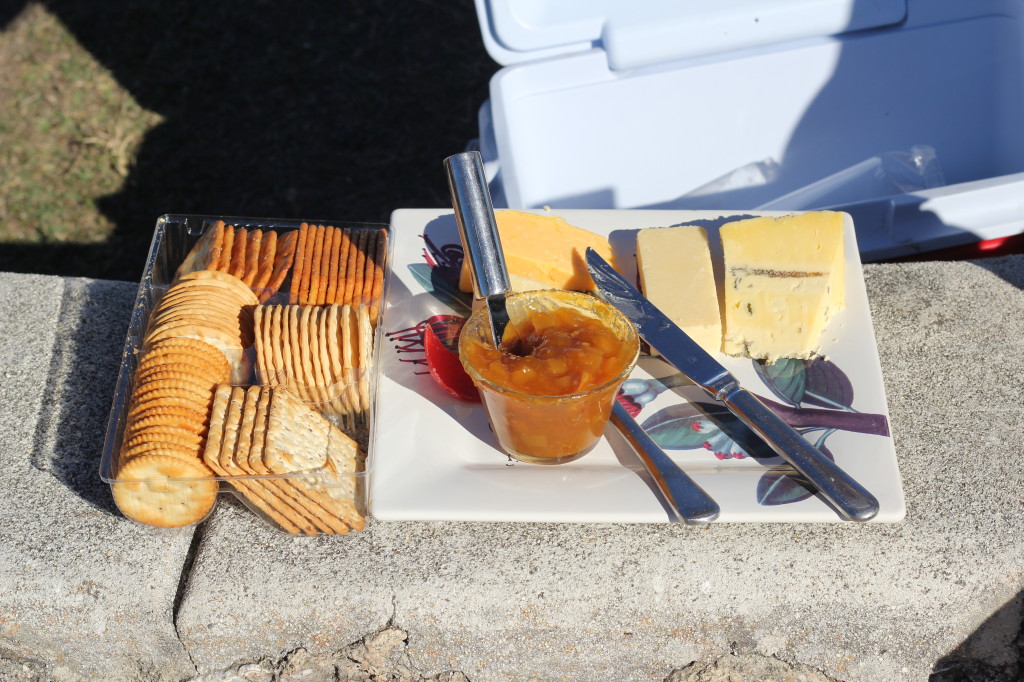 It was the same cost per person for the cheese board no matter how many of us opted in. The homemade jam was delicious (and apparently a secret recipe courtesy of Di, Prinsy's other co-owner), but in general, I'd say skip the cheese plate and enjoy the views instead.

If you're more independent and would rather pop from vineyard to vineyard, Bike About Tours is 100% the way to go. It was great to be able to do our own thing, and duck out of a tasting if we weren't feeling the wines. Jenne also gave us tons of great advice to start our day, and offers really cute accommodations as well (with easy bike access during your stay, clearly!).
Prinsy's, on the other hand, came with the perks of a local guide on hand to give us some of the secrets behind the vineyards on-site. They keep the group small, so the things that usually bug me about group tours were at a minimum. Our crew of seven ranged from a German girl who occasionally drinks a glass of white if it's sweet enough, to an Australian woman who was so enthusiastic about bold reds, she actually may have had a bottle of merlot in the car on the way over. As a couple somewhere in between, we liked that everyone had such differing takes on each glass. I do wish we had toured with Hamish–only because we had read such great things about him–so keep this in mind when you're booking as well.
Napier and Hawke's Bay ended up being one of our favorite things about the North Island, and a wine tour of the region is a definite must if you find yourself in the area.
xo!
the romantic
Thanks to both Bike About Tours and Prinsy's Wine Tours for inviting me to join them for the day. All opinions are, as always, my own.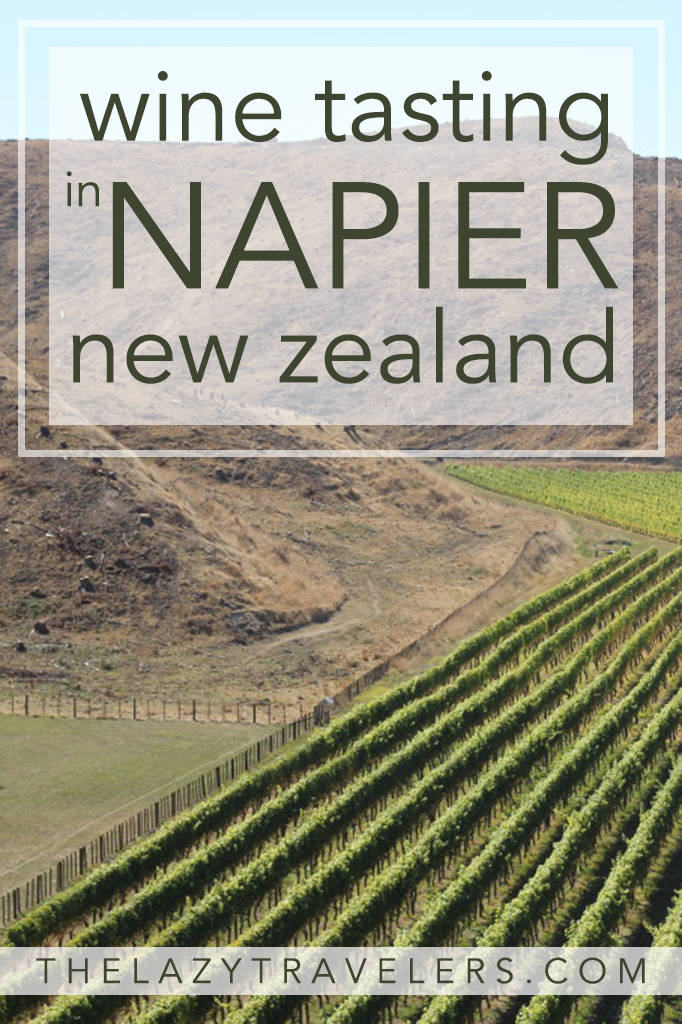 Save
Save