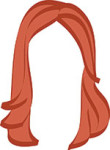 Happy Labor Day, my fellow Americans! During our brief stint in the USA this summer, sort our visas was at the top of our list. It was a whole bunch of stress (dear French embassy: WHY ARE YOU SO MEAN?), but one major perk? An unexpected weekend in our nation's capital: Washington, DC.
Alas, the French don't really acknowledge this holiday. I am ok with it, though, because I hear they celebrate about 45 other public holidays instead. While the hubs is officially back to school, I'm playing catch-up.
So, what better time to review our three weeks stateside than on a revered public holiday??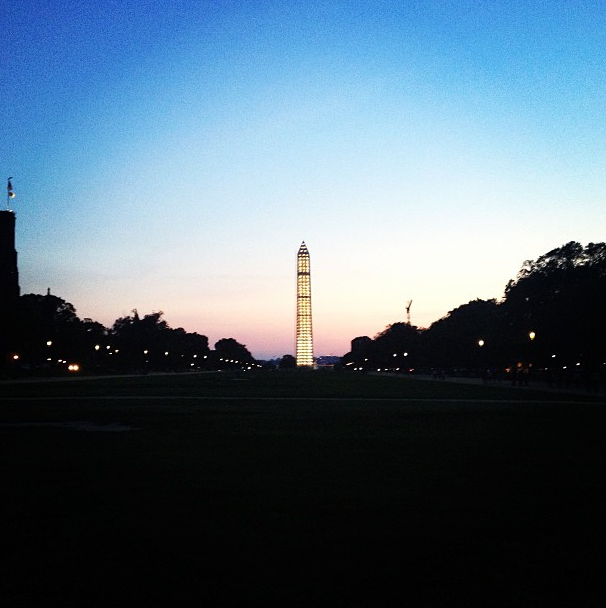 Though both the hubs and the wino lived in DC, there's a new kid in town. And that kid is my sister! Naturally, we were excited to have a local host help us explore new places that didn't exist when we were last there.
Where to sleep
After sleeping at The Westbury Hotel in Dublin, I couldn't wait to try out the Doyle Collection's only US property in one of my favorite neighborhoods in DC: Dupont Circle. The property overlooks the circle, and just like at The Westbury, the room was enormous, the beds were absurdly comfy, and the extras were greatly appreciated–HELLOOO, fresh fruit & bottle of wine upon arrival and a late-night snack of mini sandwiches waiting for us at the end of our evening bar crawl!
We also spent a few hours sitting in the lobby getting our visa things in order, and free-wifi, seating right between the windows and the elevators, and Bar Dupont only steps away meant it was prime for people watching AND productivity.
Where to dine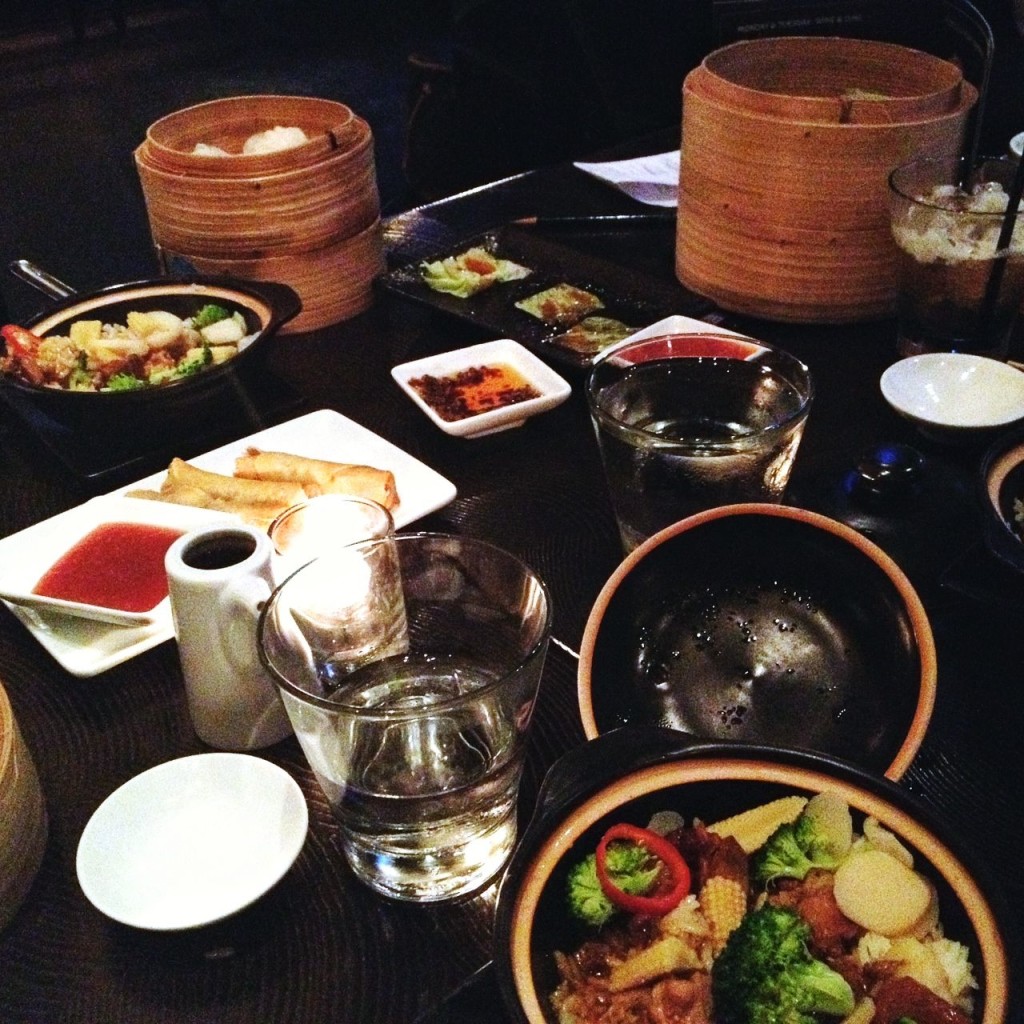 Though I had been itching for another pasta tasting at Acqua Al 2 in Capitol Hill, my little sassafrass told us that if we were up for a change, Ping Pong is the place to go for Dim Sum. She was correct. We went with one of their set menus and split between the three of us. I didn't love that we couldn't sub out some of the dishes, but everything ended up being delicious. So, Ping Pong, I forgive you. (Seriously, though, when everything is close in price, no-subbing is a restaurant pet peeve of mine.)
Where to drink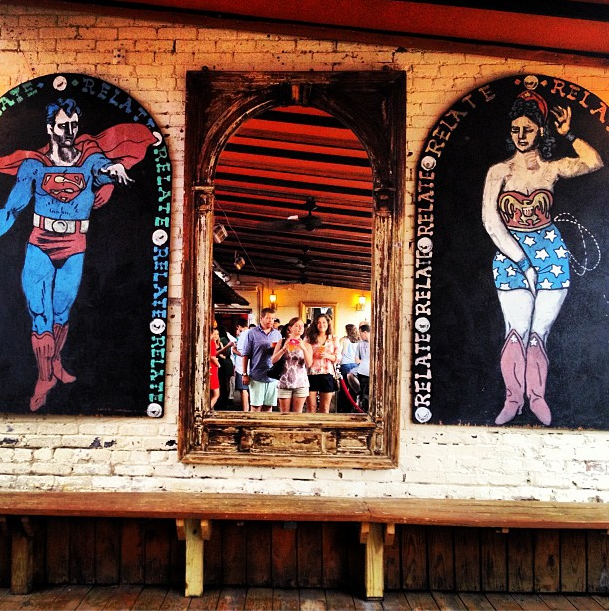 The hubs has a few happy hour rules for summer: outdoor deck and cheap beer. Both sister girl and Local 16 delivered, with an adorable rooftop and $5 beers on tap. The restaurant/bar takes up multiple floors and the rooftop deck was covered, so it's even an ideal happy hour spot if the weather isn't compromising. Lucky for us, it was.
Where to satisfy your sweet tooth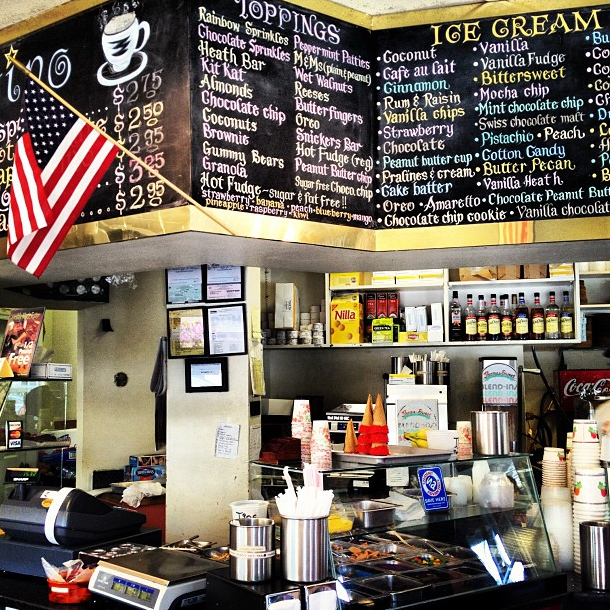 Guys, that's like a quarter of the menu. Forget Georgetown Cupcake, THIS is where you go for your Georgetown sugar rush.
 Where to feel oh-so-patriotic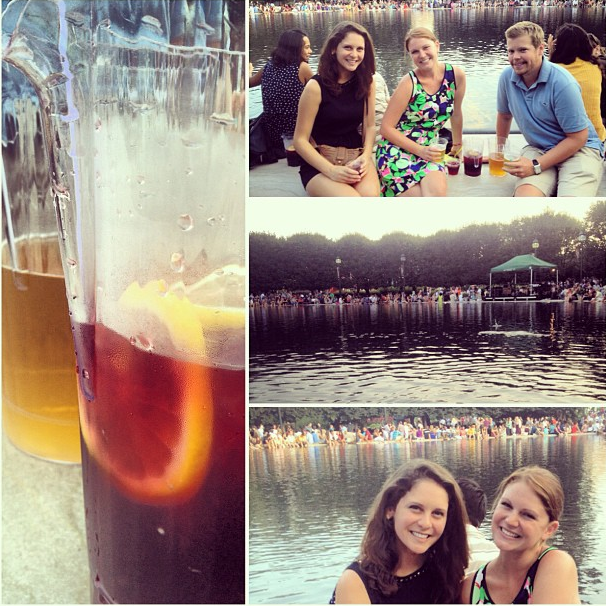 Jazz in the Garden
Ok, soooo technically this isn't happening anymore–the last of the series was on August 30th. BUT, should you find yourself in the city in the summer, this is a must. It was packed with people kicking off their weekends, and was one giant pre-dinner party, complete with pitchers of beer and sangria for everyone! Heaven, basically. And, even if Jazz in the Garden isn't in full swing, from March through May, a stop by the sculpture garden at the National Gallery of Art is still a nice way to escape the hustle and bustle of the Mall right on the other side of the tree line.
DC always feels a little underrated, but it deserves it's spot at the top of my list of favorite cities in the states. Also, spoiler alert: it looks pretty killer in the fall, too:

All images above are from my own Instagram, and I fully recommend following myself & the wino along for a daily update of our adventures. We're, like, pretty cool.
xo!
the romantic
– Big thanks to The Doyle Collection for allowing me to spend two perfect nights at The Dupont Circle Hotel back in July. It was another amazing Doyle experience, and all opinions are, as always, my own.