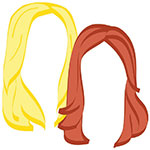 We've had an amazing month of travel for many reasons. But one thing worth noting? We've officially added a new favorite city to our repertoire. That's right, after 36 hours in San Francisco, we can say it. You passed the "would I live here?" test with flying colors.
And, dear travelers, we are clearly not experts on this new-to-us city.  But here's what we can strongly suggest for your own weekend escape to the City by the Bay. Based on our experiences, of course.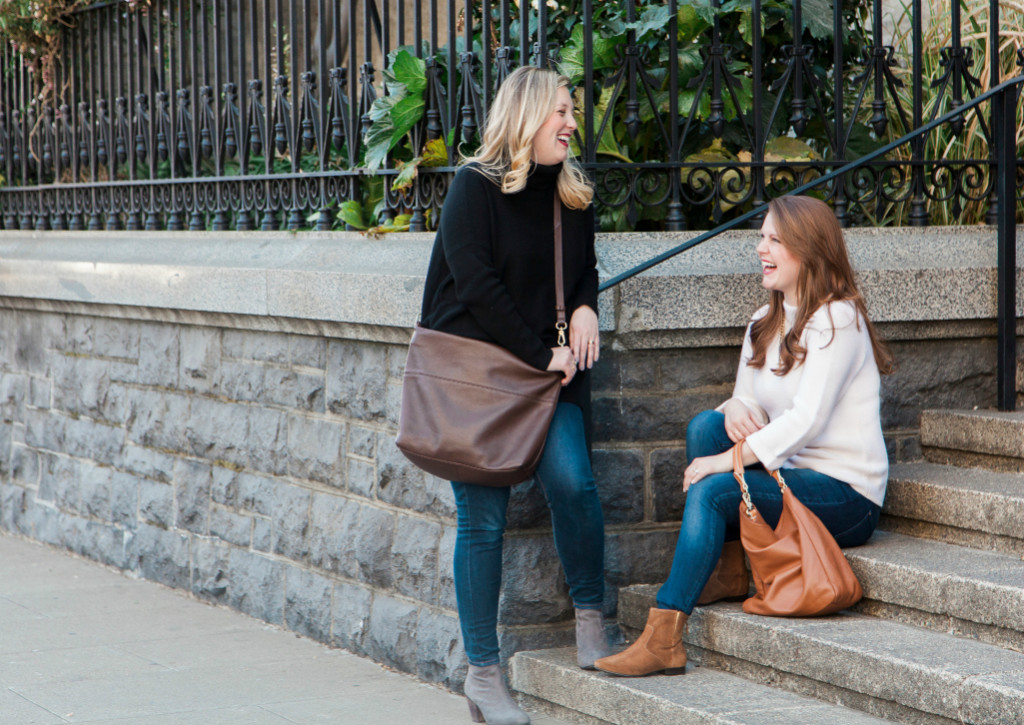 See how happy it made us?
[photo via Flytographer // sweaters, bags and boots c/o Boden]
Where to sleep // As San Francisco first timers, we had no idea where to stay. We opted for centrally-located accommodations in one of the busiest and most well-known neighborhoods: SoMa (South of Market Street). Home to an abundance of famous brands, we went with a hotel family that we know well: Marriott.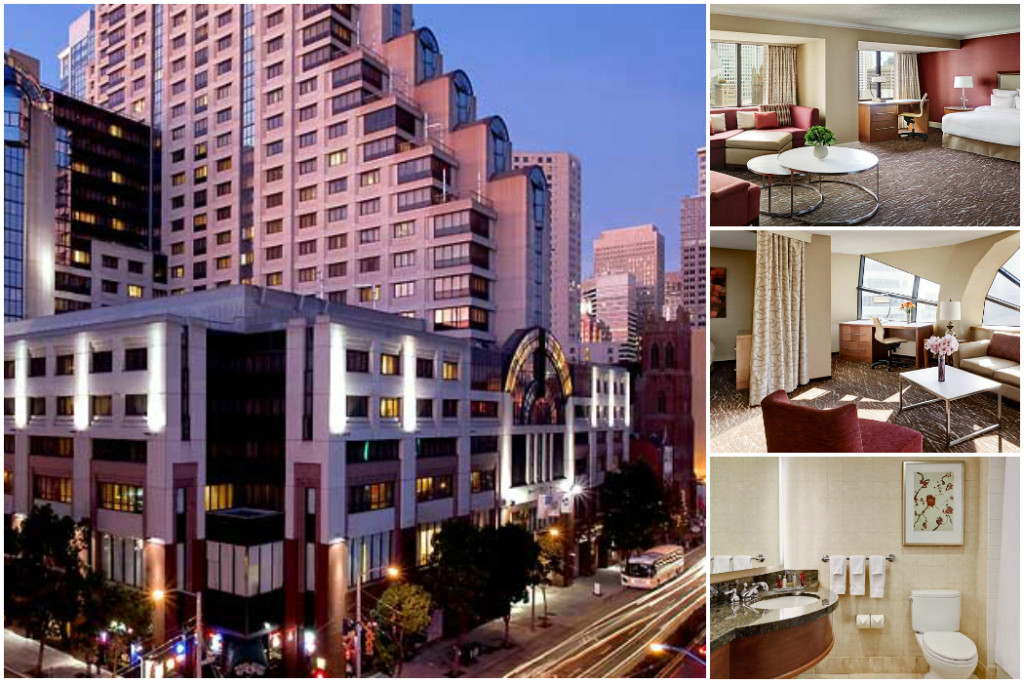 [photos via the San Francisco Marriott Marquis]
Located only blocks away from some of the best shopping the city has to offer, the San Francisco Marriott Marquis recently completed a $95 million 10-year renovation project. The 1,500-room hotel is much larger than we usually prefer. But we couldn't pass up the chance to check out the views from the 39-story building.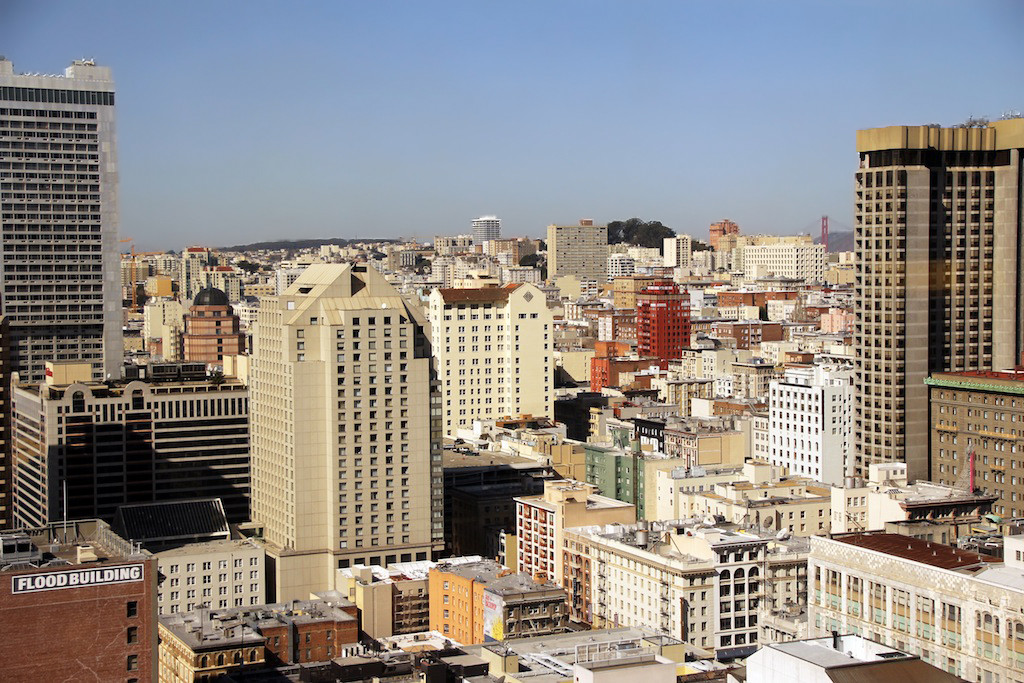 As expected, the views from our junior suites on floors 34 & 35 DID NOT disappoint — and neither did the rooms themselves! Though the decor is fairly basic, both suites included separate sitting areas. These were complete with floor-to-ceiling windows, offering a full panoramic of the city.
Best of all, we had our first glimpse of the Golden Gate Bridge from our rooms! The 2nd floor Concierge Lounge offered coffee and breakfast to go, so our first morning was pure relaxation. We took in our first views of the city from the comfort of our rooms. AKA: the ultimate lazy travelers' sight-seeing experience.
One little tip: use the black-out curtains. We checked in post-turndown service. Compounded by our jetlag, we woke at sunrise to brightness levels similar to the opening gates of heaven. Your corneas are welcome.
Where to drink // While we're on the topic of the Marriott, when the sun starts to set, drop everything you're doing and head to the top floor of the Marquis to its recently reopened sky lounge, The View. We were lucky enough to grab a table directly next to the massive starburst window and ordered up glasses of California red wine to watch the sun set over the city skyline. FYI: the lounge gets PACKED as the night goes on. Definitely get there early if you're looking to snag a table.
If your tummies are rumbling after a day of sight-seeing like ours were, The View is the perfect spot to grab a pre-dinner light bite. We couldn't decide on just one item from the newly revamped menu, so we chose four (for research purposes, ya know?): the local cheese board, the spicy seafood cocktail, the smoked beef carpaccio, and our favorite, the tuna tartare.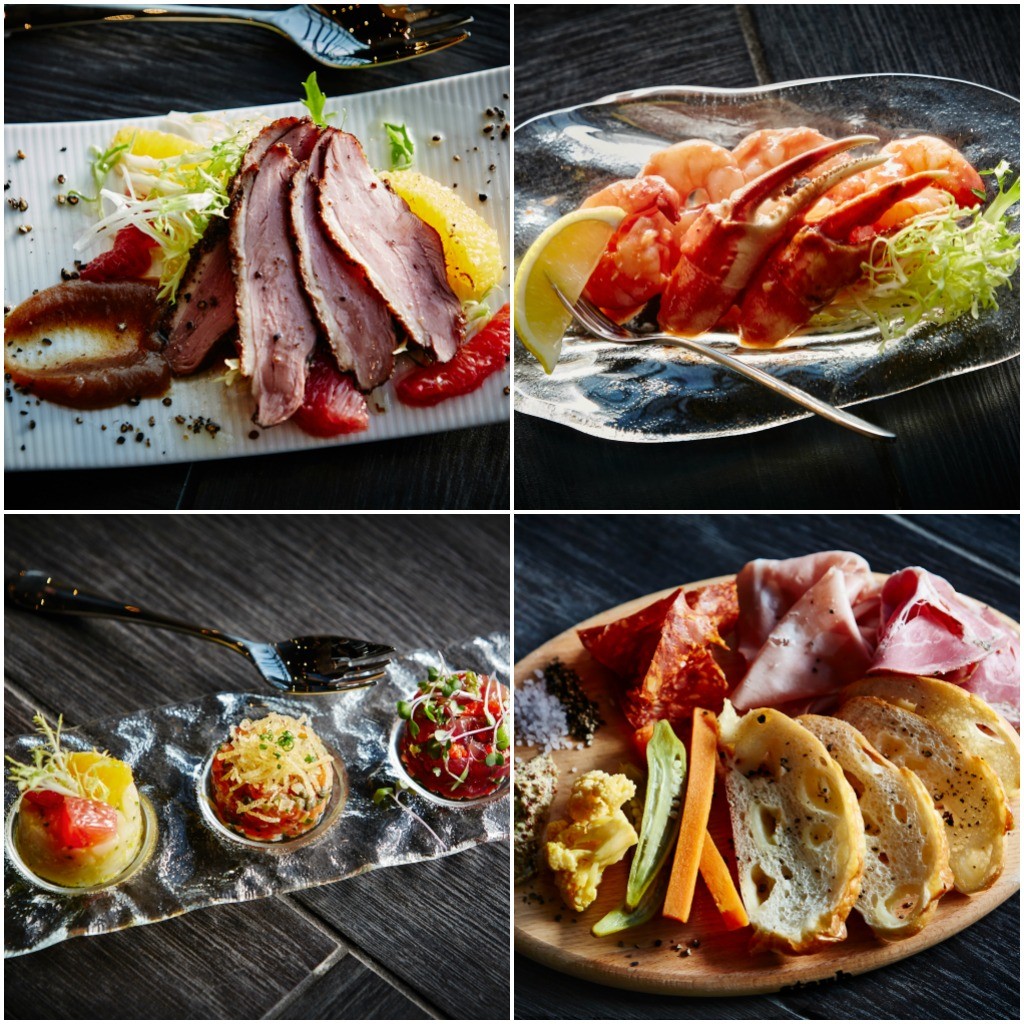 [photos via the San Francisco Marriott Marquis]
If you're looking for a more wine-focused experience, we can also strongly recommend the Chateau Montelena Tasting Room at the Westin, just around the corner. We popped in right on the tail end of another wine-loving crew's tasting. Once they wrapped, we had the cozy little counter, located just off the hotel lobby, all to ourselves.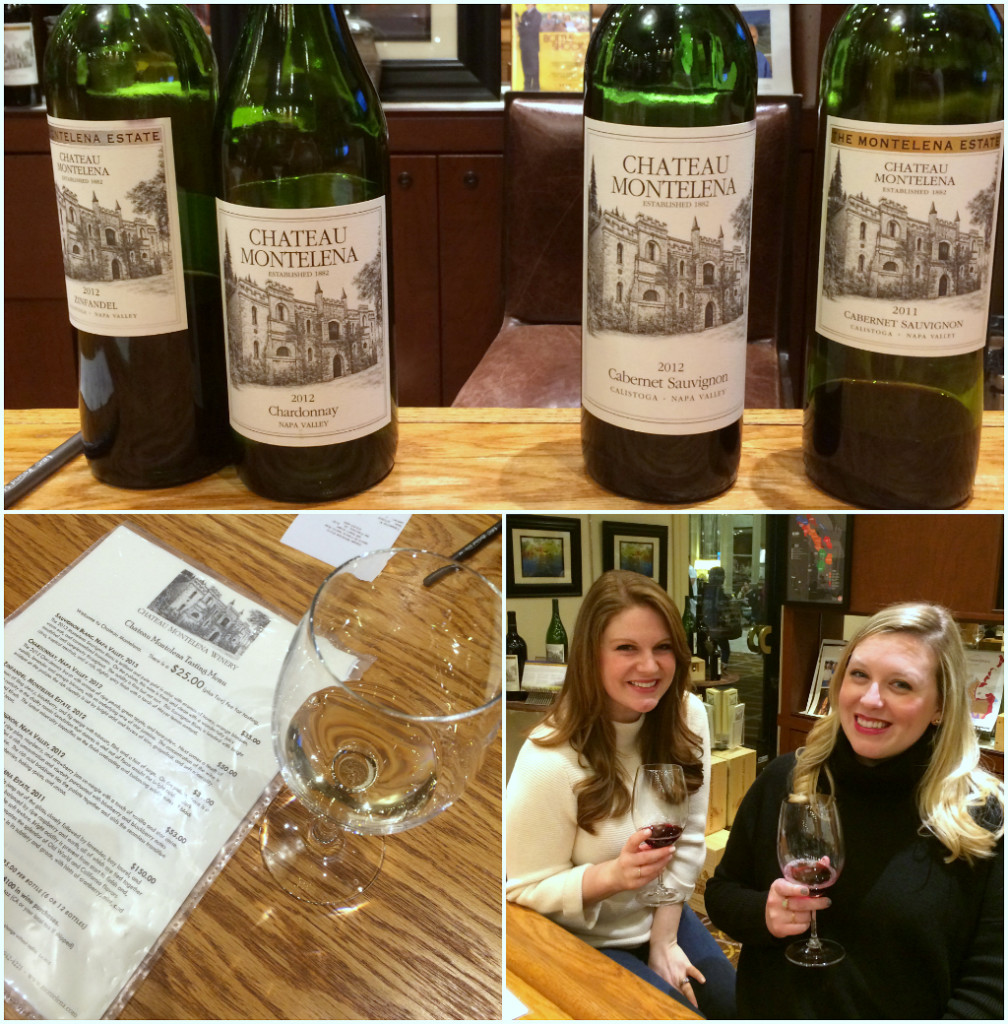 There, we all but tortured our host with questions we'd been bottling up since we'd arrived (pun intended). Unfortunately, we weren't able to make it up to the Chateau during our brief time in Napa. But this was the perfect intro to one of the most famous California labels. For anyone who's heard of the Judgement of Paris, you know the deal. And if you haven't, let Alan Rickman show you the way.
Where to eat // We could have spent the entire weekend sipping wine at The View, but with only 36 hours to explore a brand new city, we ventured out for lunches and dinners. It's impossible to hit all of San Francisco's famous food neighborhoods in such a short amount of time. (Though if anyone's up for the challenge, it's us.) Instead, our strategy was to stay close to the hotel, and to visit restaurants that focused on locally-sourced ingredients. Bonus points if they included traditional San Francisco-style fare.

Saturday's brunch was only a short walk away at MKT inside of the Four Seasons Hotel San Francisco. Overlooking Market Street from five stories up, the restaurant is a tranquil escape from the hustle and bustle below. The California-inspired menu included twists on traditional favorites. We were excited for the Eggs Benedict topped with dungeness crab and seafood chowder filled with local catches.
We went with the egg white frittata and corned beef hashed, paired with bloodies, of course. The restaurant was quieter for a Saturday than we expected, but we suspect this is because it's far more geared toward business travelers staying in and around the SF financial district. Even so, if you find yourself in the neighborhood (great for shopping!), it's good to keep in mind.
For Saturday dinner, we walked to First Crush, a nearby restaurant and wine bar. With over 200 bottles on its award-winning wine list, we put our drink selection in the hands of our server. After choosing six of the small plates to share, our server paired our food selections with a Pinot Noir wine flight, all hailing from California.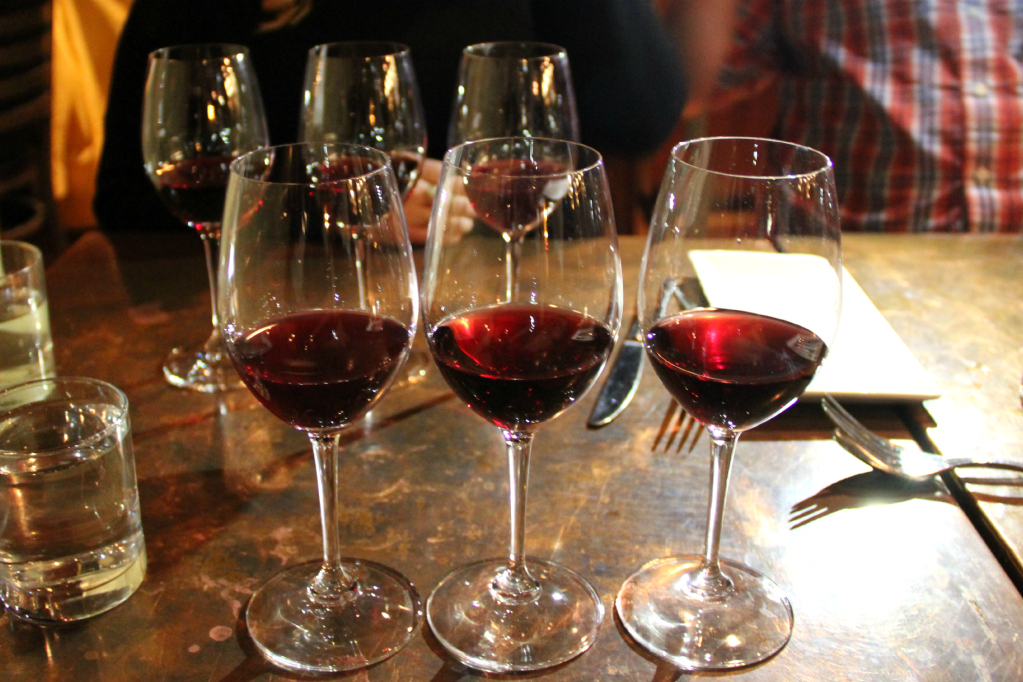 We couldn't tell you which wine we liked best, because after a day of wine drinking and eating our way around San Francisco, who can remember that sort of thing?
With the sun shining, Monday was the perfect afternoon to dine outside at Cioppino's. This lunch signified the end of our West Coast weekend together, so we ate our feelings like champs.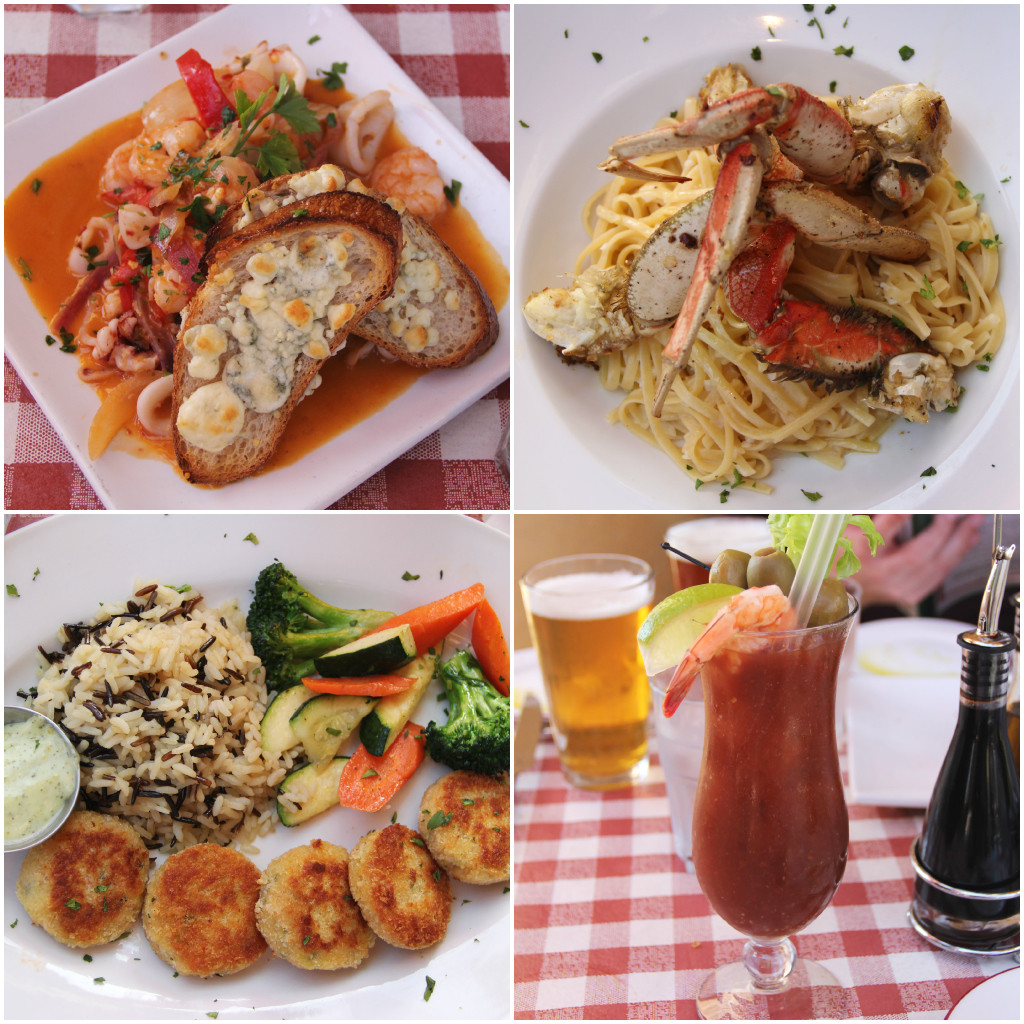 Fresh seafood, local beers and one last Bloody Mary was the perfect way to say goodbye, and helped us stave off any tears for just a bit longer. After, we strolled along Jefferson Street toward Fisherman's Wharf and Pier 39, but after the romantic screamed in the face of a crazy man who jumped out from "hiding" behind two tree branches, we decided it was probably time to call it quits and head back, grab our bags, and try not to weep as we said goodbye.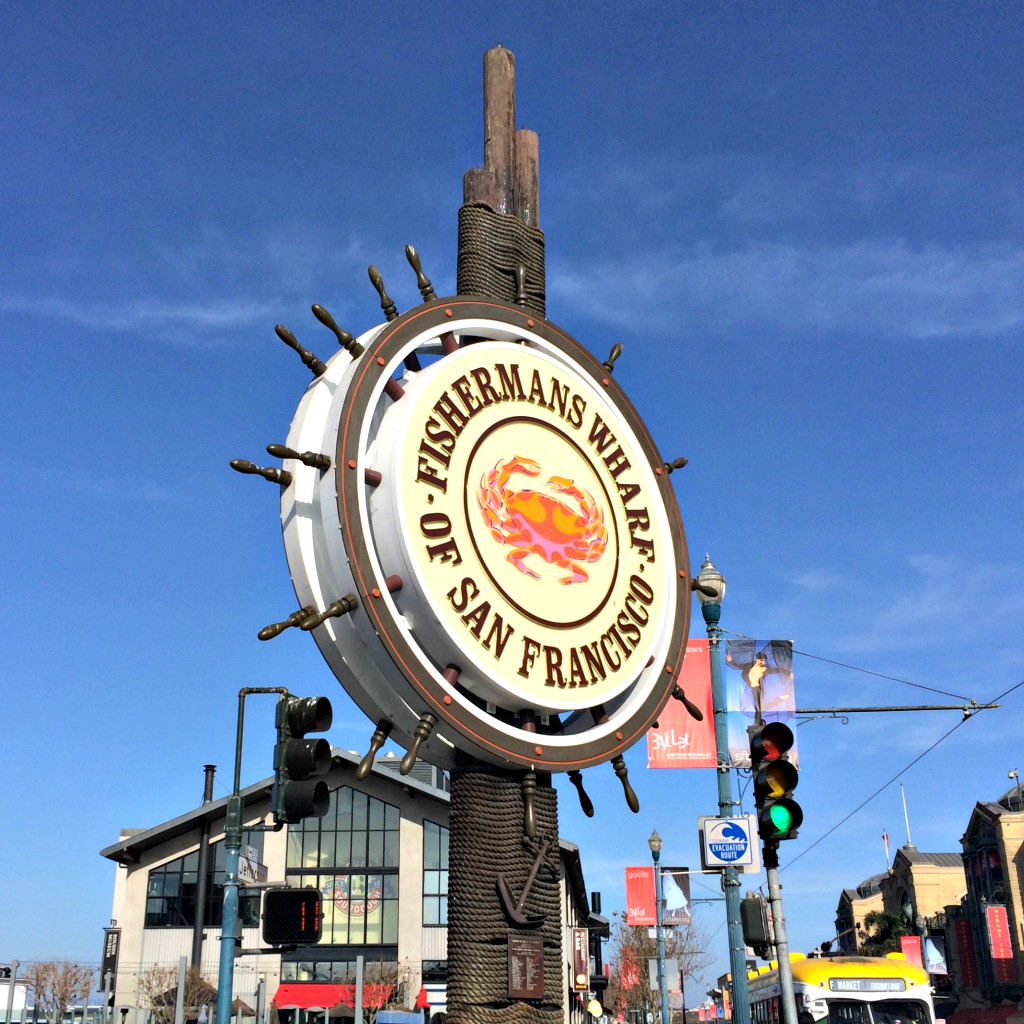 Where to play // On our way back from Napa, we realized that, though we had given ourselves an amazing intro to the food and wine scene in San Francisco, we hadn't really seen any of the touristy stuff! Cameras in hand, we vowed to swing by a scenic overlook for perfect views of the GGB. We searched for Uncle Jesse near the Painted Ladies, and drove down Lombard Street. Plus, we threw in some views of Alcatraz. (True story: almost just typed Azkaban).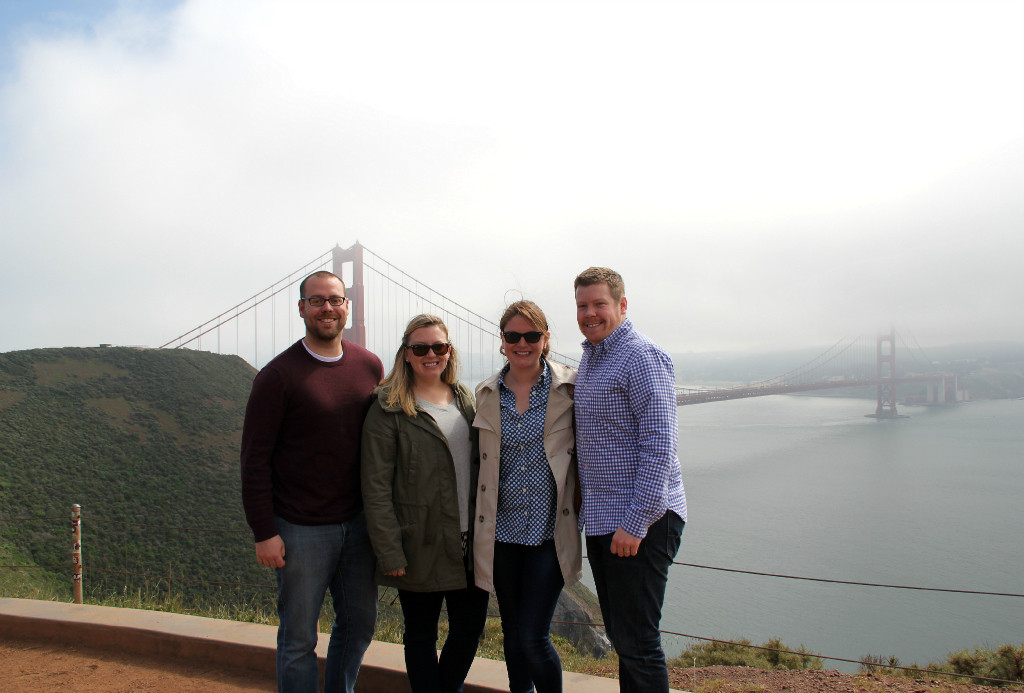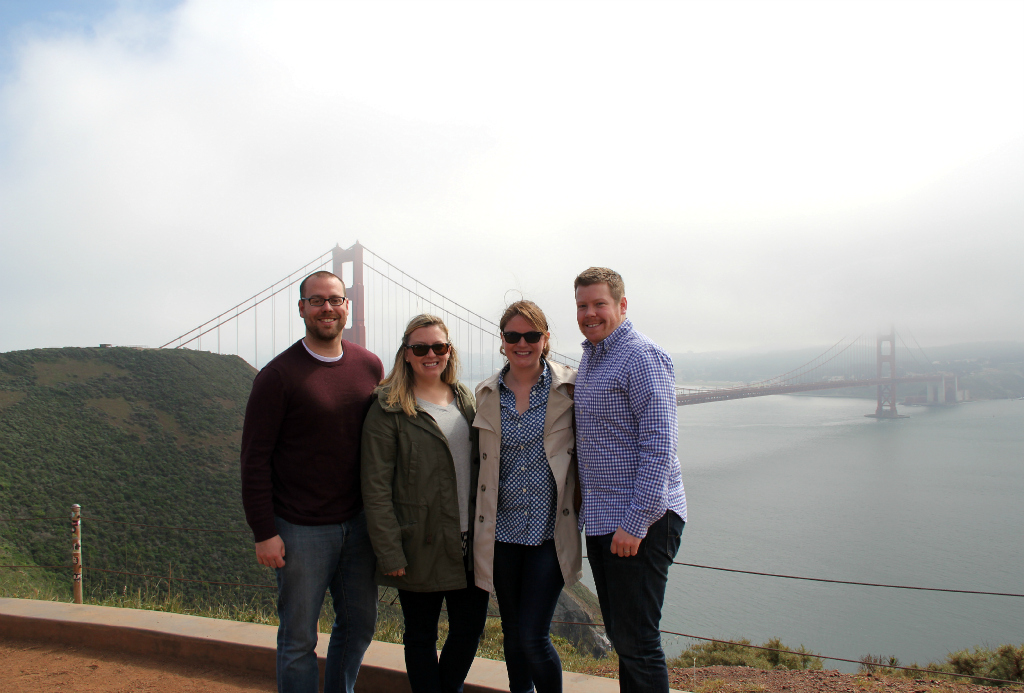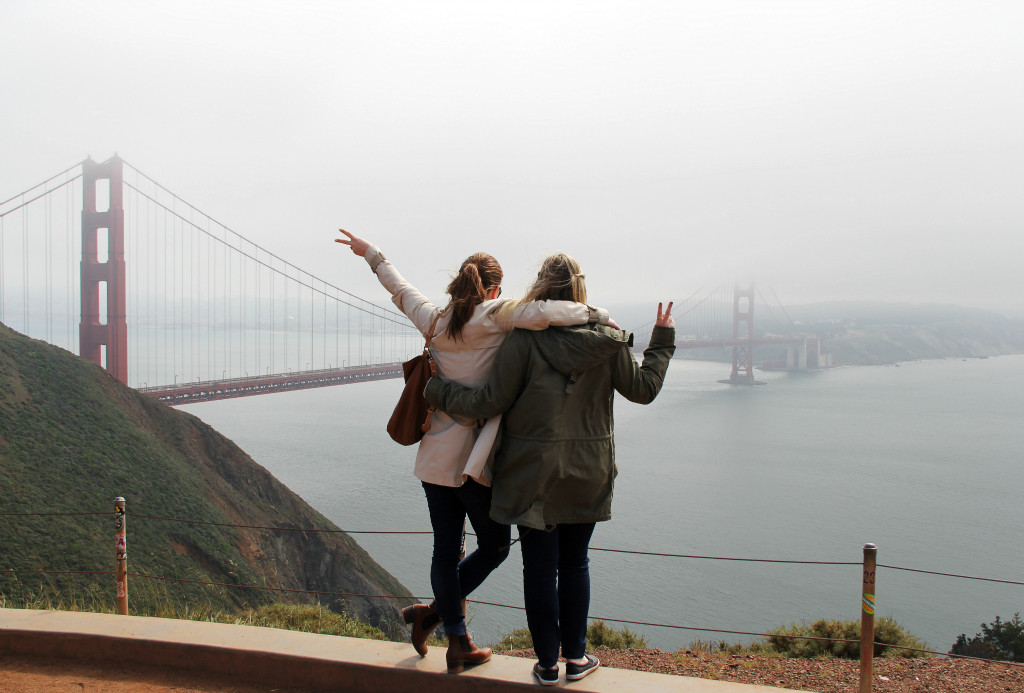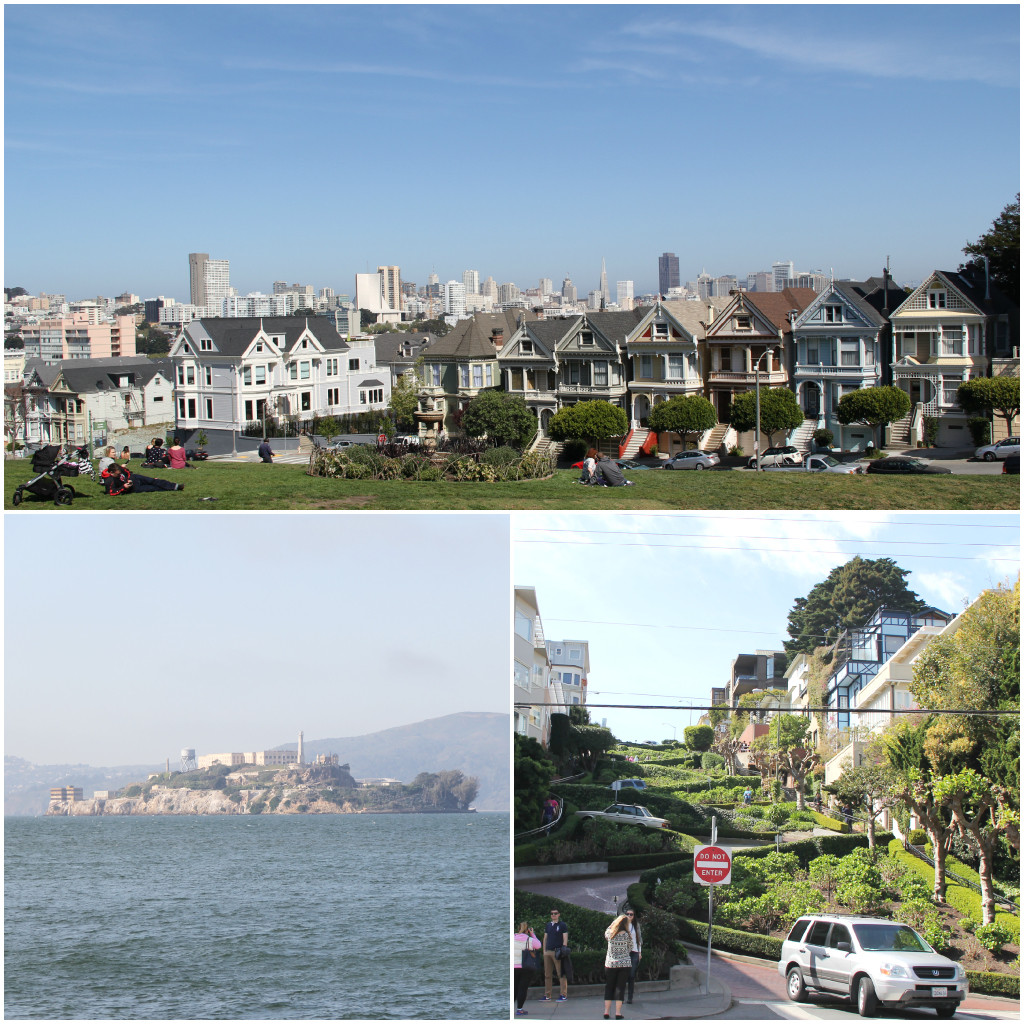 Between this mini tour and our photoshoot in Nob Hill, we managed to pack in a whole lot of San Francisco in fairly little time! Though city driving is never that enjoyable, it proved itself to be the best way to cram in as much as we could without having to deal with public transit. Not that the trolleys aren't adorable, but, you know. Wedging ourselves in the armpits of other travelers sounded less fun than spreading out in a rental car and stopping for pics as we saw fit. Can you blame us?
And that's that! Our 36 hours in SF was just enough of a tasting to have us already aching to go back for more. San Fran, we WILL return!
xo,
the romantic & the wino
– During our stay in San Francisco, we were guests of the San Francisco Marriott Marquis, MKT, First Crush, The Chateau Montelena Tasting Room and Cioppino's. Regardless of how much California wine was consumed, all opinions are, as always, our own.