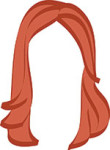 In an effort to move forward around here, we're carrying on with our content as planned for the rest of the year. It feels a little weird, to be honest, but, you know. Here we are. If you missed our post-election reflections, you can find them here.
In the meantime, it's back to our travel tales, little lazies!
—–
This is going to sound so dumb, but as we neared the end of the summer, I realized something. Based on our projected travel plans for the rest of 2016, I was scheduled to visit ZERO new countries! What the what?!
This has been a year of returning to old favorites. And I am certainly not upset about it! But for the past (almost) ten years or so, I've been kinda making it my unofficial mission to visit at least one new country each year — see Northern Ireland, South Africa & Turkey in 2015, Portugal & Scotland in 2014, and… pretty much everywhere in 2013.
I figured my streak was over, until we started discussing our anniversary plans for September. Last year, we opted for a honeymoon redux in Italy, and it was nothing short of perfection. This year, we toyed with a few ideas, and then it hit us: Copenhagen! At under two hours, it's an easy flight from London. Jeff has been for work a few times, but he was still eager to properly explore this Scandi city. And thus, our plan for 48 hours in Copenhagen was born.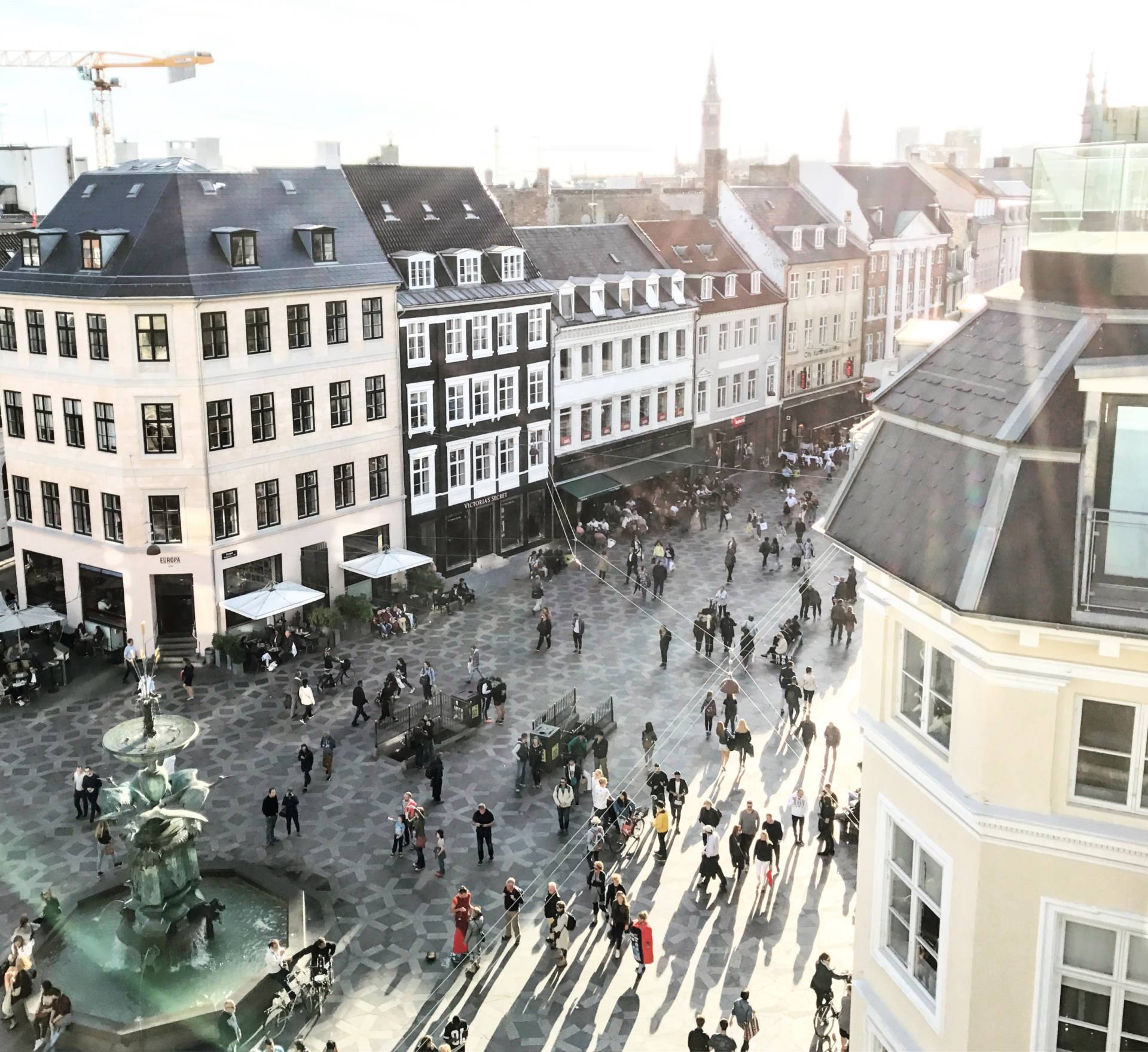 via
And so, a quick early-autumnal visit to both my and Margot's newest country (#41 and #6, respectively) was born.
It won't surprise you to hear that traveling with a baby means that everything slows down a bit. Your days get longer, while your nights get shorter, and it all feels nice and leisurely.
UNLESS: that baby is in the earliest stages of gaining SIX new teeth.
The flight to Copenhagen was lovely. The train ride from the airport to the train station was a delight. The walk from the train station to our hotel in the hipster 'hood of Vesterbro? An absolute breeze.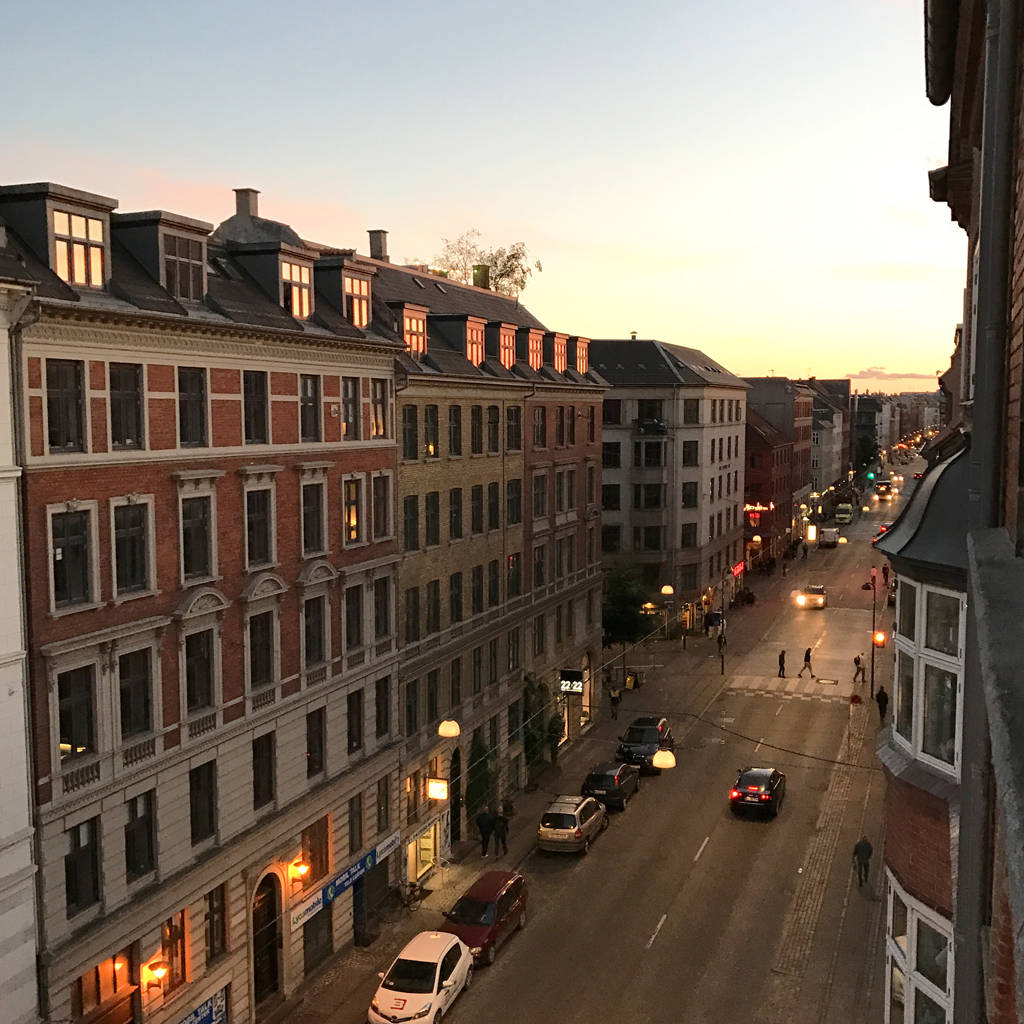 Everything once we entered the hotel?
Hell.
Margot was officially a few hours past her bedtime and in sudden, unexpected pain from her teeth. Needless to say, lazy baby was in a STATE. Jeff popped out to grab us pizza from the highly recommended Mother in the neighboring Meatpacking District, and I stayed in the room, rocking our little monster and playing her favorite album on repeat. No joke, it's the only thing that works. We're not even big Coldplay fans, it just kinda happened! And now, I (and all our neighbors/friends/caretakers) know every. single. note. on the damn thing.
Anyway. The point of all of this is to say! Traveling with a little one can obviously be tough. But even at its worst, we haven't found it tough enough to ruin the weekend. We've also certainly never found it tough enough to make us never want to travel again. And, if it ever is that bad, the feeling passes a few days post-return. We were up and out both mornings, and we walked all over this little Danish creation. Every day, we hauled it back home by 7 PM, with a sleeping angel in tow. She would naturally wake up any time we stopped. This obviously ruled out any dinners outside of our (fortunately massive, but unfortunately very, very noisy) hotel room.
Instead, we made the most of our daylight hours, and fell in love with Copenhagen through its brunch & lunch scene.
Here's what we adored the most:
mother // As mentioned, we grabbed take-out from Mother on night one and it was del.ish. I did feel, though, like we were missing out a bit by not having it fresh from the oven. We stopped back again for a pre-flight brunch (/late lunch) on Sunday. Their brunch menu is a bit different as it's buffet-style. But, I can confirm that going to the restaurant is worth it. If you do need an easy but reliable spot for takeout (because you're in the same predicament as us, perhaps?), then Mother is the place to go.
atelier september // If you follow anyone on Instagram who has ever been to Copenhagen, then you've seen pictures of Atelier September. That's because if you go here, it's the law that you have to Instagram it.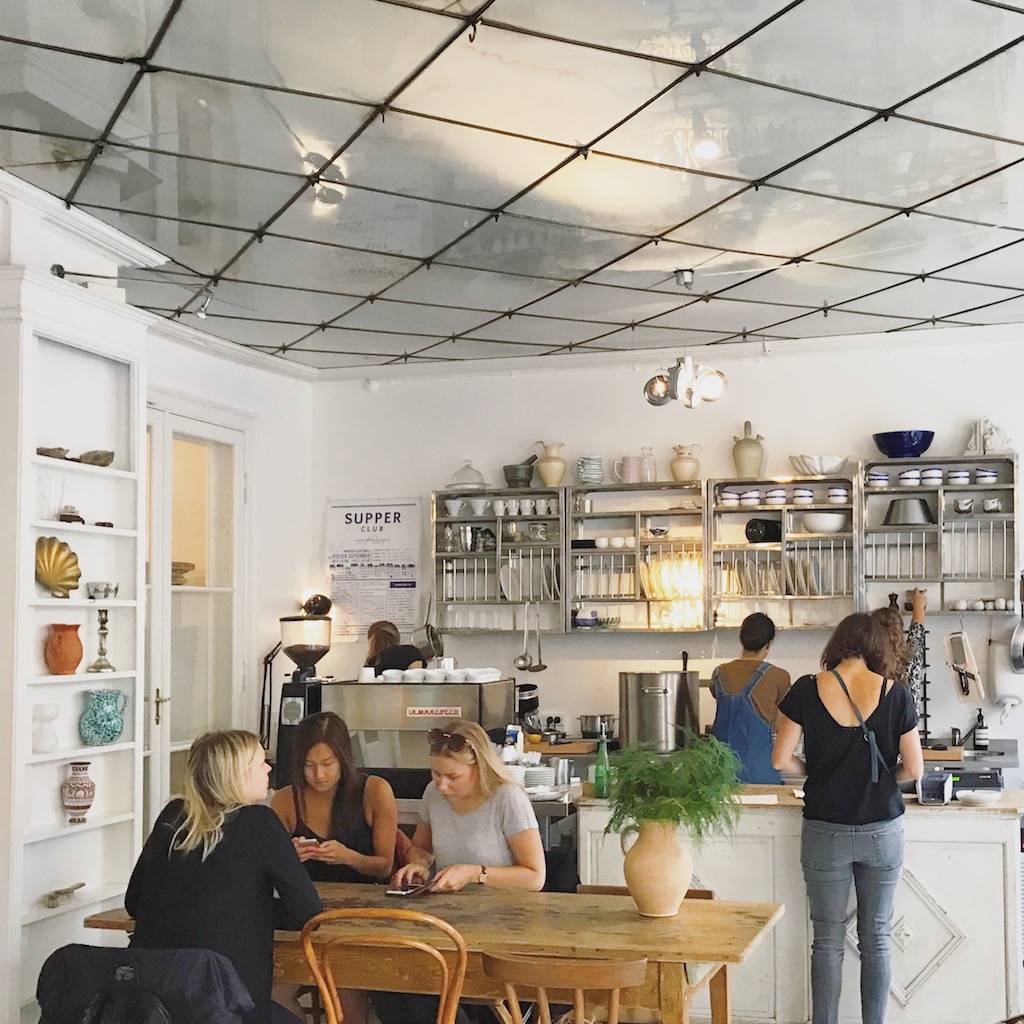 Those girls on the left? All Instagramming.
In truth! It was completely delicious, and the perfect intro to Danish cafe culture. It also is overly Instagrammed because yes, it is overly cute.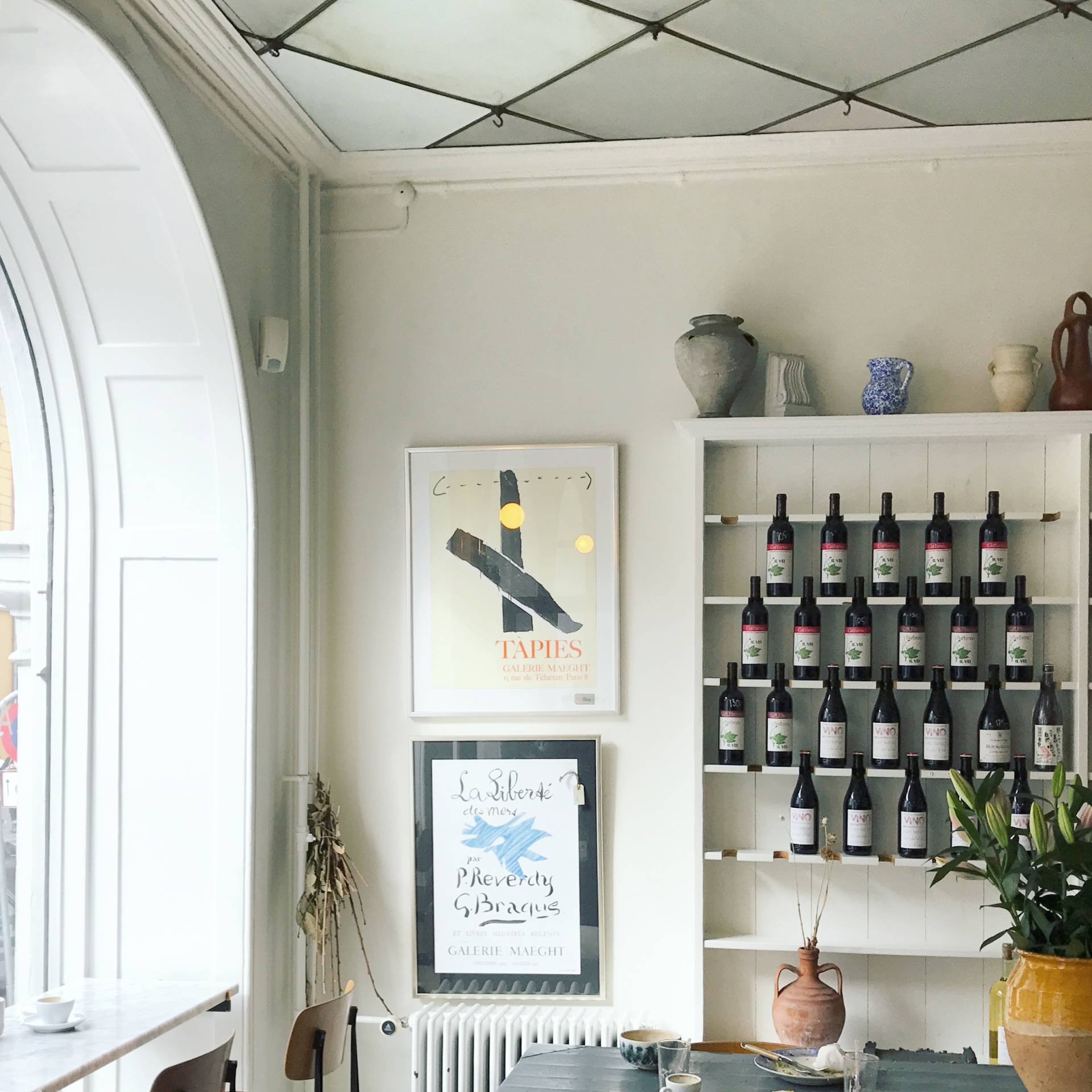 via
tage andersen // After brunch, we popped around the corner to the gallery/boutique of Tage Andersen. He's a self-trained artist, sculptor, woodworker, designer, botanist and glassblower… so like, super untalented and boring.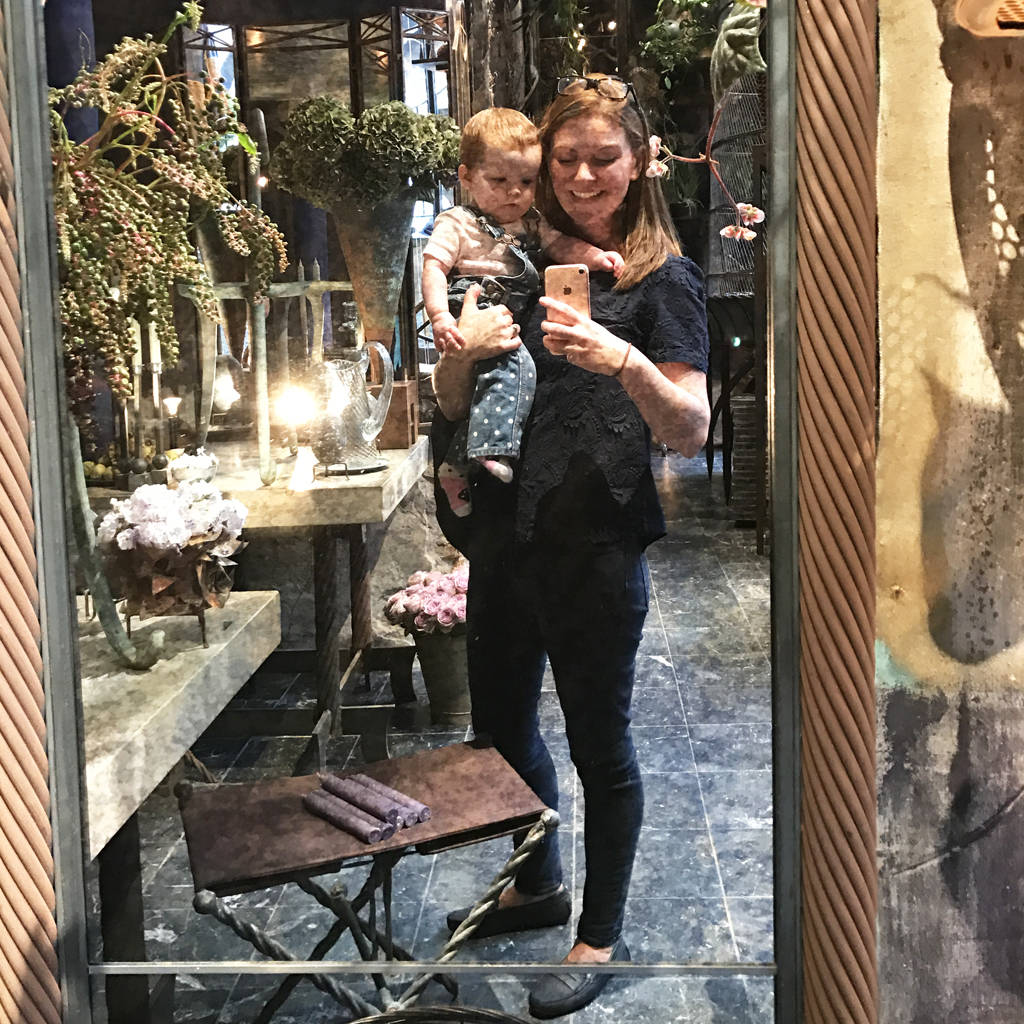 One of our favorite things to do with Margot is go to museums/art galleries. As long as she's feeling chipper, she LOVES the sensory overload. This phase will likely end soon now that she also loves to get out and crawl about. But it has been a fun way to see things we probably would have skipped pre-kids in favor of day-drinking.
My oh my, how the times have changed.
paper island // Post-brunch and gallery, we took a long, long walk all around the city before re-directing and heading to Copenhagen Street Food, where our favorite was the pulled duck burger, hands down. After, we wandered into Copenhagen Contemporary in search of a changing station and quiet place to feed. I'm not cool enough for modern art, but I really loved the layout & space here, and a few of the exhibits piqued our interest.
nyhavn // This is the part of the city that you picture when you think of Copenhagen. But I was shocked to find how small it was!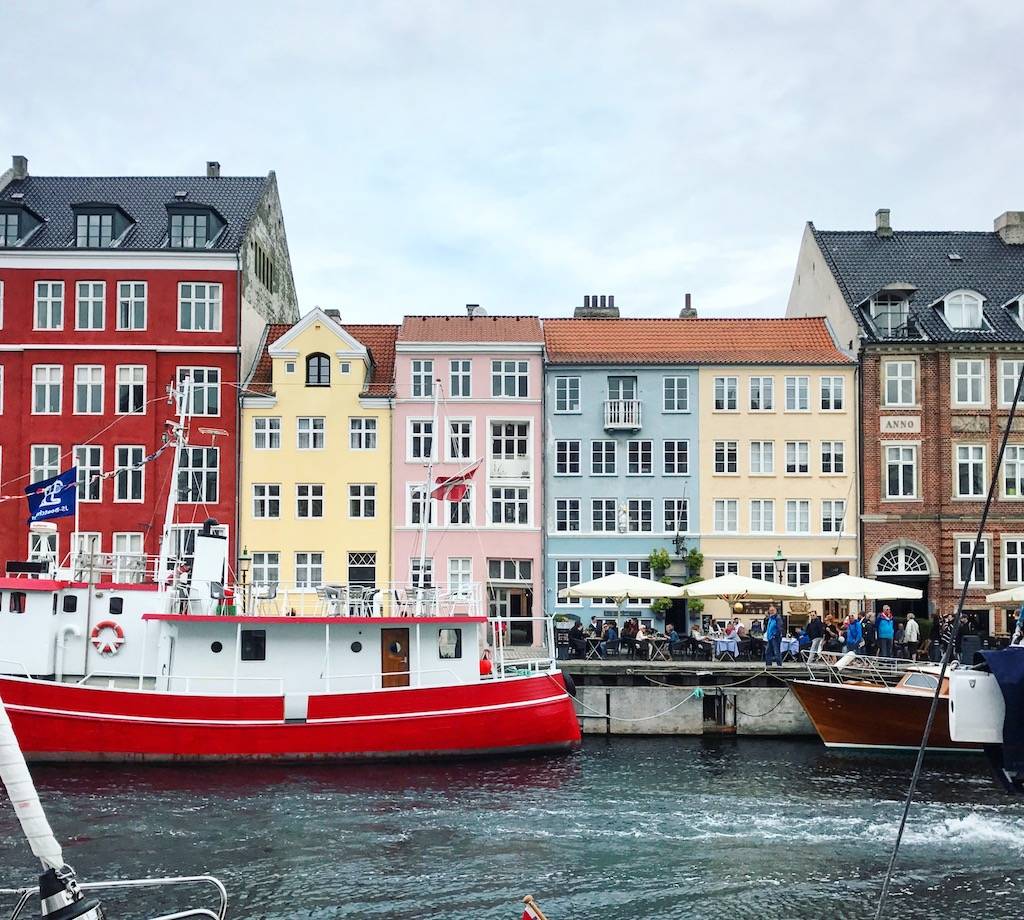 via
It was as picturesque and as touristy as you'd expect. We just did a quick stroll and admired the colorful buildings and boats along the canal. It was the perfect pre- & post-stop to Paper Island, but definitely not somewhere we needed any extra time to explore.
I might, however, feel different in the summertime if a glass of rosé was involved.
amalienborg // We walked through the Danish Royal Palace 100% by accident. We walked up, noted that it looked royal, and almost got trampled by a few guards passing through on horses!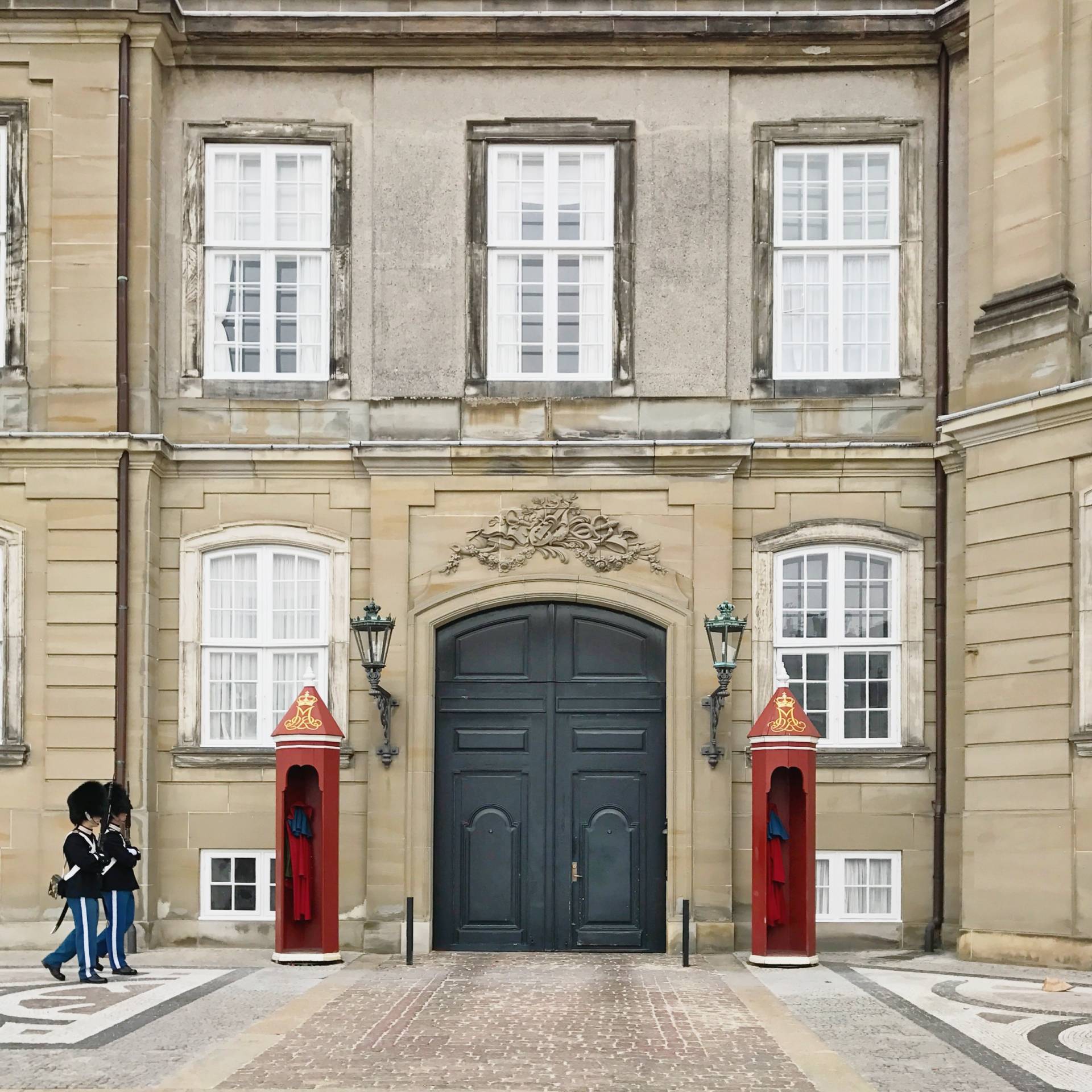 via
It was practically empty, and you can literally walk up to the doors of the palace. I mean, they're protected by the impeccably dressed Royal Life Guards (best name ever), but still! Way more intimate than Buckingham Palace.
strøget // This is the longest pedestrian street in both Copenhagen AND Europe! It's mostly just lined with a ton of shops, some cafes, and lots of buskers. But it also feels like the main artery of the city, and we ended up walking here a few times. There are some worthy stops, but we didn't shop too much. I'm inclined to say the smaller boutiques in other neighborhoods might be your better bet? We still enjoyed the people watching!
illum // We stopped here on another quest for a place to feed & change, mainly because department stores are a good go-to in London. Holy crap. Copenhagen treats parents and babies RIGHT. The feeding room was the best I've ever seen, and that includes Harrod's.
This entire place is beautiful, to boot.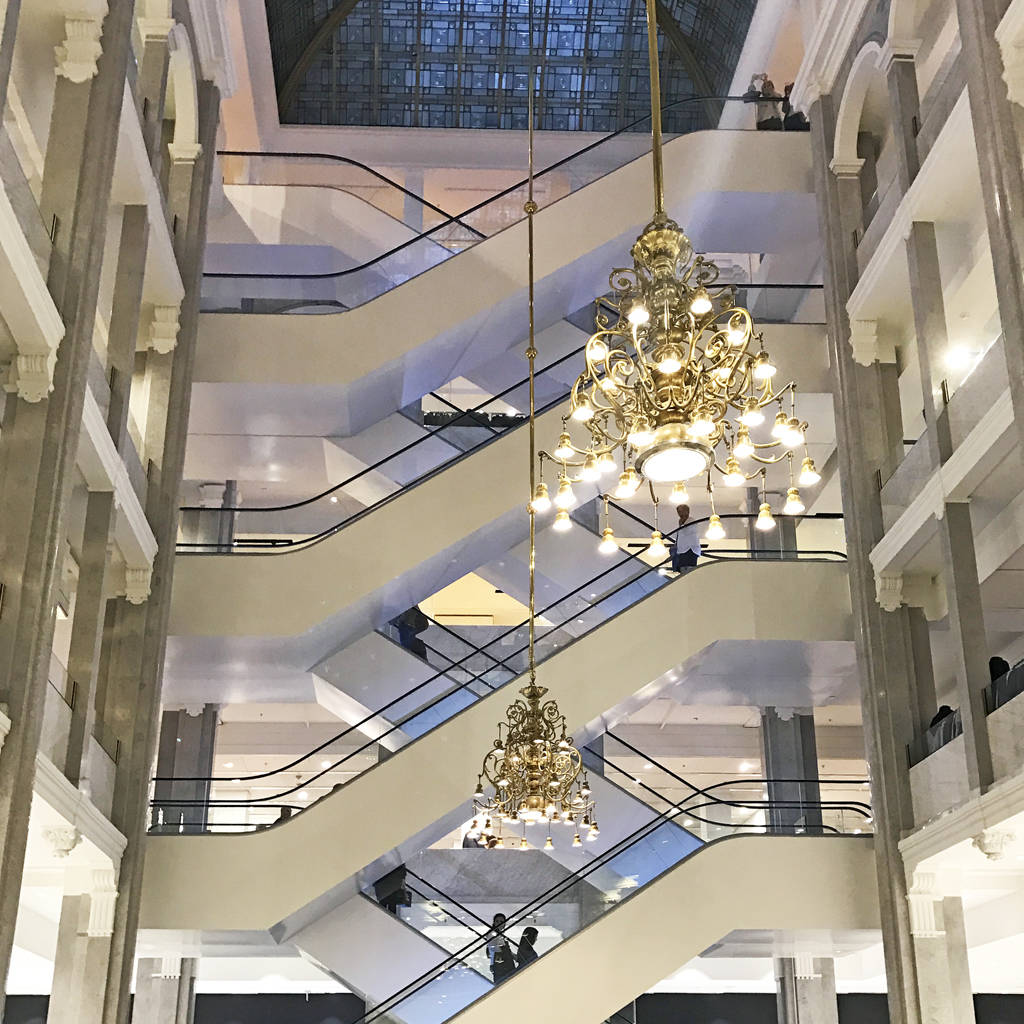 Illum is the city's premiere department store. They (brilliantly) situated the parent room in between the food hall and home design.
So naturally, I wanted everything, and all at once. We settled for coffees, a cookie, and a few Christmassy items. Just tryna up the hygge levels at home this holiday season.
mad & kaffe // We left on a Sunday afternoon, but because of how close the city center is to the airport, we still had a pretty solid half-day in CPH. Knowing that the Danes do both cafe culture & brunch famously well, our Sunday morning plans were set… but we had more options than we knew what do with! We eventually decided on Mad & Kaffe, which was the perfect choice.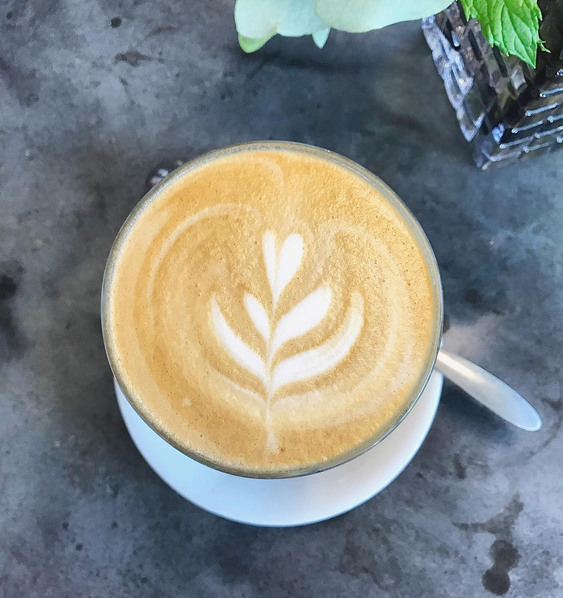 via
The menu lets you pick 3, 5 or 7 small dishes. It's not really true tapas style, though. Instead, you get your mini plates on your own board, so sharing isn't particularly encouraged. We each went for 3 dishes, but immediately wished we had picked 5. Everything was so good, and we left feeling peckish! We also left in a baby-led tizzy and without paying the bill!! Don't worry, we returned two hours later with our heads hanging in shame. Luckily, we found a staff who couldn't be more grateful we actually came back.
mikkeller bar // To be totally honest, I had planned to shop a bit on Sunday before we left, but living in London has made me completely forget that the continent is big on lazy Sundays… like, everything is closed. I was a little bummed because I even left room in our suitcase, and nobody was open. I let the hubs choose our activity instead. Naturally, he picked a craft beer bar within walking distance of our hotel. It ended up being the perfect last stop, and I'd definitely recommend swinging by to try some Danish brews!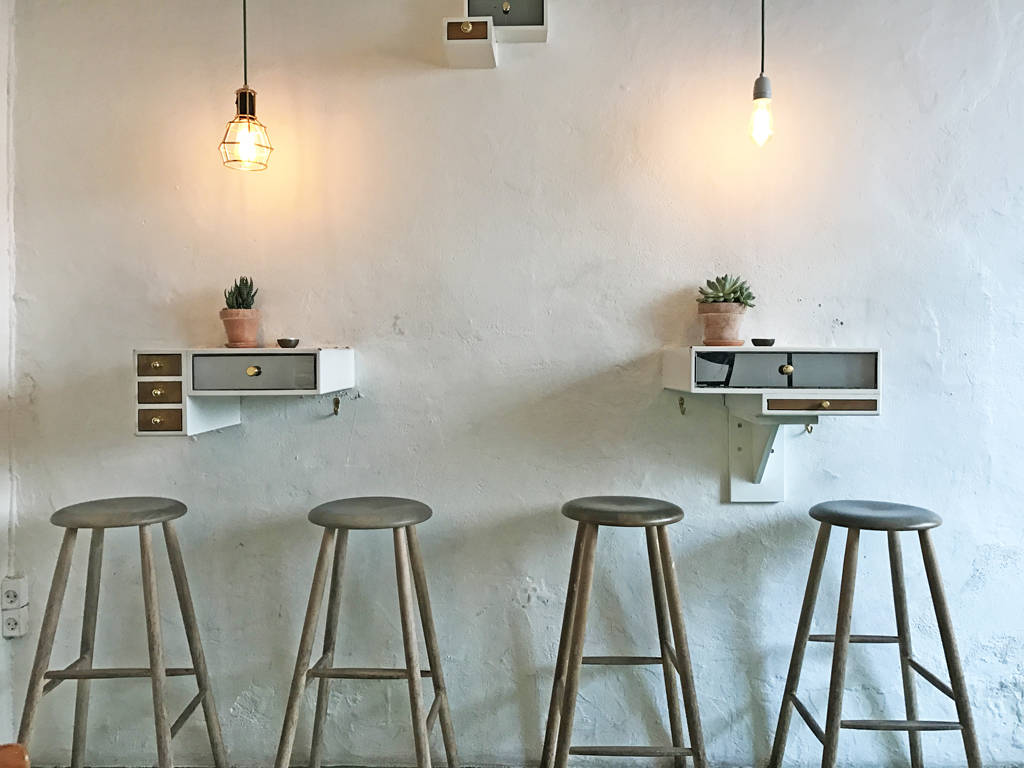 Earlier in the weekend, we also saw the Little Mermaid. She is NOT in a central location. I always pictured here near Nyhavn for some reason! But it was a good excuse for a long walk to get the layout of the city. She's unfortunately as overrated as everyone says, but whatevs. Glad we saw her, my 4-year-old self would have been super disappointed had we not. You'll notice we skipped Tivoli. We thought that'd be something fun to do once little miss is a bit older. So you can guarantee we'll be back!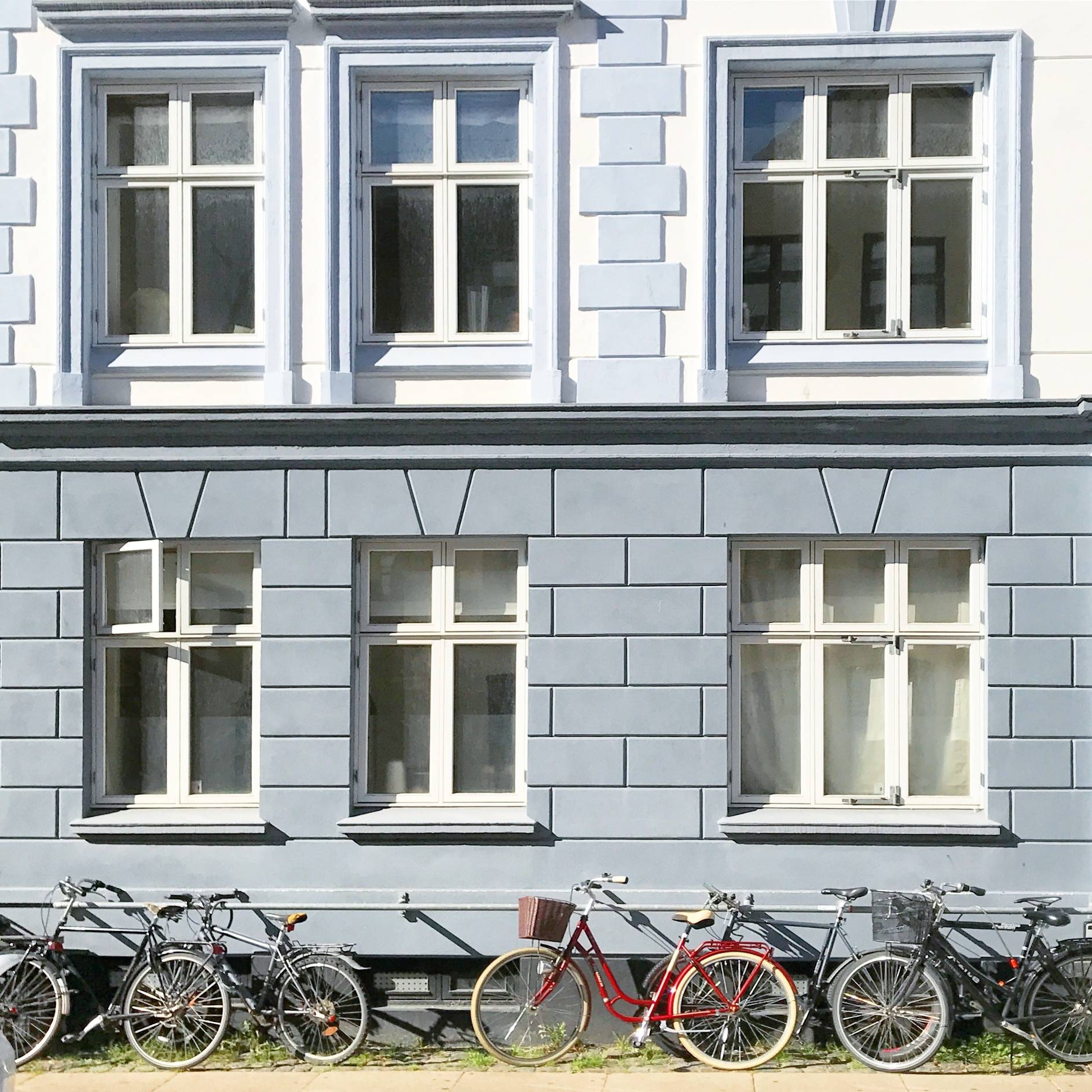 via
As for a few parenting lessons learned this time?
If your baby craves routine, it's more important than ever to stick to it on holiday. This trip gave us the revelation that we have to arrive at our destination well before bedtime, or else leave early the next morning. Anything after 7 PM is just a guaranteed burn-out for all involved.
Annoy hotels with requests before arrival. We checked in and were given a 4th floor room right on the street, which meant NOISE. Obviously, this only added to our troubling bedtime attempts, but they didn't have any other options in this category, so we were officially stuck.
One hour time changes in babyland are SO MUCH WORSE than 5+ hours. I don't know why! The same goes for DST! I have no tips for this, and it's kind of a pain when you go east because that meant she started to hit a wall around 5:30 PM local time, and was ready to party by 5 AM.
Chris Martin. I've always thought him to be kinda douchey and Coldplay overrated. But I take it all back. You're a god, former Mr. Paltrow. A true legend.
And that's a wrap on our weekend hop to Copenhagen! I've officially decided that if it weren't so damn cold, I'd move to Scandinavia in a heartbeat.
xo!
the romantic
Save