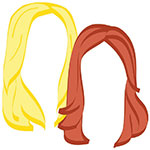 With the romantic planting her feet firmly in London, it's safe to say that many British reunions are in our future. But while we adore the capital city, we've been thinking lately that our next rendezvous should involve more English roadtrips and drives through the countryside!
Though we don't have any concrete plans at the moment, there is plenty of inspiration to be found throughout this fine island — places that make us dream of rubber boots and Harris tweed and jodhpurs and mixing plaids. When our wanderlust gets the best of us (read: often), we find ourselves browsing the London car rental scene and scrolling through the websites of gorgeous manor homes that would make the Crawleys swoon.
Because we know that sharing is caring, here are a few places that have us wishing we could move into a manor house of our very own, like, yesterday…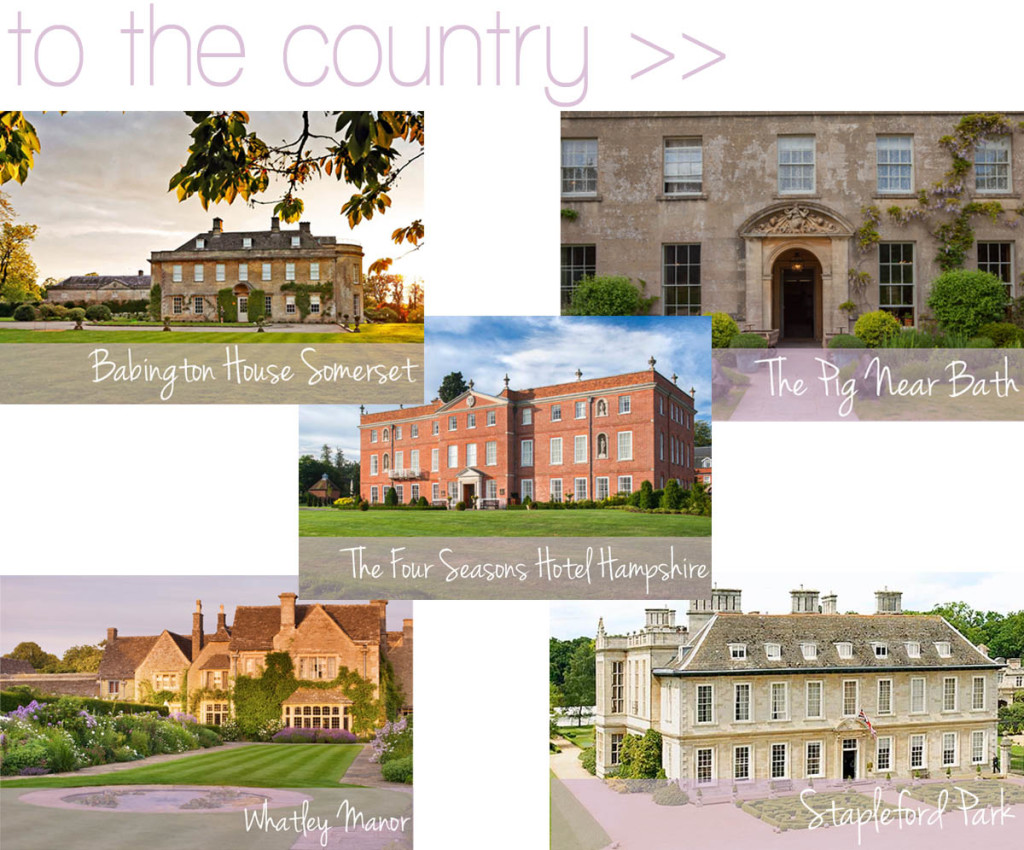 Babington House Somerset // Babington House's food and drink menu alone is enough to have us jumping in a car and heading west to Somerset. We'll take one of every item on the Sunday brunch menu, please and thank you! Part of the Soho House club collection, Babington House perfectly encapsulates everything we'd want and need for a luxe English countryside getaway. If we could just have permanent access to the Walled Garden Rooms, our lives would be complete.
The Four Seasons Hotel Hampshire // You know we're fans of the Four Seasons brand (remember that time we stayed in a palace?), so we have no doubt that a countryside retreat to the Four Seasons Hotel Hampshire would be right up our alley. Hotel Hampshire has all the requisite countryside activities, from tennis and golf to boat rides along the Basingstoke Canal, and even an equestrian center for those that want to dust off their horseback riding skills.  MAJOR BONUS: the Hotel can help arrange a visit to Highclere Castle — aka Downtown Abbey — making all our dreams of becoming true English ladies a reality. Plus, the Hotel is dog friendly, meaning pug can join us for all the fun. See ya soon, Hampshire.
The Pig Near Bath // Bath is easily one of the most adorable towns in England, and this country retreat just outside the city is equally as charming. It's a bit more rustic than our other picks, but if that means deer ambling about and the house's chickens roaming the lawns, then we are ALL about it. Our biggest issue might be deciding exactly which room we'd claim… comfy luxe with charming wood paneling, or BIG comfy luxe with in-room clawfoot tubs?! Don't make us choose, we'll just try them all.
Whatley Manor // Ok, so this one might actually get checked off the list sooner than we're letting on, but that's all we're going to say for now. The romantic adored almost everything about her first visit to The Cotswolds last autumn… except for their hotel pick. This means a return is in order, and Whatley Manor is just the place to make up for what the first visit lacked. Beautiful gardens, a Michelin-starred restaurant, and a luxury spa? Yeah, it'll do.
Stapleford Park // To be totally honest, we saw the snow-covered photo on the homepage and that was enough to inspire endless visions of Christmas sweaters by roaring fires, with red wine and sugar cookies aplenty. Tell us seriously, can you picture anywhere more adorable to wake up on Christmas morning than in a 4-poster bed surrounded by massive windows overlooking a snow-covered field? SANTA, CAN YOU HEAR US?
So, tell us! Which is your favorite? Or, more importantly: which did we leave out?!
xo!
the romantic & the wino