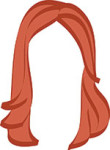 Ahhh, the Netherlands. Is there anything better than a weekend in Amsterdam, strolling along picturesque canals lined with cherry blossoms? Tulips in every window box, and cute couples cycling along, hand in hand? Bike baskets filled with stroopwafels?
I have been to Amsterdam twice now, and I have seen none of that. Instead, the cherry blossoms were always replaced with crispy orange leaves, and nary a tulip to be found. And holding hands while riding a bike? Are you insane? That's really dangerous.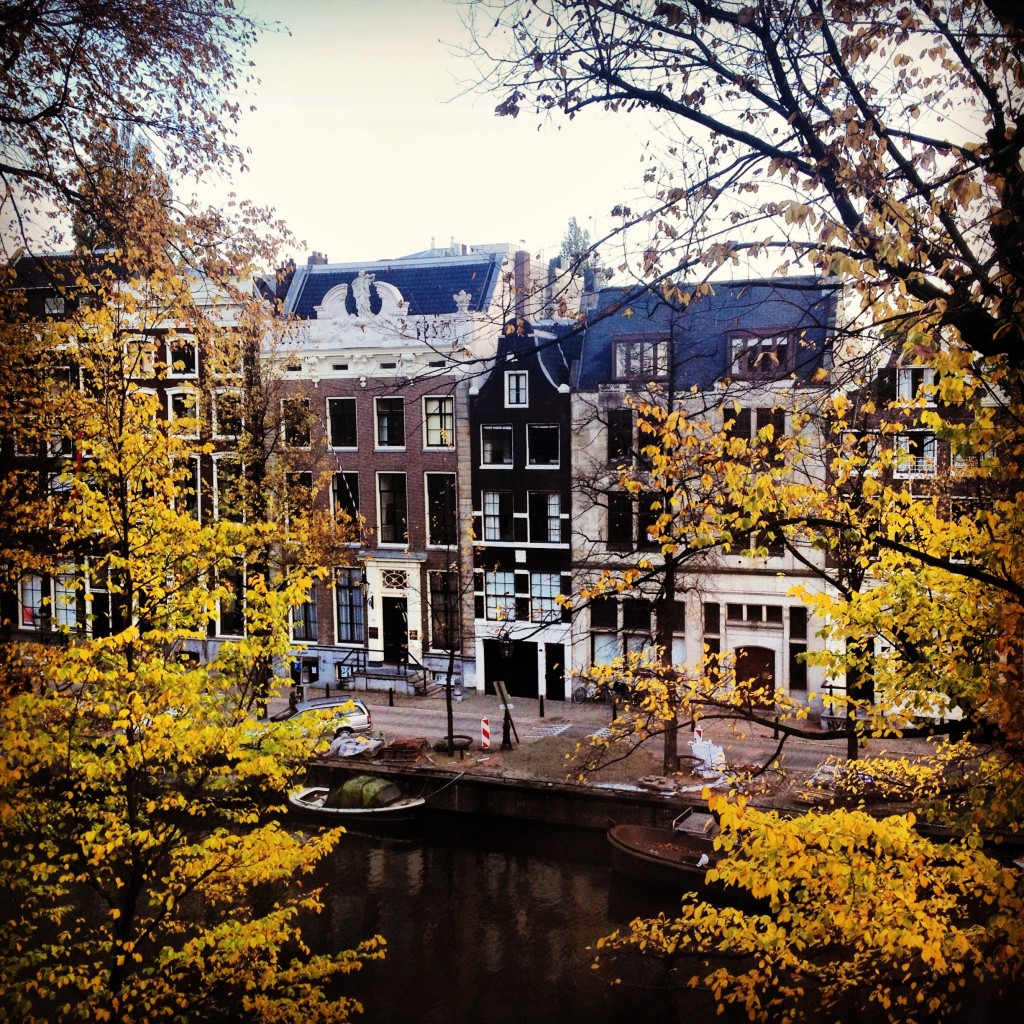 Yes, both times I've gone Dutch, it's been in the midst of autumn.
Though I know that there is a seedier side to Amsterdam, in my mind, I've always equated the city more with windmills and wooden shoes than with shrooms & hookers. None of that is really fair, of course—along with tulips, I have yet to see a windmill, and I'm pretty sure shrooms aren't allowed anymore, either. But the real point here? Up until my more recent trip, the furthest thing from my mind was luxury in The Netherlands. However, thanks to Ana of Mrs. O Around the World, Lola of Where in the World is Lola? and Mary Anne, we explored the city's upscale offerings at length.
Where to dine // On our first visit, the hubs and I found ourselves at Balthazar's Keuken, which offered a new take on classic Flemish dishes in a cozy little restaurant off the Prinsengracht. This time, the ladies and I snuggled up at the Sofitel Legend the Grand Amsterdam—first for cocktails, then for a five-course food & wine pairing.
Hotel restaurants aren't usually my thing, but this was delish. Just as delish? My pre-dinner cocktail called the Sauvignon Blanc—without a drop of sauv in sight! For someone who doesn't usually do cocktails, one that tastes exactly like a crisp glass of white was just my style.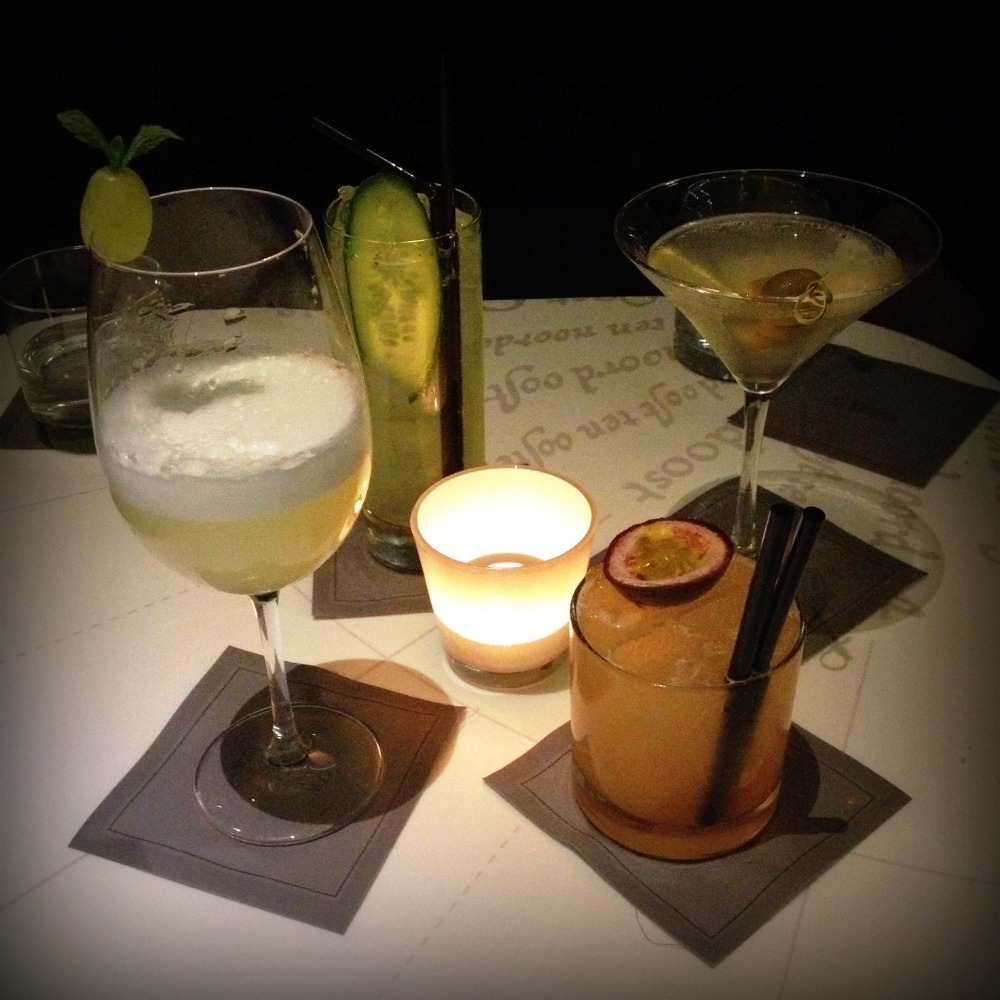 Where to imbibe // Remember how I don't usually do cocktails? I was with the wrong crowd. After dinner, we made our way through the rain to Tunes Bar in the Conservatorium Hotel—famed for their G&T's. I'll admit, the drinks weren't really my jam, but by no fault of the Conservatorium. The atmosphere, on the other hand, was perfect—it was packed on a Friday night, with a backlit wall that showcased their 25+ gin brands offering the only real light in the bar.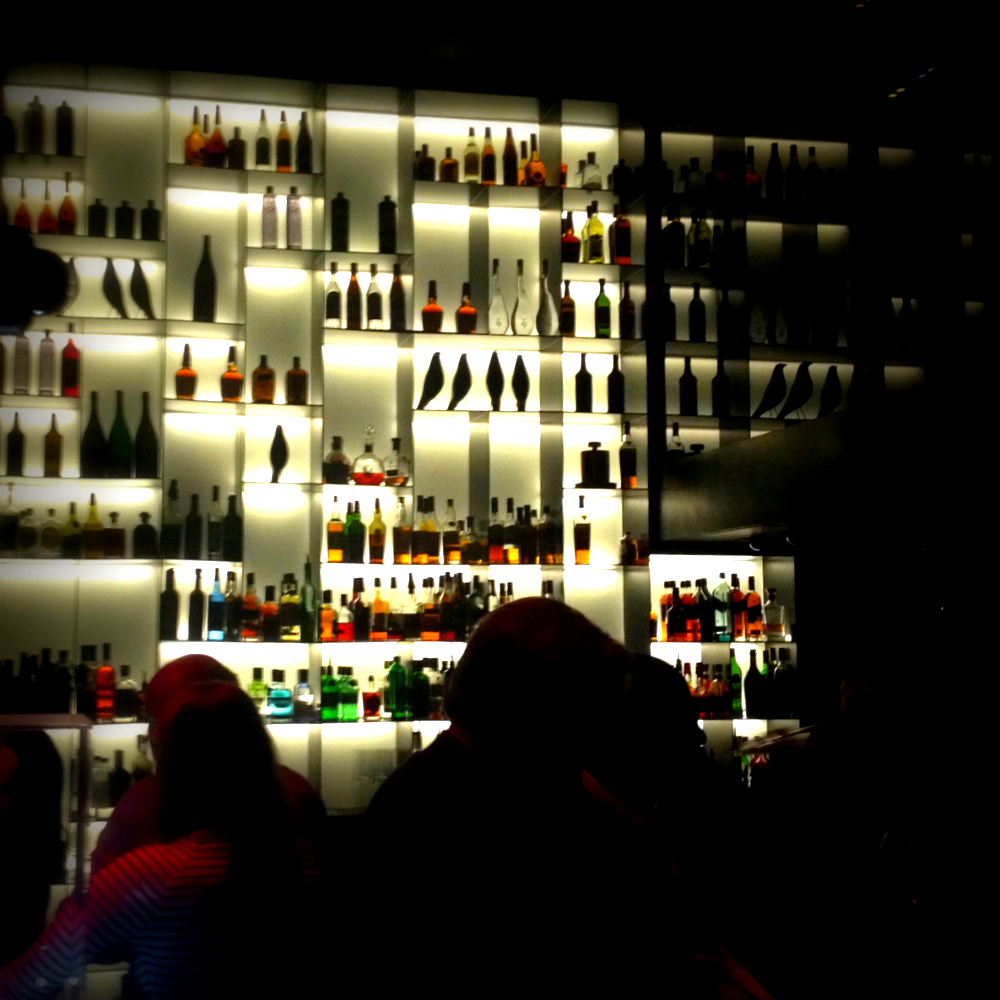 On Saturday afternoon we made our way to an experience that was officially my speed: High Wine at The Dylan. It's exactly like high tea, but better because it's wine. I'm realizing now that that could have been misleading since we were in Amsterdam… so, to clarify: there was no getting high and drinking wine, at least not for us.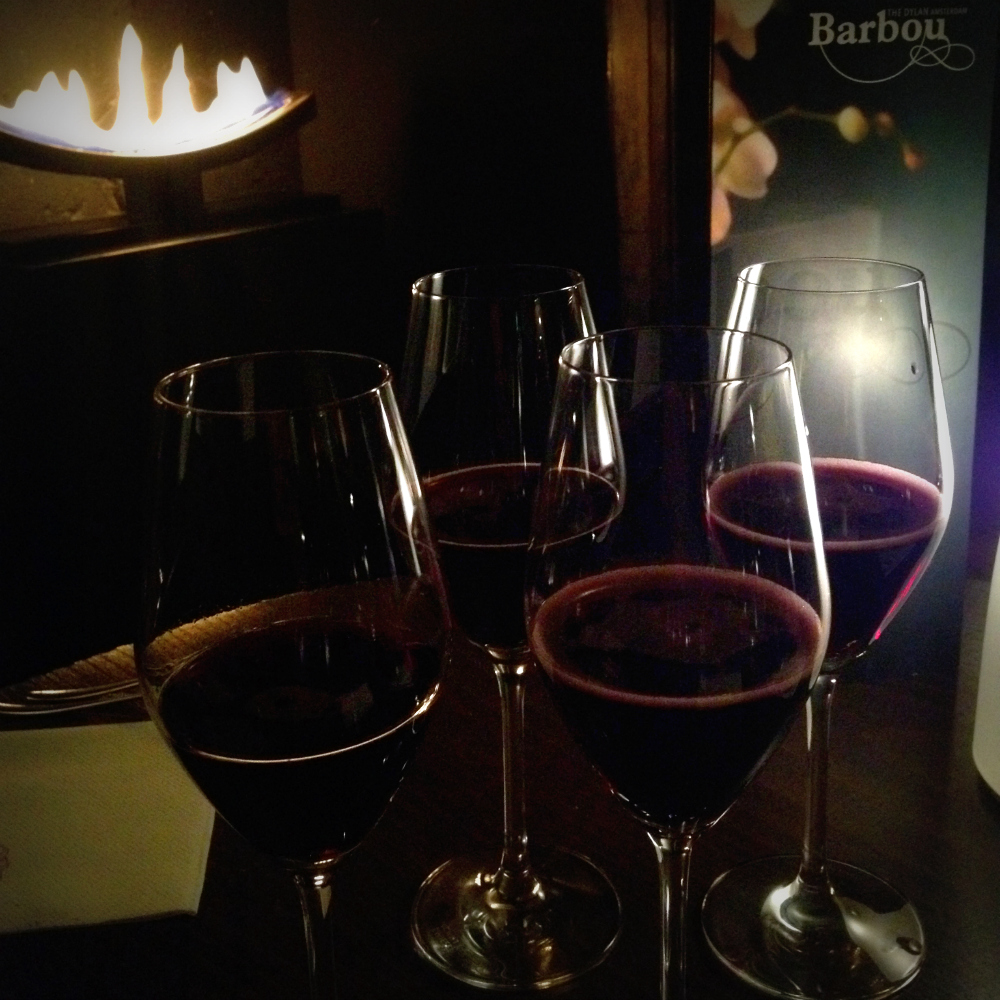 After our high wine, it was back to the cocktail scene—this time at the House of Bols, a place (and brand) I had no real idea existed. Apparently, I'm in the minority—Lucas Bols is the world's oldest distilled spirit, and has been producing Amsterdam-made liquers since 1575. After our tour of the museum, we were offered a free drink (for research, le duh.)
I forget what, exactly, I ordered, but it was sweet and spicy and delicious, so perhaps the cocktail scene shall be mine after all.
On our last night, we did head out in the Red Light District—we were with Lola, missing it wasn't an option. We skipped the famous coffee houses and instead just bounced between dive bars, and I felt the same about the area as my first visit. It feels more like a strange, slightly seedy, grown-up amusement park more than anything overly dangerous or illicit.
Though there was an abundance of young guys on an obvious mission, we had fun people watching… as well as attempting to price out how much it would cost to take a photo in one of the brothel windows. Mission NOT accomplished.
Where to sleep // On both trips to Amsterdam, I stayed at the Hotel Pulitzer thanks to Starwood Points. The location is perfect, and if you're lucky enough to land a room on the canals, so is the view. 
How to explore // Though biking through the city might seem like the best option, I'd probably advise against it unless you're accustomed to exploring busy cities on two wheels—and even then, it's a bit of a risk. I mean, I wouldn't know from experience… I don't do bikes, really. But in Amsterdam, it isn't something the locals do just for exercise: it really is the best way to commute to and from work. Odds are, if you're not great on a bike, you're just going to throw off the traffic patterns and enrage the locals. And it's, like, really hard to enrage the Dutch… because they're all high.
(Joking.)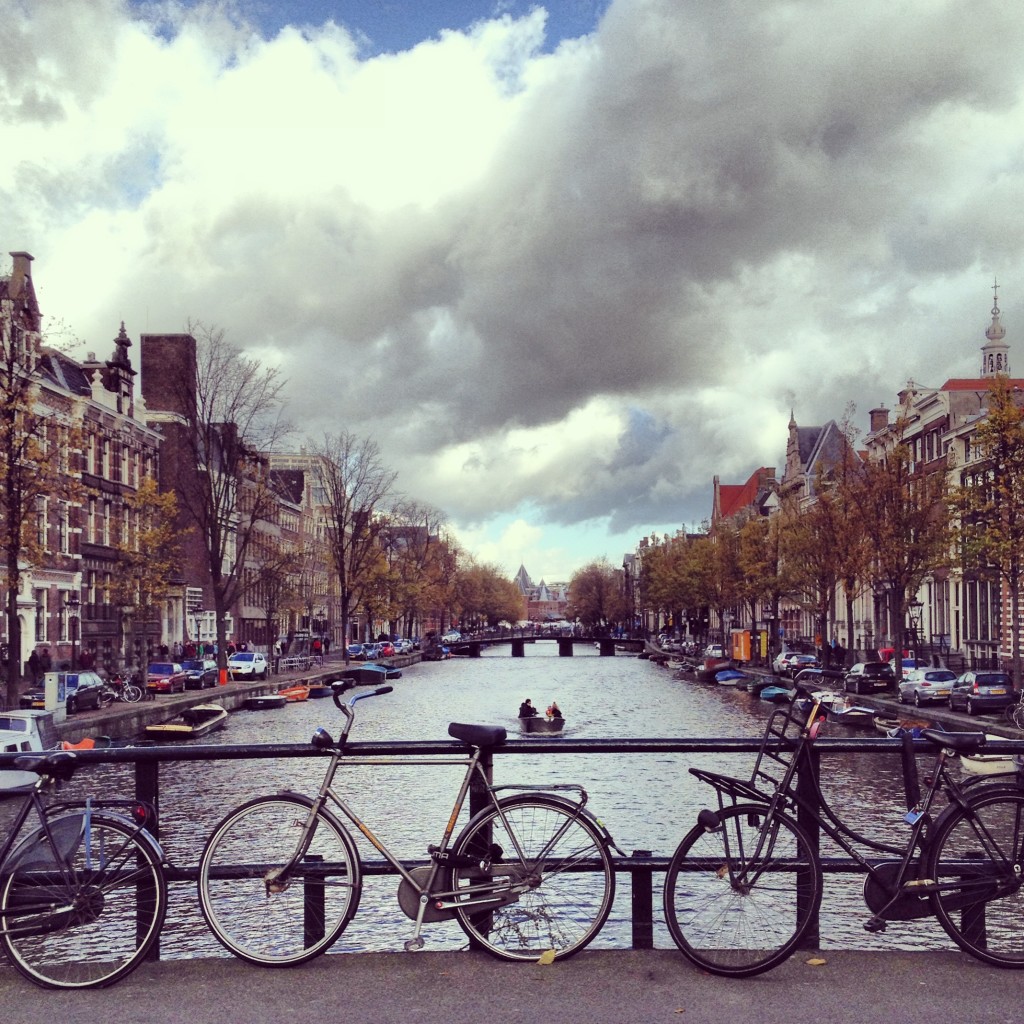 Instead, try a walking tour. We spent our afternoon with Tim of Context Travel, whose expertise is in urban planning and development. He was patient with our low levels of knowledge on the matter, and instead entertained us with stories more our speed. We learned that Henry Ford once petitioned to fill all the canals with pavement and Model T's (bad idea, Mr. Ford), and guided us through streets that were once full of crack addicts—but now rule as some of the safest areas of Amsterdam.
As we meandered in between canals and looked up at the houses, a Flytographer photographer snapped away.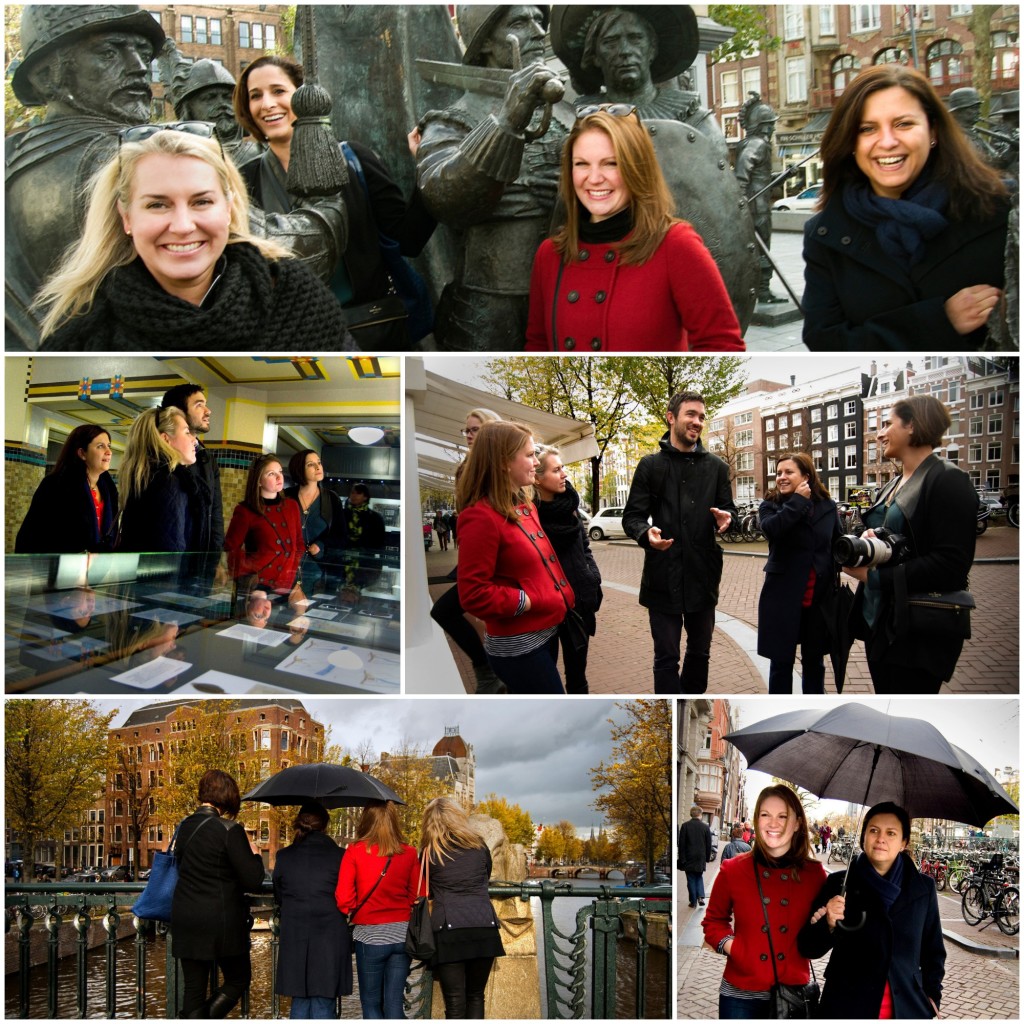 Flytographer offers travelers professional photographers in over 60 cities around the world—it's perfect if you're usually the one snapping the photos and want to be in them for a change. OR, if, like me, you forgot your real camera at home and are concerned that iPhone photos might not do things justice.
And here is where I apologize for the rest of the photos in this post looking so shoddy. Whomp whooomp, bad travel blogger.
How to see the city from a different angle // Seeing as one of the city's main draws is the canals, you really can't visit Amsterdam without taking a boat tour. The problem is, the group tours are majorly hit or miss. On my first trip, I may or may not have fallen asleep.
Yeah, no, I definitely fell asleep. This time, when Mrs. O mentioned a canal tour on the itinerary, I was silently dreading it. That is, until we walked out of our hotel and this was literally waiting at the front door: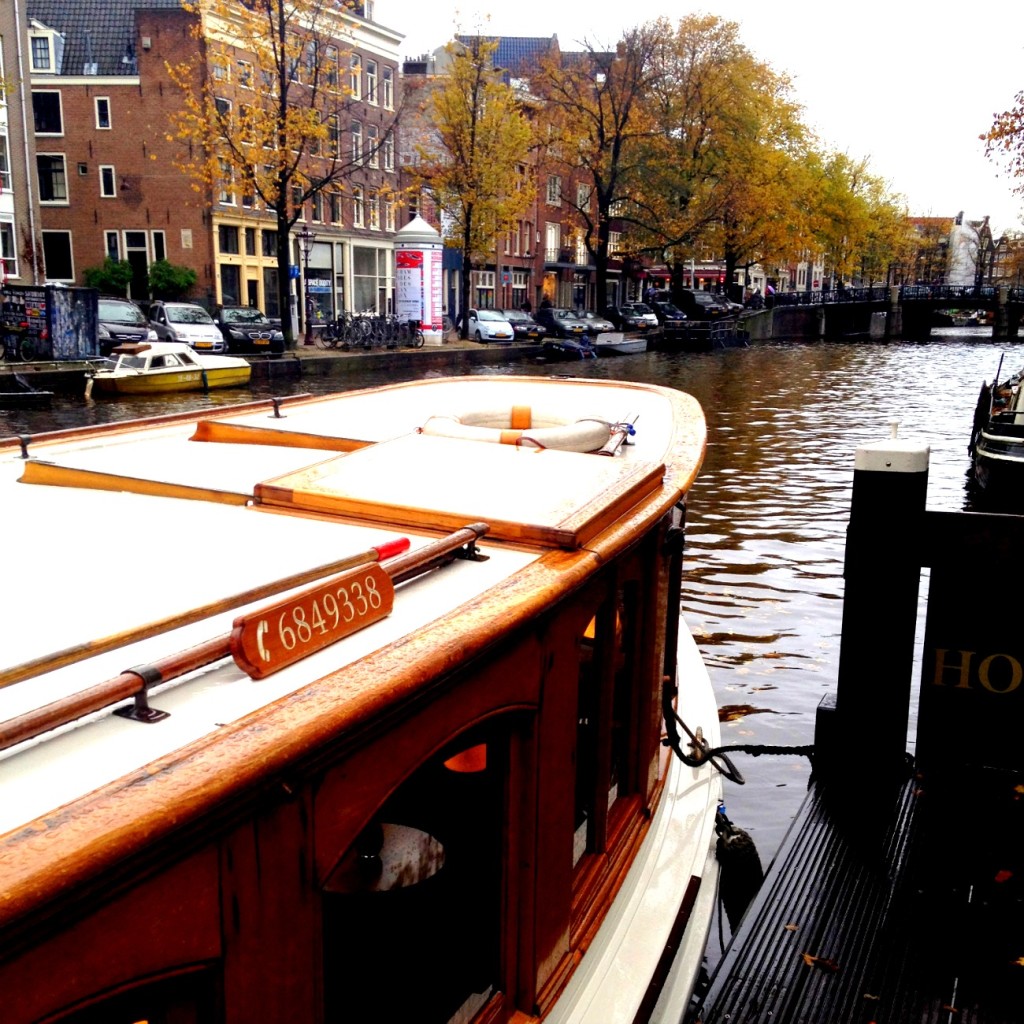 We spent an hour floating in between canals, listening to our guide from Private Boat Tours as we snapped away out the windows.

It was the perfect send-off to one of my new favorite cities in Europe.
Now, I just need to go back when the tulips are in bloom because seriously? This is getting a little ridiculous.
xo!
the romantic
– Thank you to the above companies who helped support Four Play Go on our tour of Amsterdam, and thanks to Ana, Mary Anne and Lola for inviting me as their guest fourth! Keep an eye on their future adventures, and all opinions are, as always, my own.
Save