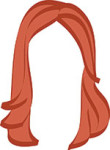 On my first visit to Rome, I didn't get it. I didn't feel the love. Florence & Tuscany, Cinque Terre, Venice: yep, got it. Italian dreams come true. But, Rome? It lacked  character. It lacked panache! It was just Rome.
Ok, stop screaming. After a quick 3-day trip earlier this month, I have changed my stance. Rome, you have invaded and conquered my heart. (Get it? Empire jokes!)
The hubs and I took an impromptu long weekend earlier this month thanks to some cheap airfare, arriving early on a Friday morning. Almost immediately, it was pretty easy to see where we went wrong on our first trip. Because it was our honeymoon, we had been all about luxury! Romance! And as such, we booked a gorgeous room at the Westin Excelsior, where we were promptly upgraded and made to feel like royalty.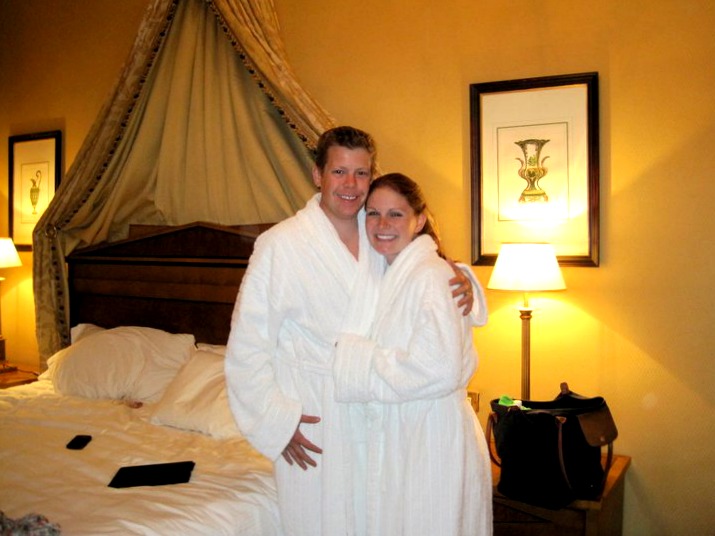 Babies! And how lucky for you that self-timers exist. #Blessed
However, the neighborhood surrounding the Westin is… boring. Other five-star hotels line Via Vittorio Veneto, along with stuffy restaurants and high-end shops. On top of this, the only stuff on our Roman itinerary was all the stuff that's on everyone's Roman itinerary: the Colosseum, which I never know how to spell but always sends me into a shining rendition of "You're the Top," the Vatican, Trevi Fountain… It was a whirlwind tour of nothing I actually care about, and the city I saw felt bland and sterile.
This time, however, we saw Rome. We skipped all the tourist stuff and just ate and ate and ate (and drank and drank and drank.) And you know what? It's gritty! But not 100% gritty, just a little gritty. And that, my friends, is the way to make me love a city. Give me just a little bit of grit, and I'm yours.
(But not too much.) (Looking at you, Marseille.)
So! Now that I have pledged my allegiance to Romulus and Remus (ahem), let's review.
Where to stay // I don't want to slam the Westin, I don't. Gorgeous room, amazing staff. All the Starwood perks! If they could just, you know, pick it up and move it, it would be my #1.
However, this time we took a new approach. You know how we always say that once you book your hotel and flights, everything else is just details? Well, we do. We always say that, so ™. Anyway, post-airfare confirming, the hotel scene was causing my initial excitement to waiver. Nothing looked appealing, and my attention span was fading fast. Finally, the hubs suggested HotelTonight—an app that, starting at 9 AM each day, posts last-minute hotel rooms in your city of choice.
And I cringed.
I KNOW. Isn't not booking a hotel the laziest of all? But I like knowing I have a place to sleep. It keeps everything in perspective. Even if our entire flight goes horribly awry, at least we know we'll have a place to drop our bags and freshen up.
Naturally, after a few comforting tweets from the HotelTonight team assuring me they have great options in Rome (like all of their cities), I succumbed. We boarded our flight with no idea where we were headed upon landing, and I decided to go for it.
LIVE ON THE EDGE. And! if you read carefully, there's a surprise for you in store, too. So don't give up on me!
Night 1: Relais Orso, $160 USD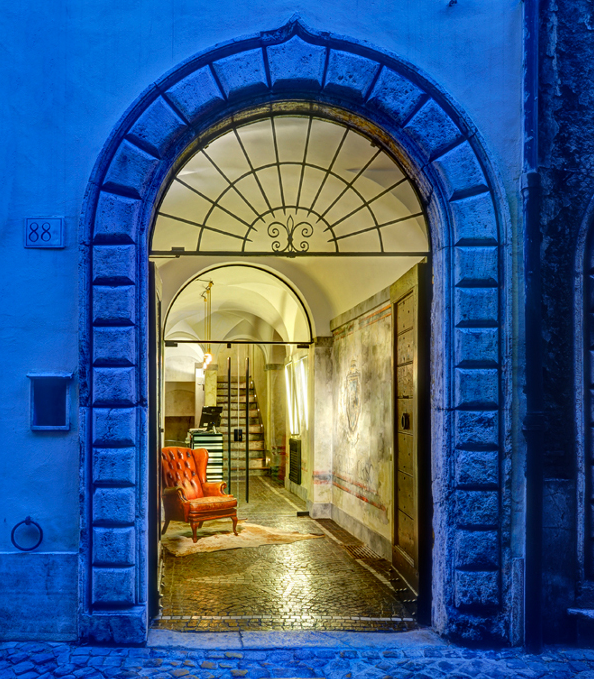 [photo via Relais Orso]
We landed just after 9 AM and I turned on roaming so we could book our hotel (naturally the wifi at the airport was wonky). I scanned the options, the hubs looked up reviews—we were a real dream team. We settled on Relais Orso because of the location right off of Piazza Navona and the "HIP" descriptor tag (we are nothing if not hip!), and headed on our merry way. It took about an hour and a half via public transit, and as soon as we got off the bus, even in the light rain, we could tell: this was the Rome we had missed before.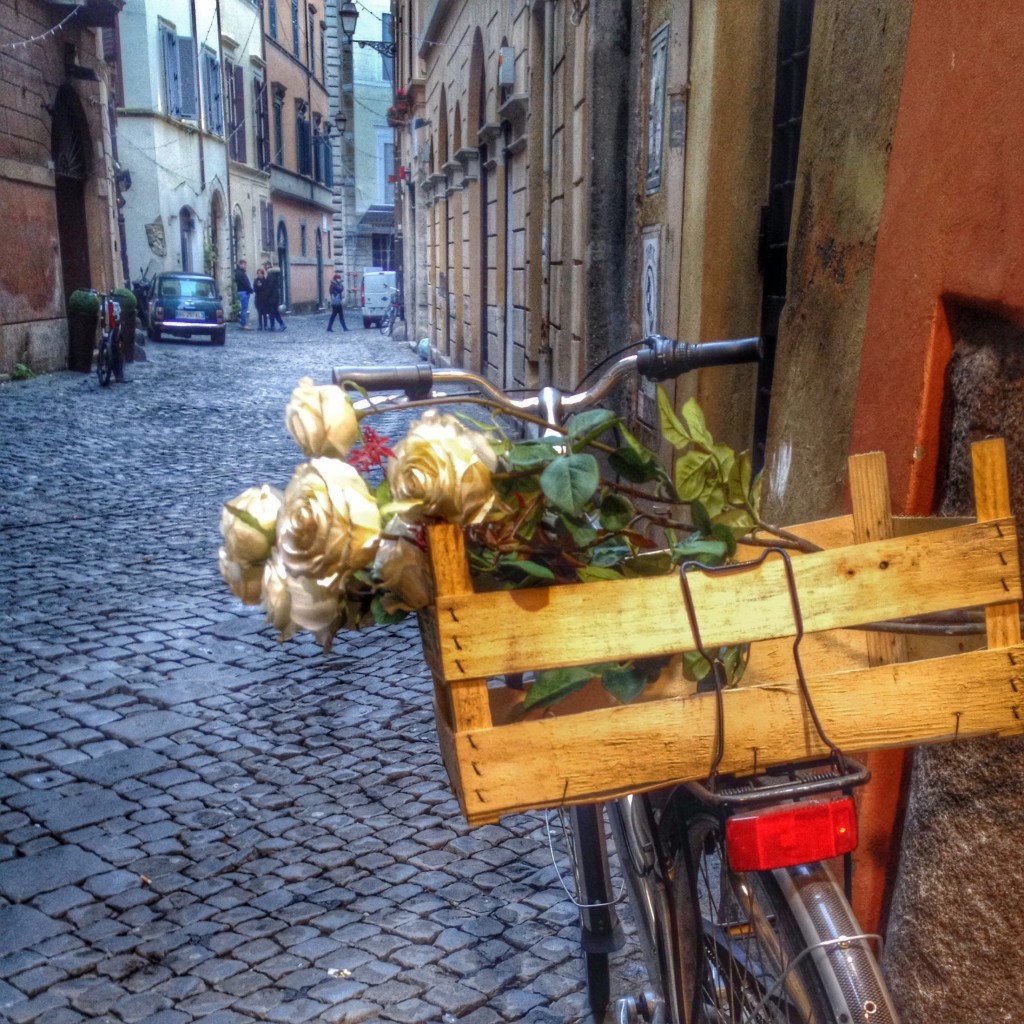 We made our way down tiny cobblestoned streets, and walked into a small and cozy lobby, complete with a beaming concierge. She had early check-in available in the Warhol room, which she deemed her personal favorite because the shower is IN the room. Yes, correct: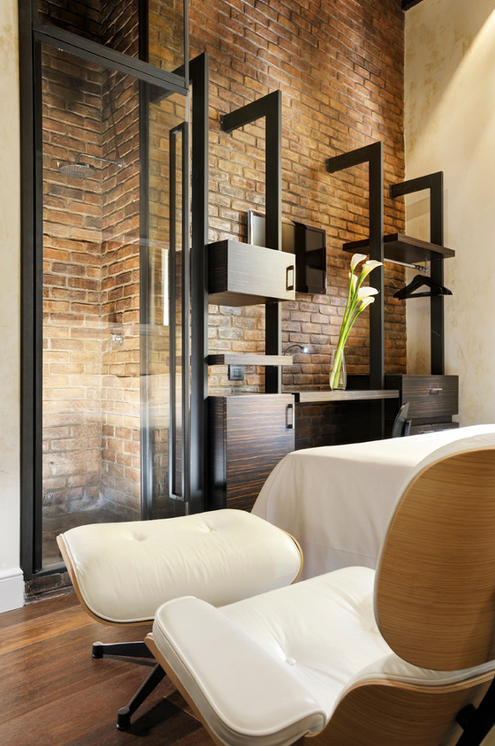 [photo via Relais Orso]
It was weird… as is this angle. I assure you that neither of us sat in that chair while the other showered. Also, not every room has this perk, she just decided we might like it "because you're young." Thanks! …? But everything else about the hotel was lovely, and both breakfast AND wifi were included in the rate!
There is the option to book two nights in a row, but if we were going to go crazy, let's go crazy! We joined a food tour at 8:15 AM on Saturday morning, which meant we had to check out before. We did have it in mind that we might just return to Relais Orso, but when we looked at the app around 11 AM, it wasn't showing availability.
Night 2: Hotel Adriano, $150 USD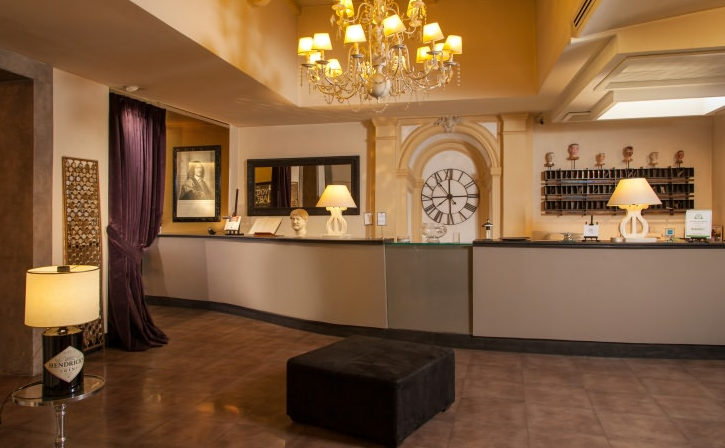 A few other hotels we had been considering dropped off the list on day two, so we didn't want to wait. At noon, we booked a room at Hotel Adriano, which was just around the corner from Relais Orso. HotelTonight includes a map option that shows you all of the hotels in relation to each other, which is exceptionally helpful.
We picked up our stuff and walked around the corner to Hotel Adriano. Equally as cobblestoned, equally as cute, things were looking good.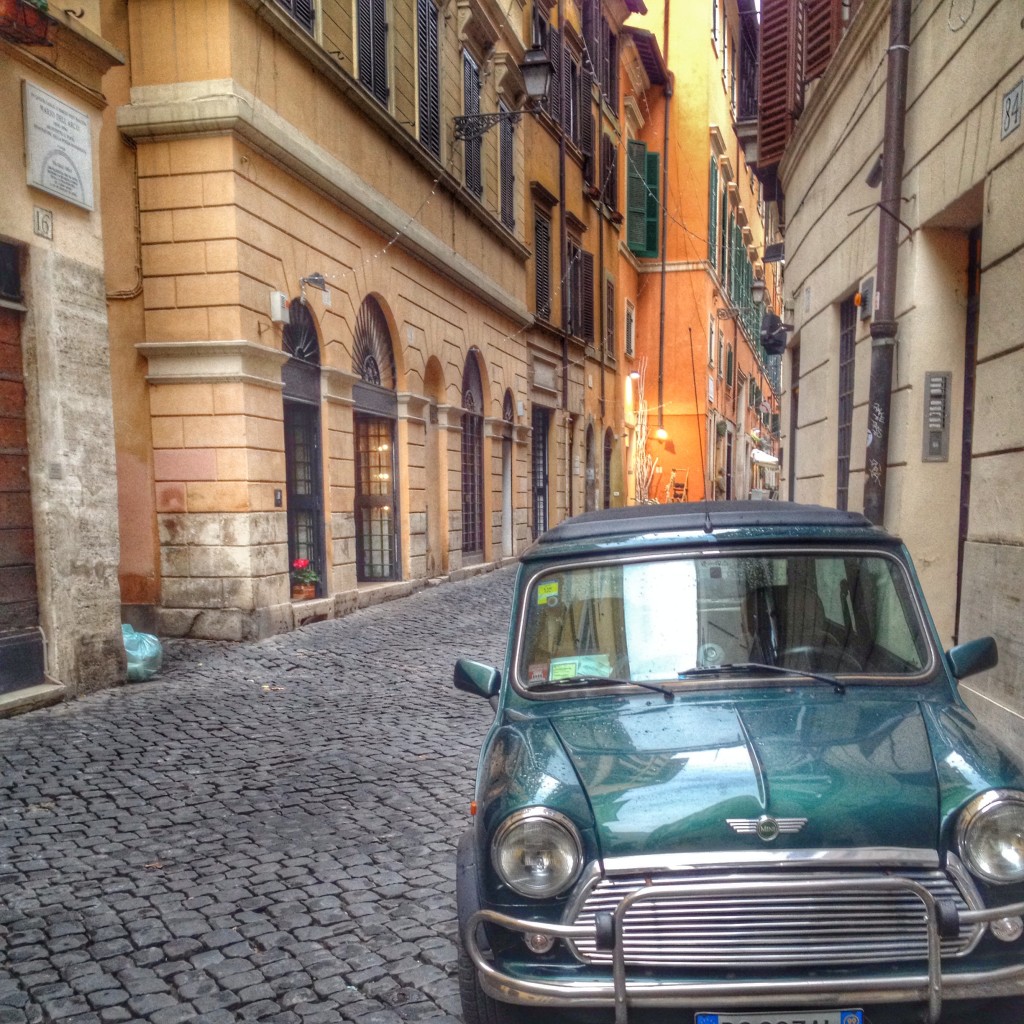 The lobby was more grandiose, and our room itself was much bigger than Relais Orso's, but slightly less charming. Bonus points for a properly placed shower (you know, in the bathroom), and once again, wifi + breakfast was included! Rome, you've got that figured out.
So, I am an official HotelTonight convert. If you're traveling during the off season and want a hotel (as opposed to a hostel or an apartment rental), I literally cannot see a downside. It kept our neighborhood options wide open, introduced us to two great hotels we hadn't previously considered, and allowed us to stay in a new part of Rome that we did not properly explore on our first trip. And it's not just for boutique hotels—there were budget-friendly options for as low as $80 per night, and plenty of luxury rooms available as well.
Do note that I peeked at the app around 2 PM that Saturday and Relais Orso was not only suddenly available, it was about $10 cheaper than we had paid the night before. If you have the patience, you should wait as long as you can bear it—especially if you have a place to store your bags until check-in. I also noticed that the Adriano rate dropped a bit as the day wore on. I'm just very impatient.
Now for the really good news: because we love you, and because HotelTonight loves you, we've joined forces to offer all HT newbies a credit on your next stay! Just follow these easy, breezy steps:
1. Download the app
2. Create an account
3. Enter this personalized promo code: LAZY25
4. You'll see the credits deposited into your HotelTonight account immediately, and you can use them towards your next spontaneous or last-minute getaway.
5. Enjoy!
Where to Eat // This feels like a trick question because you could pretty much eat anywhere and feel complete and total satisfaction, but here's where we loved this time around: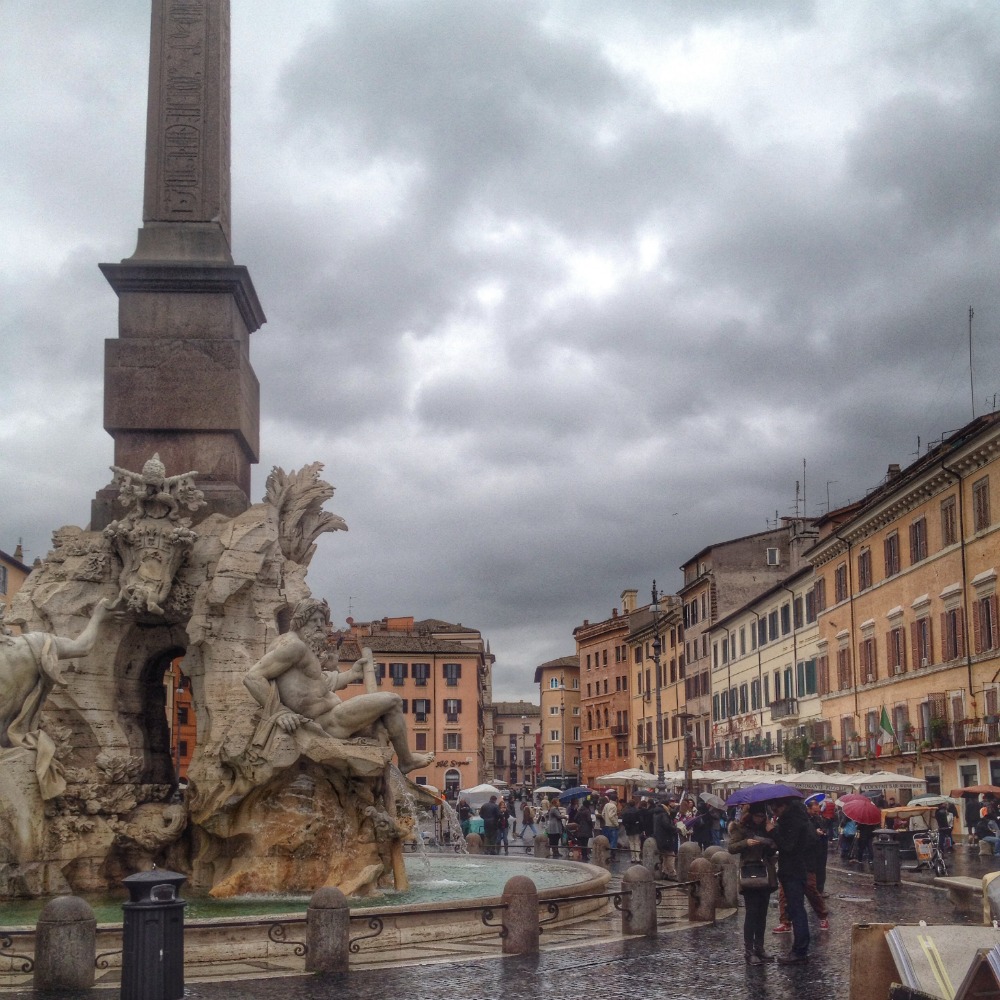 Piccola Cuccagna – Nobody likes this place so do not go here for a full meal. BUT it's really cute and right off of Piazza Navona and after we ordered more wine than we intended (I swear), we asked about dessert options. Our waiter was VERY passionate about the tiramisu, which was freshly made in-house. For being a pretty solid 3 on Yelp, it was some of the best tiramisu I've ever had in. my. life.
Salumeria Roscioli – Jenny of A Taste of Travel left this tip on an Instagram photo. When we realized it was super close to our hotel, we made a reservation for that night. If ever I need to choose a last meal, I want it to be Roscioli's cacio e pepe and their burrata tartufata. The meatballs weren't too bad, either.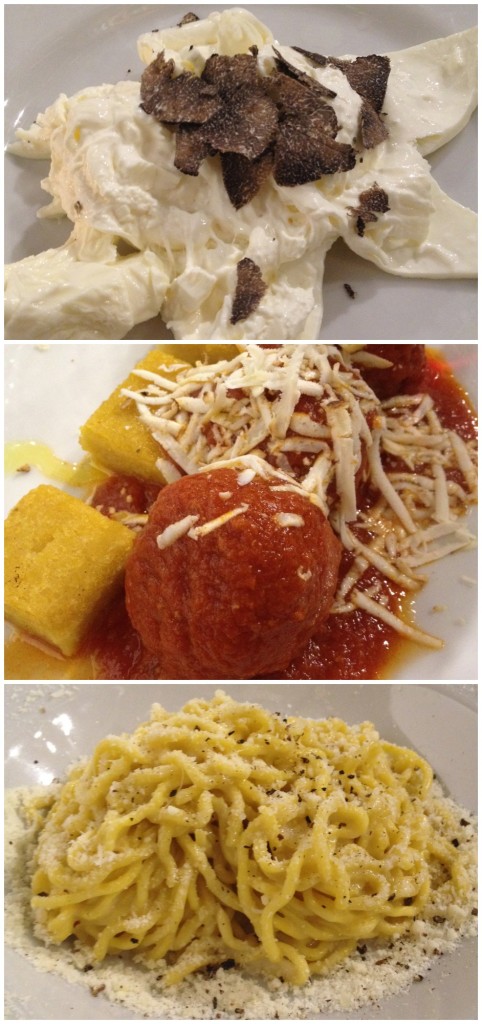 Holy mother of GOD. I once read that the best test of a chef's knowledge is to try his or her most basic dishes. I don't know if I fully agree, but if that is the mark of a true genius, then the chef at Roscioli knows what's up.
Rome Food Tour with Walks of Italy – You know I love a good food tour. More details on this to come (I took so many photos that it requires its own post), but for now I will say: book this one for sure. SO much good food, tons of insight into local must-eats, and the perfect way to spend a Saturday!
Where to Drink // Yeah, remember when I said we came to Rome to eat and eat and eat and drink and drink and drink? I wasn't kidding.
Sant'Eustachio – A friend of ours who used to live in Rome recommended this little cafe, so we went there after our accidental wine binge. I cannot stress enough that it was an ACCIDENT that we ordered a liter of wine. It was less of an accident that we drank it all. Either way, the coffee was delicious, and we weren't surprised to find it included on our Walks of Italy tour! Points for authenticity.

Freni e Frizioni – The same friend also recommended this garage-turned-bar in Trastevere. I had a souped-up version of a Dark & Stormy that I never wanted to end; no idea what the hubs had. Not because it was wild and crazy, but because he's not home right now for me to double check. But he liked it!
Ai Tre Scalini– When our friend casually mentioned he used to live in Rome, I assaulted him for recommendations. Though he didn't name this wine bar, he did advise that we explore Monti. Walking here gave us an excuse to see the Colosseum (you're the Louvre museum!), which appeased the hubs because he likes a solid reminder that he's somewhere iconic. We picked this place on a whim and it was perfect.
La Botticella – We did a quick Yelp search while near our second hotel, and this little dive was the closest with the best reviews. We sidled up to the bar, looked up… and saw that the walls were covered with pennants from Pennsylvania colleges. Pittsburgh, Temple, Lehigh, Slippery Rock… it was so confusing. We asked the owner, Giovanni, just why Pennsylvania (of all states) had infiltrated this little bar in Rome? "I was born in Rome, grew up in Canada, and I'm a Steelers fan." Then we watched him and his staff dance to Italian disco music from the 70s, so why wouldn't you want to go here?
I have all of the above to thank for setting me straight re: Rome—and for convincing us that Italy is where we need to spend our summer this year. But more on that later.
xo!
the romantic
– Thanks to HotelTonight for giving us our own little starter credit as HT newbies. All opinions are, as always, my own.
Save