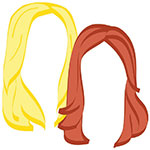 It's not even a tropical heat wave–it's a city heat wave, which, in case you're wondering, is the worst kind of heat wave. We love when friends and families come see us in our respective places, but we'll be the first to admit: June-August in NYC and DC is not the ideal time to visit. Each city is sweltering, public transit is full of sweaty, stinky people, and tourist numbers are way up, all agitated and confused by the situation.
Though we like to focus our summers on beach vacations vs. city exploration, we're no strangers to weather discomfort disrupting our plans.
Lucky for you, we also know how to cope.
Be Prepared.
Like packing a trendy scarf for each day you're in Paris and wine for a picnic, you need to take a look at what the weather is going to be like and go in with the proper and necessary supplies. Going to Ireland? Pack an umbrella, a rain jacket, and a cute pair of wellies. We can all take advantage of how stylish rain boots are these days–the romantic stomps puddles in her black Hunters and the wino pledges her allegiance to Tory Burch, always.
Bonus? If in Ireland you decide to go horseback riding, you'll have your own stylish pair of boots to sport, rather than being forced to wear their back-up options, which may be unfortunate for a variety of reasons.
Pre-ride with Dingle Horseriding and still so stylish, no?
Play indoors.
We know, we know–we prefer the outdoors too. But a weather catastrophe, like pouring rain or sweltering heat, doesn't have to be…well, a catastrophe. Keep a few indoor plans–like museum hopping or indoor tours–in your back pocket for days like these. If all else fails, run to the nearest pub/cafe/covered awning and make the most of your situation. AKA: drink.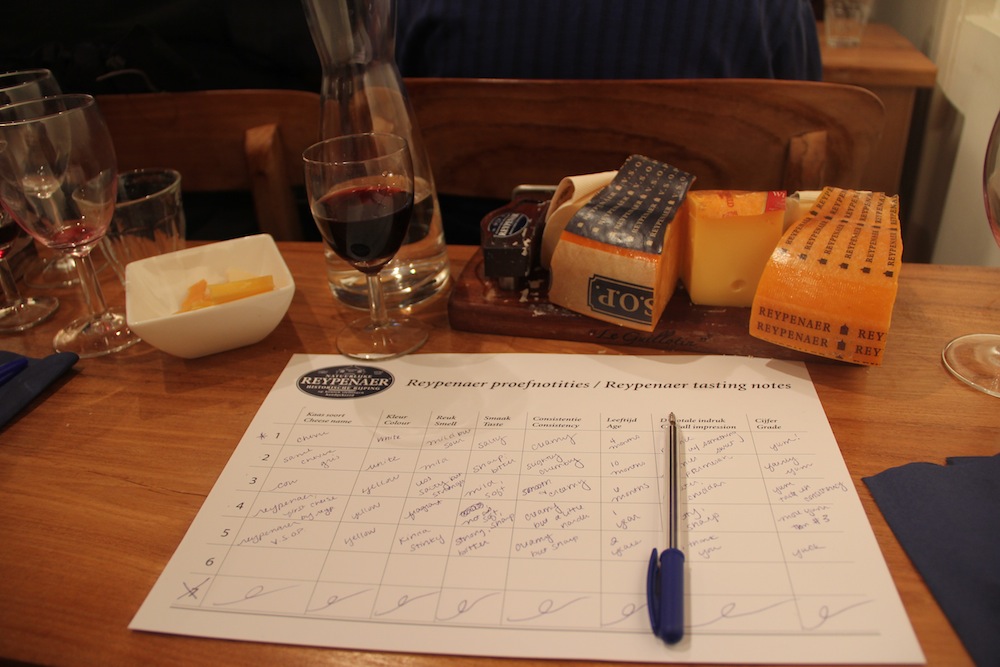 Acceptable indoor activity in Amsterdam? Cheese (and wine) tasting at Reypenaer.
Embrace it.
In August 2011, New York City braced itself to be ravaged by Hurricane Irene. Instead of fleeing the city, we stocked up on junk food, beer, and pajamas and locked ourselves inside for three days with friends. Making the most out of crappy weather is easy when you're with friends. Or the random people you met in your hostel bar.
We don't have a picture from said Irene weekend because we were drunk and in our pjs for 72 hours straight. Which leads us to…
Accept that extreme weather conditions will make you look ridiculous.
This is difficult, we know. But honestly, you can pull on your cute rain boots and button up your trenchcoat, and you will still look like a windblown nutjob in a matter of seconds of opening that door. Oh, it's sweltering hot? Cute sundress, why is your face so shiny? These are just the facts of life and it's better for you to accept it now than try and fight with style while traveling. The one slight exemption is that pretty much everyone looks adorable in the snow… but no one looks cute once they return indoors. Accept. It.
We've all been there. (Credit: Friends – The One In Barbados)
P.S. We'll respect you more if you get the above reference.
Free your inner lazy traveler.
Among the many perks of not planning every single second of your vacation is one very important point: you can't be let down if plans change. Be it a fellow traveler or an act of god, if you don't leave yourself some wiggle room, you'll just find yourself frustrated when something gets bumped from your schedule. Take it in stride, accept that there's nothing you can do, and move onto plan B.
xo!
the romantic & the wino