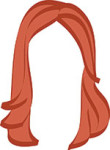 Want to know a secret? The hubs and I already have our travel plans planned out for almost every weekend of our summer. We're those people. The biggest plan of all? Moving our annual 10-day trip from October up to July/August.
Everyone agrees that traveling in the off-season will save you money and you'll hit less crowds. Unfortunately–and maybe this is a sign of growing up?–a summer trip made more sense for our work schedules. The fall is an insanely busy time for us, and we thought a mid-summer getaway would make the dreaded segue back into work a little less daunting upon return.
As you may recall, we had our hearts set on one thing: a first-time trip to South America. Most specifically, we were dreaming of Machu Picchu and the Galapagos. The logistics changed a few times, but when we sat down three weeks ago to book airfare we were shocked. Shocked and appalled, I say! Just to fly in and out of Lima, it was over $1,000 per person–and even more if we wanted to make it a multi-city trip, adding in Quito or Santiago.
Over $2,000 just to get us there? What now? Time to brainstorm!
Croatia & Montengro
I'm pretty obsessed with visiting both of these countries, and we were really pushing for something less city-focused than past trips. We thought renting a car and driving through little Eastern European towns would be the perfect way to spend our time, and hello? Look at this view:
Montenegro
Alaska
Nature? Check. Relaxing? Check. Adding to the embarassingly small list of US states I've visited? Check. I liked the idea of a cruise, though hubs wasn't sold. Either way, we thought this would be an interesting change of pace.
Alaska
Road Trip Up the West Coast
When we toyed with adding Santiago to our South American itinerary, the main draw was the thought of wine tasting around the region. Since that was nixed, why not make it home grown with a few days in Napa? Hubs has family in San Diego, and we thought driving up the Pacific Coast Highway to Vancouver would be pretty amazing, no?
Iceland & Scandinavia
We were all over the place with this plan, but it was always a mix of driving around the countryside of some Nordic country. B & K had already sold us on Iceland after their layover there last year, and we thought our pale skin would fit in just perfectly with the Nords! (I mean it, we're REALLY pale).
Iceland
When it came down to it, if the airfare prices weren't deterring us, we realized we weren't particularly inspired by any of these options. Sooo… we decided to carry on with the Latin flavor we're sure to pick up in Mexico and officially decided on…
*drumroll please*
Costa Rica and Panama!
Thanks to August falling smack dab in the middle of the Central American rainy season, airfare is completely reasonable, and though we went back and forth over how debilitating rainy season actually could be, from what we're reading it's an amazing time to go. The rainforest is completely green, and the rain itself only hits for a few hours in the afternoon. Chellooo, perfect time to duck inside for a nap… or a drink! We're still working out details, but for now, we're thinking we'll divvy up our time between Panama City, Bocas del Toro, and central Costa Rica, possibly with a few days in the Pacific Northwest (though we're 100% open to recommendations).
Now I just have to convince the hubs how serious I am when I say I refuse to take a 15 hour bus from Panama City to San Jose…
 xo!
the romantic
Save