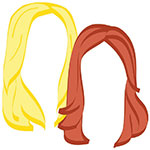 Over the past week, we've asked our Twitter followers to submit their best bets on where we're headed in 2013 using the hashtag #LTGoes. From Iceland to Miami, Vancouver to Paris, we've had some pretty good travel inspiration thrown our way. Unfortunately, we had already made our decision, because as expected, we returned from Switzerland and Ireland and needed something PRONTO to quiet the little voices in our heads asking us "what's next what's next what's next?!?!?"
Unsurprisingly, we brainstormed possible itineraries for weeks… and maybe let ourselves get a little carried away. We do, after all, have things like budgets and vacation days to deal with. Snooze. But before we get to the good stuff (aka where we're headed in June 2013), let's review a few of our dream options.
Operation: Explore the UK
It's safe to say that we've seen Ireland. Though the wino is more well-versed in the motherland than the romantic, we've both been to the Emerald Isle more times than we've visited most other countries, and we've loved every second of it. However, we're not particularly acquainted with her neighbors. Sure, we've been to London a few times, but Scotland? Wales? Nada. We toyed with two weeks of country hopping, possibly even with a flight down to the Channel Islands for a day or two. We already know we love driving on the wrong side of the road, so we could easily rent a car, spend some time in the countryside, fly to Guernsey to re-live every scene from "The Guernsey Literary and Potato Peel Pie Society," and cap our trip off with a few final days in London (and perhaps more afternoon tea, since we're now pros).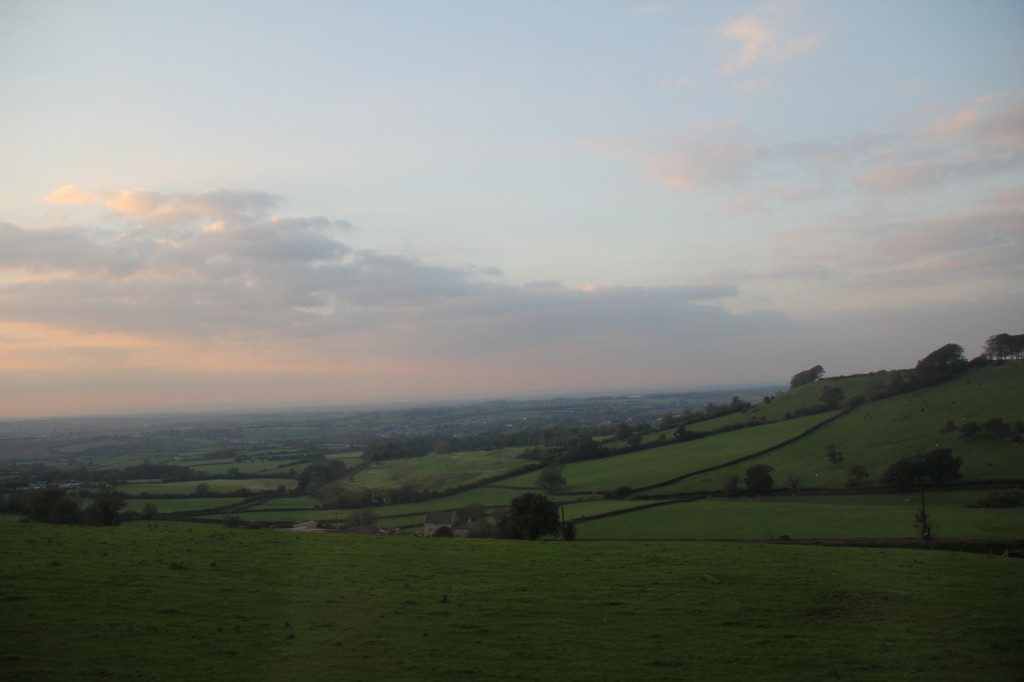 A glimpse of the English countryside during the romantic's brief visit to Bath & Stonehenge
African Safari for Two, Please
Africa has long topped both of our lists–particularly South Africa–and we blame Erin from The World Wanderer for its recent reemergence on our bucket lists.  Could 2013 be the year we finally make it to Capetown for two weeks of safaris and wine tastings? Maybe. We don't want to rule anything out, but unfortunately, this post isn't announcing an upcoming trip to the magical land of lions and tigers and … well, probably not bears, really, but elephants for sure.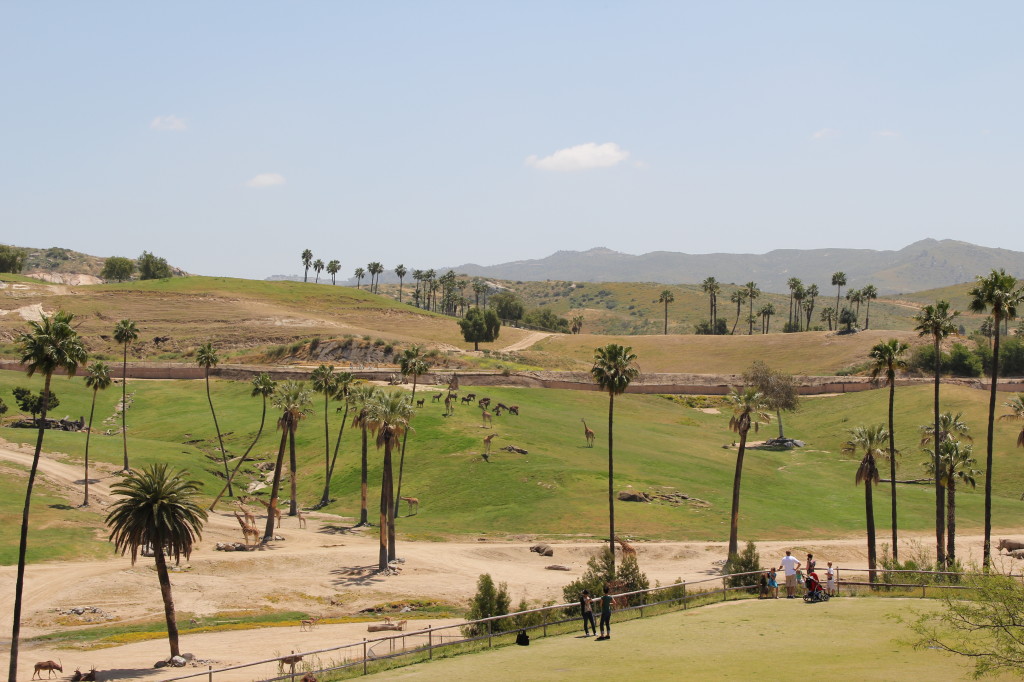 The San Diego Zoo is the closest either one of us has gotten to an African Safari… seriously.
Wine Country, natch.
We've racked up a pretty impressive amount of stamps in our passports, but embarrassingly enough, we haven't seen much of the good ole US-of-A. Terrible, we know. Maybe 2013 will be the year we vow to see more of the continental US, and where better to start than California wine country? Perhaps a stop in San Francisco, maybe head up the coast to Oregon and Washington? The possibilities are endless, as long as there's wine along the way.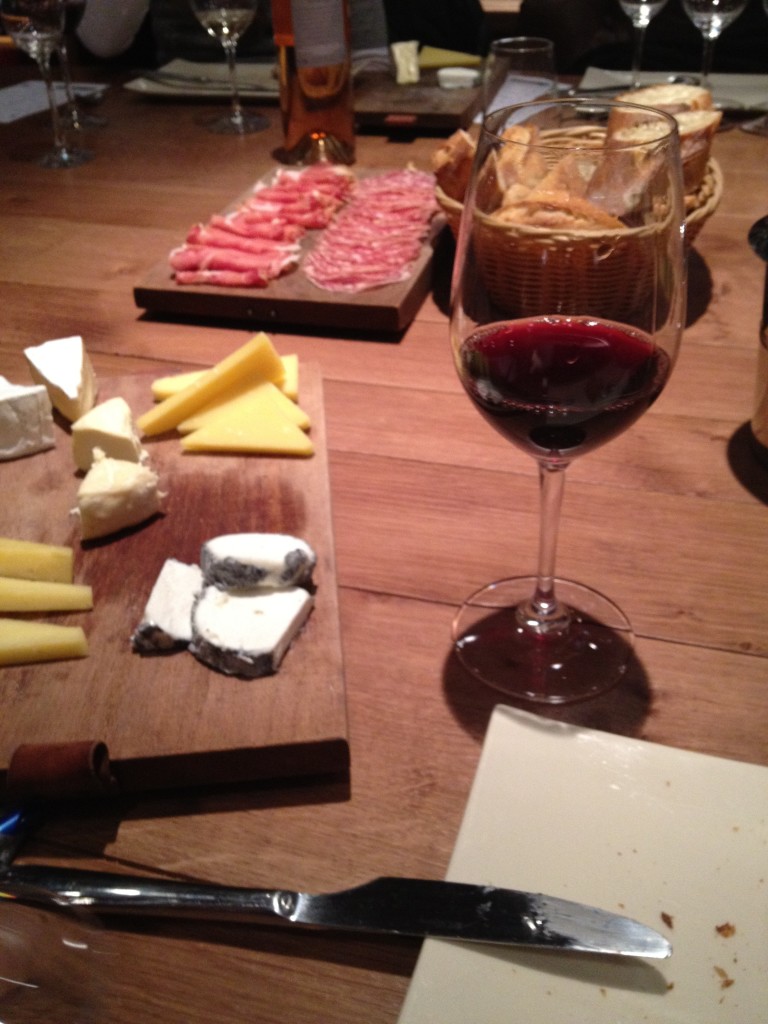 We could probably be ok with this and only this for two straight weeks.
Ole!
When it comes to European vacations, we tend to go for the old faves–Paris, London, Italia. Two places we've both missed along the way: Spain and Portugal. The wino visited Barcelona for a long weekend but spent more time sipping sangria than really getting a chance to see the city. We realize Spain, Portugal, and the surrounding region is missing from our repertoire, and perhaps this will be the year we remedy that. Thanks to Ana over at Mrs. O Around the World, we're dying to see Lisbon and Porto, and big plates full of paella in a small Spanish town is sounding muy bueno.
Unfortunately, none of the above are the confirmed destination of choice for 2013. But don't feel sorry for us! Without further ado, we are taking this show on the road and paying a visit to…
Austria & Czech Republic!
As you may recall, we were named runners up for this year's Go with Oh contest. As planned, we are going to use Vienna as our home base to explore the Austrian countryside (and get to know Vienna, too, of course). From Vienna, we'll head to Prague for a few nights at the end of our trip, and who knows what other countries will make an appearance during our trip? We'll clearly need all of your tips, so start brainstorming now and stay tuned for more details as we plan!
And, obviously, don't assume this is our only thing planned for 2013. You should know us better than that by now.
xo!
the romantic & the wino