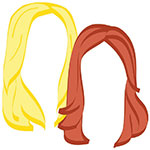 After a full day of exploring the coast, our Hands Up Holidays tour guide, Janise, dropped us on Cape Town's Victoria & Albert Waterfront, where we would spend the next two days of our #LTSouthAfrica adventure. Having just been scared away by the touristy crowds and noisy attractions of Fisherman's Wharf in San Francisco a few weeks earlier, we were wary of staying so close to the V&A. But after 36 hours and two amazingly delicious dinners, we have to say, we're fans.
Where to sleep // If you remember our original itinerary, we were scheduled to have two nights at the gorgeous Tinstwalo Atlantic, not on the Waterfront. Sadly, just before our trip, the hotel was ruined by the tragic Cape Fire. They're now working to re-build, and because we've only ever heard amazing things about the hotel and their staff, definitely keep them in mind if you're planning your own trip for the future. We know it's on our list for next time.
This time, however, we would head somewhere a little more central. With only five guest rooms, each with a view of the harbor and the promise of butler-service, we knew we'd be in good hands at the Dock House Boutique Hotel. From the moment we arrived, our every need was looked after.
When our bags were taken out of hands by the porters, they were replaced with personal bottles of sparkling wine and handwritten notes to welcome us. When we were shown to a guest room that wasn't quite suited to share with a friend (though perfectly adorable for a couple!), the staff promptly made sure we were issued another room, and ensured we were comfortable while we waited for it to be prepared (see: pool-side cocktails).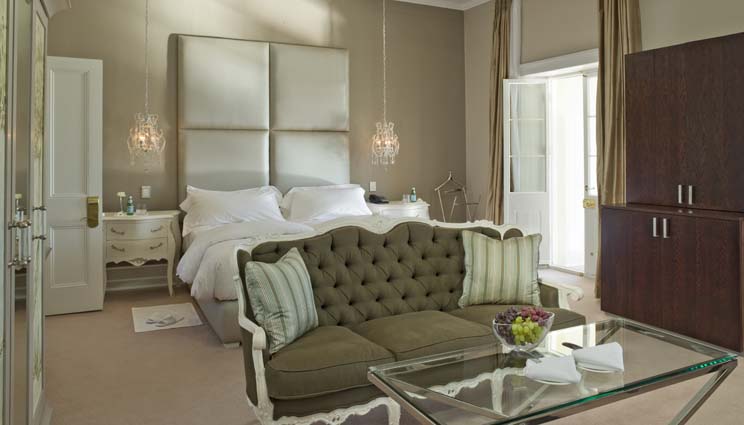 Our charming room for the next two nights
[photo via the dock house]
We knew the Dock House was conveniently located near the Waterfront, but we didn't quite realize just how close it was until we checked into our room and opened our balcony doors, welcoming in an explosion of music and noise from the crowds. We panicked. Was it going to be this loud the entire night? Would the nearby restaurants be flooded with tourists and serving over-priced menus? As we got ready for our evening shoot with Flytographer, we debated over whether this was the right neighborhood to begin our time in Cape Town.
Don't fret! It only took us one quick walk around V&A to realize it's far less gimmicky than we first thought. We started at the V&A Market on the Wharf, just outside our hotel, and wandered along the water, stopping for photos along the way. By the time we sat down for dinner on the far side of the harbor, we were kind of digging the entire scene.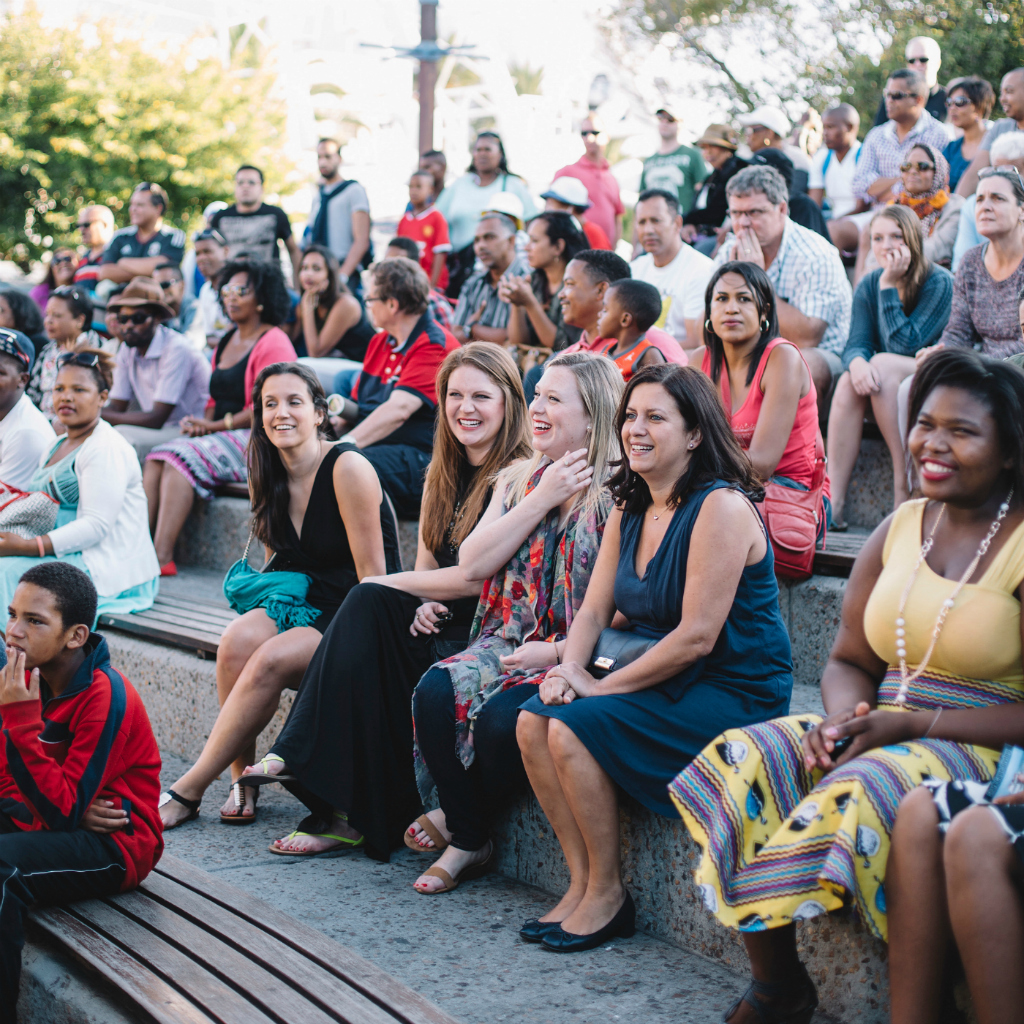 See? So happy in the hustle & the bustle
[photo via flytographer]
At the end of the night, we walked the brief five-minute stroll from the Waterfront up the hill to the Dock House, which showed no signs of the earlier noise and commotion. When we got to our room, a cheese plate was waiting for us alongside a bottle of red wine and two bed-side mini cupcakes. You win, Dock House.
Where to eat // Mrs. O led the charge in selecting our Cape Town meal spots as she had a few items on her list of "must returns." Though Hands Up had arranged a sushi dinner somewhere else in town for us, we weren't feeling it — honestly, by our second night, we wanted to relax as much as possible. We were inching toward exhausting!
So, on night one in Cape Town, after another long day of driving and sightseeing, we were more than happy to walk five minutes from our hotel and collapse into chairs at Baia. This massive seafood restaurant overlooks the harbor, and we noshed away on prawns, langoustines, Mozambiquan curry annnnd we're blanking on what else because there was a lot of it and it was all delicious. After, not quite ready to call it a night, we cozied up at Sevruga, a wine bar in between our restaurant choice and our hotel.
Sometimes a shoddy cell phone pic in a wine bar is just necessary.
We loved our night at Sevruga so much that on the way out, we made a reservation to return for a meal the next night. That's exactly where we capped off our little spin around Cape Town, before flying off to Kruger very, very early the following morning.
There are plenty of meal options around Cape Town, but if you stay by the Waterfront, you have to go for the seafood — we demand it, and the people of South Africa demand it, too. It's fresh and delicious, and we're officially obsessed.
Where to shop // When we made our way around the V&A with Ronél, our Flytographer, she took us on a quick tour through the V&A Market on the Wharf, a massive food market filled with local eateries, spices and other goodies. We love a good market tour, and it would have been fun to spend more time poking around in here, taste-testing a few things from the stalls. It wasn't in the cards for this trip, but this is a good stop if you're looking for some treats to take home.
The things that excite us most should surprise no one.
[photo via flytographer]
On another suggestion Ronél, we popped into the Cape Craft & Design Institute, and we were instantly in love. Filled with work from local artisans, each boutique was more adorable than the next, and it's the perfect place to stock up on souvenirs and gifts for your loved ones back home. Unfortunately, our bags were quickly filling up with wine, so we didn't end up getting much in Cape Town, but it was a valuable lesson: leave lots of room in your suitcase, because the shopping here is tops.
Though this was the wino's only time in Cape Town, the romantic had a few more days at the end of the week. Stay tuned for more suggestions not on the Waterfront (ok, fine and a few that still are — it's a cool area!) next week.
xo!
the romantic & the wino
– Our stay at the V&A Waterfront was part of a partnership with Hands Up Holidays. All opinions are, as always, our own.