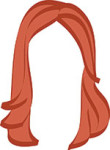 To add to our travel-themed gifts this Christmas, Santa-in-law had a little something up his (/her) sleeve.
Hidden in hubs's stocking was this:
As soon as he opened it up, we started looking through the little cards–and though I thought we'd have an impressive amount ticked off our little travel bucket list, I was surprised to see that we came in well under ten! Here's what we did have…
Check!
Check! (But don't tell the pope about this picture I snuck, deal? You can tell Jesus, I feel like he probably won't be too worked up about it):
Et le check aussi:
Want to know a slightly embarrassing secret? I've lived in New York for over seven years and have never done this:
So that is officially going on our 2012 bucket list. Know what else is on our 2012 travel bucket list?
Tentatively planned for late July/early August! I'm sure I'll hit you all up for advice on this in the coming months, but can anyone tell me now… how impossible is it to try and do Peru and the Galapagos in 10 days? We'll come back to this.
ANYWAY. Though some of the cards don't appeal to me (Venice via the Orient Express, for one–I was just fine with flying in), it's a cute little source of unexpected travel inspiration.
Now seriously: tell me all you know about Peru and the Galapagos.
xo!
the romantic