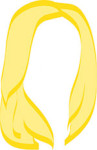 I'm not the Romantic – this much we know is true. I don't have a husband and my life is less candlelight and roses and more pubs and parties. But along the way, I have found a love that is true and deep and very real. My travels have taken me all over the world, and you, red wine, have been there for me through it all.
I guess I can say I really fell in love during my semester abroad in Paris. How could I not? Long lunches at Parisian cafes, picnics in Jardin de Luxembourg, nights out with the girls in Bastille, dinner along the Seine… you transformed me from a college beer-pong enthusiast to a well-travelled jetsetter. Upon my return from France, we were inseparable.
That's not to say we haven't been through some rough patches. Like the year I spent in Ireland, when you made yourself VERY hard to find. (Were you holding it against me for that summer after sophomore year when I exclusively bought boxed white wine?!) At times, my love for you has made me sick to my stomach – literally. Remember the time I had to skip seeing the Spanish Steps in Rome because of you?  Sorry again, Gram.
But despite our bad times, I always come back to you. Can you believe the places we've seen together? The French countryside, the canals of Venice, the Austrian Alps, a nightclub in the Dominican Republic (that time was weird.)
You're always there for me when times get tough: when I've had a hard day at work; when I'm missing my boyfriend; when it's raining; when it's not raining; when Ben got kicked off "The Bachelorette."
What else can I say, red wine? You're a real gem. And I love ya.
Here's to a very long and happy life together,
the wino