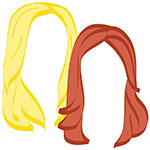 We are two best friends who have mastered the art of exploring a new city. We're professional bar hoppers, pub crawlers, and food testers, and you'll never see us zipping around, checking things off a list of "must-sees."
Together, we've stayed in a château in the middle of the French countryside with only a Dutch film crew and a pack of German Shepherds with us on the premises. We've driven across Ireland without a valid license, toured Switzerland by train, downed pint after pint in the Irish countryside, gotten locked in an Austrian dungeon in the middle of the night, and we regularly assure ourselves that savings accounts only exist to get us from one trip to the next.
Whether we're traveling together or apart, we're sharing every detail along the way. Maybe we haven't seen the Spanish Steps due to the world's worst hangover, but we think we've got traveling the globe down to a science.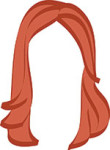 Ashley "the romantic" Chalmers // While her very first trip abroad with her family may be the most memorable—who can forget a Beatles' tour of London & Liverpool?—she didn't realize her passion for traveling until her boyfriend-now-husband took her on a whirlwind tour of Greece… and proposed in Santorini! They've learned a lot since their first trip together, and in March 2013, the pair decided to abandon life in New York City to tackle their very first long-term trip: a five month RTW adventure. After spending one year in the French countryside drinking all the wine and eating all the cheese, the two have officially settled down in London for the foreseeable future.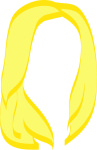 Carolyn "the wino" Wilson // After two sojourns abroad, first an undergraduate student and then as a very sorry excuse for a graduate student, she's learned how to make the most out traveling on a tight budget and a short attention span. She can tell you when and where it's NOT appropriate to get a little tipsy (on the steps of the Notre Dame with your mother) and where it's perfectly acceptable to throw back a pint or two (anywhere on the Emerald Isle). She currently lives in Philadelphia with her husband, where they try their very best to balance "real-world" jobs with an incessant case of wanderlust.