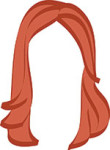 As accidental as our poor planning for this trip was, hubs and I had psyched ourselves up for a laid back 10 days of city exploration… but somehow, still ended up being pretty busy during our two days in Amsterdam. Despite this and the rain/wind/hail situation happening when we arrived, we fell in love with the city almost immediately, and came away with more things that we'd recommend you plan to do than avoid while in Amsterdam.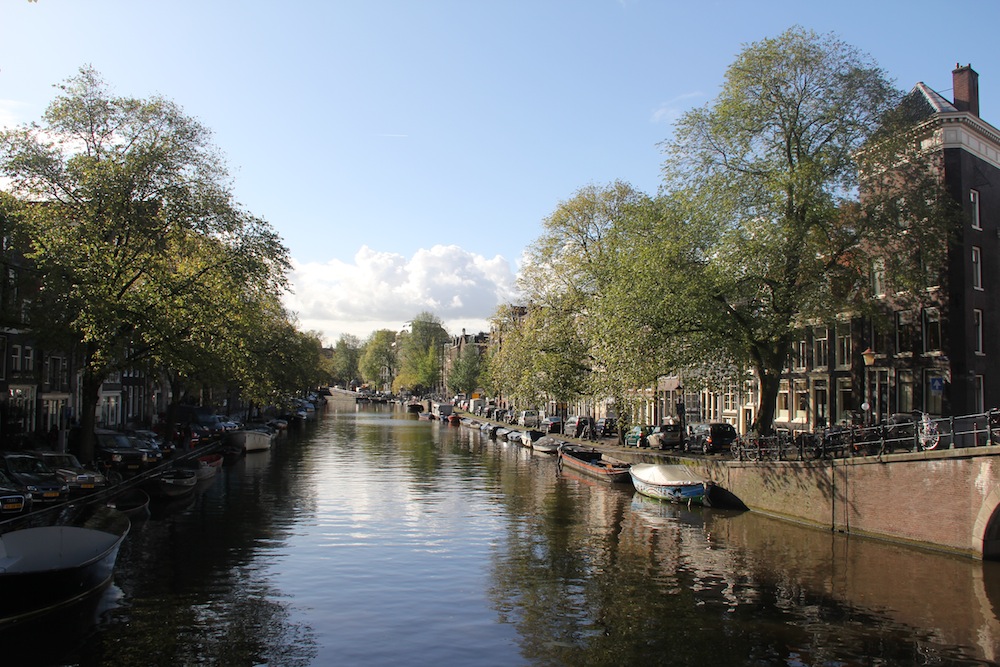 HITS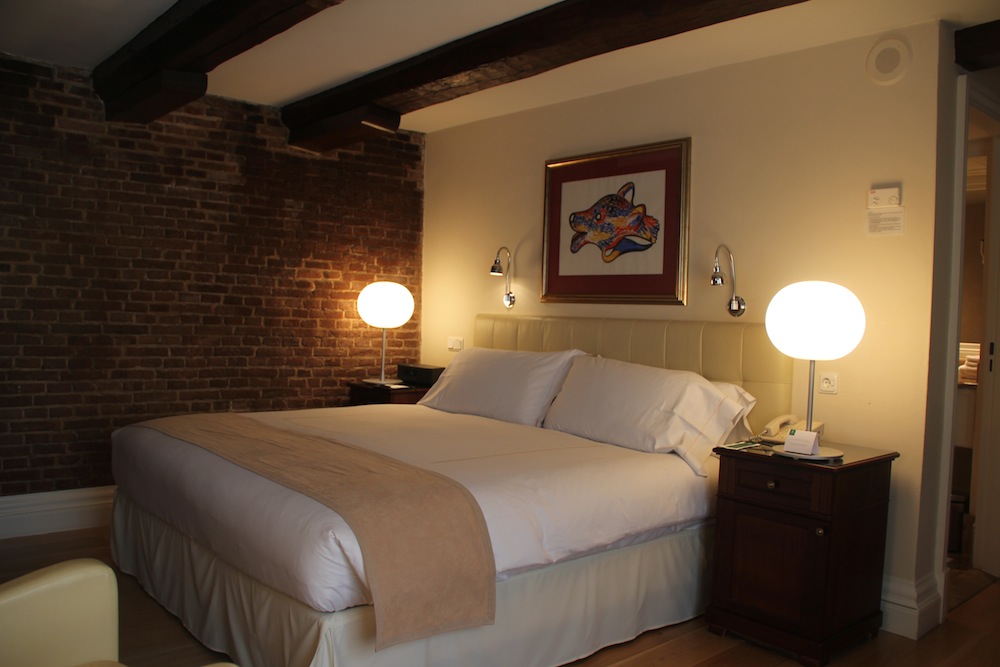 Situated right along a canal and next to the Nine Streets, the surrounding neighborhood is everything you picture Amsterdam to be (you know, as long as you're not picturing drugged up prostitutes everywhere, WHICH as it turns out, is more people's impression of Amsterdam than you'd think).  Even better than the location was the decor itself. Exposed brick, classic Dutch-style wooden beams, and the comfiest bed in the world? I'm actually surprised the hubs was able to convince me to go out and see the city.
The Van Gogh Museum
We're not your traditional museum visitors… the hubs is famous for walking into each gallery, spinning in a circle, nodding, and moving onto the next. Not to say that he was much different here, but on a Friday night, they had a DJ, everyone seemed to be under 30, and there was a bar on the first floor with overly attractive people lounging around sipping wine. Oh, and one very stoned tour group that thought every piece was amazing. Even if you're not there on a Friday, the museum does a great job of telling Van Gogh's story through both captions on the wall and his paintings, as well as intermixing paintings from other artists that inspired him (including his inspiration for "The Potato Eaters," which was interesting to see side by side).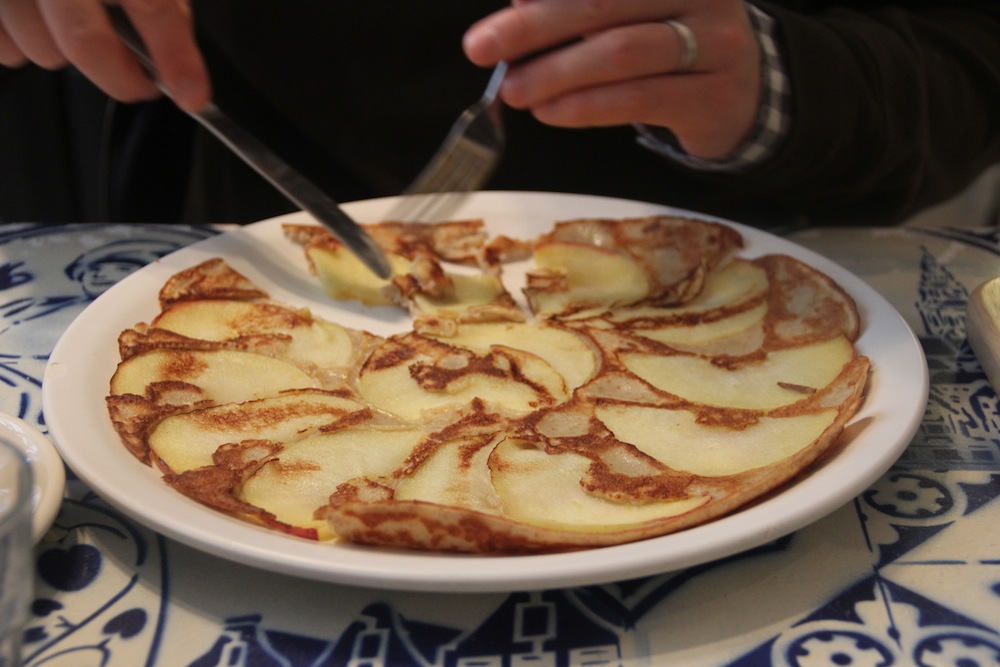 Unless a restaurant is recommended to us, I have an important (and apparently annoying) rule about choosing a restaurant while walking around: if it's during a traditional meal-eating time, there should be a fair amount of people inside. Lucky for hubs, we stumbled across Pancakes and it was packed–with locals! (That's rule #2 for choosing a restaurant but I'm less strict about that one). It was tiny and adorable, and I'll let the picture speak for what the food was like.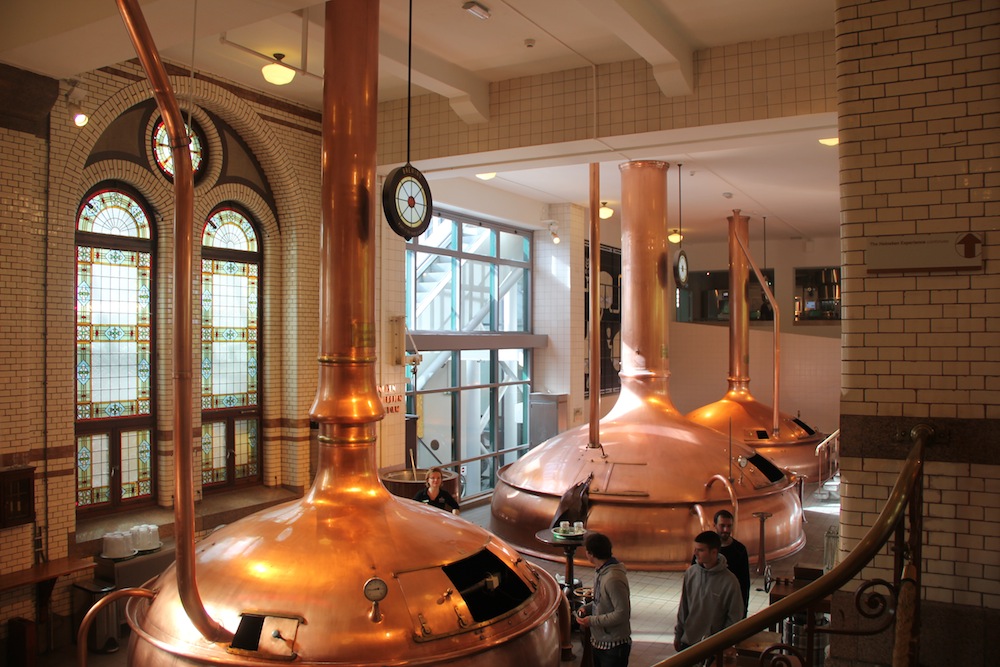 This was an obvious requirement on our trip, and it ended up being a lot more fun than I expected. Of course it was touristy, but sometimes I forget that that's not always a bad thing. After the tour and tasting, you walk through a lot of interactive displays that we thought were hilarious, and end up at a bar where you exchange two little tokens for two free pints of Heineken. Worth it.
Other recommendations:
Balthazar's Keuken – Holy Crap. It's not even worth putting into words. They have a 3 course menu that changes weekly, and all they ask when you sit down is "meat or fish." Amaze.
Anne Frank Museum – Seriously make time for this. It's really depressing and easy to convince yourself to skip it, but it's so incredibly moving and well-done.
Lust – Cute restaurant in the Nine Streets where we stopped for a late lunch and a beer. Both yum and with a nice, laid back atmosphere
Cafe de Prins – This was the only traditional bruin/brown cafe that we went to, but it was perfect. Low, wood-beamed ceilings, large oak bar, and pro-day drinking.
The Bulldog Company – If you're like us and this isn't your regular thing, this was the perfect place to go.
MISSES
Rijksmuseum
This was super disappointing because the Rijksmuseum was actually something we had researched and were excited about. Unfortunately, it's under serious renovation and the character of the museum was definitely compromised because of this. So I guess it's not a MISS, but while it's under renovation, I would plan to skip it for something else if you're tight on time.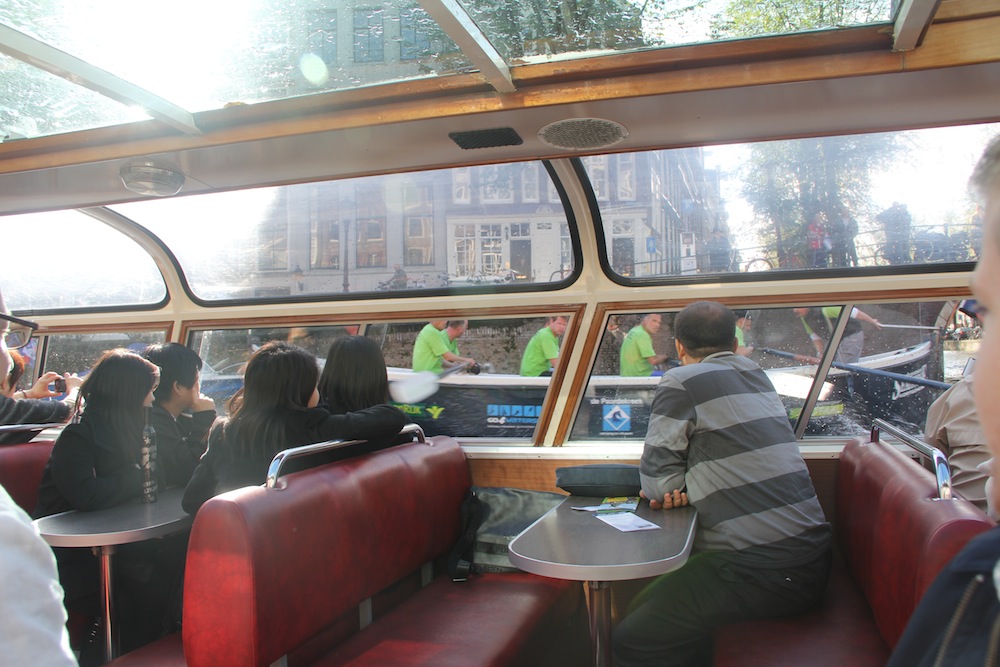 I don't know if this is true for all of the canal tours, but JESUS CHRIST was I bored. Like, fell-asleep-with-my-sunglasses-on bored. Ok, that's not saying much because I can fall asleep anywhere (fell asleep in a kayak once, true story), but it really was boring. Seriously, the most exciting part of the tour was when we got stuck in the middle of Grachtenrace, as pictured below. I actually think we may have thrown the race for one team, so… apologies for that.
If you have time…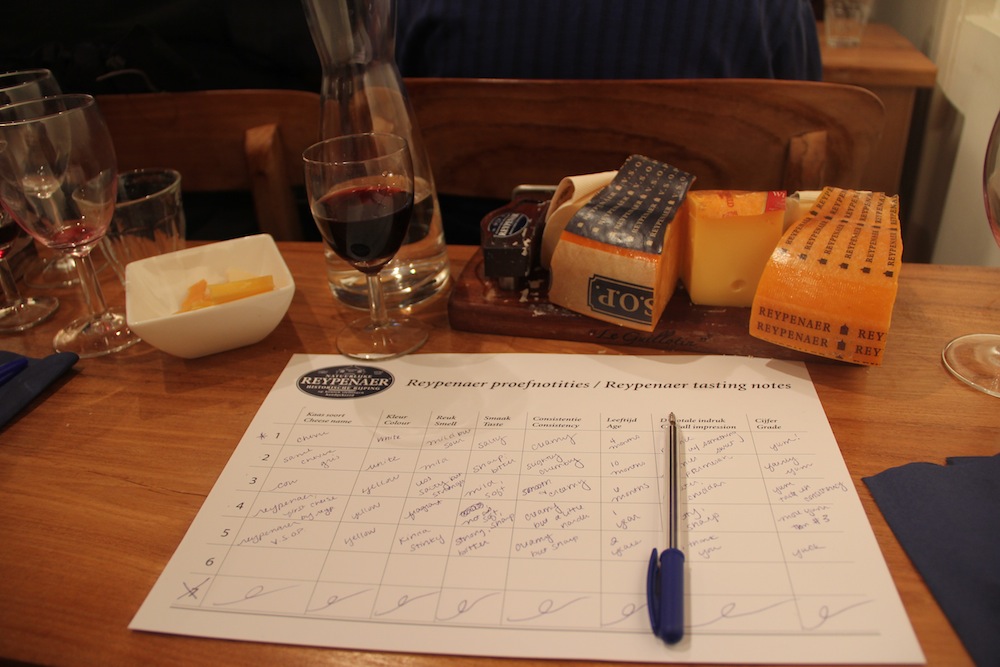 We were on the fence about the class. We did come out knowing more about cheese than we had at the beginning. I mean, that's not really saying much… prior knowledge was basically just "yum, I like this!" and "eww this tastes like a band-aid." And actually, if you enlarge the picture above, you'll see my rating system did not progress with one class. However, my issue was that the teacher we had was not the best. She knew her cheese, but she wasn't particularly captivating. (Though she was a little more entertaining by the end thanks to the wine they paired with each cheese). Still, I'd be willing to blame any negative impressions on jet lag, because we literally went here four hours after we got off our plane in Amsterdam.
Palladio
This was a cozy and intimate little find, and had surprisingly authentic (Northern) Italian food. Recommended if you're in the neighborhood, but I wouldn't go out of my way. It's around the corner from Hotel Pulitzer and was the perfect place for us on Friday night.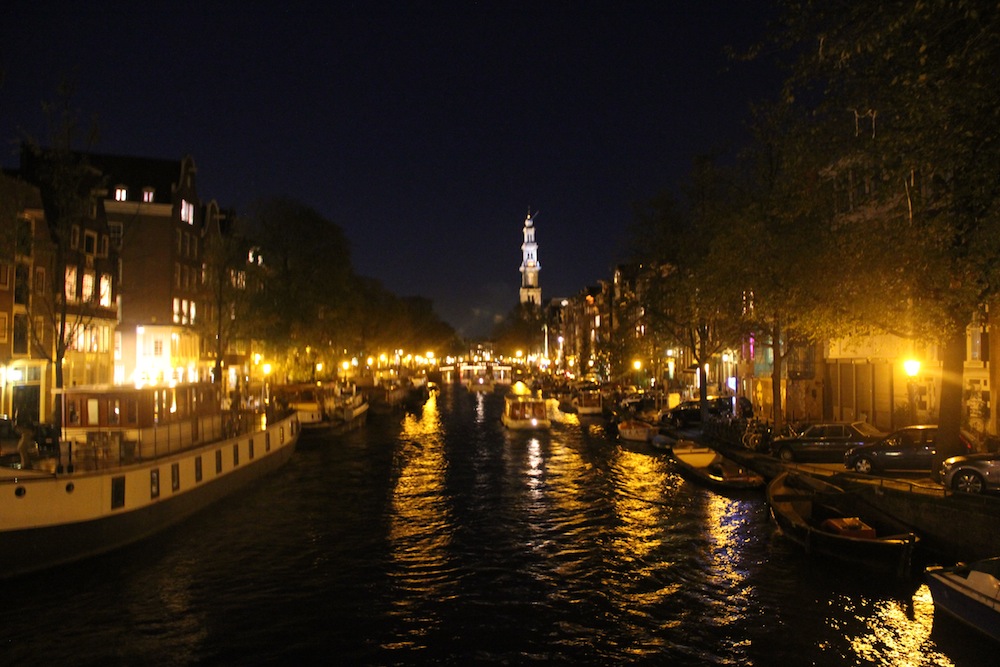 All in all, while 2 days in Amsterdam was enough for our first taste, I am definitely excited to go back one day.
xo,
the romantic
– all photos are my own