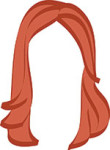 Dark and early on our third morning in Iceland, the hubs and I awoke in our room at the Ion Luxury Adventure Hotel, grabbed our bags, and hopped back in the car. We had done a quick survey of South Iceland, and now! We were grabbing my sister & her boyfriend from their post-flight visit to the Blue Lagoon and making our way West!
By the time we reached Reykjavik, the sky had lightened considerably, but because it was October and the days were already starting to shorten… it felt far more like 6 or 7 AM than almost 10 AM. It was a weird feeling, especially since the last time we drove around Iceland, we were fully enjoying the midnight sun during the lead-up to the longest day of the year.
While our visitors overcame their jetlag in the geothermal spa, I ate everything in sight from the Blue Lagoon cafe, because #pregnancyproblems. Eventually, we climbed back into our Geysir car rental and made for the open road, with the hubs behind the wheel and me behind the iPhone, playing navigator (super easy job in Iceland, there's basically just one road).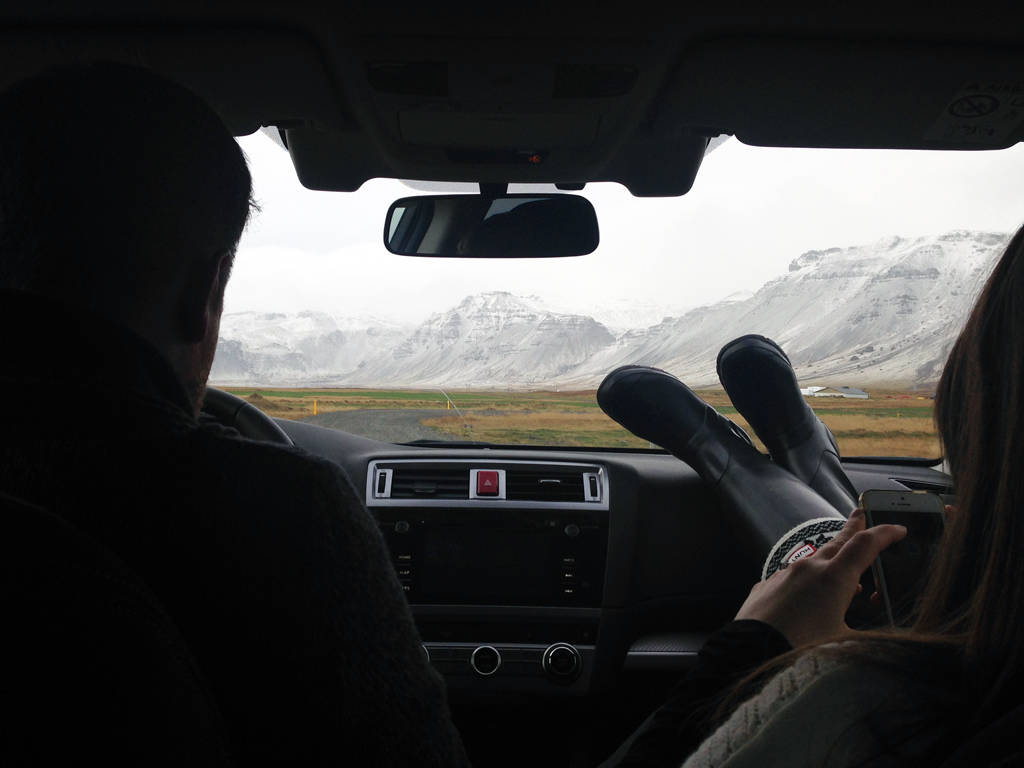 For the next few hours, the hubs drove & drove & drove, and we randomly yelled out STOP! when a photo opp presented itself. As a result, this is another one of those times where the pictures from our trip say a lot more about Iceland than I ever could. It's just stupid pretty, and that's all there is to it.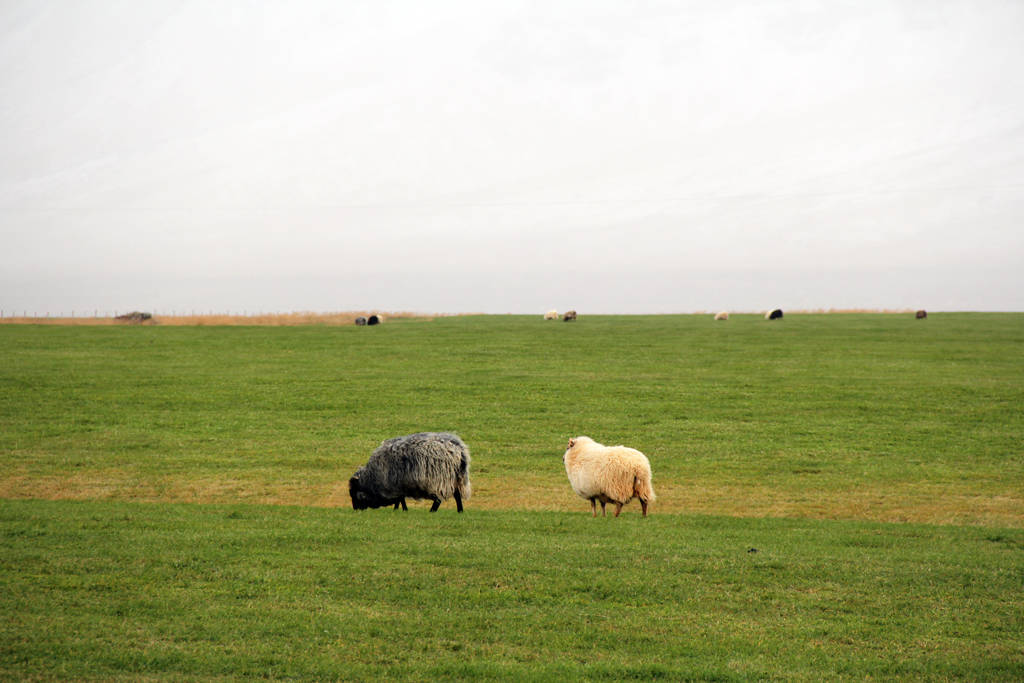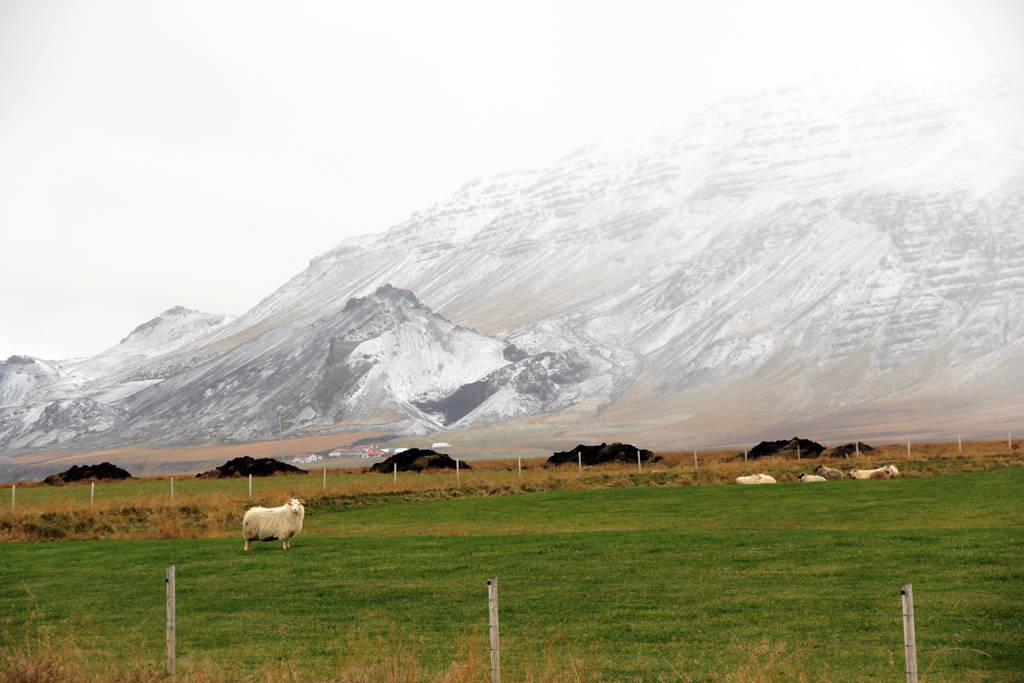 Also, the animals are basically all models.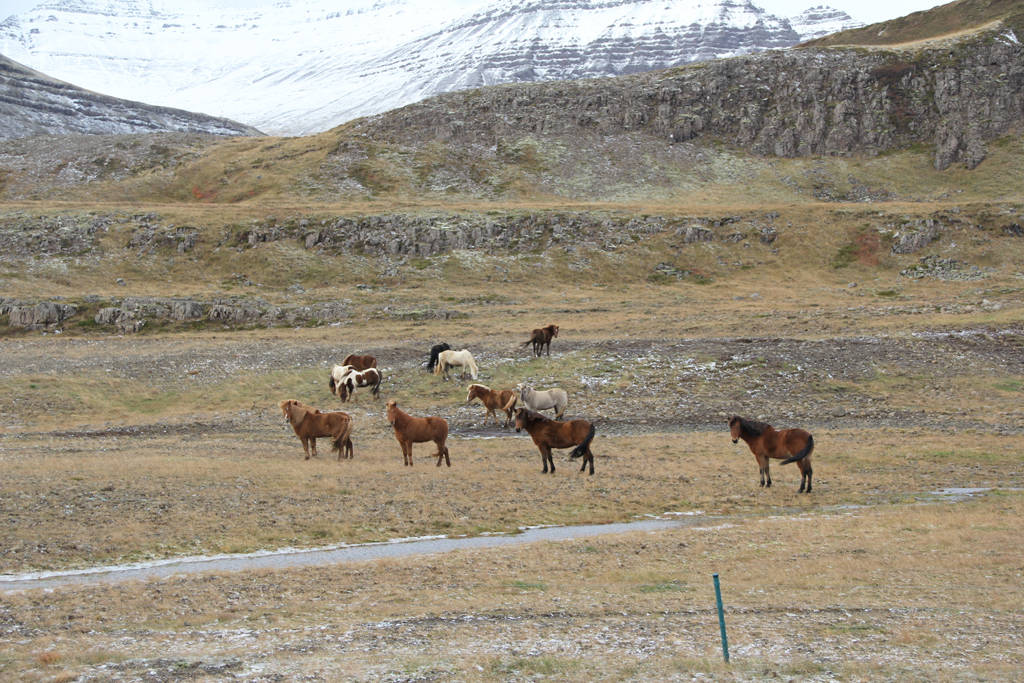 ALSO also, this is definitely the country home of one of Santa's elves, right?: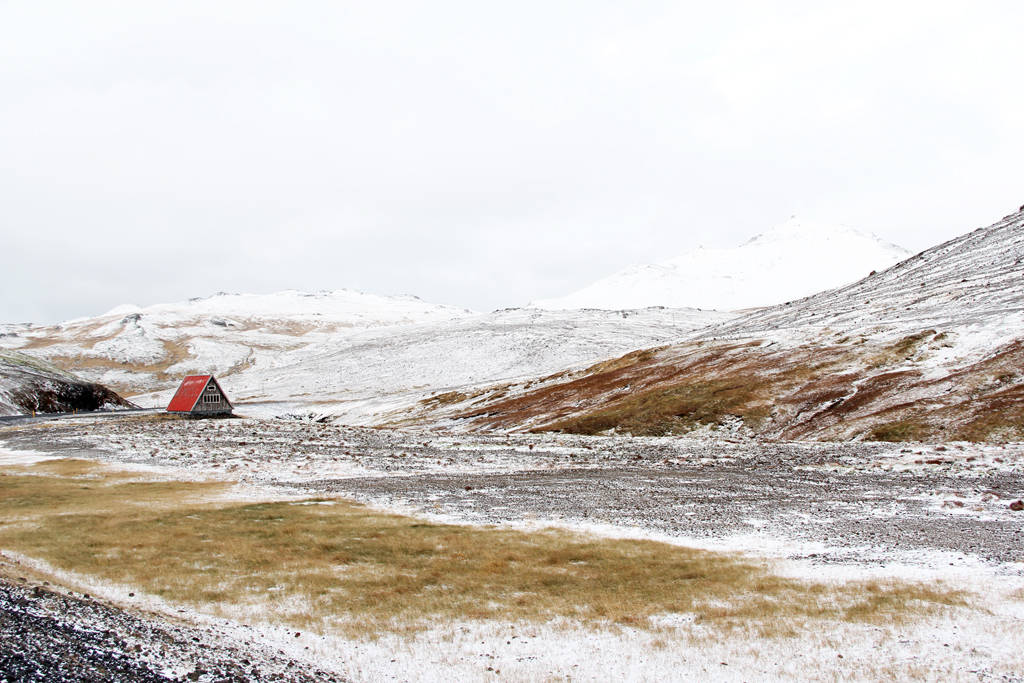 Soon we found ourselves rounding the Snæfellsnes peninsula (you should hear us all try to pronounce that) and coming upon the famous Kirkjufell mountain — the most photographed in Iceland. I suspect it has something to do with the fact that it looks straight out of Dr. Seuss.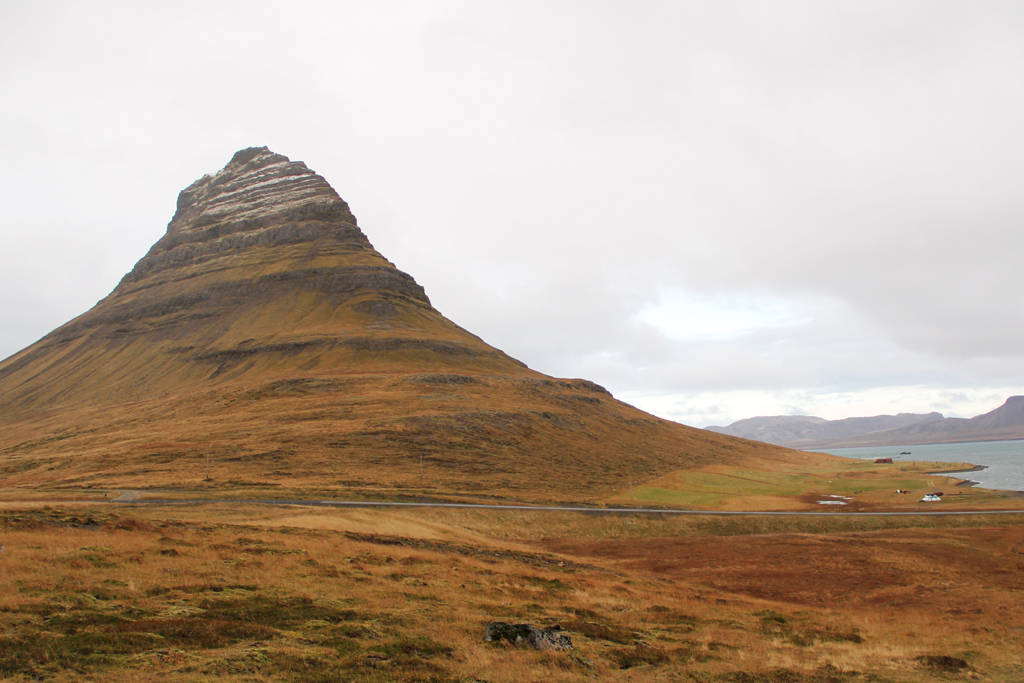 The rest of the crew decided to run out and explore the waterfalls across from Kirkjufell, while I stayed bundle in the car. Luckily, the hubs dutifully took my camera so he could report back.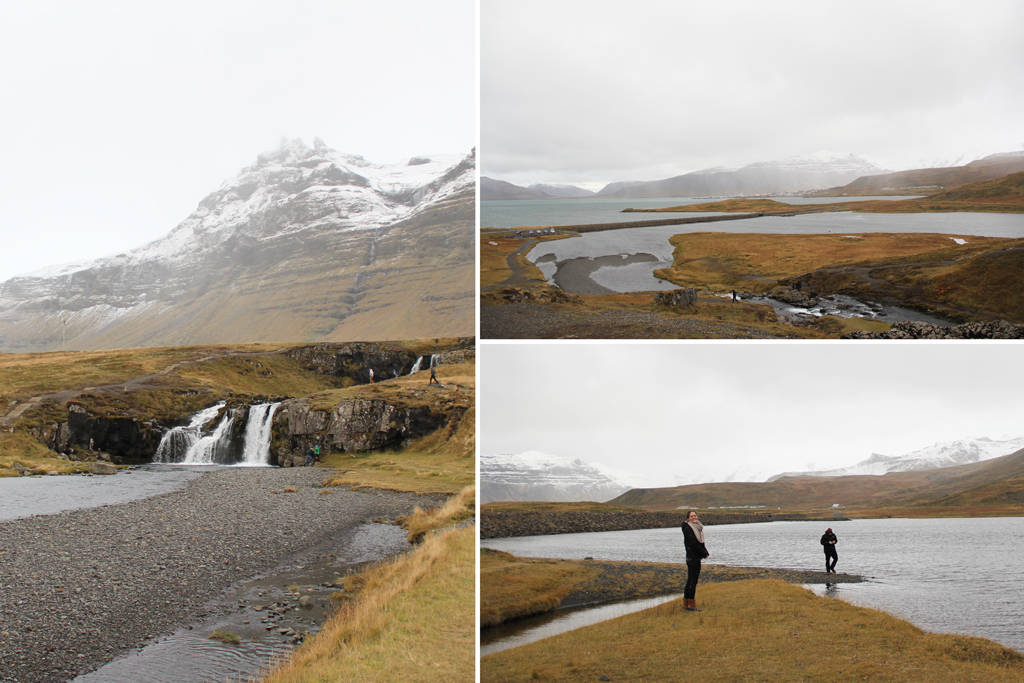 Eventually, we made it to our final hotel of the trip and — officially, on the record — my very favorite place we've ever stayed in Iceland: the Villa Elegance at Hotel Glymur. I don't think the photos on their website do it justice, and because we arrived just as it started to get dark, I couldn't really nab any, either. Just know that it was the perfect 2-bedroom set-up, complete with a hot tub overlooking the lake. To top it off, the staff was completely lovely.
Guest, this was the view from our deck: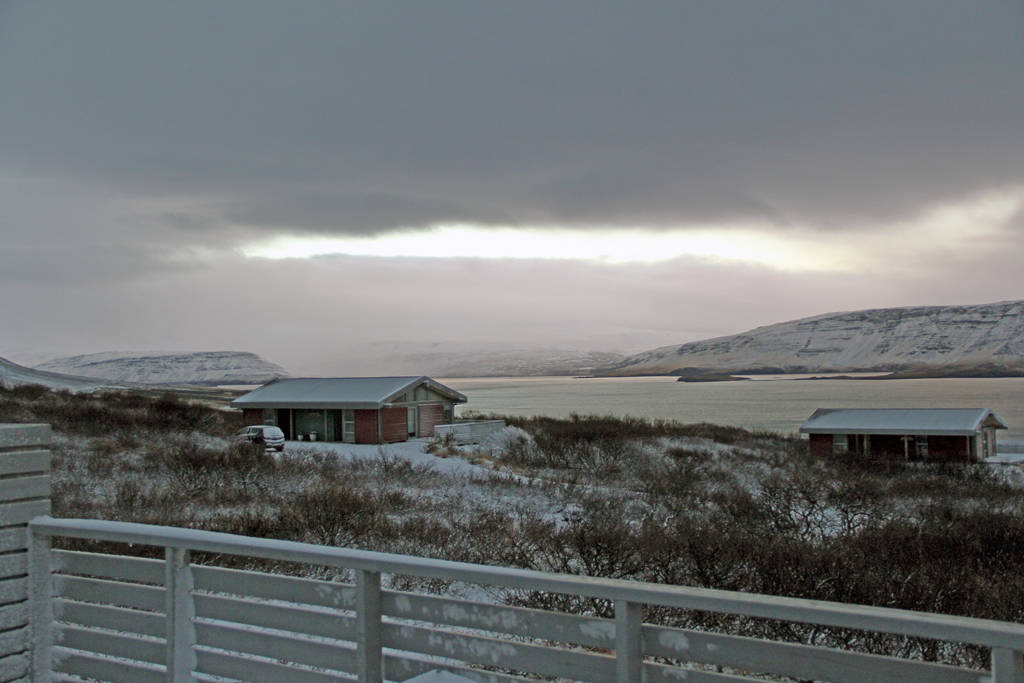 Best of all, you could sign up for a Northern Lights list at check-in so they'd call you at any time in the night to let you know to rush outside and look up! Unfortunately, the lights just weren't cooperating on this trip, but I still give them props for having people who keep their eyes on the skies all night so the guests don't have to.
We opted to just veg out and relax in the villa for the night, cooking dinner in our kitchen and catching up. The hotel offered to bring us dinner from their restaurant if we were interested, and though the menu did look delish, we opted to keep it simple. I'd definitely try out their offerings next time, though — because I'm absolutely staying here in the future, especially if traveling with a group!
OH, and FYI… this was what we saw the next morning when we woke up: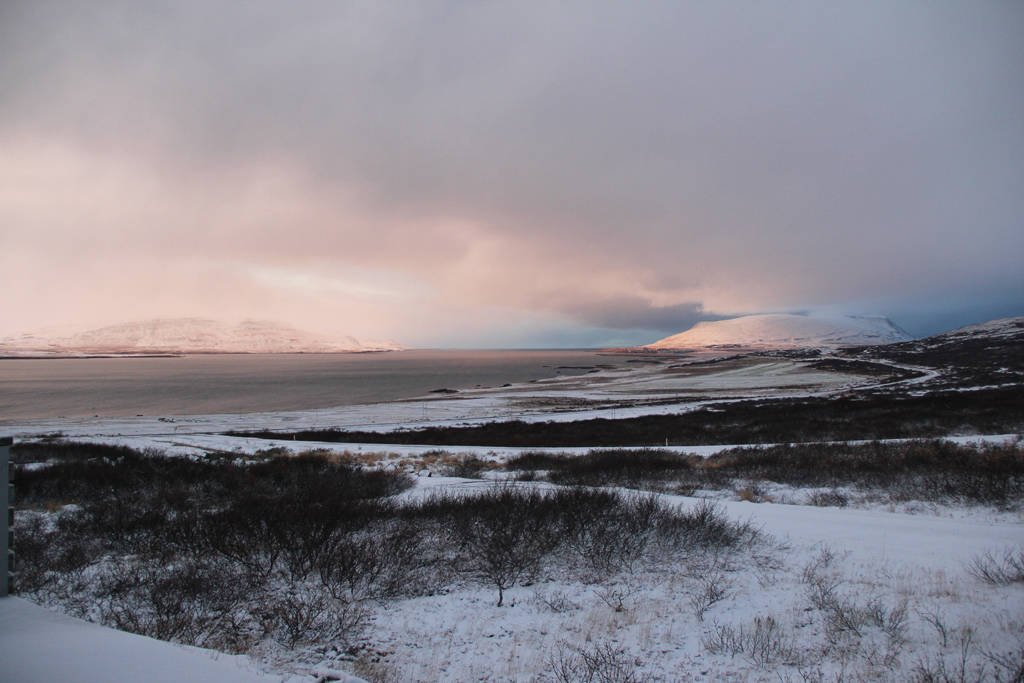 Naturally, this whole set up called for a few sisterly photos with le bump before we were off on the road once more.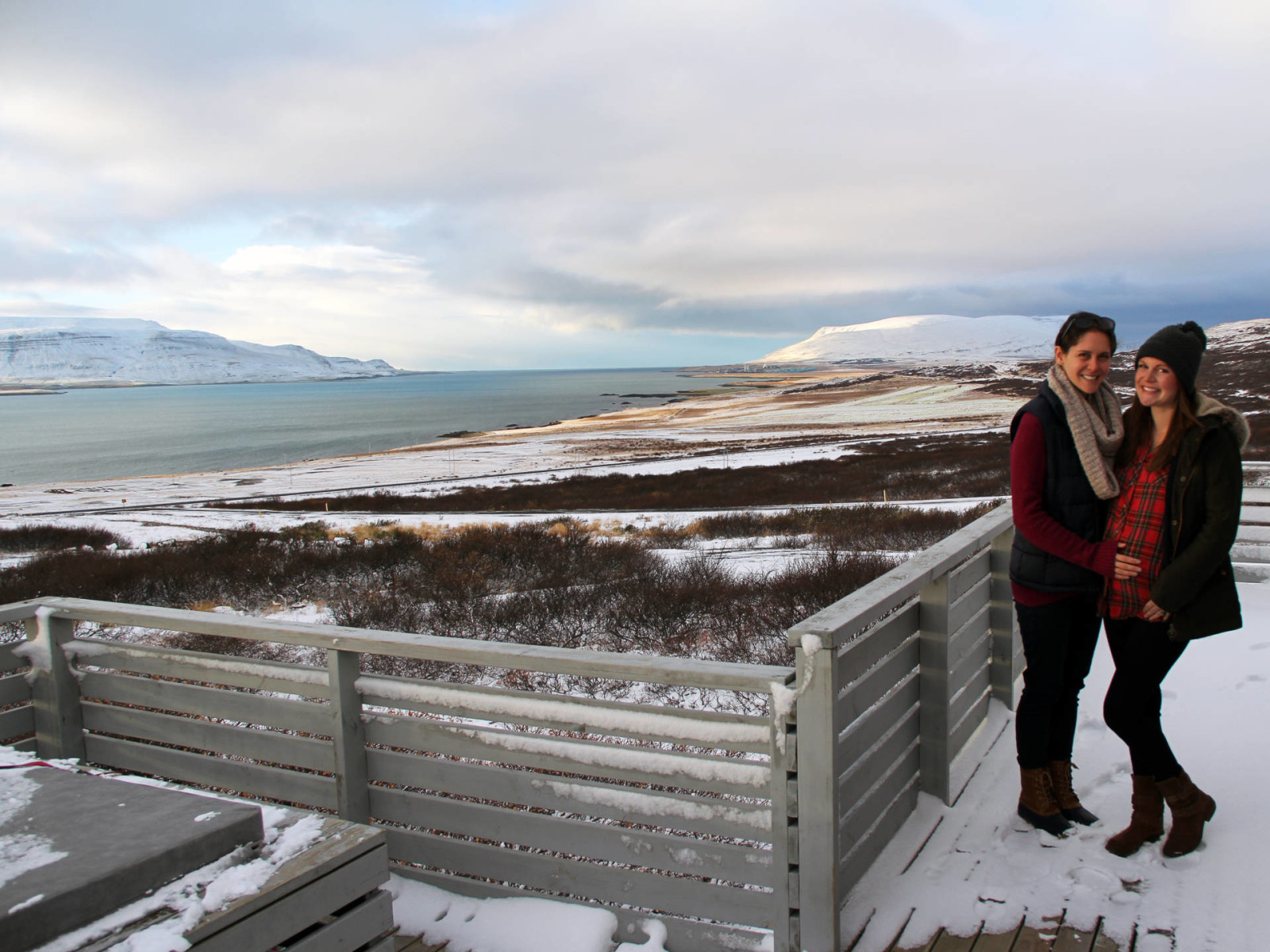 With brunch and a quick tour of Reykjavik, that was that! Another tour of Iceland in the books, and another promise to return. Because seriously… I WILL see the Northern Lights.
And as always, if you're planning your own trip to Iceland and have more questions about what to see and do, I can't recommend Inga's blog, Tiny Iceland, enough!
xo,
the romantic
– Thank you again to Geysir for your kind media rate, and to both Visit West Iceland and Hotel Glymur for hosting us! All opinions are, as always, my own.