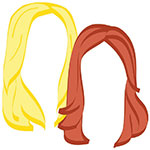 We have a confession to make: up until our recent adventure, we had never actually done the whole "backpacking" thing. Surprising, right?
Ehh… not really, for those that know us. Both of us have a chronic over-packing issue (though we're trying our hardest to improve this in the new year), which means traveling with just a backpack always seemed out of the question. Even if we stick to carry-ons only, a regular suitcase always seemed to fit more–with the added bonus of not tipping us over as we made our way up escalators.
When we realized that we'd be traveling via train, plane, or automobile everyday in Switzerland and Ireland, we had to start re-thinking the rolling suitcase ritual. Dragging a suitcase through every train station in the Lake Geneva region just didn't sound appealing–ahthankyou, plethora of cobblestones throughout Europe. And so, after much deliberation, we decided we'd give backpacking a try.
It took many packing attempts and required some balance training, but we both managed to fit everything we needed into two sturdy–and perfectly sized!–packs. We present to you our very scientific pros and cons after our first attempt at backpacking: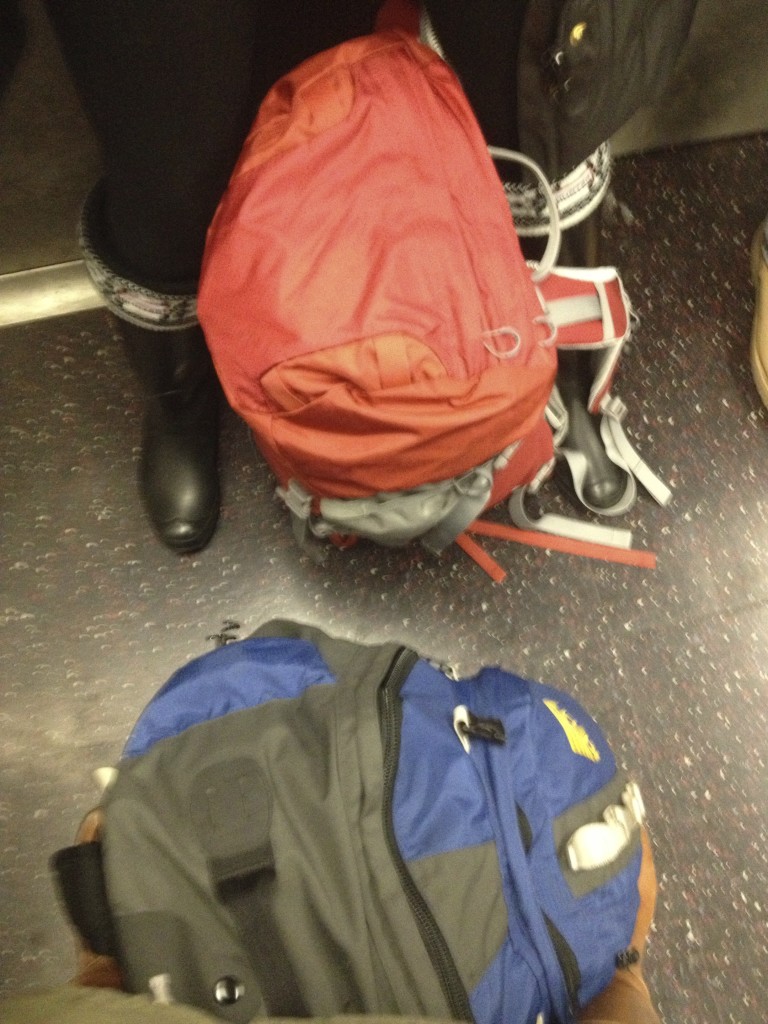 The "Nays"
1. They're (pardon our French) fucking heavy. No, seriously–they are. This could be due to our first-timer ignorance, but the first day of lugging around our packs was borderline miserable. The trip from Manhattan to JFK airport was so tortuous that we were sure we'd abandon the backpacking idea before we even touched down in Europe. And before you get all uppity, no, we didn't overpack. Our repeating of outfits over 7 days is a testament to such nonsense. We blame all the wool.
2. Packing space is…limited. We're not total prima donnas, but we require the basic necessities to look our best. A lot of our normal traveling items didn't make the cut when it came time to pack our backpack. Looking at you, extra shoes and…well, that's pretty much it.
3. You have to pack and repack EVERY DAY. Packing in a backpack meant that every morning we were reorganizing our clothes and repacking. Though, come to think of it, this may also have been because we were moving from place to place almost every day… soo… carry on, then.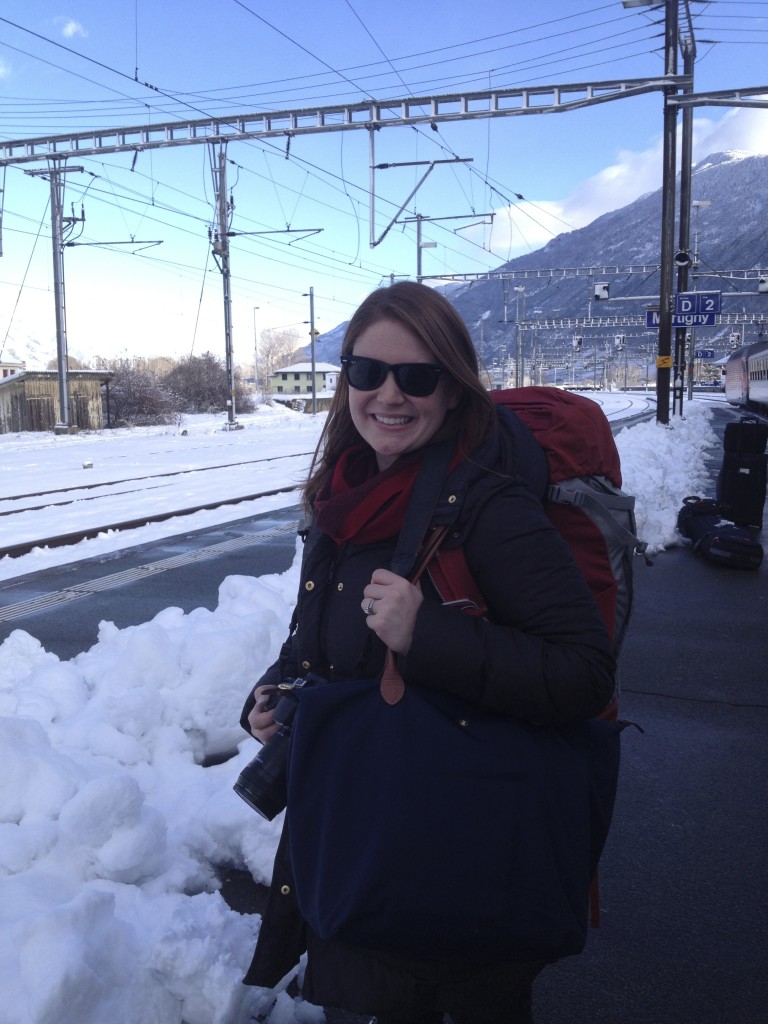 The "Yays"
1. Convenient as hell. As always, carrying on a bag eliminates the added wait time when you arrive at your destination. But, more importantly: as anticipated, trekking uphill through Verbier in the snow or making our way up and down the cobblestoned hills of Lausanne… well, we're pretty sure lugging suitcases would have been the death of us.
2. Our cool factor went way up. There's just something about the look of a backpack that makes a traveler seem way more legit. Even though our trip only spanned 7 days, we could confirm that we were "backpacking through Europe" whenever people asked–and they asked a lot. After all, it was technically true.
3. It seriously limited our shopping sprees. Ok, so we have some willpower issues when it comes to spending. WHATEVER. We will say that the thought of adding anything extra to lug around made us shop wisely and carefully consider how much we actually need the entire winter line at Top Shop.
4. Burn off that raclette/fondue dinner combo! It was like carrying a third grader on our backs for seven days straight, so we can only assume it kept off the extra pounds that most certainly would have awaited us if we were daintily pulling our regular old suitcases along.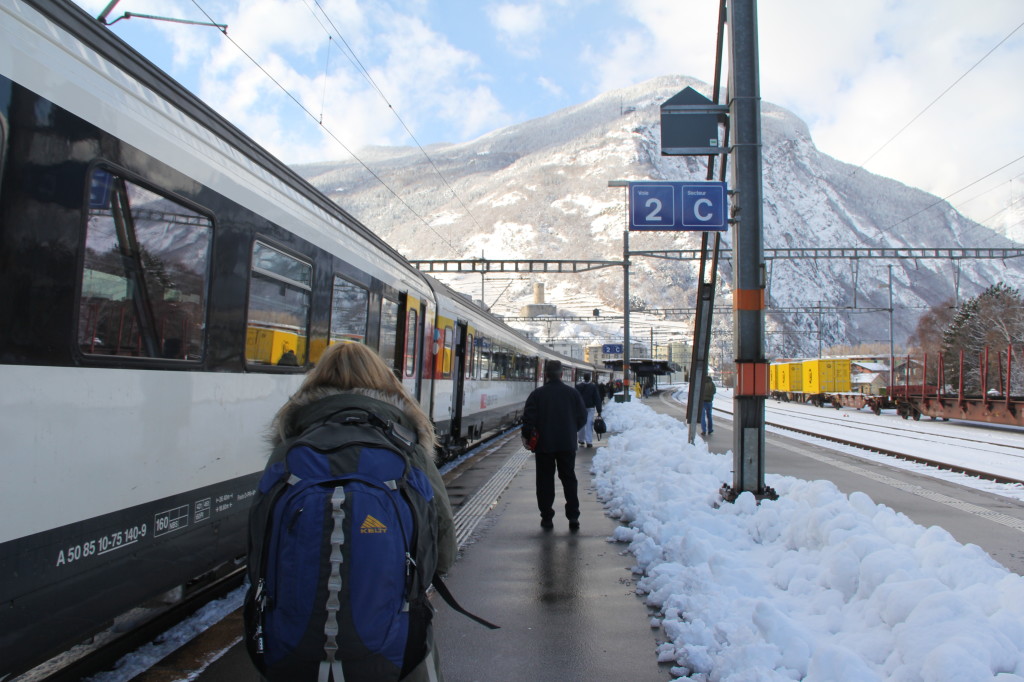 The Details
1. The Kelty Redwing 2650 – Though we're backpacker newbies, the hubs relied on his for the three months he spent living on the French Riviera and has used it for every trip abroad since. It's about a billion years old but has certainly stood the test of time, so he happily lent it to the wino for our excursion. Likes: front zip opening makes it easy to pack and unpack–which we did MUCH of over our week-long adventure. Dislikes: it's more squat than it is tall, so balance seemed to be a little bit more difficult for our dear wino.
2. The Osprey Kestrel 48 – The hubs has been persuading the romantic to get a backpack of her own for years (apparently he doesn't like wearing a pack AND pulling the rolling suitcase when she gets tired) (wimp), so it was time. Likes: though the front zip was preferable, the backpack opens from the top and bottom. This wouldn't be that exciting, but if you mix this with the use of packing cubes, the heavens open and angels sing. Fact. Dislikes: definitely smaller than the Kelty. This isn't really a real negative, because that was the point after a run-in with carrying on the Kelty on Spirit Airlines back in May, but still. Growing up is hard, guys.
Despite the nays, we're officially converted to backpack enthusiasts. We're sure to learn a few packing tips as we further immerse ourselves into the backpacker life, but for now, the soreness is worth it for the convenience. (Ok, fine, and the cool points). Also, sorry, Kelty. The romantic came home ready to convince the hubs to trade in his old standard for a manlier version of her new favorite travel accessory. The wino, on the other hand, is still in the market and seeking recommendations.
So, travelers. Tips? Advice? General questions? We always like to hear from people who sit firmly on the "OH HELLLLLLL NO" side of the backpacking line, so please! Chime in.
xo!
the romantic & the wino