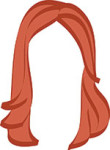 In between Rotorua and Taupo, we decided to drive just slightly out of the way and hit up Waitomo.
Why?
Because of these guys: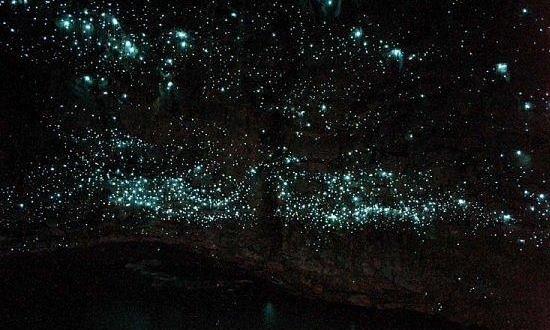 Yeah, glowworms are real. They exist and they light up caves all over New Zealand—most famously, in Waitomo. Though you can go and see the glowworms on your own, we decided to spend the day with The Legendary Black Water Rafting Co.
As soon as we arrived, they gathered our motley crew together and handed us all wet suits. Once we were ready, this happened: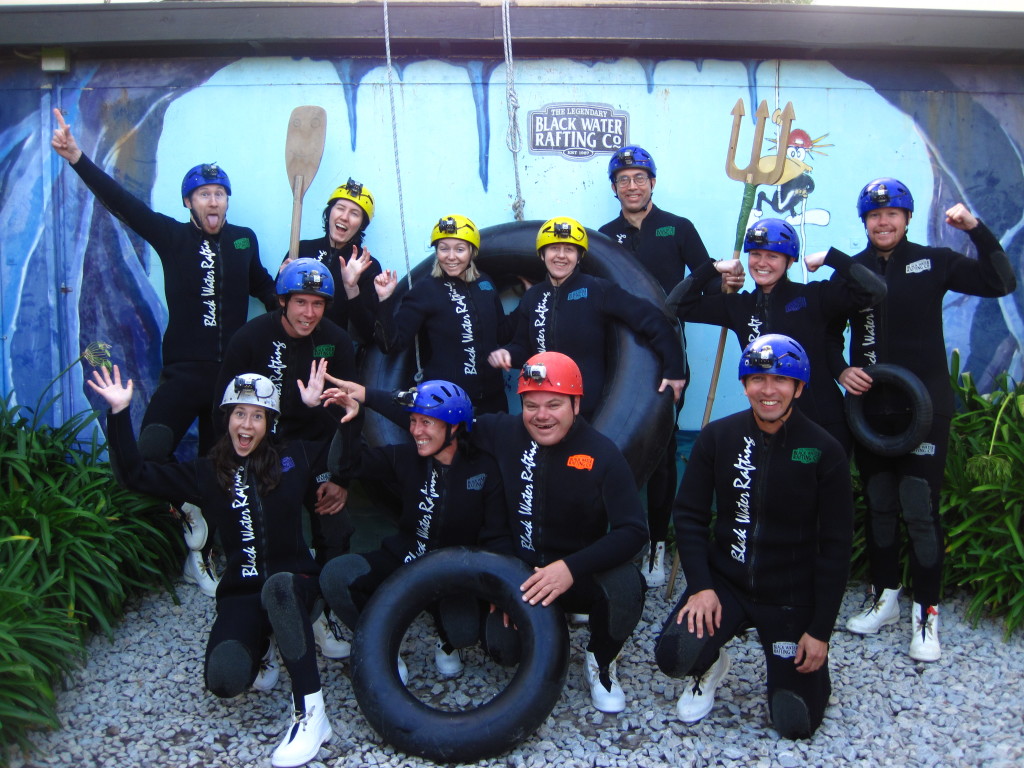 Yeah, this was going to be one of those days.
To be honest, we weren't off to the best start. The wet suits were still damp, and smelled super musty… when a giant prehistoric moth flew out of mine, I debated whether this was really something I wanted to do. Then, when our guides, Meg and Pip, politely requested that no one pee in their wetsuits, I couldn't decide if I wanted to throw up or strip down and run back to our B&B.
Fortunately, I did neither and stuck with it.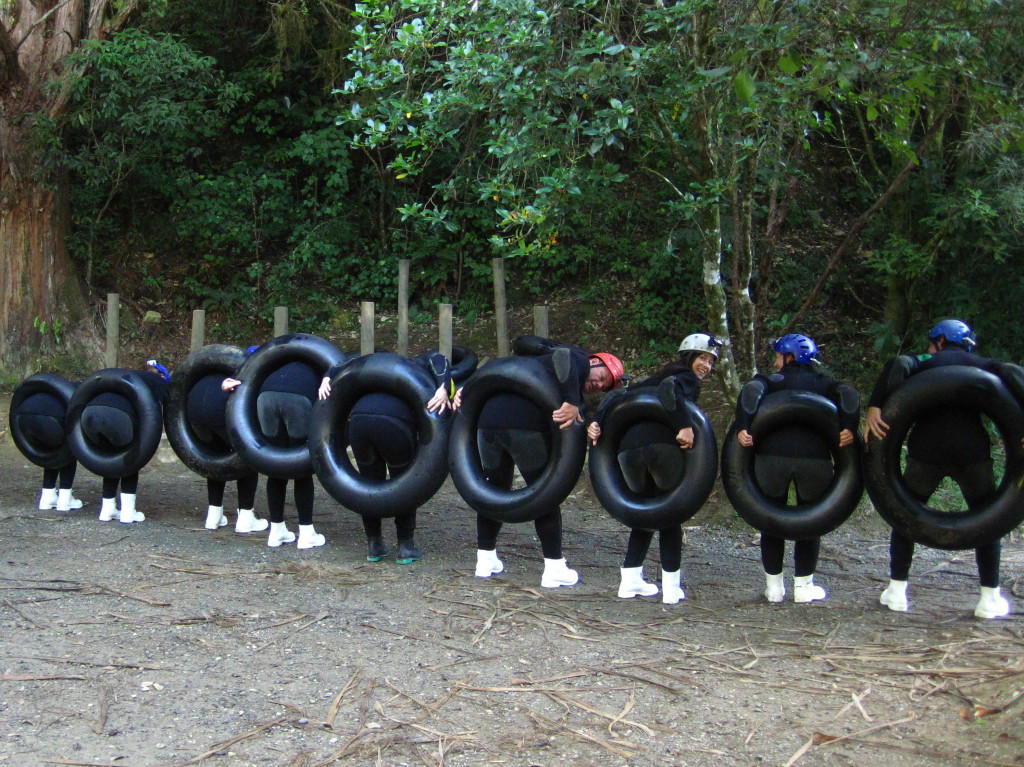 After we were successfully suited up with our inner tubes in hand, our guides ran us through a few test drills. By a few, I mean they made us stick our butts through the holes, take pictures like the above, and jump off a "practice" ledge to prepare us for our waterfall jump inside the cave. Here's how that went: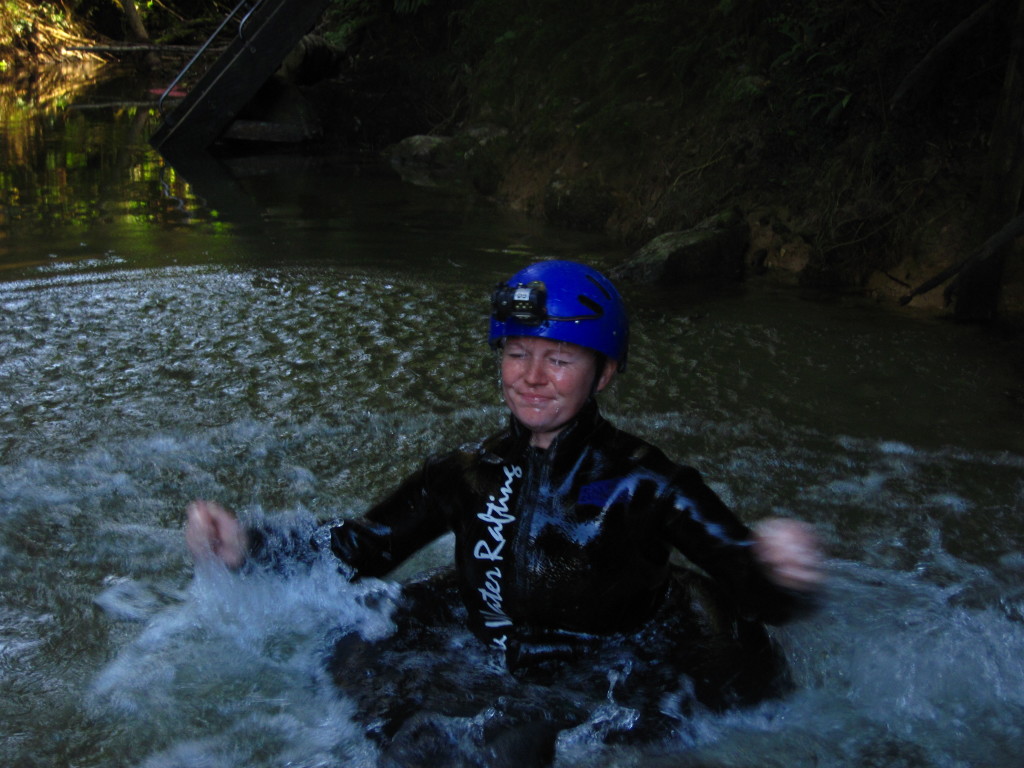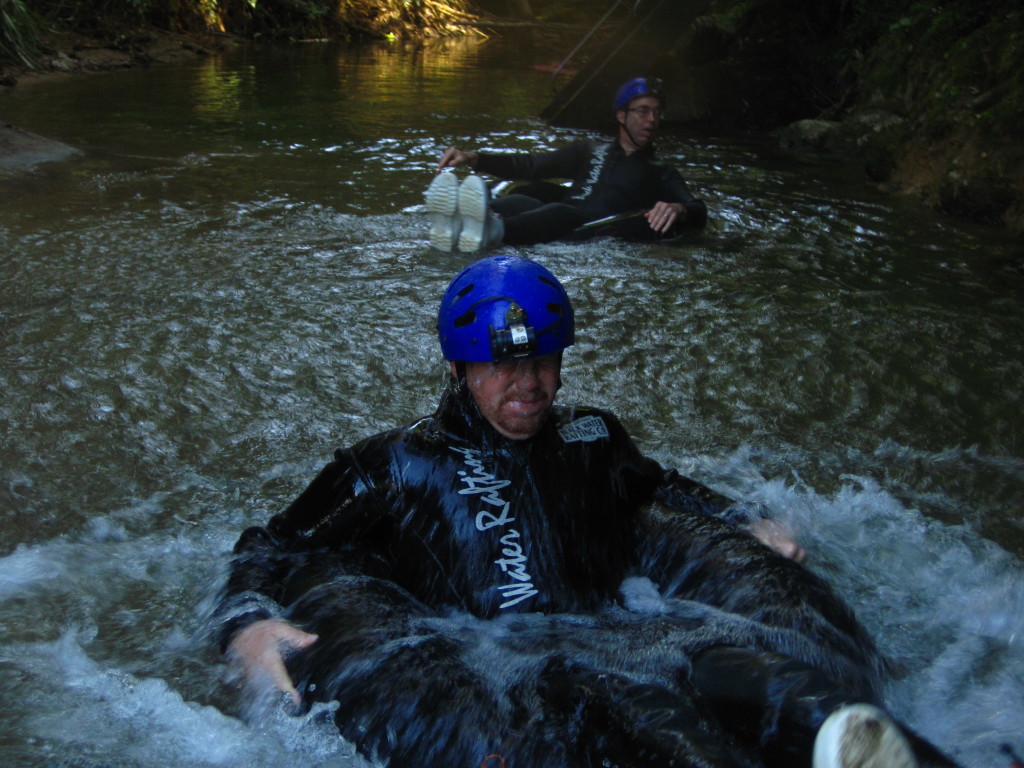 Professionals.
From here, we made our way into the cave.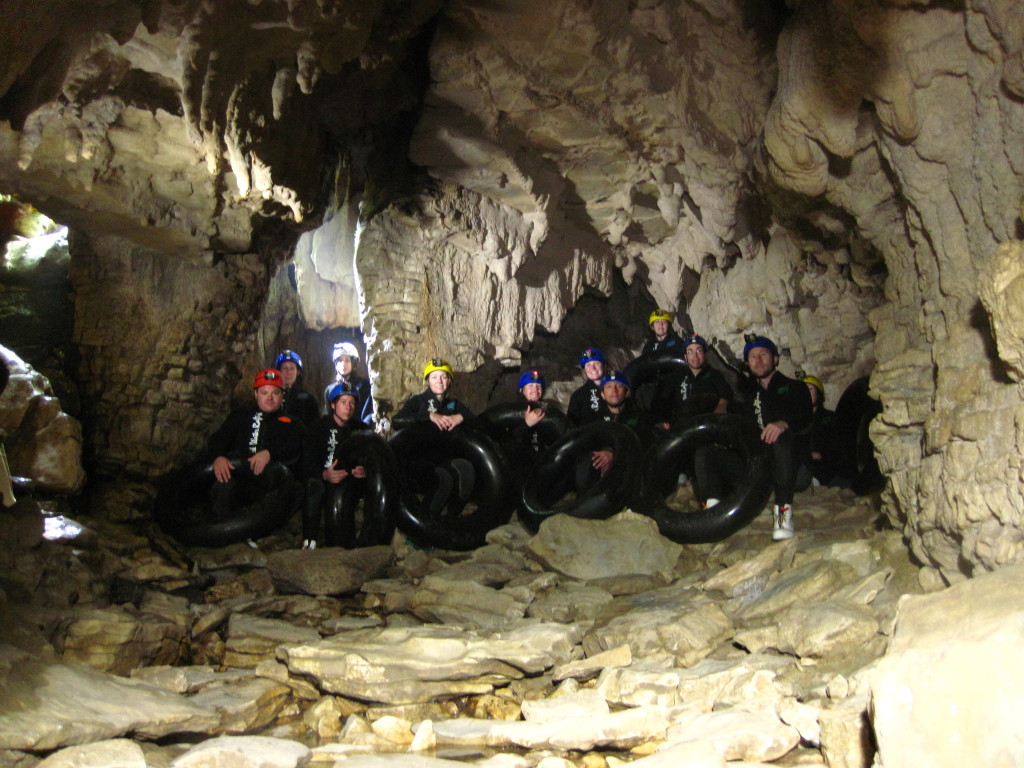 There are mixed reviews on the best way to see the glowworms, and I think if you  want the reflective experience of standing a pitch black cave with tiny little lights dotting the ceiling, Black Water Rafting isn't for you. The worst reviews I found felt that the tour didn't focus enough on the actual glowworms, and I would agree with that—but I didn't think it was a bad thing.
Instead, the tour was like a really fun (and really wet) obstacle course through a cave. I also give all the credit to Meg & Pip—guides can make or break an experience like this, and these two were perfect. They maintained a friendly and sarcastic banter with the entire group from the very beginning, and kept the excitement level up from start to finish.
We stopped to learn more about the science behind glowworms (which are actually really, REALLY disgusting), but the rest of the time was spent leaping and bounding through pitch black tunnels with only our headlamps to guide us.
By the time we made it to the part of the cave that boasted the most glowworms, I was more relieved to have a moment to just float along with our group than I was to see the glowworms—though, to be fair, it is pretty insane to just float along on your back in the darkness, watching these tiny little strands glow blue as they cling to the top of a cave.
Once we got to the end, I was seriously proud of my resilience… and the fact that I didn't have a panic attack when we had to jump off a waterfall in complete darkness.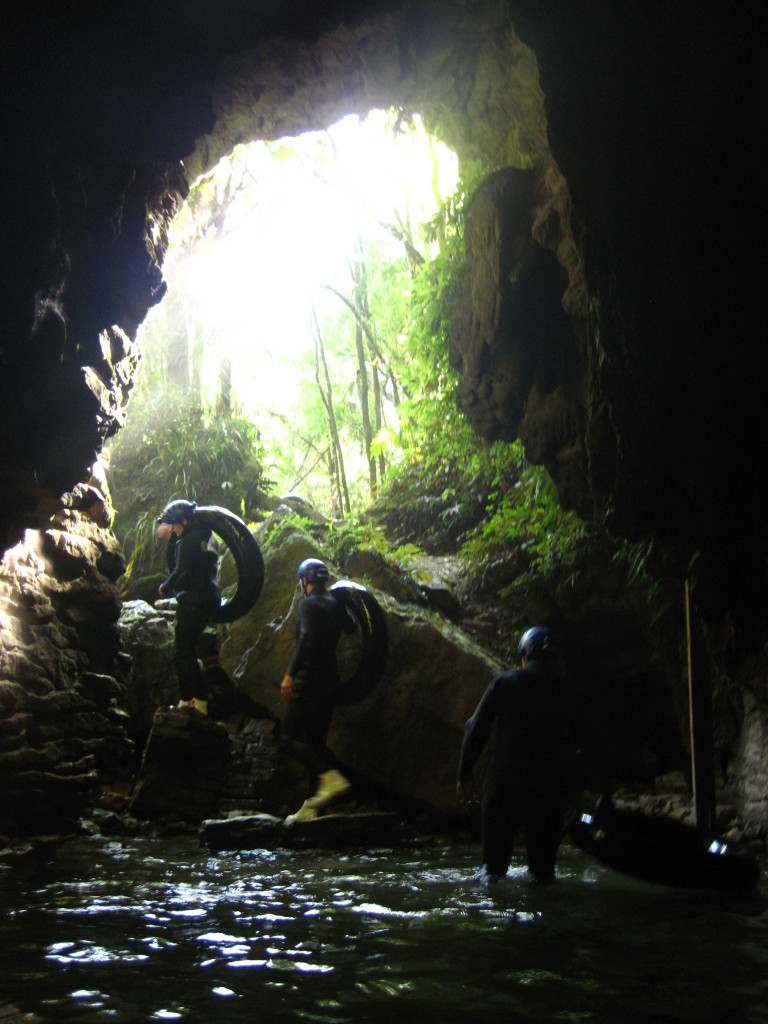 The worst part? When we got back to the entrance, it was painfully obvious that someone in this picture DID pee in his or her wetsuit: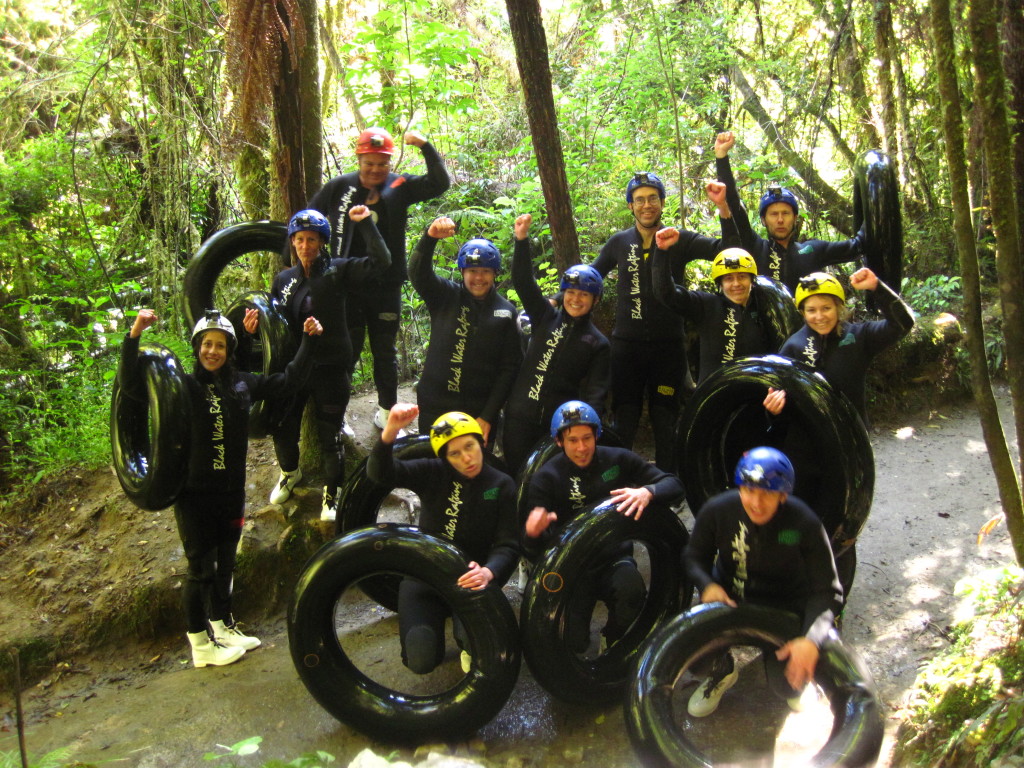 I mean honestly. I have bets on who it was, but I am a lady and will not share my hypothesis. At least not in print.
xo!
the romantic
Thanks to the Legendary Black Water Rafting Company for inviting us to spend the day with them and the glowworms. All uncredited photos are courtesy of Meg & Pip, and all opinions are courtesy of me. I also swear on all that is holy and good that neither the hubs nor myself peed in our wetsuits.