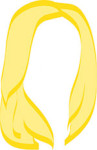 On Saturday night, I got a glimpse of the Washington monument for the first time since I returned to Washington, DC. Gotta admit, I got a few butterflies in my tum.
I love love LOVE DC. After four years here in college, and many subsequent weekend trips back, it's one of my top faves. But with all my other travels and the craziness that's been my life since I graduated, I kind of lost sight of how great of a city it really is. Seeing the Washington monument was my first big sigh of relief since my move, but here I am. I'm back. And my mind is reeling with everything I want to do now that I'm here.
the culture
The Smithsonian // I've been to many amazing museums around the world, but the Smithsonian may take the cake. The Smithsonian is actually a collection of 19 different museums AND the National Zoo. My favorites include the American Indian Museum and the American History Museum.  The icing on the cake is that entrance to all of the museums is FREE.
the food
Lauriol Plaza // Hands down one of my favorite restaurants in DC. Reasonably priced, delicious Mexican food. Sure, it's always packed. BUT you can pick up pitchers of beer and margaritas and chips and salsa at the bar to enjoy outside while you wait for your table. AND They have heat lamps during the cold weather months. Bueno.
the sites
The White House Tour // Hear me now: I am making it my mission to go on the 2012 White House Christmas Tour. Move over Michelle, the wino's on her way.
Mount Vernon
My boyfriend has an unusual fascination with American presidents, and George Washington is among his favorites. This means Mount Vernon, G Dub's sprawling country estate, is a must on our Washington, DC to-do list.
To be honest, this is only a very short glimpse at a very long list of things I'm looking forward to now that I'm back in good ole Washington, DC. And don't worry, travelers, you'll get to read all about my adventures in the Capitol here.
xo,
the wino
Save