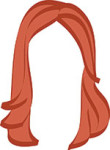 I don't know what it says about us, but we really left each leg of our Scotland trip convinced that the next stop would be better than the last.
This remained mostly untrue, until we got to Edinburgh. Ahhh, Edinburgh.
As you may recall, things started off rough with a fire alarm in Glasgow, and didn't get much better as we drove through the wet and foggy Highlands. I mean, we think we did? We couldn't really see anything… the map said we did.
Still! Despite our incredible ability to screw this trip up in every way possible, we have hopes of returning, figuring out that whole camper rentals in Scotland thing, and officially exploring by RV. Why? Are you screaming, "WHY?" at your computer now?
Because Edinburgh.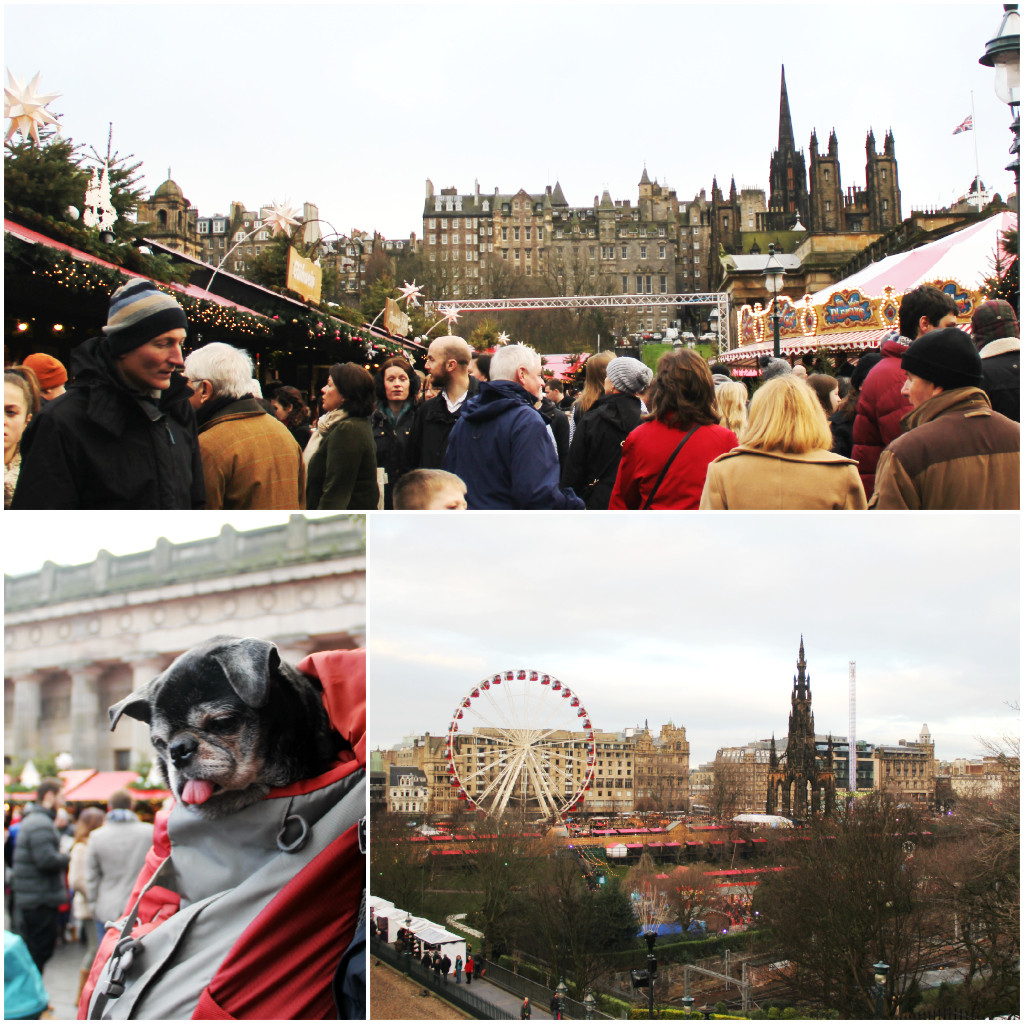 This trip took us right into Christmas, which is why the low points felt especially cruel. But, as cheesy as the Edinburgh Christmas Market is (and it is cheesy), it snapped us out of Grinch mode and right back in touch with our Christmas cheer.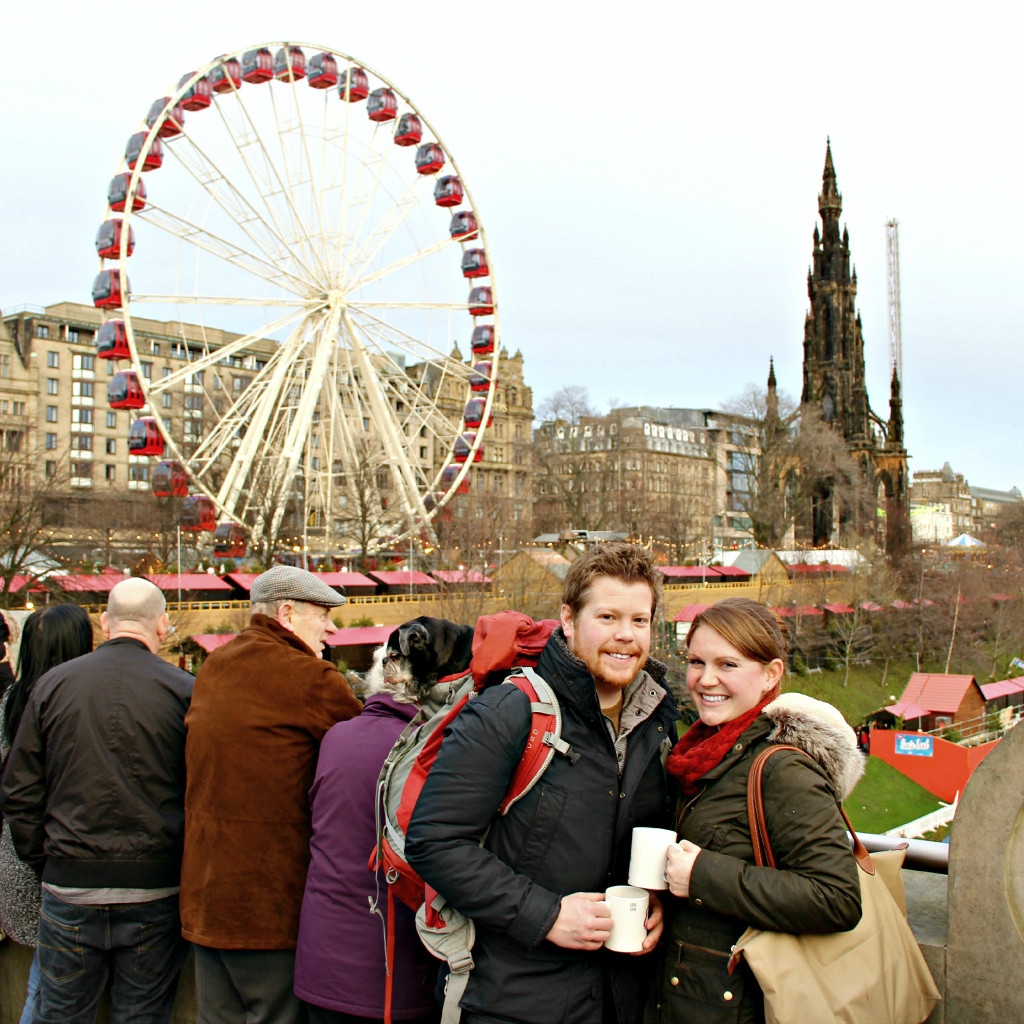 We warmed up with hot toddies (Winter Pimm's exists!!) and strolled around, people watching and taking in the sights — and smells, because there seemed to be sweets and baked goods at pretty much every stall. There were tons of families, which meant lots of kids who thought Parker was absolutely hysterical. He started to get cocky, though, when multiple people called him "beautiful." I mean, I love the guy and I think he's beautiful. But… this is not a compliment the pug is used to.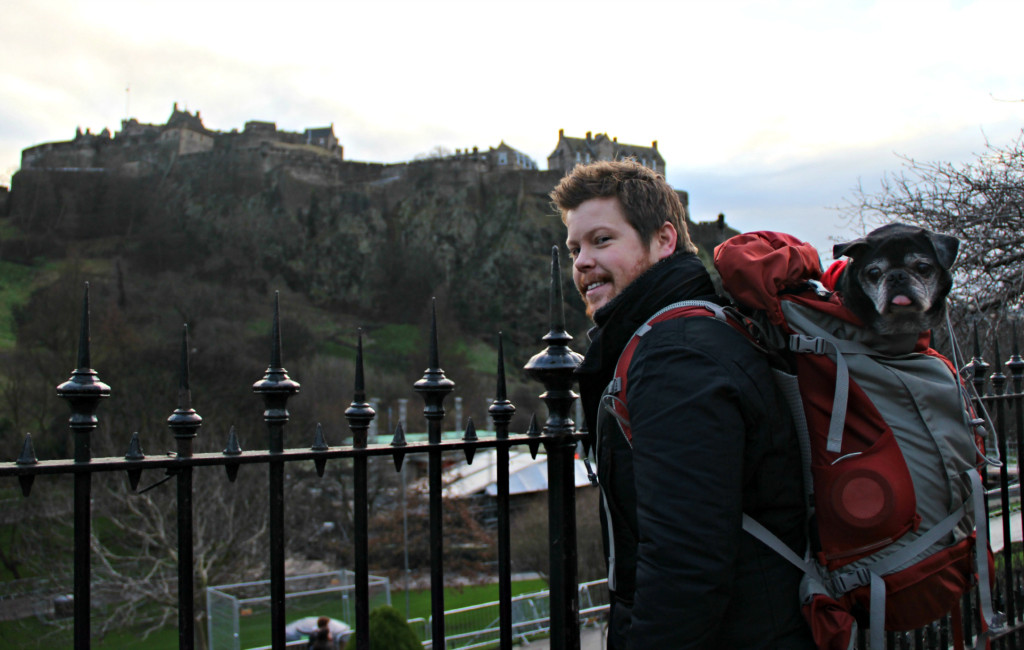 Once we'd finished our mugs, we strolled over to the old city, and took in the magic. Harry Potter was technically born here, in Madame Rowling's imagination, and it wasn't hard to see how.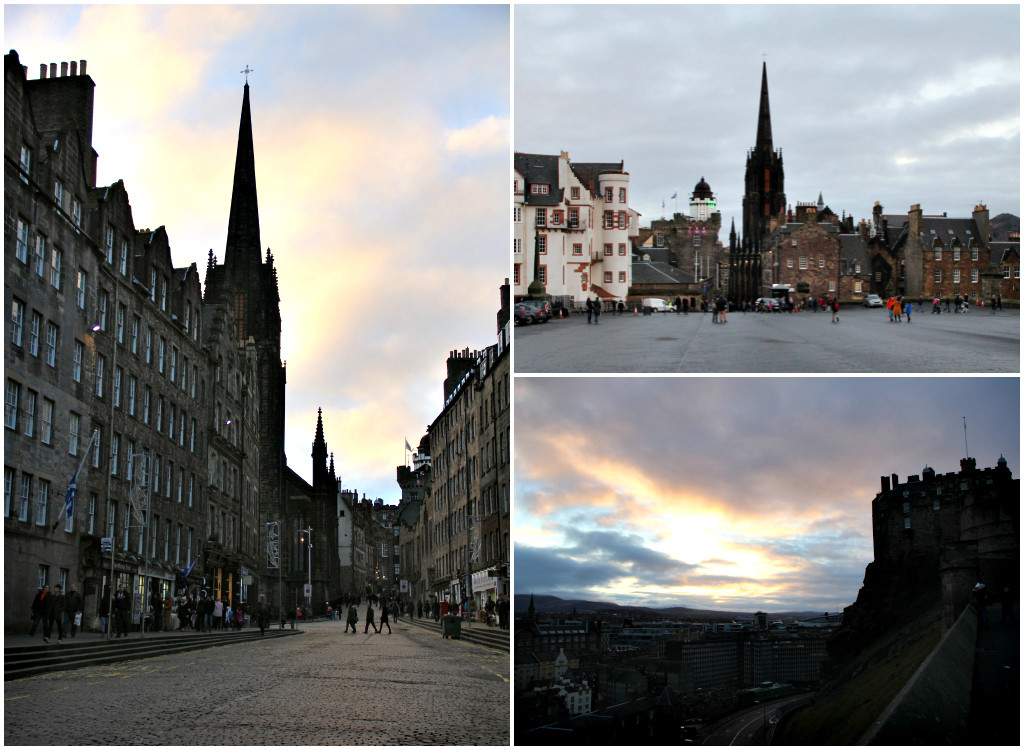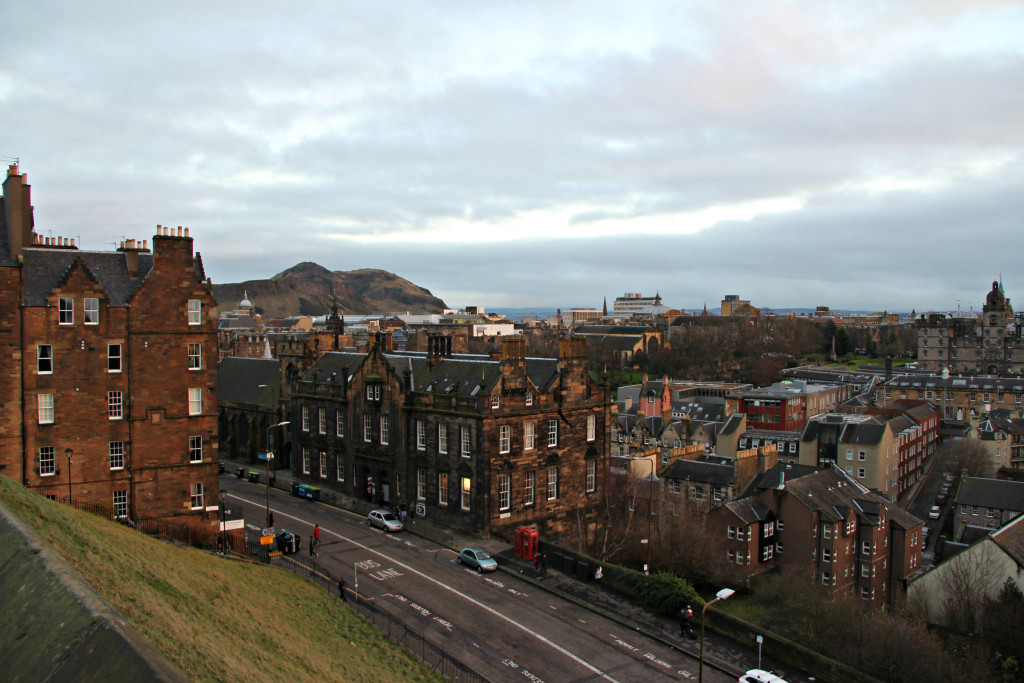 We didn't do much in Edinburgh. We wandered around, popped in a few shops, had pints in nameless pubs. But it was exactly the end to this trip that we needed, and just enough to convince us that we need to return to Scotland — ideally in the spring, ideally with less rain, and definitely armed with an automatic RV.
I mean, we at least owe Scotland that much, right? Though hopefully she remembers she kind of owes us, too.
xo!
the romantic