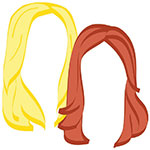 When we tell you we probably (definitely) ate our weight in lobster while visiting Boston, we weren't kidding. In fact, we did quite a lot of eating and drinking, and we must say: Boston, you sure don't disappoint.
On our Boston Bucket List was the neighborhood of Cambridge, which sits directly across the Charles River from Boston proper. Best known as the home to two of the country's most distinguished universities — Harvard and MIT — Cambridge has no shortage of top-notch restaurants and bars. With a little help from BostonUsa.com, we settled on lunch at Harvest in Harvard Square.
Since the 1970's, Harvest has been a true Harvard Square staple, known for its New England-inspired cuisine and string of noteworthy chefs. Current Executive Chef, Mary Dumont, is continuing the tradition of distinguished culinary leadership at the helm of Harvest's kitchen. Her upbringing as a native New Englander is reflected in every piece of the menu.
When arriving at Harvest, which is tucked down a back alleyway off the main streets of Harvard Square, you would never guess just how much space the restaurant has. Inside, a bridal party was hosting a shower in one of the private dining rooms. Elsewhere, guests enjoyed their meals with a view of the open kitchen. We had the pleasure of dining outdoors on a quiet tree covered patio, tucked away from the noise of Harvest Square.
Let's get to the most important part, shall we?
The Menu
Chef Dumont put together a custom tasting menu which featured some of Harvest's classics (ahem lobster roll) and perfectly represented her focus on fresh, local ingredients. And, because Chef Dumont knows us so well, she paired each course with a signature cocktail or wine.
Course 1: Appetizers
Our favorites from the appetizer selection were the Smoked Ricotta Ravioli, paired with asparagus, morel mushrooms, spring herbs and blossoms and the Smoked Salmon & Onion Tartlette, which featured thinly sliced salmon atop a puff pastry and drizzled with red wine creme fraiche (YUM).
Paired with our appetizers was a gin-based cocktail called the "Jardin," with jasmine-cardamom simple syrup and cava. Though none of us are regular cocktail drinkers, this is one we would recreate at home on a hot summer day. And then drink ten.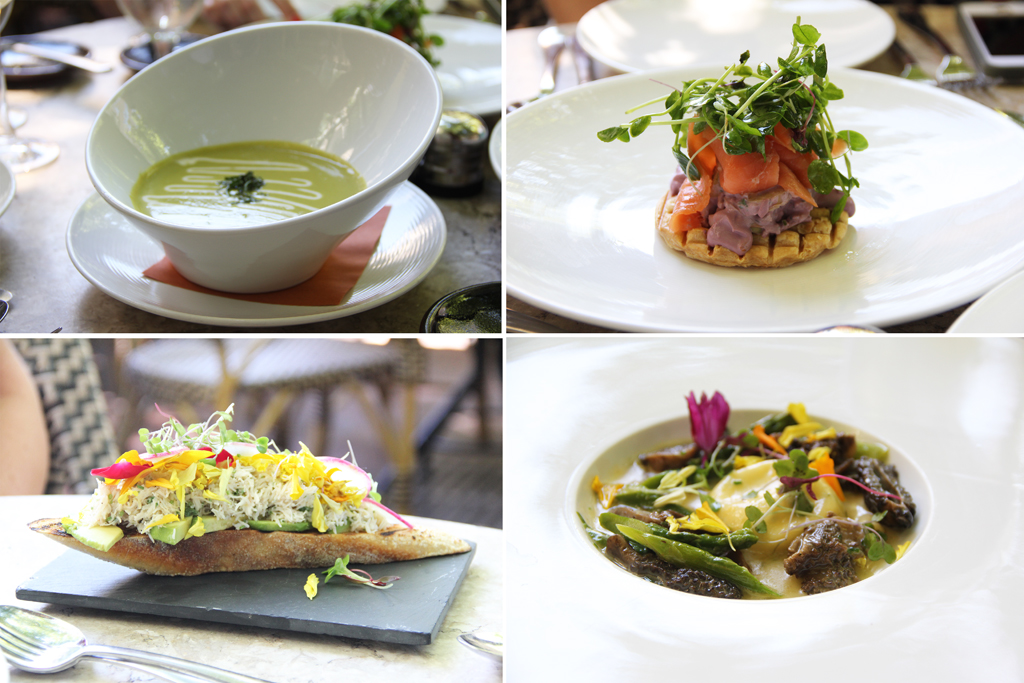 Course 2: Entrees
Though we could have feasted on the lobster roll alone, our surprise favorite was the Hudson Valley "Lucky Duck" Confit. It was an Asian interpretation of a traditional French dish. Served alongside asian slaw, sesame noodles, and butter lettuce, it wasn't what we expected, but we couldn't get enough.
With the challenge of an eclectic mix of entrees (seafood, chicken, duck, and lamb), Chef Dumont chose a complex Nebbiolo (Nebbiolo, Sottimano, Langhe, Piedmont, Italy 2011). Somehow, it paired perfectly with each of the entree selections.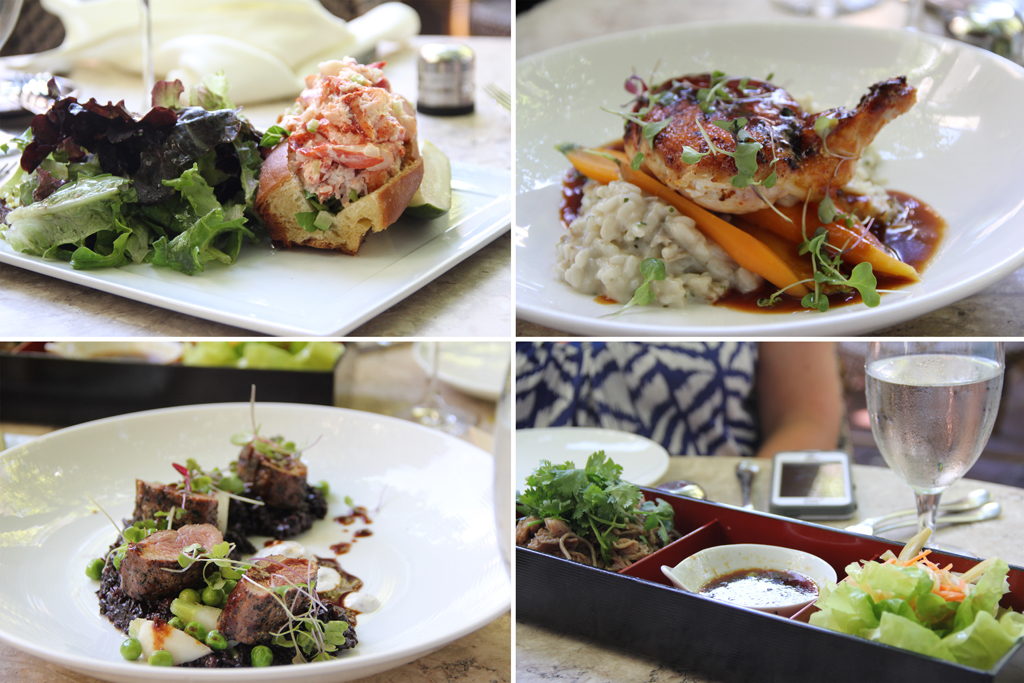 Course 3: Desserts
It's a mystery that we had any room left to taste Chef Dumont's desserts. But alas, we took one for the team and tasted not one but four menu selections. The Taza Chocolate Cremeaux with homemade sea salt, vanilla marscapone, brown sugar granola, and salted caramel and milk chocolate milk sauce was difficult to share. Honestly, we each wanted our own. Maybe two each.
Lastly, dessert isn't complete without a Moscato (Saracco, Moscato d'Asti, Piedmont, Italy 2012), right? Thanks for that, Chef Dumont.

Next time you're in Boston, be sure to schedule some time exploring Harvard Square and of course, dining at Harvest. Tell them the Lazy Travelers sent you. Maybe they'll pour you an extra Jardin cocktail.
xo!
the romantic & the wino
This lunch was part of a partnership with the Greater Boston Convention & Visitor's Bureau, and we were guests of Harvest during this incredible meal. Our opinions are, as always, our own. 
Save