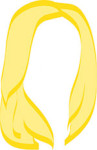 Attention all Upper East Siders:  I have found the ultimate wine lover's mecca.
I'm talking a wine list over 100 bottles long, all hailing from Italian vineyards and chosen by Italian native and wine connoisseur, Jacopo Giustiniani And, infinite bonus points awarded for some of the best Italian fare I've had during my time in New York City.
Ladies and gentleman, I give you Felice 83.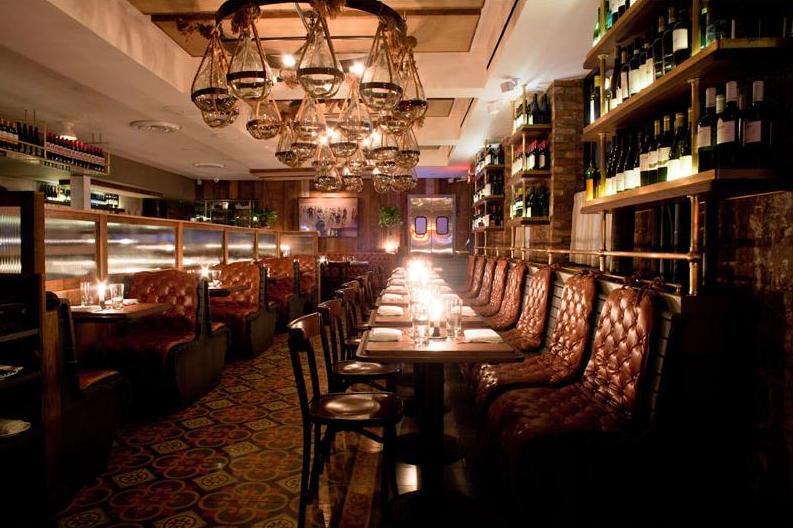 Photo courtesy of Felice 83
Let me back up. Whilst honeymooning in Italy, the romantic and the hubs had a chance to visit Fattoria Sardi Giustiniani, a vineyard and family estate in the Tuscan countryside. There, there they met one of the family vintners, who told them that his son owned restaurants and wine bars in New York City. Flash forward to our days on the Upper East Side, where one of these said restaurants, Felice 83, is flourishing on the corner of 83rd and 1st Avenue– an address not typically known for five-star dining.
While the romantic and the hubs had a chance to hit up Felice 83 a few times before they left the city, I had never been myself. When I heard that Felice 83 was expanding its corner locale to include a specialty cocktail and wine bar next door (literally called Felice Next Door), my boyfriend and I knew we had to venture an avenue east to check it out.
First, we sidled up at one of the high-top tables in the newly opened Next Door for some pre-dinner drinks. Luckily, owner and drink expert, Jacopo, was on hand to recommend two signature Italian cocktails dreamed up by their in-house mixologist, Salvatore Tafuri. Jacopo suggested the Negroni (gin, campari, and sweet vermouth) and the Napoli (tequila, lime, lemon, fresh mint), both of which which went down surprisingly smooth, considering my typical aversion to mixed drinks.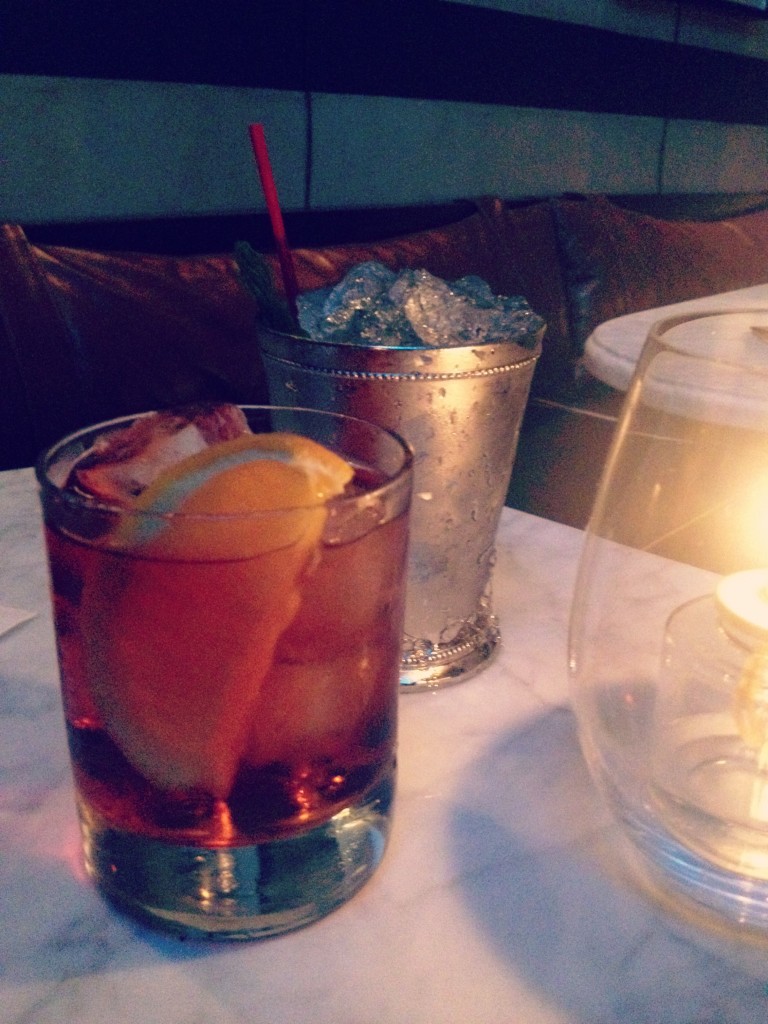 Next, we moved over to the restaurant at Felice 83, where Jacopo recommended some of the regulars' favorite dishes, which he paired with glasses of his family's own Felice Rosso wine (a blend of sangiovese and merlot). On our menu:
Per Cominciare
Polpettine – veal & lemon zest meatballs served in a light tomato sauce
Arancini – saffron rice balls with veal, eggplant, & mozarella
Antipasti
Insalata di Carciofi – raw artichokes served with rucola, hearts of palm & shaved Parmesan
Le Paste
Ravioli Spinaci e Ricotta – ravioli with spinach & ricotta in a butter, sage, & parmesan sauce
Pappardelle alla Salsiccia – pappardelle pasta with sweet Italian sausage, braised endives, porcini mushrooms, marjoram, tarragon, & truffle oil (OMG YUMMIEST)
I Dolci
Torta di Zucca – pumpkin cheesecake
Felice's Gelato Sundae – vanilla gelato, crushed nuts, crumbled cookies, chocolate sauce, homemade whipped cream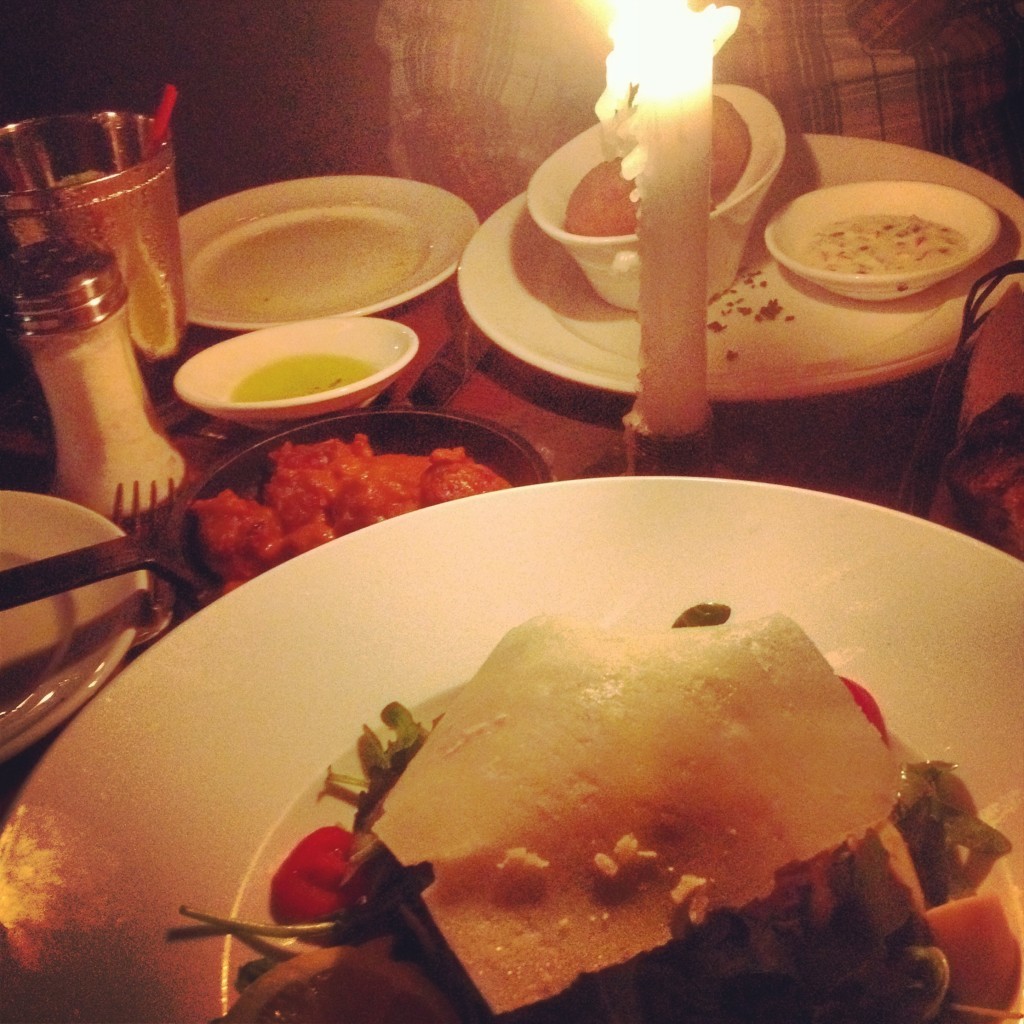 We wined and dined until our bellies couldn't take it, and even then, we wanted more. We could have easily ordered seconds (and thirds and fourths) of the polpettines, and the pappardelle with sausage and truffle oil is a new favorite.
Good news: the ingenious team behind Felice 83 isn't confined to the Upper East Side. In fact, they have multiple locations around the city– all dedicated to delicious wine and Italian food. To learn more about what they have on the horizon, check them out on Twitter and Facebook.
From one wino to all other winos: Felice 83 is a must on the New York dining scene.
 xo!
the wino
– Thank you to Felice for inviting me to wine & dine. All opinions are my own.