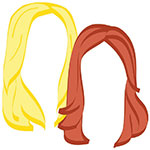 Back in October when we booked our trip on an OMG-I-NEED-A-BREAK-FROM-WORK whim, we didn't have much of a plan. Shocking, right? A mutual return to Paris was very tempting, and, quite honestly, almost won. But we looked at a long list of cities and finally settled on Geneva. Armed with a plan to explore the surrounding region, we couldn't wait to visit Switzerland — a country that was new to both of us. And, best of all, one we would be able to see a TON of thanks to the famous Swiss Rail.
We had no idea just how much we would be able to see.
Switzerland Tourism very generously offered to sponsor our Swiss Passes during our stay. Thanks to a 4-day, first class pass, we were able to see the countryside in serious style.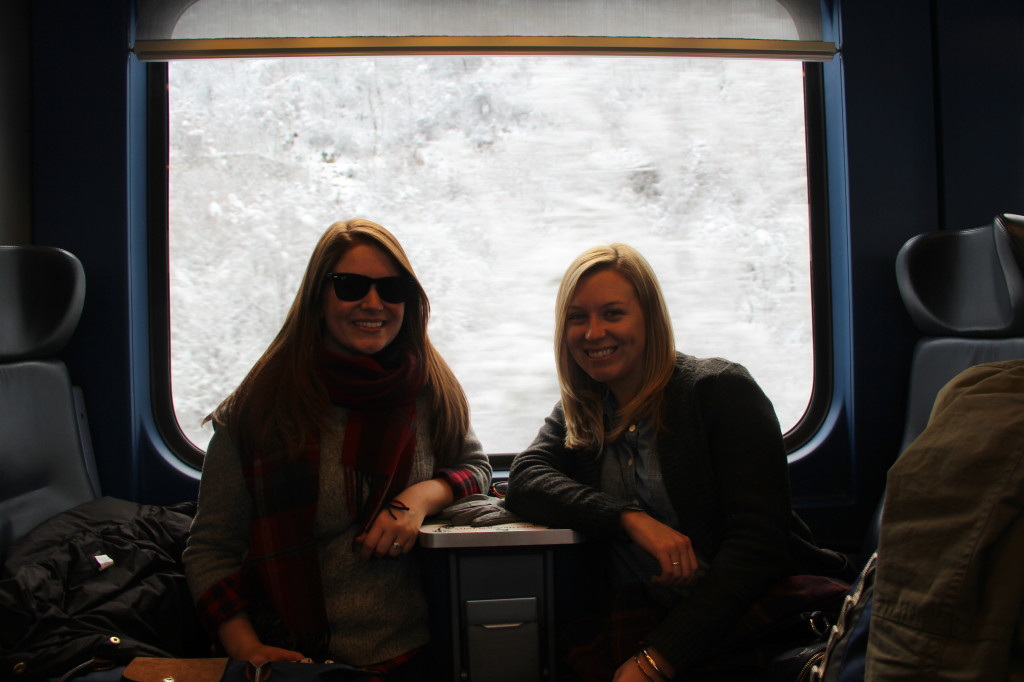 Thanks to screaming toddlers and chatty teenagers surrounding us on our flight, we hadn't slept more than a few hours during our journey to Switzerland. Even so, it was impossible to close our eyes to the Swiss countryside as we made our way up the mountains.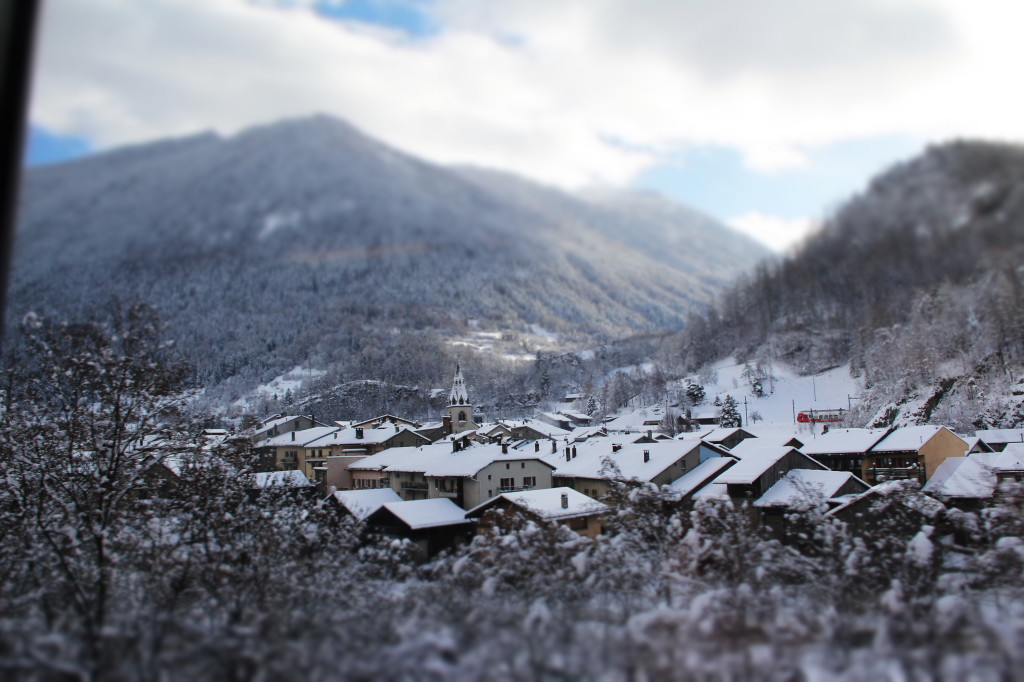 And like, we don't mean to brag, but… we planned a pretty killer itinerary for our short stay in the Lake Geneva region.
Day One: Verbier
Immediately upon arrival, we boarded the train to snowy Verbier. Though we later debated its position in our itinerary, Verbier was, undeniably, the perfect introduction to Switzerland at Christmastime. Our visit was even complete with picture perfect views from the train and gondola required to reach the town. On the way there, we were told our passes covered the gondola ride. On the way down, however, there was some confusion and we ended up paying. It was only 10 CHF/person, but difficult to tell which was correct. Just something to keep in mind.
Where we stayed: Hotel Ermitage. Yeah, this was the view from our room, sooo…: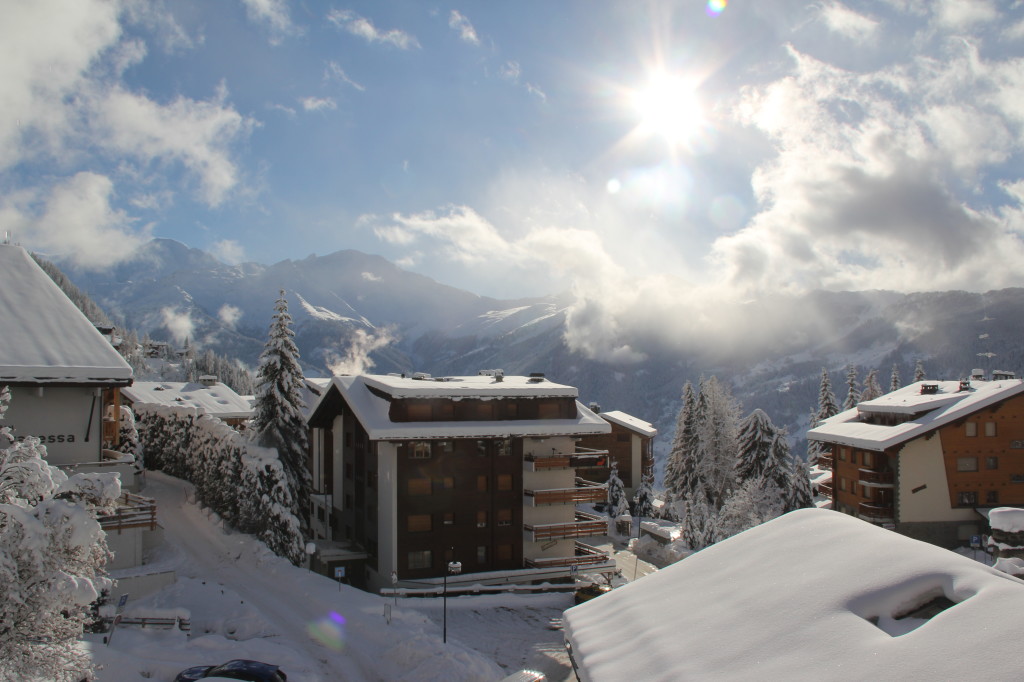 Lazy Travelers approved.
Where we drank: Après-ski in Switzerland is everything we'd hoped. We absolutely loved it. We met our new friend Isabelle for drinks at Fer a Cheval. This spot was chock full of skiers fresh off the slope. Warm cozy tables + huge pints of cold Carlsberg = perfection. 

Where we ate: We dined on raclette and truffle fondue at Le Caveau and breakfasted at Le Milk Bar before departing the very next morning. Both absurdly delicious.
Day Two: Lausanne & Montreux
We literally missed the train to Lausanne by a MILLISECOND, but it was ok because the schedules are fairly consistent. We also got to see these guys while we waited: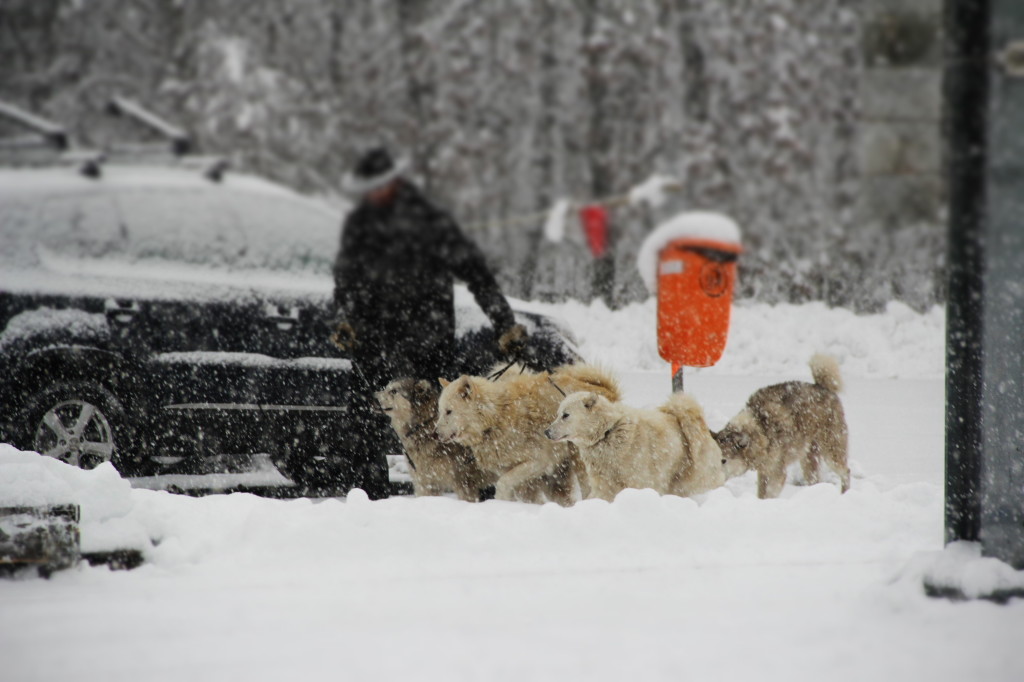 Once we arrived, we realized that Lausanne is very pedestrian friendly, but also very, very hilly. The French influence was immediately apparent and completely charmed us.
Where we stayed: BnB Lausanne, where we had another picture perfect balcony and our first experience with muesli. Need to learn how to make that and STAT.
What we saw: Two of our must-see destinations fell on Day Two — Chateau de Chillon and the Montreux Christmas Market.
Where we ate: We very stupidly didn't factor in time to eat between breakfast in Verbier and dinner in Montreux. By the time we got to the festival, we rushed into the first place we saw to get warm. Biggest mistake. This was for sure our most forgettable meal, aaand not even sure its worth giving a name credit to the restaurant. However, back in Lausanne, Cafe de Grancy saved the day with a late night cheese plate and one of the most delicious chocolate deserts ever to be consumed. We'd post a picture, but we ate it too fast for such nonsense.
Day Three: Lausanne & Geneva
On our third morning, the Lausanne Tourism Board treated us to a walking tour of the city, which required beaucoup de exercise. The medieval city is built on a section of hills and valleys, but the view from the Cathedral de Notre Dame at the top of the city is worth the hike.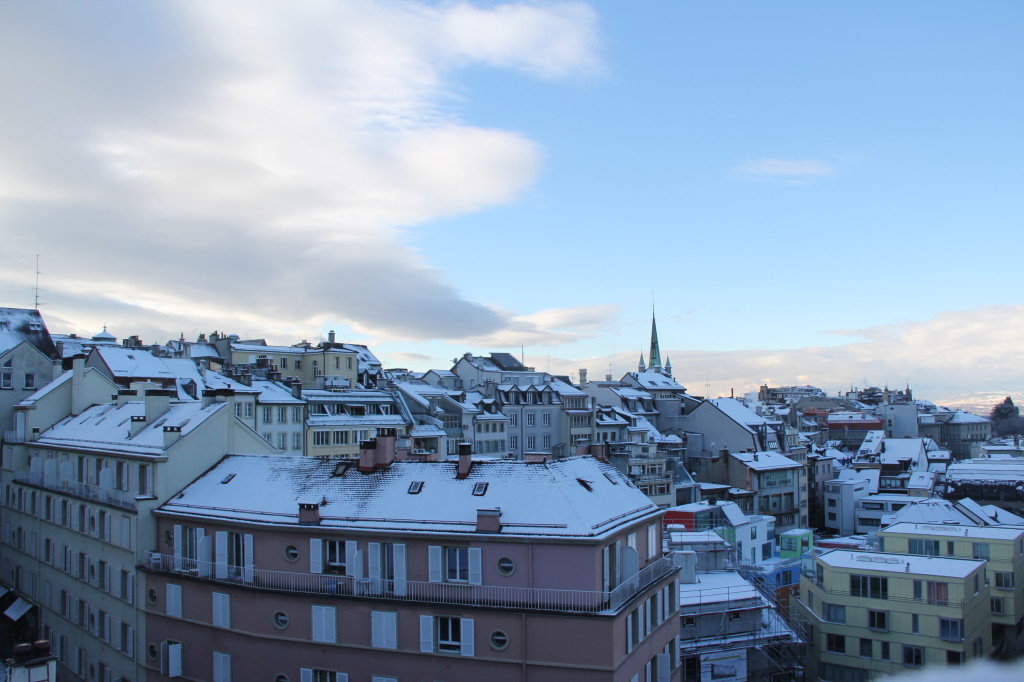 After our morning walk, we hopped the train yet again to head to Geneva, which was an easy and scenic hour's ride from Lausanne. We spent Saturday night walking around Vieille Ville (the oldest part of Geneva) and taking in all the Fête de l'Escalade craziness.
Where we stayed: City Hostel Geneva. That's all we have to say about that right now.
Where we ate: In Lausanne, we warmed up with a pint and light lunch (you know, if light means blocks of goats cheese and potato soup) at Brasserie Bavaria. For dinner in Geneva, we waited in a long line to dine at the famous Relais de l'Entrecote. HEAVEN. There may or may not have also been a can of Pringles that came into play back at the hostel, thanks to the many glasses of wine consumed throughout the night.
Day Four: Bern & Geneva
Because our Swiss Passes made hopping from city to city so easy, we decided on Sunday that one more day trip was in order. We settled on the Swiss capitol of Bern and left Geneva bright and early since we thought the journey might take a while. We were pleasantly surprised when the first train we boarded went directly to Bern! It stopped only in Lausanne and Fribourg along the way. Having gotten used to the French influence along Lake Geneva, we were completely blown away by the more Germanic city of Bern.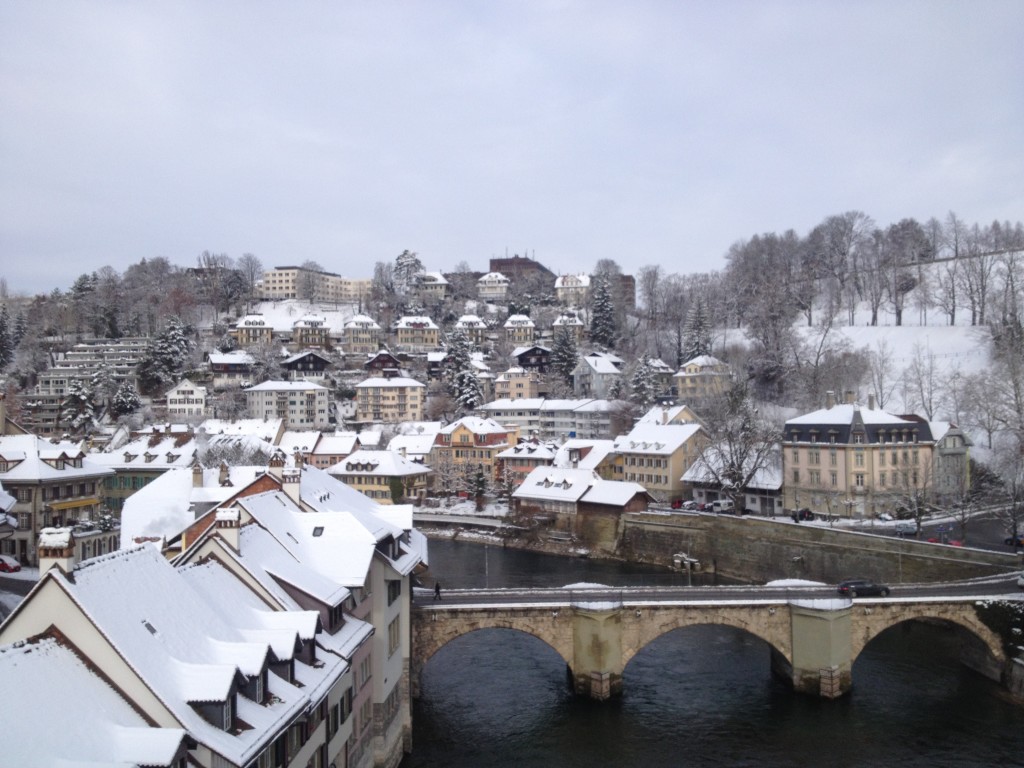 We spent the morning and afternoon walking around the perfectly picturesque and extremely quiet streets (Europe on Sundays…interesting). We eventually (and somewhat sadly) hopped the train back to Geneva. And, we made it just in time to catch the culmination of Fête de l'Escalade… but more on that later.
Where we ate: We searched for Bavarian deliciousness in Bern, but opted for an Italian restaurant near the Marktgasse. Our food was absolutely delicious, but the highlight of Pizzeria Molino FOR SURE was the Italian/Turkish/Swiss/?? waiter who kept us laughing throughout the entire meal. For dinner, we escaped the Fete de l'Escalade to hide out in Au Carnivor. Shout out to our waiter who finally solved the mystery of Escalade–which we will gladly detail in a future post dedicated solely to the extravaganza.
Day Five: Au revoir, Switzerland!
After another quick, easy train ride from Geneva to the airport on Monday morning, we said our sad goodbyes.
But while it was au revoir to a snowy Lake Geneva, it was 'ello to the Emerald Isle.
xo!
the romantic & the wino
– Though Switzerland Tourism sponsored our Swiss Passes, all opinions are 100% our own. We swear it.
Save
Save
Save