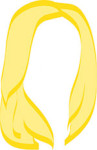 I'm here, I'm here! After a relatively painless move in the Volvo, I can now call Rockville, Maryland my home. And it ain't too shabby.
Sure, its no booming metropolis. It's more of a small town with a recently built-up main street, but it's home and I LIKE IT! Our apartment is right on the main street overlooking the town square, which at the current moment is complete with a CHRISTMAS TREE AND ICE SKATING RINK a la Rockefeller Center.
Maybe its the small town atmosphere or maybe it's my beautiful new kitchen, but I've been experiencing a serious case of domestic goddess-ness since I've been here. I'm like, decorating and cooking and organizing aaand I made my first batch of Christmas cookies last night. Is this part of getting older? Am I destined to a life of domesticity? WHO AM I?
small town and loving it,
the wino