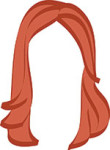 This weekend was one of those staycation-type weekends that cured just a little bit of my latest streak of New York angst. I go through this every single time we move–mostly because it makes me realize just how absurd and expensive it is to survive in this city. Lucky for me, my sister came to visit this weekend and the hubs and I were forced to find the best of the best to entertain her (she's very demanding) (total joke, she's a complete #1, remember?).
Aside from the usual requirements of food, food, and more delicious food, we also made an impromptu decision to head to the Top of the Rock. This has been on my must-do list for about a million years, and as you all know, last minute sightseeing is the way to my heart.
Consensus? Worth it.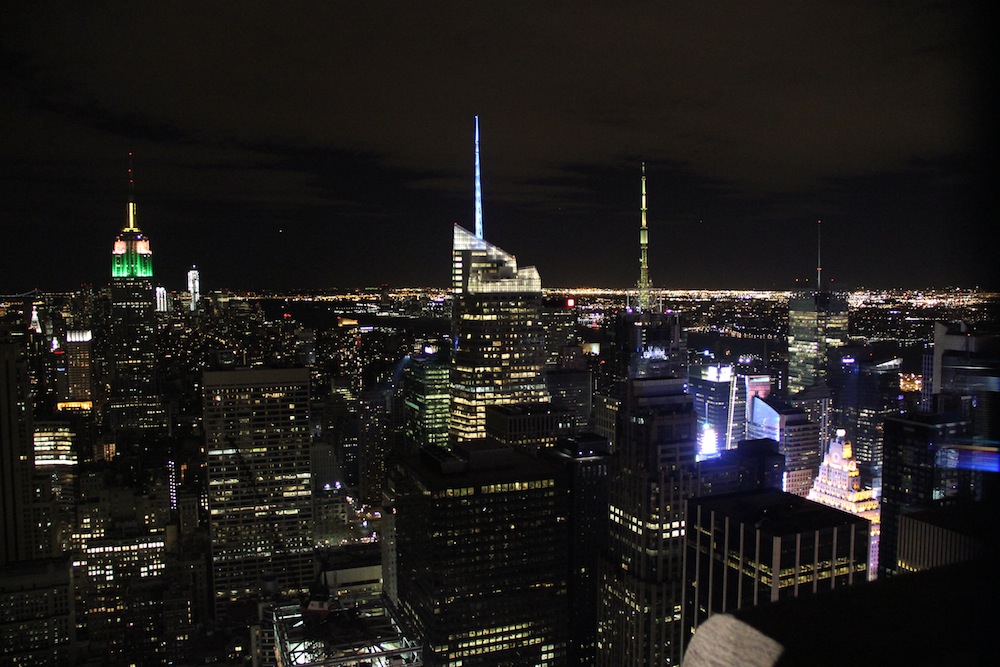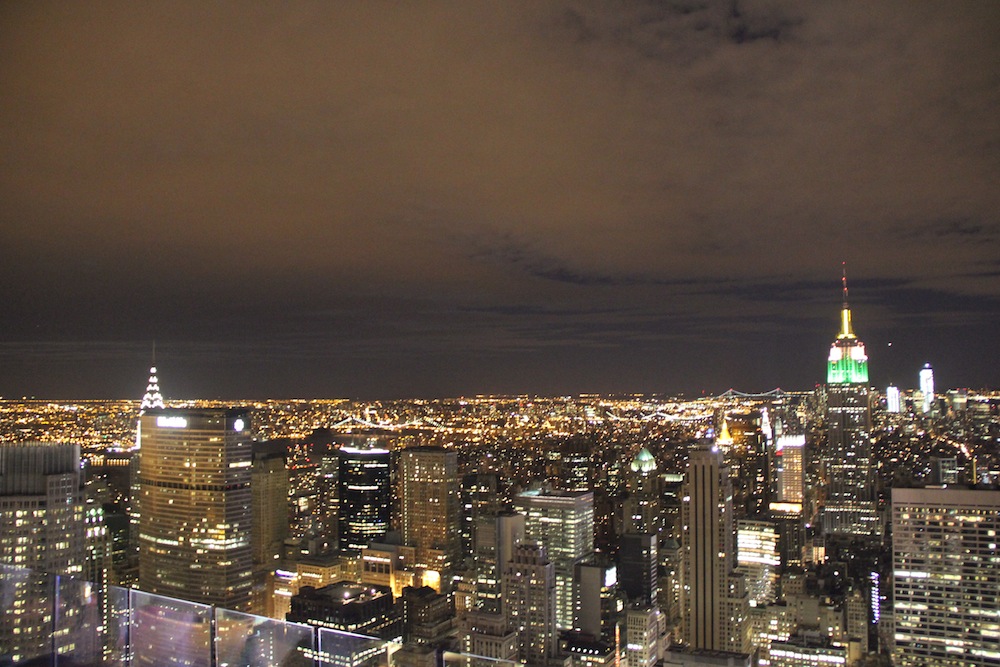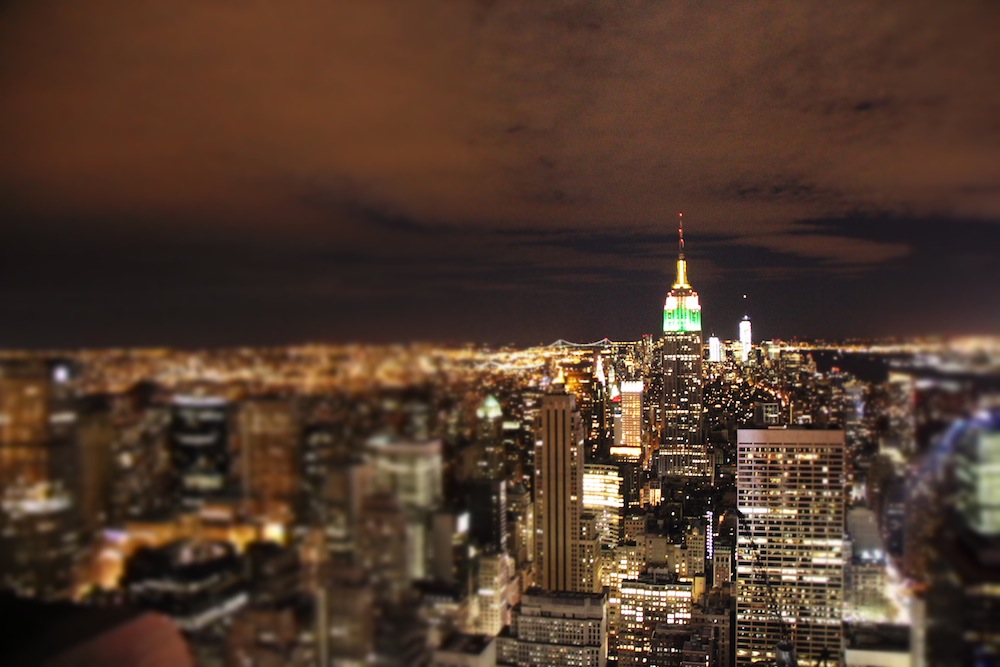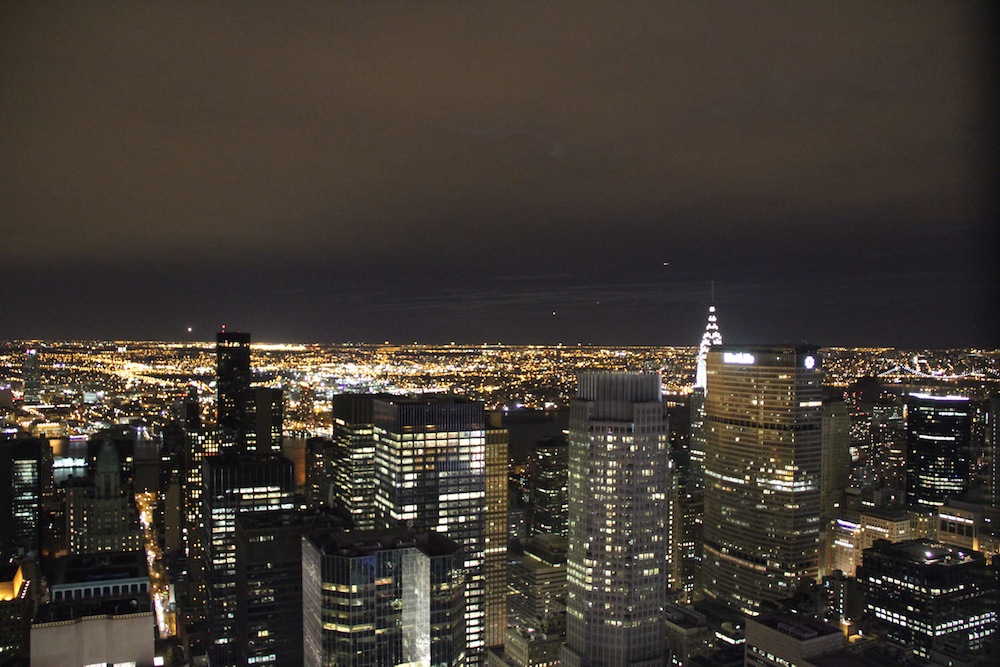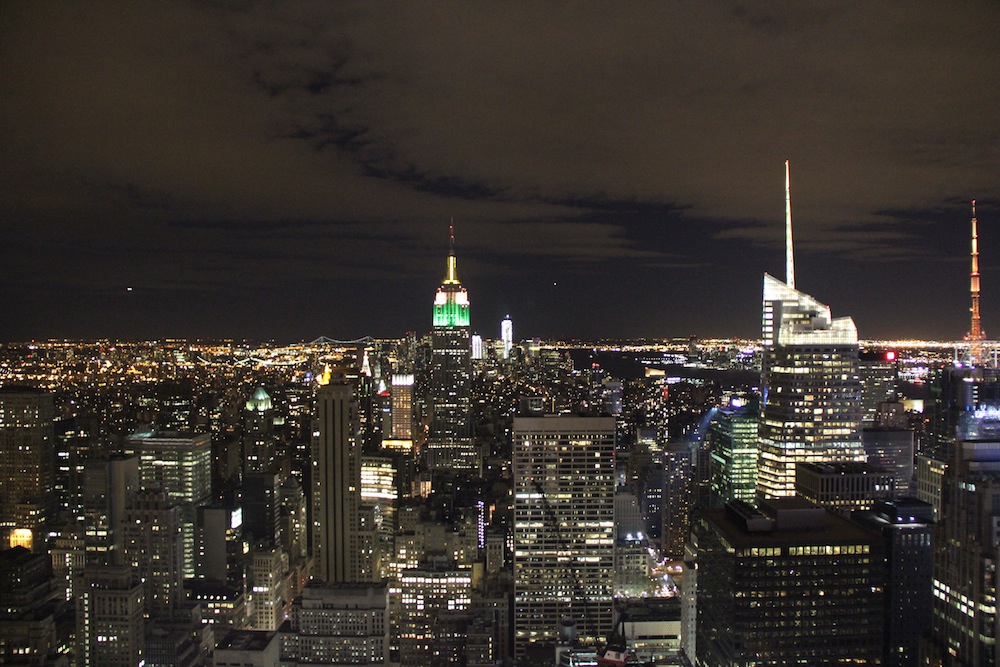 Things to note: it's recommended you buy tickets for a timed entry, and this was great advice. We booked the 10:55 PM entry and it was much more packed than I expected, but having a timed ticket meant we could skip the general line. You know I love a good line skipping. There's also a sunrise/sunset ticket, which allows you to enter during–can you guess?–sunrise AND sunset. I'm not generally one for waking up for the sunrise on vacation, but I bet the views are pretty stellar. Also, tickets will run you $25/person, so keep this in mind.
Cheaper alternative: the hubs and I used to live around the corner from Beekman Tower, and though you're not 67 stories in the sky, there is a bar and the view is still pretty amazing. The wino is also a fan, and not just because it was her first official experience with a dirty martini. I would still recommend a visit to the Top of the Rock, but I can fully respect not wanting to pay $25 to stand on an observation deck.
Lesson learned: next time I'm feeling moody about my relationship with Manhattan, I need to find a tall building I can stand on. It makes me feel like I can conquer this place.
xo!
the romantic