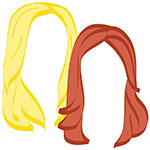 Another week, another induction to the Lazy Travelers' Jetsetters Club! Ready to meet Bethaney of Flashpacker Family fame?
She's a semi-nomadic Kiwi and 1/3 of the aforementioned flashpacking family. The other 2/3 are made up by husband Leo and son Reuben. Are you so impressed by our fraction abilities? ANYWAY. When she's not chasing around her toddler, she's busy trying to visit one new country every year. And she's doing a pretty bang up job at it, we must say.
Read on, travel lovers. You're gonna like this one.
Favorite Place: This one's a toss up between Italy and Bangkok, but I've been to Thailand more recently so I'd have to go with Rome. I love the energy, passion, history and, of course, the food.
More importantly, favorite meal: One of the best meals I've had on my travels was at a local restaurant our friend took us to in Koh Samui, Thailand. Having lived on Samui for five years, our friend knew all the best restaurants. We ate the most fabulous meal of Som Tam (a spicy green papaya salad) and sweet curry chicken all mopped up with sticky rice. Heaven!
The moment you caught the travel bug?: I'm pretty sure I caught the travel bug from playing "Where in the World is Carmen Sandiego?" on the computer at primary school. I've been obsessed ever since! Countries, capitals, maps, flights. Anything related to the logistics of travel.
First experience traveling alone: I've travelled solo many times but often met up with friends or family on the road. My first experience of truly travelling alone was spending two months in Thailand, Vietnam and Indonesia. My boyfriend in London dumped me, and I was on my way back to New Zealand. It was a very "Eat, Pray, Love"-esque journey where I learnt a lot about myself and how to live with my own company.
Ever been (or thought you've been) in imminent danger while traveling?: I'm extraordinarily stubborn by nature so often get myself in sticky situations where I won't back down over something, particularly if I feel like I'm being ripped off. My sleeper train almost left me by the Chinese border in Vietnam because of my stubbornness. I don't think I've ever been in imminent danger before.
Worst hotel/hostel experience: Hands down, the place we ended up at in Khanom, Thailand last year. I thought I was being clever picking an out of the way, locals-only beach destination in Thailand. I booked a room at a resort for our family through Agoda. We got there and the place was a ghost town that was completely falling apart. I don't think our room had been opened up or aired out in month. There was a dead frog in the shower. We had blood on the towels, garbage in the pool, dirty diapers lying around the property. Oh, and stray dogs everywhere. We high-tailed it out of there as soon as possible!
Best hotel/hostel experience: My best, most surreal, hotel experience was at the Hyatt in Tokyo on our honeymoon. I'd never been a 5-star kind of girl before that, always preferring nice guesthouses to big chain hotels, but this was something else! We were upgraded on arrival because of the honeymoon factor, bonus! Front desk staff escorted us to our room, pushing elevator buttons, opening doors and apologizing profusely for even a two second wait. We got a 10 minute introduction to our room – everything from how to dock our iPod to how the electronic toilet works. We ate lunch at a restaurant in the hotel and every time we drank a sip from our glass of water the waitstaff would bring us a full, fresh glass. It was service to the max!
Favorite family vacation: Apart from trips to Australia, our first international trip as a family was to the US. We spent six weeks renting an apartment on the Las Vegas Strip (Vegas is a great place to travel with kids) and then drove around the Southwestern states for three weeks. It was fantastic. Reuben said his first proper word in Flagstaff, Arizona.
Must-have packing item: I love my packing cells! We travel with one big bag and each have our own packing cell inside. It's a lot easier to manage than multiple bags especially when juggling a child, stroller and diaper bag.
Most unbelievable travel experience: My most unbelievable travel experience came in Burma when a chance meeting with a Buddhist monk lead me to visiting his monastery and orphanage. It's one of those moments that really makes you realize why you travel. I wrote about my best travel experience just last month.
Favorite "I can't believe I'm doing this" moment: It would have to be jumping off the top of a boat into the deep, dark sea in Halong Bay, Vietnam.
Place you can't wait to return to: The US. I feel like we just scratched the surface on our last trip. Each state feels like a completely different country and I can't wait to explore them all.
Place you can't be paid to return to: The Gold Coast in Australia…. so over-rated!
Any exciting trips coming up?: We're about to move into full time nomadic travel. Life is about to be one great big adventure!!!

Dream vacation: The Maldives are right at the top of my list but they are just so darn expensive!

Favorite tourist attraction: The Eiffel Tower. I adore Paris and the Eiffel Tower is such a perfect icon of the city. There's nothing like seeing it twinkling in the distance for the first time.
Favorite "I'm trying not to look like a tourist" attraction: Not so much an attraction but I love visiting supermarkets in foreign countries. Poking around the shelves in a supermarket tells you a lot about the country and it's people.
Favorite travel photo: A tired boy at sunset in the temples of Bagan, Burma…

For more photos and travel tales, visit Bethaney on Facebook, Twitter, or Pinterest.
We know you wanna.
xo!
the romantic & the wino