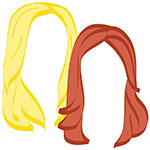 This week's Jetsetters are Bryan & Jessica–bloggers, beer enthusiasts, and two of our favorite twitter buddies (@a6packofstories). Not only are they planning an amazing trip to Munich, Salzburg, & Prague, but they're detailing their plans (& anecdotes from past trips) on a travel blog we can totally get behind: asixpackofstories: behind every beer is an even greater story. We loved reading their answers… even if we are super jealous of their Loch Ness experience.
Favorite place you've been: For both of us, it's definitely Amsterdam.
More importantly, favorite meal: Our favorite meals of all time were in Paris, where else!
Jessica: Onion Soup at La Rotonde. We almost made the mistake of going to the French equivalent of Denny's (Hippopotamus). The minute we saw pictures of food on the menus and coloring cards at the table, we knew it was a bad idea. Luckily we bolted and it led us to La Rotonde.
Bryan: Braised Lamb at Le Select.
The moment you caught the travel bug:
B: The first time I saw Samantha Brown's passport to Europe. I realized there was a whole other world out there.
J: I didn't have a lot of opportunities to travel when I was younger, but I knew it was something I always wanted to do. Before I met Bryan, I'd been on two vacations: Disneyworld and South Padre, TX!
First experience traveling alone:
B: Years before I met Jessica, I took a solo trip to Los Angeles to see if would ever want to live there. I decided I wouldn't. Now, 7 years later, here I am living in LA.
J: My first trip to Europe with Bryan overlapped with one of my best friend's weddings. I flew out after the wedding to meet him in Berlin. I'd only been on a plane one other time in my life (Disneyworld) and never overseas. I arrived to the Berlin airport and Bryan was nowhere to be found. Neither of us took phones and I was convinced someone in the airport was going to kidnap me. Finally, after an hour and a half of panicked pacing, Bryan showed up. He slept through his alarm due to a rocking karaoke session the night before.
Ever been (or thought you've been) in imminent danger while traveling?:  J: See above: being scared, naïve and alone in a foreign airport for the first time. Obviously there was NO danger, just a scared-y cat unseasoned traveler.
B: The house we rented in Berlin was a little outside the city. There was a shortcut to the train stop but that meant going through a heavily wooded area. On our last day we had to cut through there at 4AM to make our 6AM flight. It was eerily quiet, foggy and 4AM in a foreign country in the middle of the woods. I don't recommend it.
Favorite way to travel: 
B: Prepared.
J: I love taking trains through Europe, seeing the outside the big cities.
Worst hotel/hostel experience: Best and worst, all one in the same when you stay at a gem like the Hotel Sphinx in Amsterdam. Great because it's in Amsterdam, cheap and pretty clean. Bad because they messed up our reservation and three people had to share a bed the size of a car hood. One of those passengers happened to be a 6'8" 350lb man (our friend, Shades). Also bad because the continental breakfast consisted of powdered orange drink and mystery meat laid out in Tupperware…ROCK ON.
Best hotel/hostel experience: See above!

Favorite family vacation:
J: As a child, Disneyworld.
B: Family road trip from Dallas to Denver, Co.
Must-have packing item:
B: Toothbrush.
J: Travel Guides. Bryan likes to refer to them as El Dork-o and scolds me when I bring them out in public.
Most unbelievable travel experience: This is SO hard to answer. There are way too many to narrow it down to one. Our top favs off the top of our head: Standing at the Berlin Wall, the Eiffel Tower, William Wallace Monument, Notre Dame, Highlands of Scotland, Guinness Factory, Anne Frank House, Checkpoint Charlie, Poutine Fries in Vancouver…and on and on.
Favorite "I can't believe I'm doing this" moment:
B: After seeing Urquhart Castle in the Scottish Highlands, we got to cross Loch Ness in a ferry while drinking "Nessie" beer.
J: Standing on the rooftop of Montparnasse Tower gazing at a 360 degree view of one of the most gorgeous cities on the planet. Then treated to a dazzling light show on the Eiffel Tower. So. Beautiful.
Favorite tourist attraction:
B: the Berlin Wall
J: Stirling Castle (Scotland)
Favorite "I'm trying not to look like a tourist" attraction: We pretty much own up to the fact that we are tourist. Don't worry, no fanny packs though.
Place you can't wait to return to:
J: Paris
B: Amsterdam
Place you can't be paid to return to: We're vacation sluts. We'd pretty much go anywhere if we were paid.
Any exciting trips coming up?: Yes! Oktoberfest in Munich, Salzburg, Austria and Prague, Czech.
Dream vacation:
J: A month long in Italy, Greece & Spain.
B: Branson, Mo. What? They have the loosest slots.
Please let us know if you'd like to be a Jetsetter for an upcoming post!! Leave a comment, send us a message, or tweet at us (@lazytravelers).
xo,
the romantic & the wino