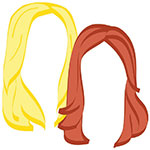 We don't like to play favorites, but today's jetsetter, Brit @britseeingstars, is just our kind of girl.
The romantic first met Brit at TBEX Keystone, and then we all met up again in NYC during TBEX Costa Brava (mainly to laugh at all the losers who went to Spain. OH MAN, what a bunch of nerds… cue quiet sobbing). It's safe to say that we officially hit it off as we nurtured our TBEX FOMO over beers. Many beers. And I think shots?
Annnyway… though our time as New Yorkers only overlapped for a short time, we're now obsessed with following Brit along on her solo trip through South America. She's currently in Colombia, and we have a feeling it's going to get harder and harder to keep track of her travels. Girl's got big plans this year.
You can say hi to Brit on Twitter, Facebook, or right here in our comments section. SO many options.
Enjoy!
Favorite Place: New York City… even though I live there, it constantly surprises me. It was such an exciting place to visit as a kid. Its energy still captures me like a brand new city, every time I wander about, get lost, and find new things to love.
More importantly, favorite meal: A pumpkin curry made by my home stay "mom" in Thailand. I can't believe I left without getting that recipe.
The moment you caught the travel bug: At the first hostel I stayed at while studying abroad in Australia. We had a vacation from classes and took a two week trip to Cairns. Meeting all those people from different places, many of them long-term travelers, captivated me. I knew I wanted to do that too. The excitement of that experience led to a tattoo and a promise to a best friend to keep traveling. The tattoo is pretty faded but the travel bug is not!
First experience traveling alone: My friends all left a week before me on the semester abroad and I visited Sydney on my own. I remember being so impressed by myself the first time I asked for a table for one. I'm now traveling solo in South America and it feels like second nature.
Ever been (or thought you've been) in imminent danger while traveling?: In Vang Vieng, Laos, we were crossing a rickety bridge on motor bikes. My wheel slipped off the flat, center section and onto the horizontal slats. I lost control and nearly veered off the bridge. My friend kept going with no idea that I had almost just plunged to my death and I didn't get to tell her until we finally stopped and I was still shaking. Apparently, I'm not very good at motorbikes.
Worst hotel/hostel experience: Actually, just a few nights ago. I woke up at around 4am to the very disturbing sound of someone trying very hard not to puke. He was sitting up in bed making this awful gagging noise and finally let it go, all over the tile floor of room. Now I know that puke goes EVERYWHERE when it hits tile. I left that hostel in the morning.
Best hotel/hostel experience: That very first hostel I stayed in that introduced me to the experience of sleeping in a room with strangers and sharing each other's stories. It was all so new and exciting.
Favorite family vacation: We visit with family in Lake Champlain, Vermont almost every year and its always a favorite. There's a lot of ice cream and an activity my mom and aunts have coined "bobbing" which is floating in the lake with a raft and a beer or cocktail. The floating cooler is essential.
Must-have packing item: A sarong… which I FORGOT on this trip. Now I'm constantly on the lookout for a new one.
Most unbelievable travel experience: I'd say the whole trip I'm currently having. I never really believed this 6 months of solo travel would come together until I was on the plane to Bogota. I'm a month and a half in and I still wake up excited every morning. Well, except for that one morning when there was puke on the floor.
Favorite "I can't believe I'm doing this" moment: Dancing in the streets of Barranquilla for Carnival. No one we were meeting could speak English but they were all so excited to dance with us. The party spoke for itself and everyone was so happy.
Place you can't wait to return to: Northern Thailand… I'd love to go back to visit the home stay family I lived with.
Place you can't be paid to return to: Hmmm… that's a tough one! I probably would give it a second chance, but I wasn't crazy about Hanoi, Vietnam. Maybe I was burnt out from my trip by then? But I found that place extremely stressful.
Any exciting trips coming up?: I have about four months left in South America! Then in June, I'll be heading to Europe for the Mongol Rally.
Dream vacation: I've never been to any part of Europe so I'm dying to go. I'll get my wish when we drive through a very large portion of it in the rally!
Favorite tourist attraction: The Brooklyn Bridge… I have no idea why, but I love it.
Favorite "I'm trying not to look like a tourist" attraction: I'm pretty bad at trying not to look like a tourist, but while working in Times Square I think I make a point of enforcing the fact that I'm not. Get outta my way, Midwesterners! 🙂
Favorite travel photo: Snowy travel in NYC…

And now! Two truths and a lie!
1. You can request to be a jetsetter via e-mail, twitter, facebook, singing telegram, carrier pigeon, or any other method you deem suitable.
2. We love to hear from our readers who are interested in being jetsetters in whichever methods they deem suitable! But you'll get bonus points if you figure out how to use a carrier pigeon.
3. You're only accepted as a jetsetter after a grueling hazing process where we force you to clean our apartments and buy us gifts.
xo!
the romantic & the wino
P.S. #3 is the lie! IT'S SO EASY, WE ACCEPT EVERYONE!
P.P.S. If you want to clean our apartments and buy us gifts, we would at least move you to the front of the schedule, most likely.
Save