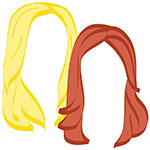 GOOD NEWS! First of all, it's Wine Wednesday, so, you know. Always cause to celebrate. BUT more importantly! We have a jetsetter this week! Are you proud? Don't be. Embarrassing secret: we had Alison of Global Living Magazine lined up for last week annnd due to the long weekend, the romantic completely forgot that it was Wednesday until her post was up and running and it was well after 4 PM. The upside to that was it wasn't Tuesday and she got to drink a lot of wine as a surprise.
Moving right along? Ok then.
Today's jetsetter is, as mentioned, Alison, who is the Founder, CEO, and Editor-in-Chief of Global Living Magazine — a new luxury lifestyle publication dedicated to living luxuriously worldwide. Sounds like our dream, pretty much. Until you can run out and grab a copy of your own, catch up on their digital version here and follow Alison on twitter here!
Favorite Place: Montreal, Canada. I lived there for four years during college and fell in love with it (yes, even the winters!). I would move back in a second if the opportunity presented itself. Wonderful city, great people and tons of culture.
More importantly, favorite meal: Difficult to choose just one, but Café Sambal at the Mandarin Oriental in Miami, FL is fantastic, as is Merchants in New York City (also a cigar bar). I also always stop by Vin Rouge Vin Blanc in Geneva, Switzerland when I'm there – they have a fantastic charcuterie platter that goes perfectly with their wine list and you can enjoy it all on the banks of Lac Leman.
The moment you caught the travel bug: I have been traveling since I was little. Born in Pittsburgh, PA, I used to travel a lot with my family to Spain to visit my father's family. Then when I was eight my family moved to Holland and we spent the next ten years living in Europe (five in Holland, five in France) where we traveled around as much as we could. Then I took off on my own for college in Montreal, Canada and haven't stopped traveling since!
First experience traveling alone: I have flown alone numerous times but I always meet up with people where I go, so I guess you could say I haven't really traveled alone. It's good to have friends all around the world (huge perk of attending international schools!) – there's always someone to join you for drinks or dinner!
Ever been (or thought you've been) in imminent danger while traveling?: No, I guess I've been quite lucky!
Worst hotel/hostel experience: I haven't actually had any memorable bad hotel experiences. I guess if I had to choose one, it was one in Colorado but only because there was a high school event going on in the hotel over the weekend I was there and it felt a bit like a college dorm! Otherwise the hotel was great, but the kids eating pizza on the floor in front of their rooms and packing into the elevators did put a slight damper on my trip. Fortunately the spa was perfectly serene and I was able to relax just fine.
Best hotel/hostel experience: When I was younger we used to always stay at the Intercontinental in Mayfair, London, England and I always remember that being such a wonderful experience. We would get high tea and it was in a great location so I think that definitely makes the list. I also love the W Hotel in Montreal, Canada, because that is where my husband proposed to me, so it has a special meaning to me.
Favorite family vacation: When I was younger and living with my family we traveled a lot and I always loved our trips to London. Since we lived so close (Holland and France), we could easily go for the weekend and see plays and enjoy the shopping. Now that I'm married and travel with my husband, we love traveling as much as possible together and love visiting big cities like New York, Boston, Geneva, Atlanta, Amsterdam, Milan and Montreal and walking until we can't walk anymore. It's the best way to see a city!
Must-have packing item: I'm a sucker for taking photos so it'd have to be my camera. I love coming home and going through them again – it's like being on vacation over and over. Plus, I love to create nice photo albums and keeping a record of my travels.
Most unbelievable travel experience: I've traveled a lot so I can't really choose one – I guess my travels in their entirety are quite unbelievable to me, although I'm no where near done!
Favorite "I can't believe I'm doing this" moment: On our mini-moon (we haven't had enough time off work yet for the full honeymoon) my husband and I went to Beaver Creek, Colorado and took an open-top jeep ride up the mountain with a tour guide called Wolf. It was fantastic and something I don't usually do (I'm a city girl, for sure!) but the view from the top of the mountain was amazing and the ride was surely memorable!
Place you can't wait to return to: Geneva, Switzerland. I lived there for six months and feel like I didn't have enough time. I'd love to go back and explore more. I also can't wait to return to New York City – every time we go it's just not enough, so we always leave thinking about our next trip there.
Place you can't be paid to return to: Miami, FL. I lived there for four years and didn't really connect with it.
Any exciting trips coming up?: I'm about to move to Washington, DC so that is certainly exciting! But vacation-wise, I have a trip back to Switzerland planned for the summer for my best friend's wedding, which is definitely going to be the highlight of the summer!
Dream vacation: I'd love to go to Bora Bora – those little hotel suites in the water that you always see in magazines are just too amazing not to want to experience first hand! Although, since I'm not much of a beach person to be honest, you could just plop me in the middle of Chicago and I'd be perfectly happy for a week walking around and enjoying the city!
Favorite tourist attraction: I have to admit; I love Paris and the Eiffel Tower. I lived in Paris for five years and never got sick of the Eiffel Tower. When I was driving past it I always was in awe of its beauty. Paris in general is beautiful and despite it being quite touristy, it has preserved so much of its original flare – I love it.
Favorite "I'm trying not to look like a tourist" attraction: When I travel I'm not too concerned about whether I look like a tourist or not. Often I actually live in very touristy (big) cities, so you can't live life trying not to look like something! When I travel I like to see both touristy stuff and off-the-beaten-track stuff, which you can often find by visiting the tourist attractions and then keep walking around through quieter streets or simply asking someone where a good café is. Sometimes the gems are hidden and you have to seek them out, but don't miss out on great areas of town just because they are touristy! 
Favorite travel photo: Totally out of my comfort zone on the top of a mountain in Beaver Creek Colorado. Of course after this jaunt up the mountain in a jeep I returned to my lovely hotel and hit the spa, but being out in nature was fun while it lasted.
HEY. YOU. READING THIS. YOU SHOULD BE OUR NEXT JETSETTER. Leave a comment and maybe we'll ask you? (We'll definitely ask you).
xo!
the romantic & the wino