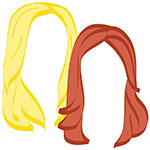 We're not quite sure how to compose this next introduction, so we'll put the fancy prose aside and just say this: if you're looking for a New York-based attorney who also happens to excel at singing karaoke around the globe, Harvey from H-Bomb Worldwide Karaoke is your guy. He's crooned along in karaoke bars across 27 different countries (that's a FACT), with more travel plans in the works. Read on to hear more about his song-filled adventures and how he lost a Chilean girl's hand in marriage thanks to a lousy chess game.
Favorite Place: A tie between Greece and Italy.  The reasons include the Mediterranean climate, the stunning beauty, the food, and the history dating back to classical times.
More importantly, favorite meal: In Istanbul I had a dish called iskender, which consists of grilled lamb strips, chunks of bread, tomato sauce, yogurt, and melted sheep butter, all mixed together.  The taste of this dish was absolutely incredible.
The moment you caught the travel bug: During winter break of my senior year of university, I competed in the World Debating Championships in Glasgow, Scotland. Prior to that trip I had never been out of my native United States and had never even been on an airplane. That trip instilled in me a lifelong love of travel.
First experience traveling alone: Between my second and third years of law school, I took summer law courses in London and Salzburg. The program was run by a law school other than mine, so I didn't know any of the other students beforehand.  Then, after the classes wrapped up, I spent three weeks traveling around Europe on my own.
Ever been (or thought you've been) in imminent danger while traveling?: In Mexico City I was robbed by a taxi driver.  He took my smartphone and some of my money, and then he forced me to get out of the vehicle and left me in the middle of nowhere at 2 a.m.
And on Easter Island I was chased by a pack of three stray dogs in a deserted area at dusk.
Then there was the time that I only found out later of the danger I'd been in.  It happened when I was on safari in South Africa. At about midnight on my first night at the game lodge, I was hungry so I wandered out of my bungalow, hoping to find a staff member to help me out with late-night snack options.  I did end up having the kitchen make me a sandwich.  The following evening I was in the bar, having drinks with staff members.  The staffers casually mentioned that leopards and hyenas frequently roamed the lodge grounds at night, so that it wasn't safe to leave my bungalow alone after dark. In fact, they told me that just the night before (the same night when I'd stepped out of my bungalow to search for sustenance), a leopard had been running around on the premises!  I shudder to think what would have happened if I'd encountered that leopard.
Worst hotel/hostel experience: Arriving in Johannesburg on a Saturday afternoon, I was exhausted and jet-lagged after having been up all night on a 15-hour flight from New York.  Normally in that situation, I will take a nap.  But when I got to my hotel, I couldn't get to sleep because there was a wedding party staying on the same floor and they were being very loud — slamming doors, screaming, etc.  Eventually the hotel kicked out that rowdy group of guests, but the damage was done.  I ended up not being able to get to sleep until very late that night, and I had problems with insomnia, fatigue and illness for days afterward.
Best hotel/hostel experience: The Embassy Suites in Murfreesboro, Tennessee a couple of months ago. I'm one of those New Yorkers who doesn't drive, my license having expired in 2011.  Getting around a town like Murfreesboro, with no mass transit and unreliable taxi service, could therefore have been difficult for me.  But the hotel's bellhop staff volunteered to drive me all around Murfreesboro in a shuttle van that's normally just used for airport runs and the like.  They took me everywhere from a karaoke bar to a Civil War battlefield — and didn't charge me for any of the rides.  One of the bellhops even gave me an impromptu tour of the city, which included a stop so that I could get out and take photos in the historic downtown.  My suite in the hotel was spacious and had lots of amenities, but it was the outstanding service that really made my stay there memorable.
In case you're wondering what I was doing in a random place like Murfreesboro, I was there on official World Karaoke Tour business!  I'd heard that a local bar had a karaoke show hosted by a woman named Heather who calls herself "H-Bomb"; so I just had to fly down to Tennessee and meet this other H-Bomb.  But I digress.
Favorite family vacation: My parents gave me the opportunities that enabled me to become a frequent traveler in adulthood. However, we didn't go on any long-distance vacations when I was growing up in New Jersey. I do treasure my memories of our end-of-summer family road trips to Cape Cod and Atlantic City.
Must-have packing item: I wish that I only had one must-have packing item!  But I can't go anywhere without taking along all of the following: (1) laptop, (2) DSLR camera, (3) tripod for taking long-exposure photos, (4) Kindle, and (5) smartphone. And that's without even getting into the related accessories like chargers and voltage converters.  I'm not complaining, as these devices have greatly improved the quality of my trips and my ability to document them.
Most unbelievable travel experience: On a flight from Santiago, Chile to Easter Island, I was seated next to a Chilean urologist and his college-aged daughter.  Among the offerings on the in-flight entertainment system was a computerized chess game that passengers could play against other passengers.  The doctor told me that I should challenge his daughter to a game of chess, and that if i won the game he would give me his daughter's hand in marriage.  I'll never know if he was serious, because I lost the chess match!  I swear that I was trying, but I just suck at chess. (Postscript: the father and daughter did not disembark at Easter Island; they stayed on the plane, which was continuing onward to Papeete, Tahiti.  So I never saw them again.)
Favorite "I can't believe I'm doing this" moment: Waking up on Easter Island.
Place you can't wait to return to: London. I've spent more time there by far than in any other foreign city, but have only been there once in the last six years as I've prioritized seeing places that I haven't yet been to. But I miss London and really need to make it back there!
Place you can't be paid to return to: There's no place I've visited that I wouldn't return to. In some cases I would take greater safety precautions, but I would still go back. Every place that I've ever been to has had at least some good qualities.  Also, there are always things that I didn't get around to seeing on my first visit to a particular destination.
Any exciting trips coming up?: Next month I'm off to Moscow, St. Petersburg, and Kiev, plus a weekend in Chisinau, Moldova. If all goes to plan, the 3 countries that I'll be hitting on that trip will become the 28th, 29th, and 30th countries on my World Karaoke Tour. That will give me the distinction of having sung karaoke in more countries than anyone else that I know of! (There's an Australian travel writer named Brian Thacker who's sung in 29.)
Just a few days after returning from that trip, I'll be heading to Toronto for my first-ever TBEX!  I look forward to meeting lots of my favorite travel bloggers in person for the first time there.
Dream vacation: I want to sing karaoke in Antarctica, the only continent where I have yet to make a karaoke appearance.  So all I have to do is find a way to get to McMurdo station, a scientific base that isn't on any cruise ship itinerary, has no hotels, and doesn't welcome tourists (but does have a bar with regularly scheduled karaoke nights!)  Of course, getting to Antarctica from North America (or from most places) is expensive and arduous anyway.  My goal of singing there just adds another layer of challenge.
Favorite tourist attraction: Going to observation decks at the top of skyscrapers and enjoying the panoramic view of the surrounding area — especially at night.
Favorite "I'm trying not to look like a tourist" attraction: One of the nice things about going to karaoke bars in foreign countries is that in most cases you don't see other tourists, and it can be a great opportunity to meet locals (although the loud music isn't always conducive to conversation).
I also like riding local mass transit systems, and reading on my Kindle, etc., just as if I were commuting to work on the subway in Manhattan.
Favorite travel photo: Me on Easter Island with some of the moai.  I've been fortunate to see some pretty amazing things in this world, but those mysterious stone statues have to rank at the top of the list.  Seeing them was definitely worth my run-in with the killer dogs.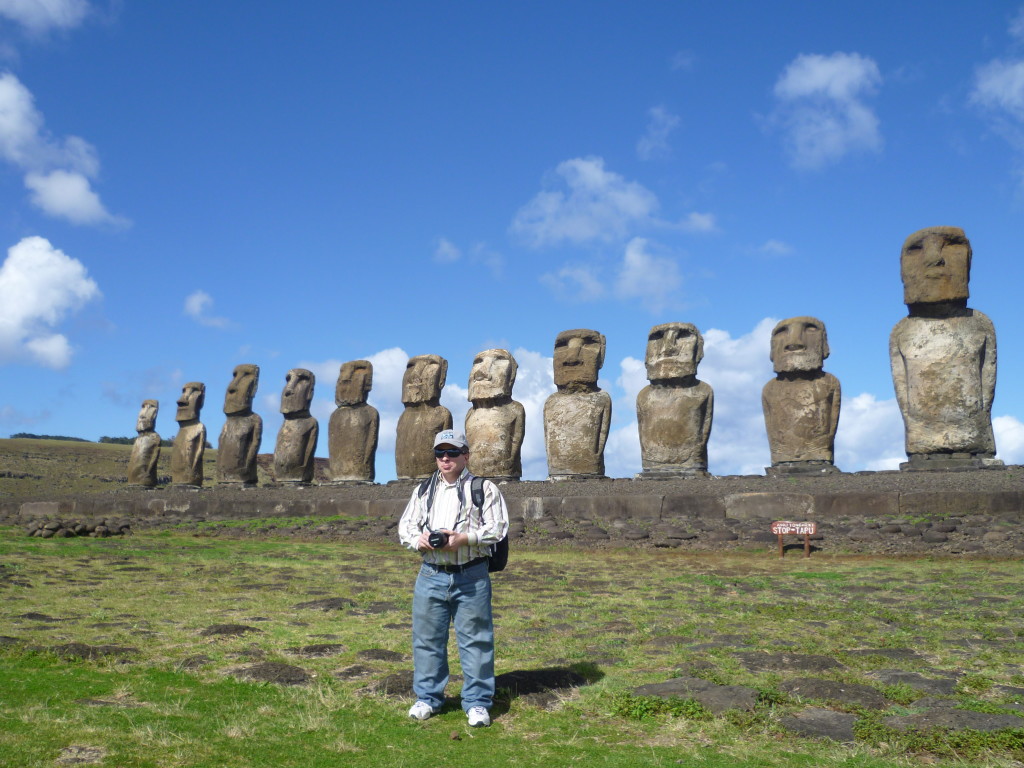 H-Bomb on Easter Island
For more of his adventures, follow him on Twitter, Instagram, and Facebook!
If you want to be featured as our next Jetsetter, don't be shy! Drop us a line at thelazytravelers [at] gmail [dot] com or leave a comment. We're friendly, we swear.
xo!
the romantic & the wino