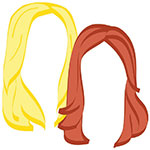 We have a girl crush and her name is Sarah. Let's review: she's lived in Africa, Bali, Saudi Arabia, and Belgium TO NAME A FEW. A full-on self-proclaimed (and with good reason) travel addict, she's visited over 60 countries and she's taking us along on the journey on her blog, Travel Cake. When describing her favorite city– no spoilers from us, you'll have to read on to find out where it is– she mentions cold beer and french fries, which means we're probably soul mates.
Read on, little travelers…
The moment you caught the travel bug: One summer, when I was 19, a friend and I were bored so we booked a flight to Zimbabwe. I know, not the usual remedy against boredom… The moment I stepped out of the plane, I felt such extreme joy to be back in Africa where I had lived several years during my childhood. My friend and I had the trip of a lifetime with crazy adventures with the most amazing backdrop. As soon as I returned home, I knew… I knew I wanted more and I haven't stopped since.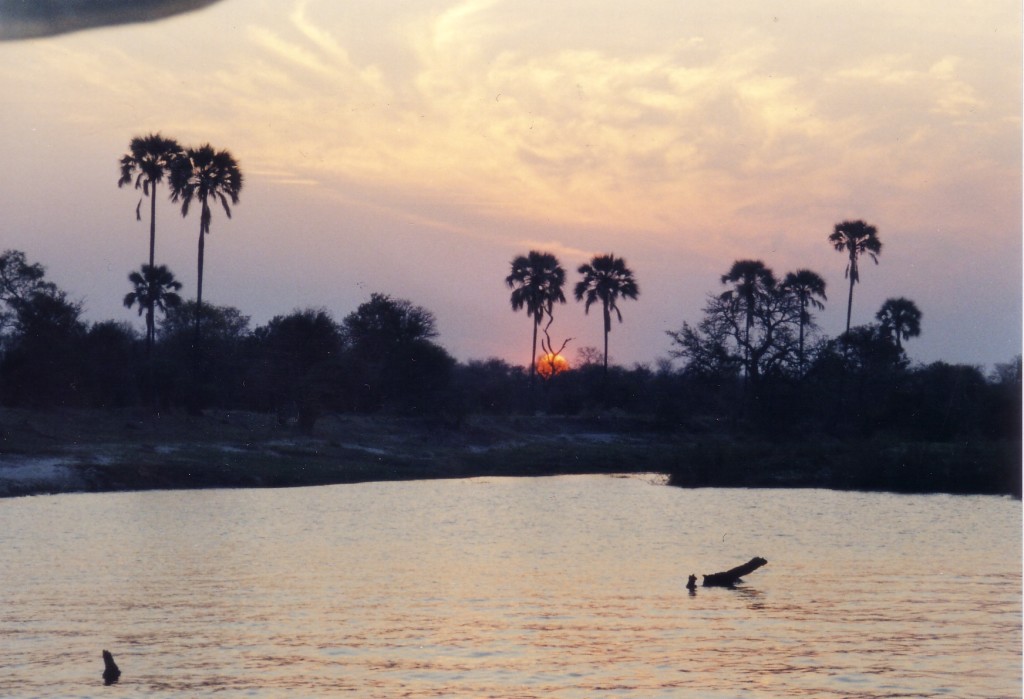 Favorite "I can't believe I'm doing this" moment: That actually happens quite often! The last time was a few months ago. I wasn't doing anything extraordinary, just sitting in a café in my temporary hometown in Bali. I was sipping on a naturally sweet strawberry mango juice soaking in the view on the rice fields. Birds were chirping, the soft morning sun was lightening up my face while a gentle breeze caressed my skin. Then it me: an intense wave of happiness… I thought: I can't believe I'm doing this. I can't believe this is my life.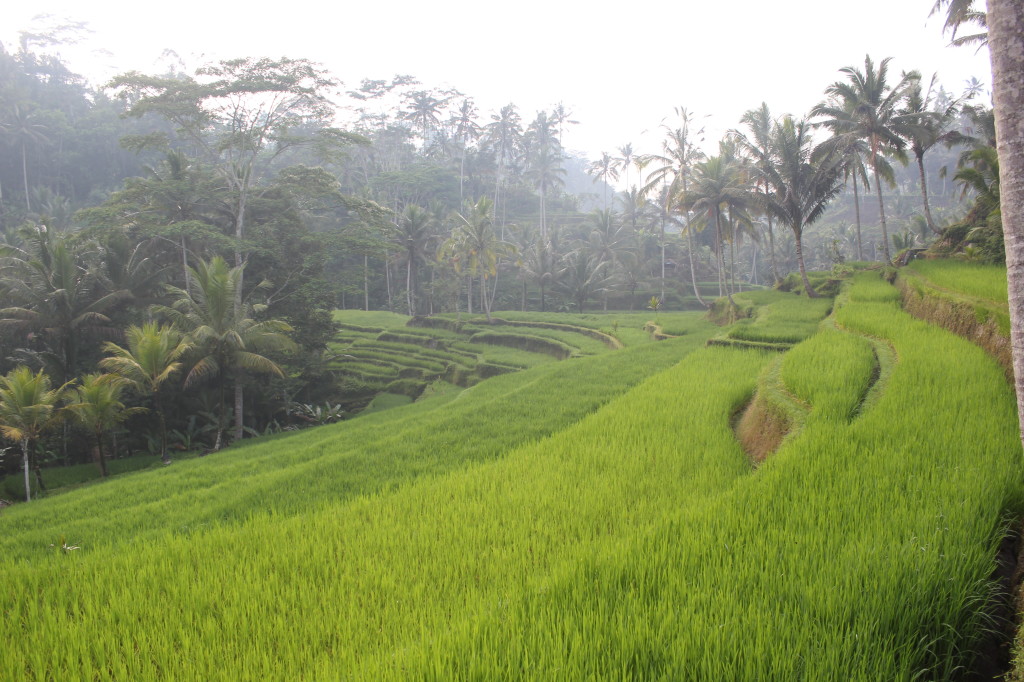 Place you can't wait to return to: The Congo! Not only because of I have family living there, but also because of the atmosphere. There is something about Congo… The scenery is raw and lush; the greenest green you can imagine. People are upbeat and always up for a laugh or a dance. I'll give you a little scoop: I'm heading to the Congo in a couple of months! I'm really excited about going back and getting a fresh dose of that special vibe that lingers around every corner.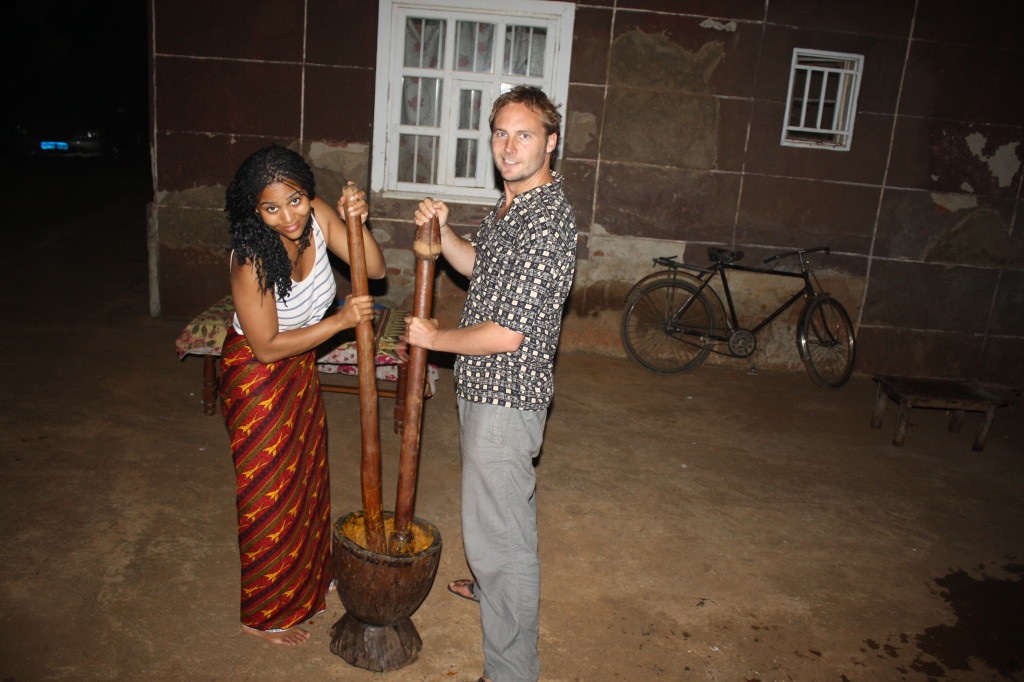 Favorite city: A girl has to travel all over the world to find out her favorite city is… her hometown! The medieval city of Ghent in Belgium is probably my favorite city. The center boasts cobbled streets, cathedrals and a castles as well as hip bars, restaurants and boutiques. It's probably –unfortunately so- the most overlooked tourist stop in Belgium. I love the small charming city where cyclists are king, the beers are always cool and the fries never disappoint! An absolute must visit if you're ever in the area!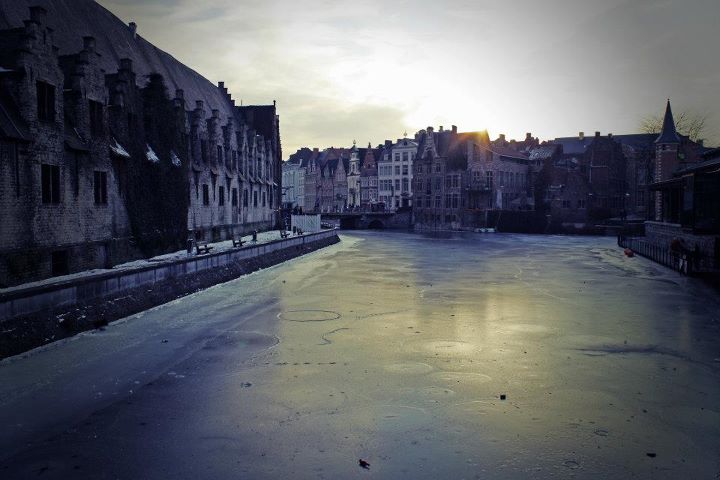 Must-have piece of clothing or accessory while traveling: I never travel without my oversize silk "muumuu". It's so multifunctional and perfect when staying in hostels! I use it as a sleeping gown/robe. No shame in walking to the communal bathrooms; your completely covered. It also serves well an in-liner, it's made of same material and covers me entirely. When I'm wearing my muumuu, I can get dressed in dorm rooms without shame: works as a changing cabinet! Another advantage: it's a great conversation starter! In every hostel, at least one person has started a conversation with me by talking about my muumuu! Lastly, when I wear the muumuu, I sort of look like a "granny", so I definitely don't attract unwanted attention at night. I think it's a must have for every female budget traveler who often end up sleeping in weird places.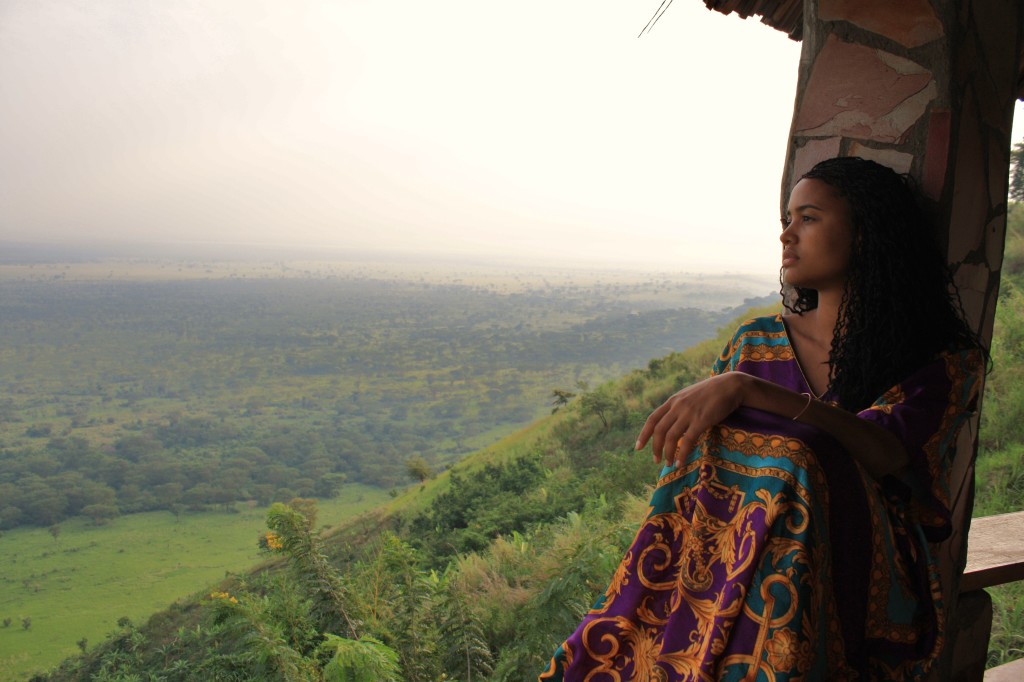 If you're like us and can't get enough of Sarah, make sure to stop by her site or say hello on Facebook, Twitter, or Instagram.
And, if you want to be our next Jetsetter, drop us a line at info[at]thelazytravelers[dot]com.
xo!
the romantic & the wino