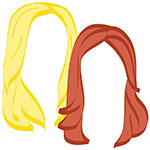 We're not overstating things here. We were thrilled to chat with this week's jetsetter, Marcela of Wanderable. Wanderable is a new honeymoon registry service… but we'll get to that in a sec.
As two married ladies, we can happily and honestly tell you this much. Each of our wedding days were among our most amazing to date. They perfectly reflected our relationships, and our post-wedding honeymoons were equally as lovely. And then we found Wanderable and now we want two GIANT do-overs.
We joke, obbbviously, but we can tell you this much: if we could go back in time, we would definitely consider their honeymoon registry service. The customized registries are among the prettiest we've seen (see some samples here), and — babymoon shmabymoon — their list of partners has us wishing that best-friend-moons would just become a thing and take off already.
So! Without further ado, meet Marcela Miyazawa, who happens to be a co-founder of Wanderable along with Jenny Chen. (And, in case you missed it, yours truly was featured over on their blog a few weeks ago, so after you wrap up here, pop over and check out our familiar mugs.) Then, you should just follow Wanderable on Twitter & Instagram because they'll kick your already existing wanderlust into high gear, we promise.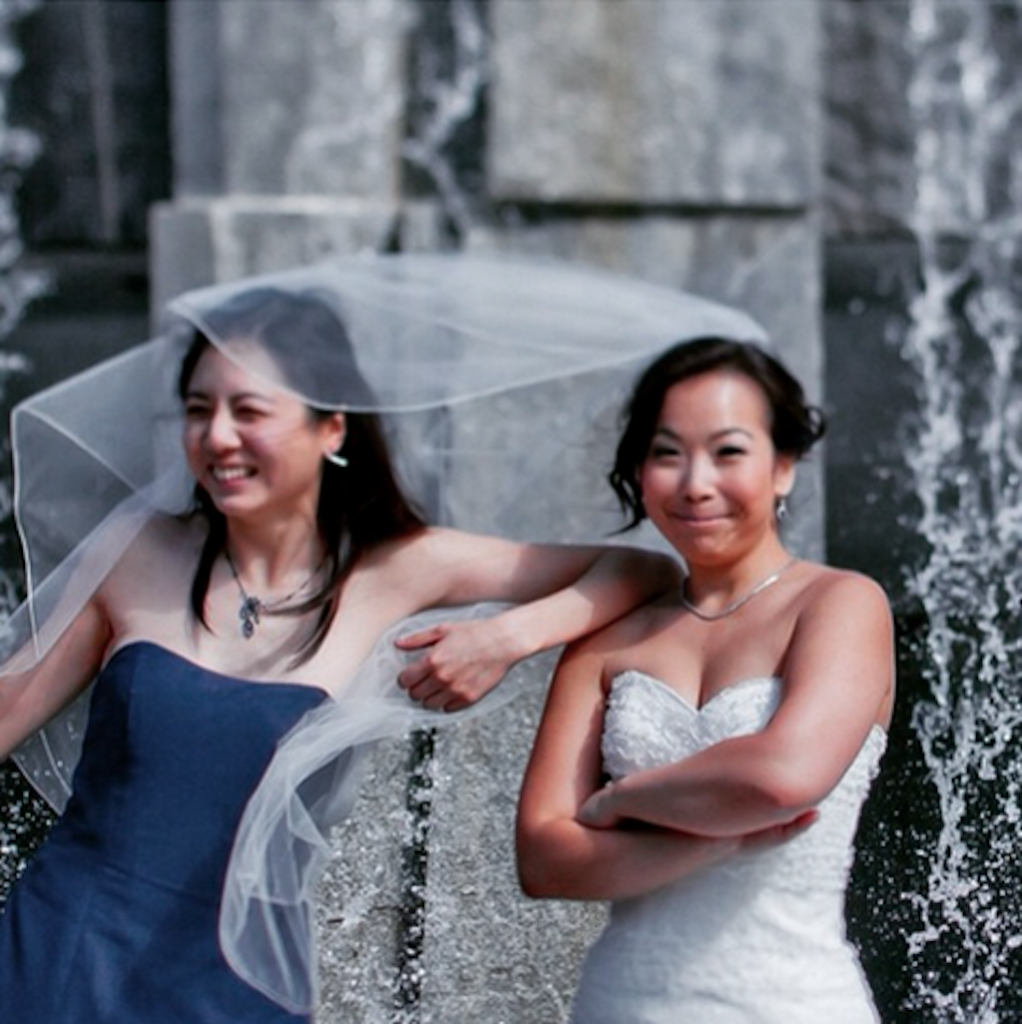 Wanderable co-founders, Jenny & Marcela 
Let's get right down to it, then, Marcela!
Best thing you've eaten on the road?: When my husband and I were in Spain a few years ago, we decided to drive about 4 hours outside Madrid, to this little town in the hills. We ate at this restaurant called Asador Etxebarri and the food was to die for (it's all grilled). The butter isn't your average butter. It's actually smoked goat milk butter. We ate a number of courses, including 2 enormous langoustines. Plus, a perfectly grilled, mouth-watering steak.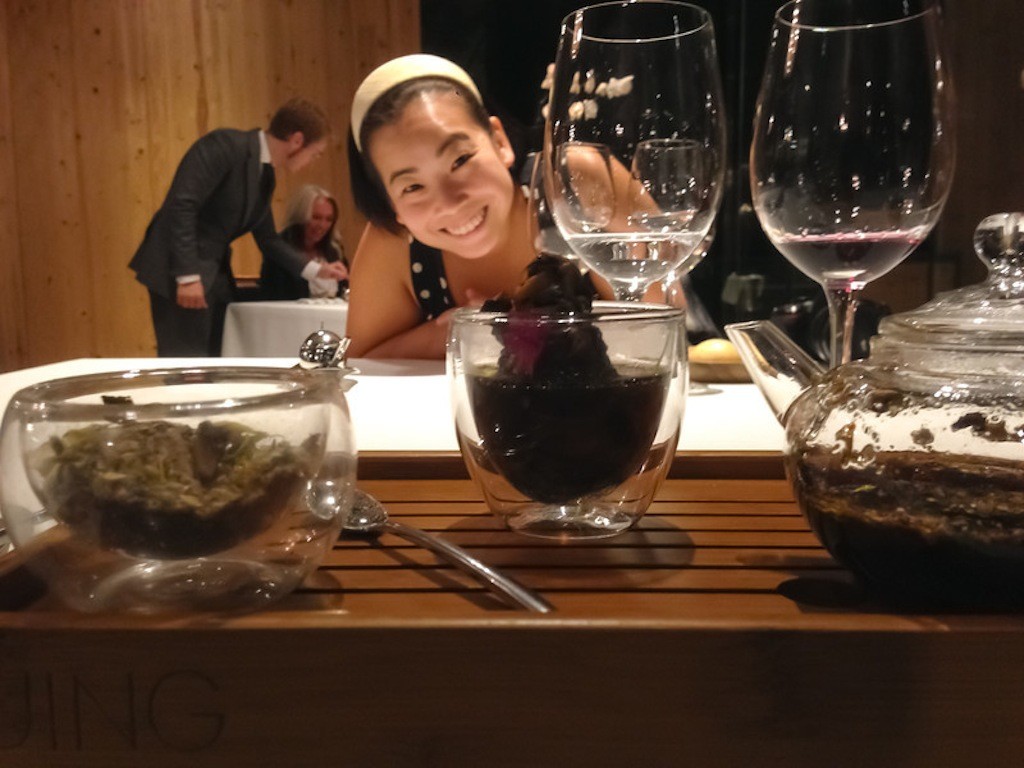 Favorite "I can't believe I'm doing this" moment: The time I traveled to Petra, Jordan! It was almost like it was part of the Indiana Jones movies that I used to watch growing up. There were canals in the middle of the desert! We saw waterfalls, and 2 or 3-story buildings that were made out of rock. It was unreal!
Place you can't wait to return to: I would have to say Bhutan. I really liked the optimism and their cultural values, such as the importance of measuring Gross National Happiness. I happened to go at a really interesting time politically. They were transitioning peacefully from a monarchy to a democracy. I would love to go back and see how much Bhutan has changed over the last 9 years.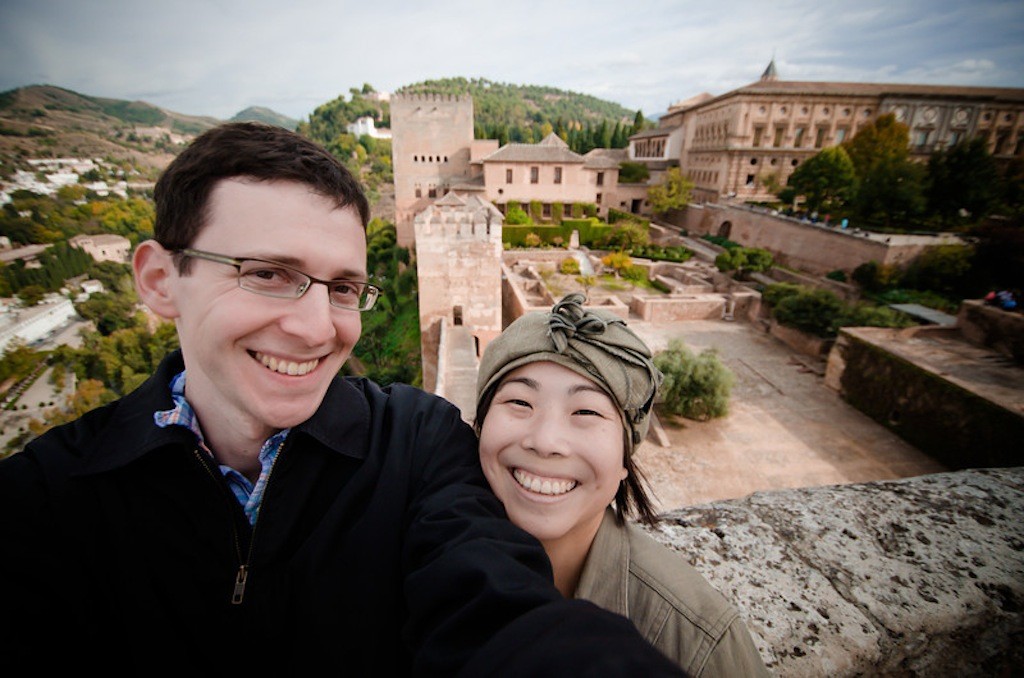 Dream vacation: I definitely dream about traveling to Madagascar and seeing the incredible Baobab trees, lemurs, and national parks for myself. I would also need to visit multiple cocoa plantations since chocolate is my favorite thing in the whole world and their chocolate has an amazing strawberry fruity taste to it. I also double majored in bio, so Madagascar is very interesting from an evolutionary standpoint as well.
Last trip you went on: The last trip I went on was to Iceland to celebrate my 10 year anniversary. We took a road trip for 12 days and saw geysers, lava fields, wet sand deserts, and stopped along the way to go hiking. Iceland is so interesting geologically. We even ate whale, horse and puffin, which were all delicious by the way. The puffin was probably my favorite.

If Marcela's jetsetting ways hit close to home and you want to be our next featured jetsetter, drop us a line at info [at] thelazytravelers [dot] com.
And, if anyone else is into the idea of a best friends' registry, maybe drop Marcela & Jenny a line to help make this a reality, yes?
xo!
the romantic & the wino