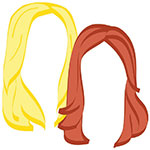 Today's jetsetter is Melanie Hillier, and not only does she have a travel blog dedicated to her love for her hometown of Toronto, but she also has a food blog, complete with recipes AND drool-worthy photos. Sooo… food + travel + photography? Count us in.
Enjoy!
Favorite Place: Australia, with a very close second going to Paris (how predictable am I?)
More importantly, favorite meal: Fresh seafood at Salsa Restaurant in Port Douglas, and coffee ANYWHERE in Italy.  I could go on all day about food, but I'll stop there.
The moment you caught the travel bug: My first real trip without the parents, to Oahu. That trip ruined me. I was in University at the time and when I returned home I immediately put in for a transfer to Ala Moana University. It never panned out.
First experience traveling alone: A year Down Under with stops in Japan, Hong Kong, Singapore, San Fran…I gave up my apartment, my job, my whole life for that trip.  Man, if I had hated it, I'd have been in big trouble! Instead, it was the best year of my life.
Ever been (or thought you've been) in imminent danger while traveling?: Almost missing the bus back to the resort after a sweltering day at Chichen Itza; Almost getting off at the wrong stop on the last train out of Tokyo, alone; Arriving in Hong Kong at 2 am and being locked out of my hostel…lots of perceived danger, but I always came through unscathed. It's one of the many thrills of travel.
Worst hotel/hostel experience: Becoming violently ill in London (food poisoning?) while staying in a hotel next to St. Paul's Cathedral. What a beautiful view. Dragged my bags up 4 flights of stairs to spend the entire night in the bathroom, hearing every hour marked by those thundering bells, all through the night. Not the hostel's fault, I suppose 🙂
Best hotel/hostel experience: The Bondi Beach YHA. I met some great friends, spent full days at the beach, breaking only for coffee and cakes at the local cafes, with evenings spent in the hostel courtyard listening to a Samoan band who were also staying there, in town for a concert.
Favorite family vacation: Most of our family vacations consisted of camping trips to Grand Bend, Ontario, on the shores of Lake Huron. The most beautiful, relaxing place with bright blue water and towering sand dunes. Heaven!
Must-have packing item: I guess I'd have to say my camera, a power adapter, oh, and a sleeping mask and ear plugs. The rest, I've learned, you can either buy or do without.
Most unbelievable travel experience: The Outback. I consider myself a beach girl, but once I made my way to the middle of the desert, with its pink sunsets and that endless star-filled night sky, I was smitten. It's truly magical out there.
Favorite "I can't believe I'm doing this" moment: Driving down the West coast of Australia with a girl I'd only met a few days before, her car ready to break down at any time (and it did, twice, while sometimes being days from a local town). It took us about 3 weeks to get there. I wanted to kill her by the time we arrived in Perth. But I still wouldn't change it for a thing. The beautiful, unspoiled sights and a true road trip experience.
Place you can't wait to return to: Australia. Can you tell? I'd also like to go back to Paris, and cover off the rest of Italy.
Place you can't be paid to return to: Maybe I'm blocking out a hideous experience subconsciously, but I like travel too much to answer this with a specific place. Besides, even when I don't thoroughly enjoy a place, I often try to return to give it a second chance.
Any exciting trips coming up?: Australia in the fall, which will include a visit to all my lovely friends, and hopefully a road trip up the coast of Queensland.
Dream vacation: A never ending, wherever the wind takes me, kind of trip. More specifically, a culinary tour of Italy, learning secrets from the locals, continuing overland through Europe to Asia.
Favorite tourist attraction: I couldn't pick just one! But I am a big fan of bridges and buildings so: The CN Tower, the Eiffel Tower, the Golden Gate bridge, the Sydney Harbour bridge, oh, and the Pantheon in Rome.
Favorite "I'm trying not to look like a tourist" attraction: I am always trying to pretend I'm a local, which is sometimes easier than others. I guess in Salzburg when I came across the gardens where Maria and the children are practicing to sing. I freaked out and wanted to dance just like they did in the movie! Then I saw some people coming up the path so I pretended I was filling up my water bottle in a fountain until they passed. I took a couple of pictures and then high tailed it out of there!
Favorite photo:
Uluru
If you're reading this, you should be our next jetsetter!
xo,
the romantic & the wino