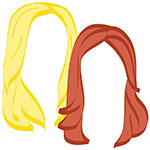 It's that time of the week again! Today's Jetsetter is solo world traveler and subject of our current envy, Lauren Juliff. She's a twenty-something British girl (please see below for cute English words, which will inevitably result in the romantic and I attempting to speak in British accents for the day) who has been traveling around the world since July. She's a girl after our own hearts, and you can read all about her adventures here (and here!)
Favourite Place: Santa Monica is, and always will be, my favourite place in the world. I love everything about it and will live there one day.
More importantly, favourite meal: Cheese. Or anything with cheese in. Cheese is totally a meal.
The moment you caught the travel bug: There was never a defining moment for me. I remember family holidays when I was five years old where we'd go and spend a week in a cold, dirty caravan by the English coast where it would rain everyday and my family did nothing but argue and fight. Despite all that, at the end of the holiday I'd be sat in my room crying because I couldn't bear to go back home and wanted to stay away for as long as possible… It's how I've always been.
First experience travelling alone: My current Round-The-World trip. Everyone I spoke to before leaving thought I was crazy for deciding to travel solo for years having never done it before, but I've never been happier and wouldn't have it any other way 🙂
Ever been (or thought you've been) in imminent danger while traveling? When I arrived in Moscow, extremely tired and drugged up on travel sick pills. I couldn't find where the official taxis were in the airport and so being so desperate to get to my hostel to sleep, I stupidly decided to take an unlicensed cab. I paid over three times what I should have done, and the second I got into the taxi the driver locked all of the doors and sped off crazily. I started to panic as all these crazy scenarios flashed before me. I was sat here with a random guy in his car and he could have been driving me anywhere! I spent the entire journey crossing my fingers and hoping that I would get there safely and that he wouldn't kill me and eat me for breakfast.. Fortunately he took me right to my hostel, but I learnt my lesson and will never take an unlicensed cab again..
Worst hotel/hostel experience: I was staying in Lake Bled in Slovenia and was in a three bed dorm room and sharing with an elderly couple. I was awoken on the first night night by the sound of the two of them having very loud and very sloppy sounding sex in the bed next to mine. I had to put the pillow over my head and desperately try and block out the repulsive sounds they were making. This continued for the entire time I was there. Definitely not fun.
Best hotel/hostel experience: The amazing Flip-Flop hostel in Taipei. The second I walked in I was made to feel at home and ended up extended my original four night stay to twelve nights as I just didn't want to leave! I met the most amazing people there and the owner was such a great guy. He was always buying me Taiwanese food to try and even invited me to his grandma's house to celebrate the Mid-Autumn Festival! The place rocked.
Favourite family vacation: Going to Disneyland Florida for the first time in my life at 8 years old. It was my first time out of England and I can't even begin to describe the excitement and amazing memories I have from my time there. I went there again at 18 with an ex-boyfriend and it just wasn't the same!
Must-have packing item: My kindle, which unfortunately broke a few weeks ago but will be replaced VERY soon. I don't even read that much but the 3G internet allows me to check Facebook and Twitter wherever I am, and the ability to check Google Maps when I'm lost (which happens pretty much everyday) is invaluable.
Most unbelievable travel experience: Getting to visit Chernobyl a few months ago. I have a huge obsession with ghost towns and this was the ultimate place for me. It didn't disappoint and was one of the most harrowing and interesting experiences of my life.
Favourite "I can't believe I'm doing this" moment: It happened completely randomly and as a spur of the moment thing. I was staying in Hualien in Taiwan and one of the guys in the hostel had just heard of a Taiwanese aboriginal dance ceremony that was taking place in an hour. He asked me if I wanted to go with him and of course I agreed. We headed outside and he then pointed to a scooter and told me to get on! I'd never ridden on a scooter before in my life and I was TERRIFIED! Before I knew it I had got the hang of it and was zooming along the backstreets with the biggest smile on my face. It was so something so different to anything I'd ever done, or would consider doing, back home and served to show me how much my life has changed. It's one of my favourite memories of my trip so far.
Place you can't wait to return to: Pretty much anywhere in Taiwan. I stayed for a month and still didn't want to leave. There are so many places along the east coast that I didn't get a chance to visit and there are hundreds of things I still need to see in Taipei!
Place you can't be paid to return to: Shanghai. I had an absolutely terrible time there. There was nothing to do but shop, I got scammed out of £50 and someone tried to rob me. I couldn't wait to get out of there.
Any exciting trips coming up? I'm currently travelling for the foreseeable future, and that's pretty exciting 😉
Dream vacation: I've always wanted to buy a VW Campervan and drive the Hippie Trail from London to Nepal. One day… When it is safer… 🙂
Favourite tourist attraction: I loved exploring the Great Wall of China.
Favourite "I'm trying not to look like a tourist" attraction: I always seem to look like a tourist.
Favourite travel photo: I hiked up to Ljubljana castle to watch the sunset over the city. This was the result, and is my favourite photo I've ever taken:
As always, we'd love to have you as our next Jetsetter!! Contact us, tweet at us, leave a comment, send a carrier pigeon… really, whatever is easiest.
xo,
the romantic & the wino