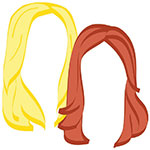 Wine Wednesday came so quickly this week, and we are not complaining! Today's Jetsetter is Emma–scottishemma123 to be exact. Most recently, Emma taught us about Hogmanay… and new life goal? New Year's in Edinburgh. We love Emma's mission to explore the turf close to home when she's not able to travel abroad, and you can read more about her travels here and here. You know, after you catch up below.
Favorite Place: Such a tough question…either St. Petersburg in Russia which is just amazing, or Barcelona. I've been to Barcelona about 6-7 times and I never tire of it.
More importantly, favorite meal: Another tough question. My favourite restaurant is actually right here in my home city of Glasgow, Scotland–Brian Maule at Chardon d'Or. Brian is a Scottish chef who trained in France and his food is hard to beat. Other than that I love the tapas in the Murcia region of Spain. Tapas, tinto de verrano and sunshine is a great combination!
The moment you caught the travel bug: I can't think of an exact moment when I caught the travelling bug. I was on my first plane ride at 6 months so I've been lucky enough to have always travelled with family as a child, and as I got older just grew to love it even more.
First experience traveling alone: I actually haven't ever properly travelled alone. I've taken flights alone to meet friends and family in places but have never done a trip completely solo. Maybe 2012 will be the year for me?!
Ever been (or thought you've been) in imminent danger while traveling?: Landing in Cyprus through a thunderstorm and the plane dropping in the air was probably a little dangerous. I wasn't really worried though!
Worst hotel/hostel experience: I don't think I've ever had a bad experience. I've never stayed in a hostel before, only hotels that I usually research quite a bit before I go so thankfully I've never stayed in a bad hotel.
Best hotel/hostel experience: My favourite hotel is Gleneagles hotel near Perth in Scotland. I visit it once a year and it is so relaxing out in the Scottish countryside with it's own golf courses and spa. The rooms are all individually decorated so every time you visit it's a new experience.
Favorite family vacation: Definitely when my parents took my older brother and I to Disneyland Florida when I was 7.  I was at the perfect age for it and it was so fun!
Must-have packing item: Bit of a boring answer but it has to be my kindle. I'm an English Literature student so I love to read.
Most unbelievable travel experience: The two days I spent in St. Petersburg were amazing. I crammed as much as I could into the two days and saw as much as I could so I was exhausted by the end but it was worth every minute and I'd love to go back!
Favorite "I can't believe I'm doing this" moment: This was earlier this year in Monaco. It was just after my 21st birthday and my parents surprised me with a ride in a Ferrari Spider f430 which was just amazing. I'm a bit of a car lover so it was the best surprise ever for me! And getting dropped off outside the Casino with the concierge opening my door for me was incredibly surreal!
Place you can't wait to return to: So many places! St. Petersburg, Ephesus (Turkey), Barcelona, Villefranche-sur-Mer in the south of France.
Place you can't be paid to return to: I wouldn't say no to anywhere really.
Any exciting trips coming up?: So far for 2012 I have a trip to Portugal and a Mediterranean cruise planned. I'm sure there will be way more than that to come though!
Dream vacation: India. I've always wanted to go there. Maybe in 2013…
Favorite tourist attraction: The ruins of Ephesus in Turkey from the 1st century BC are incredible. I'm going back this summer and I cannot wait.
Favorite "I'm trying not to look like a tourist" attraction: I don't mind looking like a tourist! I always like to go to bars and restaurants that the locals go to in an attempt to blend in and have a more authentic experience though.
Favorite travel photo:
Villefranche-sur-Mer in the south of France
Always excited for our next jetsetter! Let us know if you'd like to be featured in the near future.
xo!
the romantic & the wino