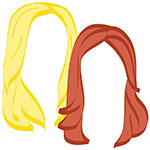 Guys. Big news. We've found the Australian version of the romantic & hubs. Check it: Nicole & Michael of  Suitcase Stories are a couple who decided to leave behind the doldrums of the normal nine to five in favor of traveling the world!
They've been on the road for almost a year, so we're thinking the romantic & the hubs may be able to learn a trick or two about round the world travel, couple style. Read on to find out more about their experience leaving the real world behind, and for more travel tales, visit their site, Suitcase Stories.
Favorite Place: New York City.  The first time I went to NYC it was winter and snow had just started to fall – It was a winter wonderland! I couldn't believe how beautiful it was.  The next time I went it was summer and just as amazing.  I love the energy pulsing through this city, the gorgeous architecture, and that there is so much to do.  And I love the food!  I will be there again in May for a third time!
More importantly, favorite meal: Pad Thai! I am slightly obsessed with this Thai dish.  No matter which country I am in I will always find a good Thai restaurant to get my fix! I am a big believer in eating the local cuisine wherever I am but Pad Thai is my one weakness and the one meal I eat no matter which country I am in!
The moment you caught the travel bug?: I think I was born with it! I was fascinated from a very young age but I didn't start traveling (internationally) until I was 29.  After that first trip, we went over seas every year until last year when we decided to just keep on traveling!
First experience traveling alone?: When I was 10 my mother put me on a plane all alone to visit family on the other side of the country.  I loved it!  Of course, it was the mid 80's. Things are not like they are now, so I was let into the cockpit. A great thrill for a 10 year old!
Ever been (or thought you've been) in imminent danger while traveling?: No not at all.  I have always felt safe while traveling, even in areas we've been told to 'stay safe'.  To be honest, I thought by now, after 13 months of full-time travel, we would have at least run into something small. But at no times have I felt anything but safe! I actually wish the media would lay off about 'unsafe travel' because its unwarranted most of the time and just scares people off from traveling! As long as you are sensible travel is just as safe as staying at home!
Worst hotel/hostel experience: This might not seem like much to most people but for me this was the worst!  We checked into a bungalow which had a cockroach nest in it! So we were welcomes by over a dozen roaches! The princess in me couldn't take it so we moved to another bungalow!
Best hotel/hostel experience: My favorite was an apartment style in NYC.  It gave me a real feel what it would be like to live in a studio apartment in NYC and I LOVED it!  I really didn't want to leave.  It wasn't just the apartment itself, although that was gorgeous, it was also in a great location!
Must-have packing item:  I can travel without most things but the 2 things I can not live without are my camera and laptop.  I love sharing my experiences with the world so they are a must!
Most unbelievable travel experience:  The last 13 months! Being able to live my dreams of full time travel has been extraordinary!  I thank the universe every day for giving me this amazing life!  I have no idea how I am ever going to be able to stop… Fingers crossed it wont be for a while!
Favorite "I can't believe I'm doing this" moment: Every single day!
Place you can't wait to return to: There are so many places I would love to go back to but I would say I am most excited about my return to New York City.  I tried to book that same apartment again but it wasn't available!  Im sure I am going to have an amazing time there no matter where I lay my head to sleep.
Place you can't be paid to return to?: I haven't been anywhere yet that I wouldn't return.  I've been to a couple of places that didn't meet my expectations (Rio de Janeiro & Thailand) but we only went to one area in both so I am looking forward to going back and giving them another shot.  I hear such good things about both places so I hope to see it from a different perspective next time.
Any exciting trips coming up?: We are permanently traveling so of course there is always something coming up.  After we leave Costa Rica we have NYC, Toronto & Barbados!  For the rest of the year we also have southern Europe, London, Dublin and then we are off to SE Asia for a few months! This year is a huge and exciting year for us!
Dream vacation: I have loads to pick from but Ill say Bora Bora!  Its one of those idyllic destinations!  I love the beach so to me that seems like the perfect place for a vacation!  Ive always dreamed of going to this beautiful island – Ill get there one day!
Favorite tourist attraction: My answer might be a little cliche but I have to say the Eiffel Tower.  It had been a long time dream of mine to go to Paris and see the Eiffel Tower in person so when I finally got there I had a very emotional "I can't believe I am here" moment. It was a little overwhelming, in a good way 🙂
Favorite travel photo I am a big fan of sunset photos, taking them and looking at them! This is one of my favorites.  It was taken at Venice Beach in California.  There was no editing, it was an amazing sunset!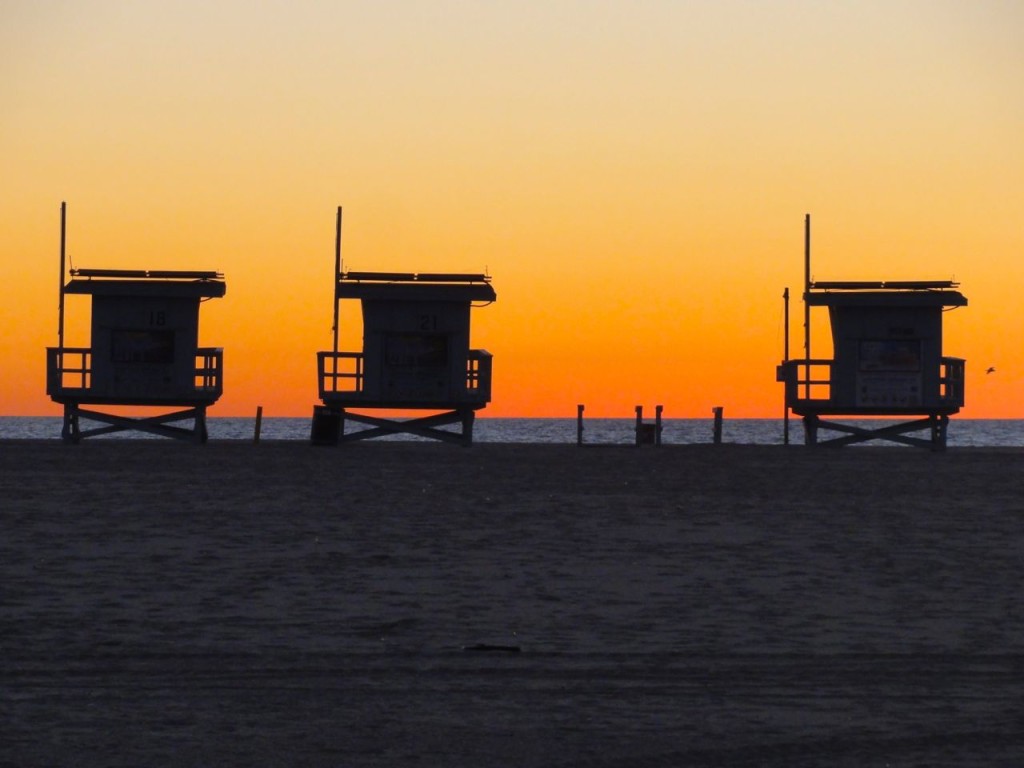 For some more Suitcase Stories goodness, visit their Facebook or Twitter at Suitcase Stories!
Join the Lazy Travelers' Jetsetter Club! It's fun, we promise. Drop us a line at thelazytravelers [at] gmail [dot] com or leave a comment right here. Couldn't be easier.
xo!
the romantic & the wino