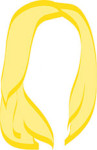 Ahhh New York City. The city that never sleeps. If you can make it here, you can make it anywhere. Yes, its true, the Romantic and I live in one of the most exciting cities in the world– the Big Apple, Carrie Bradshaw's playground, the concrete jungle where dreams are made! But like, sometimes, on a Wednesday, the last thing I'm thinking about is venturing out to try something new. I'm just saying, by the time I get home from work tonight and sift through the thirty emails that came through on my Blackberry since the time I left the office, I may just want a glass of wine and a night in with season one of "Friday Night Lights" (like seriously, Riggins, you're drinking again?)
So, en lieu of a story on the latest and greatest things to do in New York City, I'm pulling from my travel backlog and posting the first in what the Romantic and I hope to be a weekly series. We're calling it Jetsetters. Cause thats what we do. And we couldn't think of anything more clever.
We hope you enjoy!
l'amour on hump day,
the wino
Favorite Place: this is like picking a favorite child, and i cant!
More importantly, favorite meal: a three-hour easter lunch with my mom overlooking the seine in 2007.
The moment you caught the travel bug: i think birth, but maybe consciously in 7th grade after my first trip to paris with gram
First experience traveling alone: a short (but nervewracking) plane ride from paris to barcelona, and subsequent train ride into the city to meet some of my friends studying there. no habla espanol!
Ever been (or thought you've been) in imminent danger while traveling?: in my old age, i've become a very nervous flier sooo, every time a plane takes off.
Favorite way to travel: with people i love
Worst hotel/hostel experience: ive been amazingly lucky i guess and i can't think of anything that fits this description.
Best hotel/hostel experience: the hard rock hotel in orlando, florida. i'm not joking.
Favorite family vacation: a two-way tie between ireland and aruba.
Must-have packing item: chapstick and my camera
Most unbelievable travel experience: overlooking the cliffs of moher was my first ever truly unbelievable moment. or maybe the first time i ever saw the eiffel tower…every little girl dreams of that, right?
Favorite "I can't believe I'm doing this" moment: riding a camel through the australian outback
Place you can't wait to return to: zurich, switzerland
Place you can't be paid to return to: lyons, france in the winter
Any exciting trips coming up?: floyd, virginia for a country wedding!
Dream vacation: changes almost daily but at this very moment, I think Greece.
Favorite tourist attraction: the eiffel tower, duh
Favorite "im trying not to look like a tourist" attraction: Hiking to the top of Salzburg, Austria in a foot of snow on a lazy winter morning.