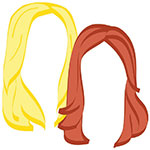 Oh happy hump day, friends. As usual, our midweek celebration is well earned and today we're sharing it with Cam & Nicole at Traveling Canucks. Yes, it's true. We've found yet another pair who has stolen our hearts through their love of all things travel and craft beer. They put so much thought into their answers that we're breaking this one down into two posts. Also? We love that they've included links directly to some of their posts in their answers! Click over to read more, and follow them on twitter!
Favorite Place: This is a tough question since neither of us can pick just one (at least not without second guessing ourselves). The challenging part of the question is that travel experiences are highly subjective and are impacted by things like weather and activities (Scuba diving in Thailand isn't as enjoyable in the middle of a tropical monsoon!).
We've enjoyed aspects of every country we've visited – each has its own personality and allure. But if we must make a decision, the best we can do is narrow the list to our top seven, which are Peru, Jordan, Easter Island (Chile), Philippines, Japan, India and New Zealand.
We published a post about this that explains why we love these countries here.
More importantly, favorite meal: Nicole's most memorable meals are from Boracay in the Philippines. Every day the beachfront restaurants offer freshly caught seafood, including the largest prawns we have ever seen. We would take a look at the daily catch, point to our dinner, have the restaurant cook it with garlic and butter, and then enjoy it on the beach with our toes in the sand.
Cameron's favorite meal was in the bustling streets of Tokyo, Japan. It was his birthday, so we decided to treat ourselves to fresh sushi and yakitori at a fancy restaurant. It was an unforgettable meal that had a little bit of everything (including a few that we have yet to figure out what it was).
The moment you caught the travel bug: Our exposure to travel began at young ages, with Cameron living in Kenya at age 12 and Nicole backpacking around Europe at age 19. These trips clearly planted the seeds, but the moment we really caught the travel bug was when we lived in Malaysia in 2004. Nicole had the opportunity to complete the final semester of her degree in Penang, Malaysia, so Cameron decided to quit his job and join the experience. It was during that school exchange in Southeast Asia that we realized traveling would always be an important role in our lives.
First experience traveling alone: Neither of us has really traveled alone for long. When Nicole moved to Malaysia for school there was a period of a few weeks when she was in Malaysia alone, but Cameron joined shortly after. We rarely travel without one another, so we don't really have any good solo travel stories.
Ever been or thought you've been in imminent danger while traveling? One experience quickly comes to mind. It was a bus ride in Banos, Ecuador. We each paid $5 to ride in a jam packed bus (an open-aired bus with wooden seats and no doors or sides) up an incredibly narrow, windy, single lane road to the top of a mountain in hopes of witnessing the lava flow from the active Tungurahua volcano.  It was the most terrifying ride of our lives!
Halfway up the mountain the bus was consumed by thick fog, adding to the terror. The driver continued to speed, unaware that his passengers were white-knuckled and holding on for dear life. Each turn was a sharp hairpin that had a 100-meter drop to sure death. The driver hit the turns with such speed that the passengers on the open-aired side literally hung out of the side of the bus – there were no seatbelts or doors. We contemplated walking down the mountain in complete darkness to avoid the terrifying descent, but instead decided to close our eyes and pray. It was a real life nightmare that we couldn't wake from!
Worst hotel/hostel experience: We are fine with paying a little more for clean accommodations and always check out the room first before committing to a hostel. That said, we have had some interesting hostel experiences. The most recent was on our trip to Belize. We were in San Ignacio in the Cayo District, near the border with Guatemala. The guest house seemed fine, but we were tired from a long day of travel. We didn't bother testing the bed, which turned out to be a huge mistake! It was the most uncomfortable bed we have ever slept in. It seriously would have been more comfortable to sleep on the cement floor (but there were too many bugs to worry about). Every spring in the bed poked through the mattress and every movement that we made squeaked – it was so loud and uncomfortable. It didn't help that Nicole was also 5 months pregnant!
Best hotel/hostel experience: One of our best hotel experiences was in San Pedro on Ambergris Caye in Belize. We stayed at the luxurious Victoria House. We had an amazing room and a huge beachfront deck that had unobstructed views of the Caribbean. We loved the hotel, pool, beach and restaurant so much that we didn't end up exploring San Pedro until our final day.
If you'd like to see this hotel, we published an article with several photos.
Favorite family vacation: Definitely our destination wedding in Mexico. We had 40 friends and family join us on our special day, making it one of the most amazing travel experiences we've ever had. Although the Mayan Riviera is quite touristy, it didn't bother us one bit. In fact, it's great that the area is equipped with the appropriate facilities and infrastructure to cater to everyone's travel style. Everyone stayed at the same all-inclusive hotel, which meant that every breakfast, lunch, dinner and pool time was filled with the people that are most important to us – we highly recommend it!
Must-have packing item: Our must-have item would have to be our camera.  We can live without most things (even internet if we have to!) but our camera is always with us when we travel.
Most unbelievable travel experience: Nicole says swimming with playful sea lions in the Galapagos Islands. Having them swim within inches of you is quite the exhilarating experience. We even swam with a couple giant bulls, but that was a little intimidating because they can be aggressive.
Cameron says hiking the Inca Trail to the lost city of Machu Picchu in Peru. Trekking through the lush Andes Mountains was both challenging and rewarding, but nothing beats the feeling of finally seeing Machu Picchu for the very first time. As we crossed the Sun Gate, the misty morning fog slowly dissipated and revealed the magnificent stone city – it was a fantastic moment.
Read about our hike to Machu Picchu here.
Favorite travel photo:
We've been on a kick with awesome jetsetters lately, no? You should add yourself to the list and send us a note if interested!
xo,
the romantic & the wino