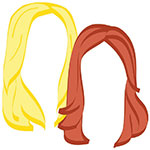 Ahh, another jetsetter! Today's featured traveler is pretty much our complete and total opposite. His forté? Outdoor adventure travel. As a reminder, our forté: indoor wine-drinking travel.  However, this works out well for us, because while we sit inside sipping our chianti, we can read all about Ted's latest trek through Guyana or cross country ski marathon or the time he smeared himself with chocolate and ran through the streets of Trinidad & Tobago (per his blog, this really happened). Oh, also, laaadies: he's single!
If you want to feel extra flabby, fat, and lazy (or you're single and ready to mingle), follow along with Ted's adventures on Twitter and Facebook.
BUT FIRST! Learn more about him here.
Favorite Place: I planned on staying 3 days in Chiang Mai, Thailand, but did not leave for two weeks.  I really enjoyed Thailand as a whole. There are so many pluses to the country including friendly people, great food, ease of travel, great place for those on a budget, and a very diverse geographic country.
More importantly, favorite meal: The best meal I had traveling was on a trek near Chiang Mai. We stopped at a market on the way out of town, and our guides bought our food. They made this pumpkin chicken stir fry that was so delicious. I have never had anything like it before or since.
The moment you caught the travel bug: My Dad took me backpacking in the Porcupine Mountains when I was 9 years old. I fell in love with the outdoors and traveling and have had the bug ever since.
First experience traveling alone: I went hiking in the Smoky Mountains once alone. I started way too late and ended up starting just before dark. I hiked straight up a mountain and found no water, so I had to turn around and go home as it was pitch dark, and I did not have time to find a camp with access to water. It was a sad start. I have since got a little better at solo travel.
Ever been (or thought you've been) in imminent danger while traveling?: I have hiked alone in tiger country in Thailand and Vietnam (although seeing them during the day is beyond rare), hiked in mountain lion country in Utah, South Dakota, and Texas, and routinely camp in black bear country. On a hike last year in the Smoky Mountains I came across a huge pile of black bear dung. I prayed I would not run into the source. Whenever you are hiking in a land where you are not the top of the food chain, it can be a little disconcerting, but I have never had any serious encounters with man or beast.
Worst hotel/hostel experience: I walked into a hostel in Bangkok and there was a shoe rack outside. I put my shoes up and something moved in front of my face. It was the most enormous hairy spider I have ever seen. I then walked into the hostel and there was a giant cockroach in my room. I could not sleep. I felt like something was crawling on me all night. I usually am not that scared of spiders and cockroaches, but the two experiences back-to-back definitely affected my sleep and peace of mind.
Best hotel/hostel experience: I fell in love with the Alajuela Backpacker Hostel in Costa Rica. They offer free shuttle from the airport, they are a half block from a bus terminal that has buses into the capital every five minutes for $1.00, free wi-fi, and the room is only $15.00 bucks a night.
Favorite family vacation: My favorite family travel memories involve road trips with mom and dad to Florida. Instead of visiting Disneyland like most normal families, we headed to the Everglades and canoed with alligators and snakes.
Must-have packing item:  A headlamp is the most handy travel tool whether you are camping or traveling overseas. I arrived at the Alajueala Backpackers Hostel in the middle of the night with three sleeping bunkmates. Instead of waking them up and turning on the light, I got my headlamp and went to sleep without disrupting my sleeping roommates.
Most unbelievable travel experience: My favorite travel memory involves running out of gas in the middle of rural Chiang Mai in front of an outdoor bar. What started as an "oh crap" experience turned into magic as one of the locals took me to a gas station and then we ended up drinking with them at the bar.
Favorite "I can't believe I'm doing this" moment: On a recent trip to Guyana, I was searching behind my guide for a 12 foot anaconda that was seen in the area recently.
Place you can't wait to return to: I cannot wait to return to Southeast Asia whether it is a new country like Malaysia or an old one like Thailand, Cambodia, and Vietnam.
Place you can't be paid to return to: I would probably not return to Mt. St. Michel in France. It is a beautiful sight, but overly touristy inside. If I went again, I would photograph from shore, but I would not go inside.
Any exciting trips coming up?: I will be cross-country skiing in northern Minnesota and then participating in the American Birkebeiner cross-country ski marathon in Hayward, Wisconsin in 4 weeks.
Dream vacation: I really would like to experience Malaysia and Borneo.
Favorite tourist attraction: Kaieteur Falls in Guyana was one of the most awesome tours I have ever experienced. It is five times the height of Niagara Falls and in the middle of the jungle.
Favorite "I'm trying not to look like a tourist" attraction: I never try to blend in. When I am traveling, I proudly wear my fanny pack, wide brimmed hat, sunglasses, and Hawaiian shirt.
Favorite travel photo: My favorite shot would be this photo of Lake Kawnipi in Quetico Provincial Park. It takes three days of grueling canoeing to get here. The fishing and the scenery is amazing. See that beautiful clear blue water, you can drink right from the lake without treating.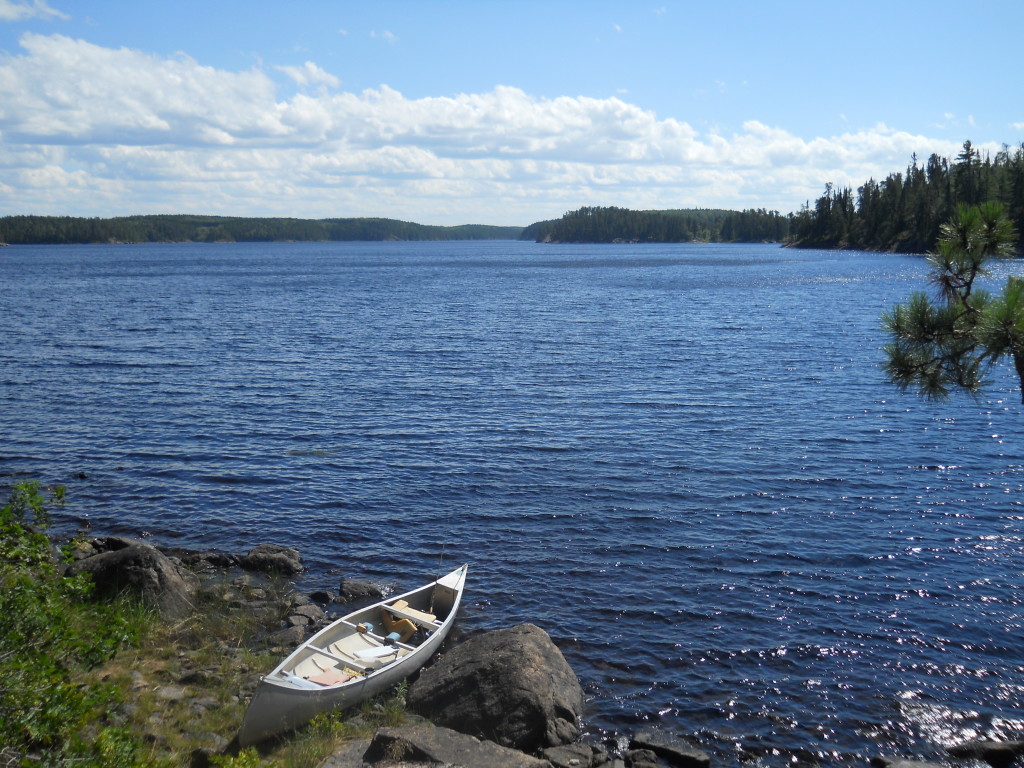 We're always looking for our next jetsetter and would love to feature you! Hit us up.
xo!
the romantic & the wino