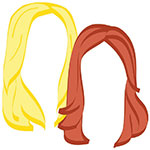 This week's Jetsetter is a girl after our own heart(s). For one, she's based in New York. For two, she's balancing her wanderlust with a full-time career, which is a conundrum we both know well.
Most importantly, however, is this sentence in one of her recent posts:
"If I had to give a name to my financial nemesis that name would be Duane Reade."
CHA, YEAH. HELLO. SAME. No lie, when the romantic was in town, she dropped, like, one bajillion dollars in that place. It happens, and it is a real problem, and Nikki of The Pin the Map Project, you are our spirit animal. Ready to get to know her even better, friends & lovers?
Let's go.
Best thing you ever ate while traveling: I consider myself a foodie so I am always on the hunt for delicious, local food and have often succeeded in finding it. On a recent visit to Cartagena I had the pleasure of enjoying (once again) the homemade arepas from the 'Arepa Lady.' I wrote an homage to her delicious arepas, homemade salsas and friendly manner in a recent blog post on my site, The Pin The Map Project.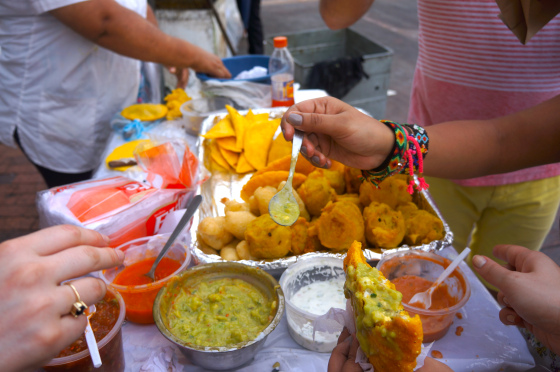 The moment you caught the travel bug: I have always had a passion for traveling but it wasn't until a year or two ago did I really catch the travel bug. As a young 20-something just two years past graduation, traveling felt like a luxury reserved for adults with a healthy income–hardly something I thought I could afford. What changed is I met a friend who was constantly regaling me with stories of his travels around the world–from Panama to France. This friend made travel his priority and every decision that followed was framed by his desire to see the world. I guess I grew tired of living vicariously through images and stories and decided to book a ticket to Colombia with friends on a whim! The trip was planned in under two months and we had a fantastic time. The beauty of that trip was that it showed me that this is something I can do now and can afford, that traveling is as expensive as we make it and that everything from plane tickets to accommodations can be affordable if you're savvy to the deals and tricks of travel planning. Since that trip I have gone back to Colombia, explored France, ventured around Panama, hung out in the Caribbean and will be exploring Indonesia soon.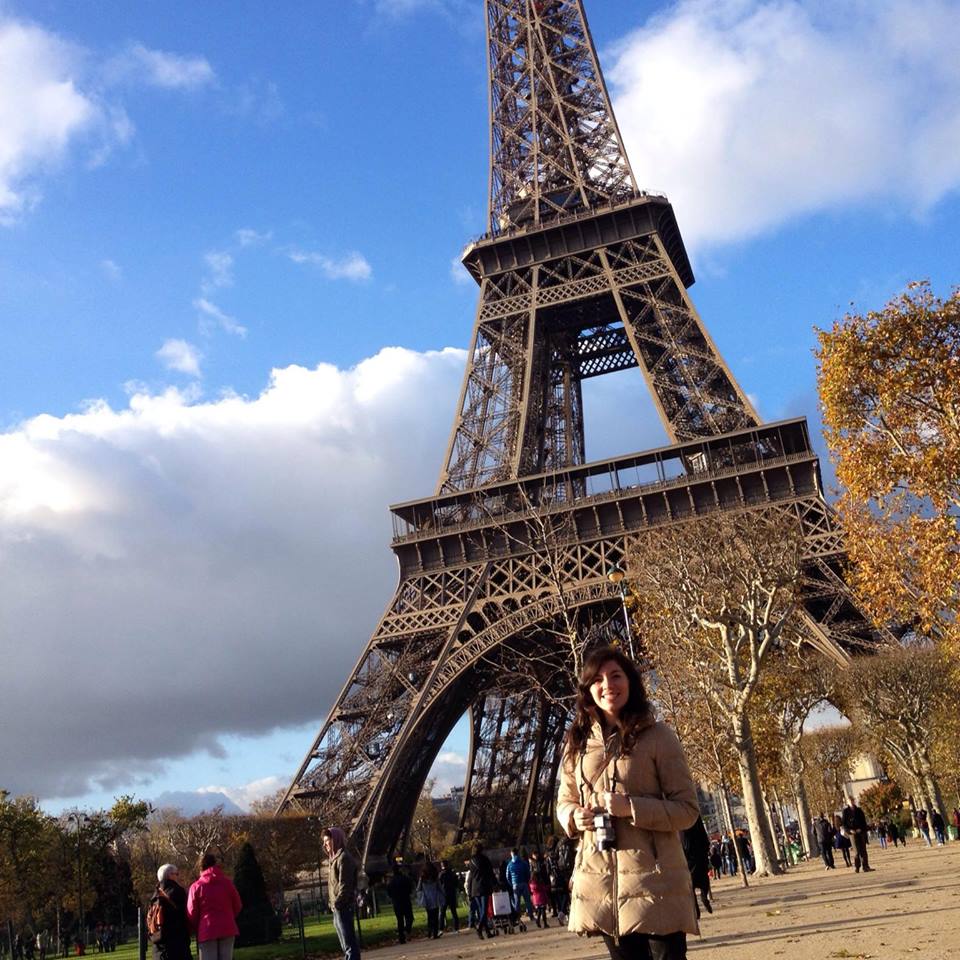 Place you can't wait to return to: I have a special place in my heart for Colombia because I was born in Bogota but unfortunately did not have the opportunity to go back and visit while growing up. Now that I'm older, I am making it a point to visit Colombia, reconnect with my heritage and rediscover my culture. I can't wait to return and explore Medellin, Cali, Santa Marta and the rest of that beautiful country.
Explain your travel "style": If I had to give my travel style a word I guess I would choose "laid back." When planning a trip I am plotting out every detail so that when I finally arrive I just like to take it slow and let the destination reveal itself to me. I find that sometimes the best things in life are what we don't plan, so when traveling I like to stay open minded and meet other travelers and try new experiences. Someone once told me that "life begins where you comfort zone ends," and I find that to be incredibly true about traveling. We travel to break routine, step outside of our lives and look around at what's out there so my travel style is to leave my comfort zone behind and be open to new experiences.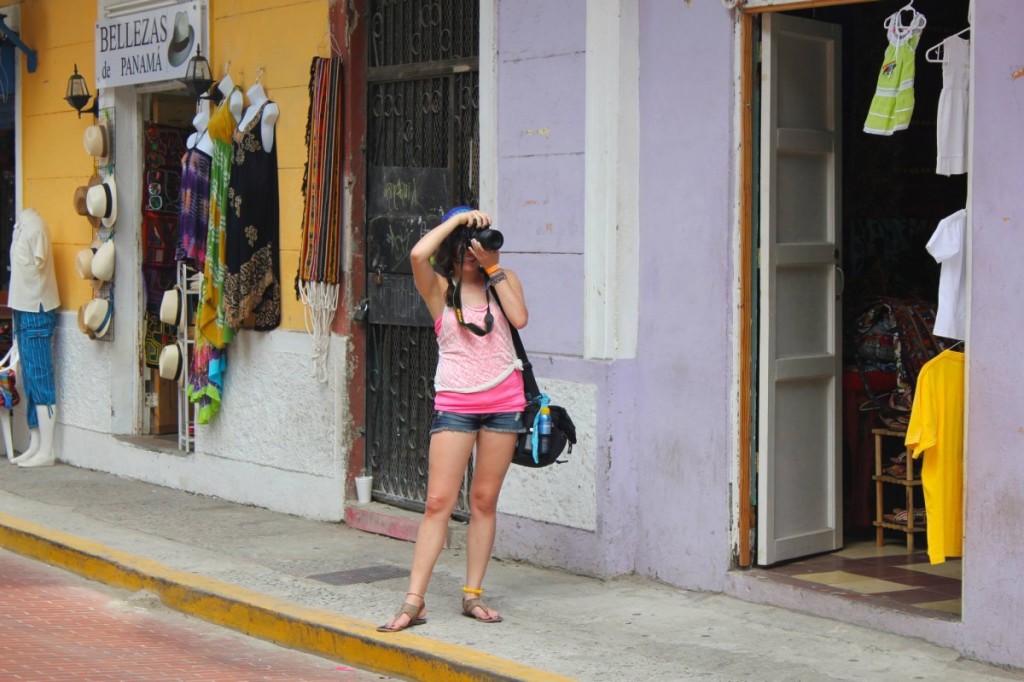 Last trip you went on: I just returned from a trip to Panama where my friends and I spend some time in Panama City and the Bocas del Toro region. I did not have much knowledge about Panama going into this trip, so I walked away falling head over heels in love with this country and especially the Bocas del Toro region.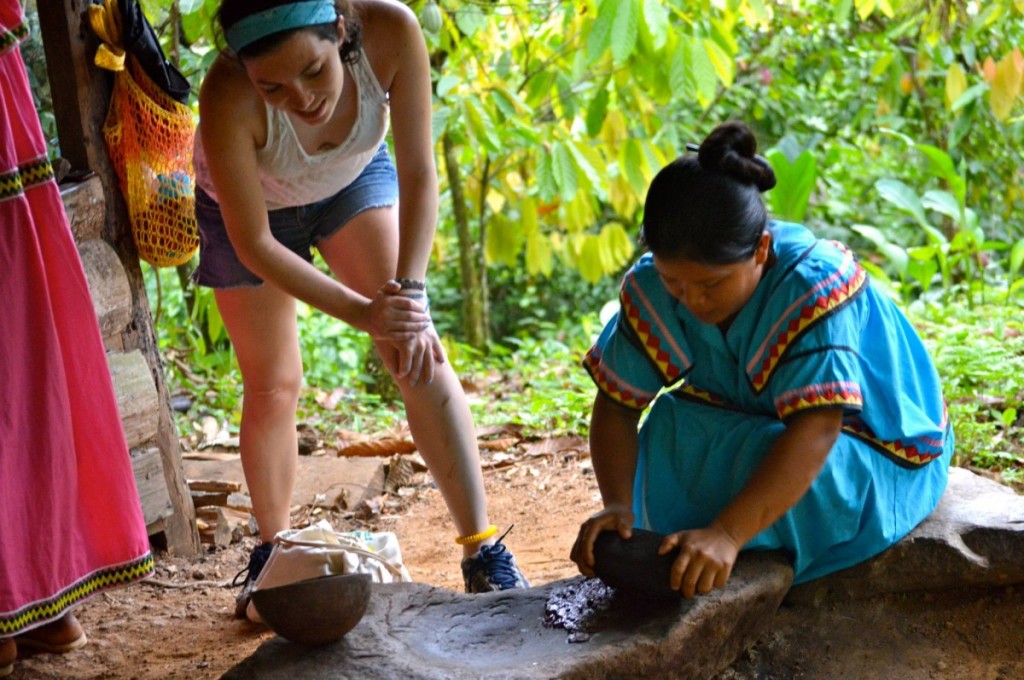 And, as always, if you wanna be a Jetsetter, get in touch! info [at] the lazy travelers [dot] com. We'll be waaaiiiiting..
xo!
the romantic & the wino