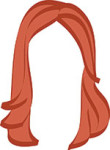 The hubs may have been the one slaving away toward his MBA this past year, but that doesn't mean I didn't have my own goals, you know. Sure, sure, I wanted to experience French culture, blah blah blah, but my number one focus during our year in France? Travel around Europe as much as humanly possible — especially because we didn't really know where we would end up once the program ended.
From the beginning, I knew that Portugal was at the very top of the list of places I wanted to see before his program was up. Naturally, we put it off to the very last minute, and finally, in late June — and while the wino was directly across the Atlantic at the Jersey Shore — we left for Portugal.
Thanks to striking air traffic controllers in France, it took a fifteen hour travel day to get us to our destination, but eventually, we made it. Tired, hungry, and immediately scammed by a crooked cabbie, it didn't matter, because we were in Lisbon.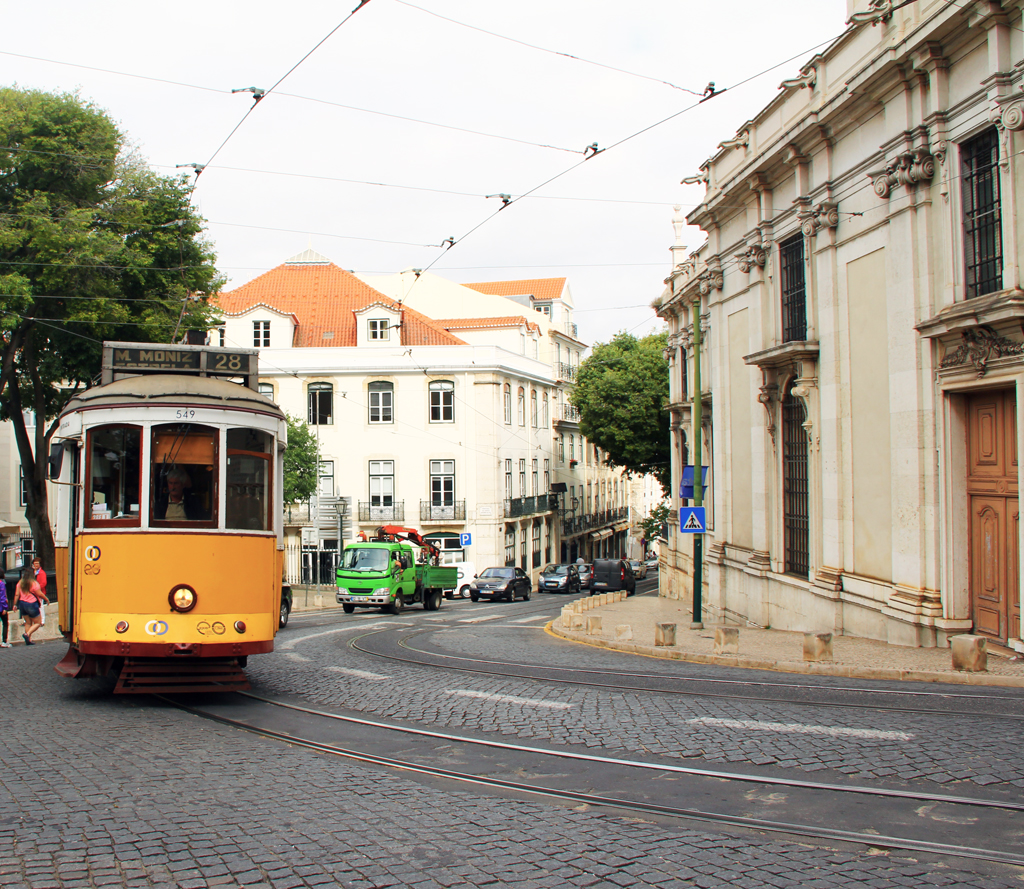 THE PLAN // In total, we had about one full week in Portugal. With the help of Mrs. O (because when you go to Portugal, you always need the help of Mrs. O), we had an itinerary that included highlights of Lisbon, Alentejo, and the Algarve, and not much time to spare in between. Because the entire point of Alentejo and the Algarve is to sit back and relax, we knew we could handle a jam packed few days of urban hiking and city exploration in the Portuguese capital.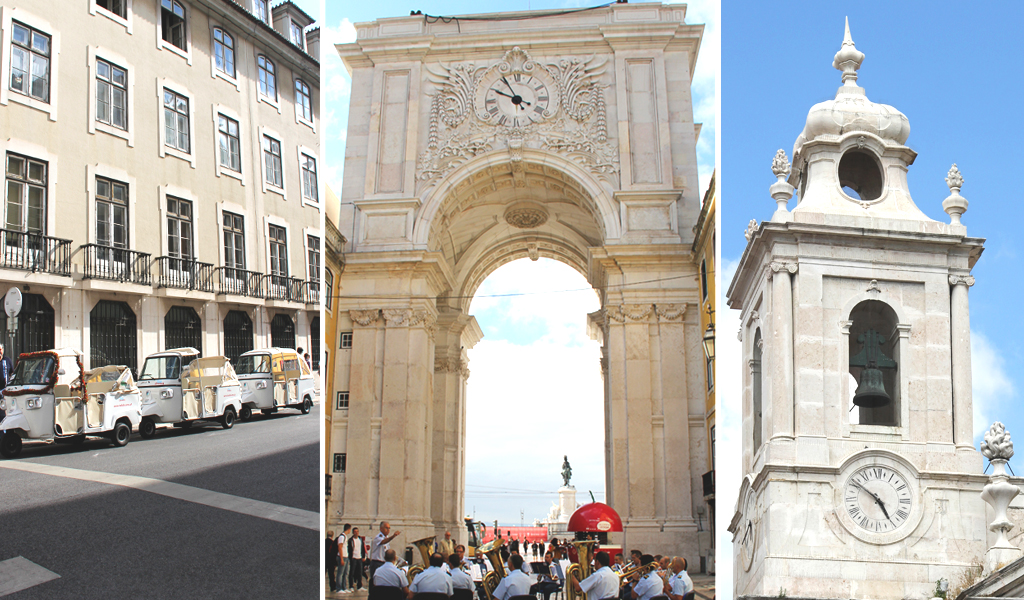 WHERE WE SLEPT (ROUND 1) // Upon arrival, we booked it to the Memmo Alfama — a new design hotel comprising of a series of small, fully-renovated buildings. The modern and minimalist decor is offset by the gorgeous views over Lisbon's historic Alfama district, which we enjoyed on night one over a few glasses of wine and light bites to erase the stressful travel day that was finally (FINALLY) behind us. We soaked in the view a few more times during our quick stint, including each morning over breakfast, and one afternoon over cocktails while the World Cup rumbled in the background.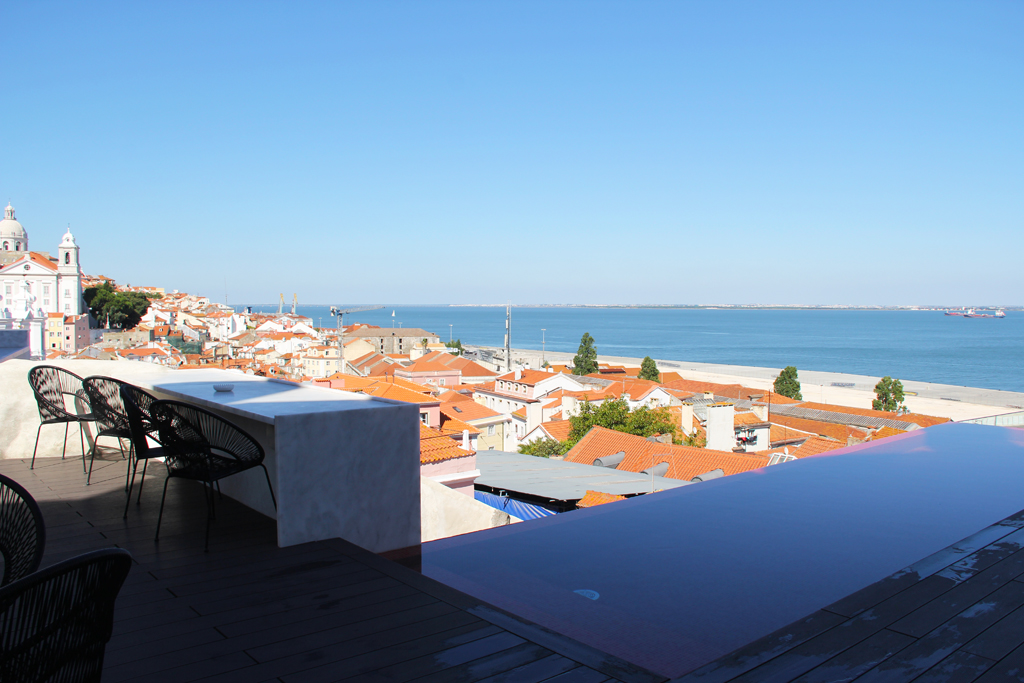 The location was more than ideal, and we were able to walk almost everywhere we needed to go. Our room was much larger than I imagined — I had read that some of the rooms can be pretty tiny, so if you're contemplating an upgrade, it's worth it. Though there are a fair share of big name luxury hotels in Lisbon, the hubs and I wanted this trip to focus on local companies and traditional Portuguese hospitality. The Memmo Alfama certainly fit the bill, and I'd stay here again in a heartbeat.
WHAT WE SAW // We kept trying to put our finger on what other cities were like Lisbon, and we really, really couldn't.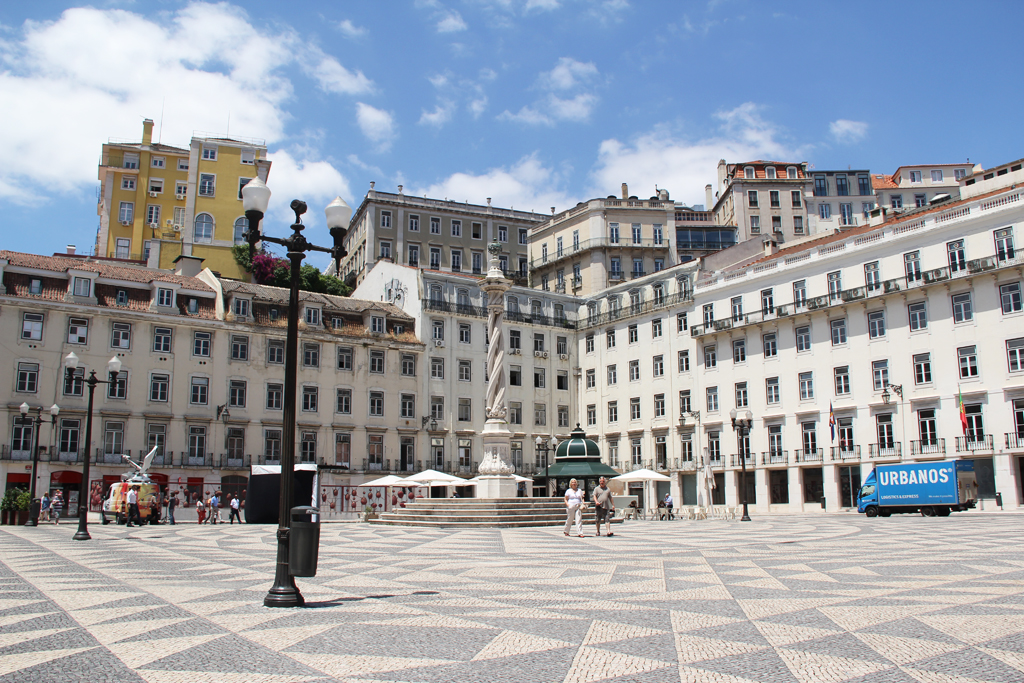 Culturally, it wasn't really too comparable to anywhere else, though visually, some streets felt a bit like Barcelona, and there was an air of Marseilles whenever the water came into view. The hubs said he'd even throw a little bit of Rome into the mix. However you look at it, everything added up to some really stunning strolls around the city.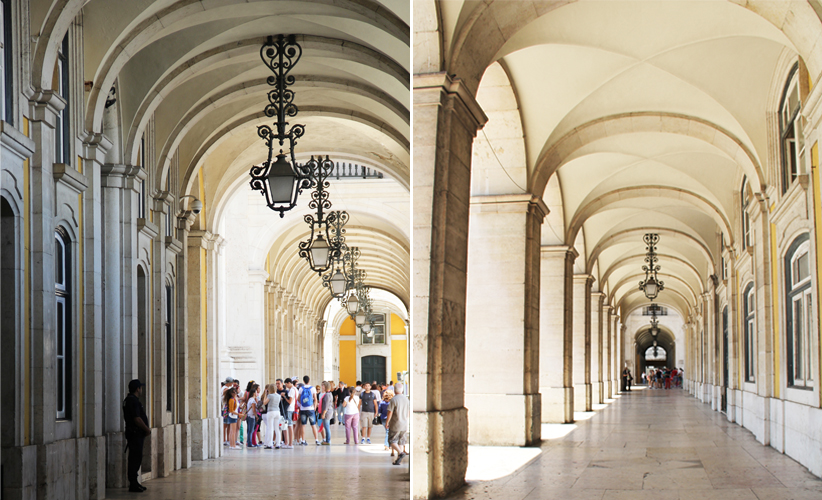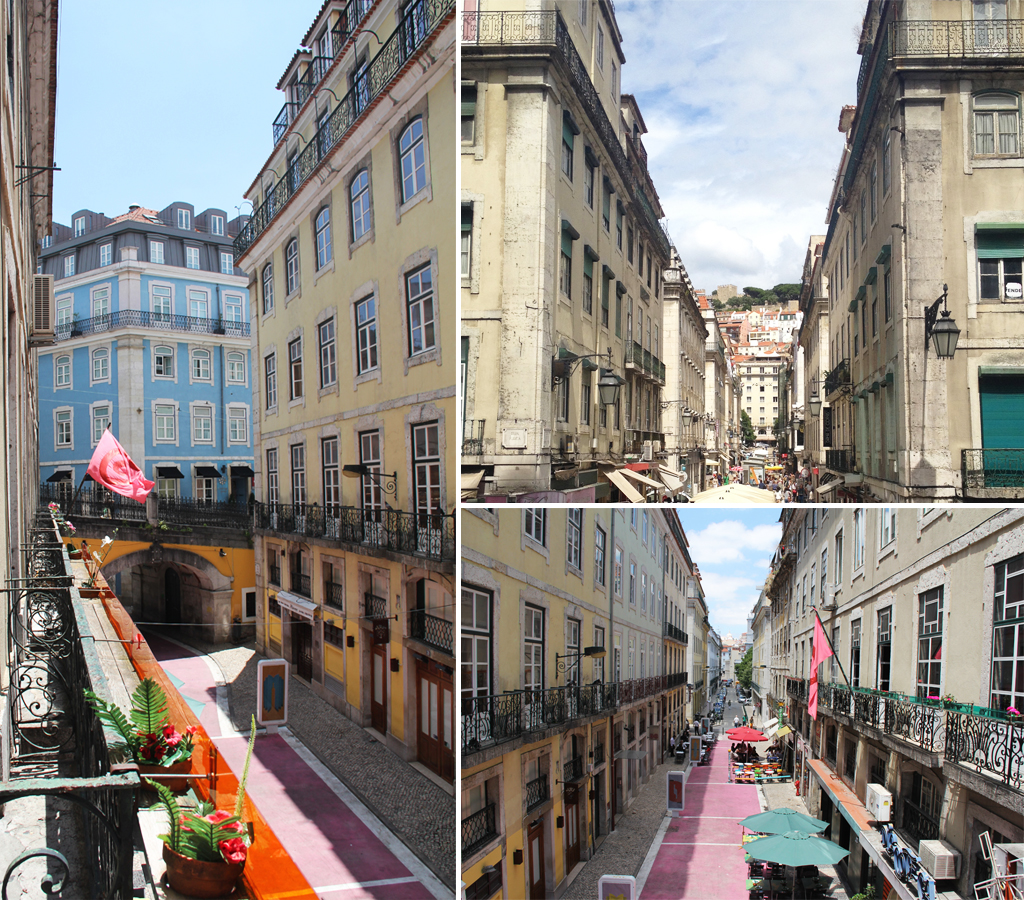 WHAT WE ATE // I mean, what didn't we eat? On our first full day, we met up with Célia and Filomena, the ladies behind Eat, Drink, Walk Lisbon. Though we had a quick bite at the hotel, I was glad we arrived a little hungry.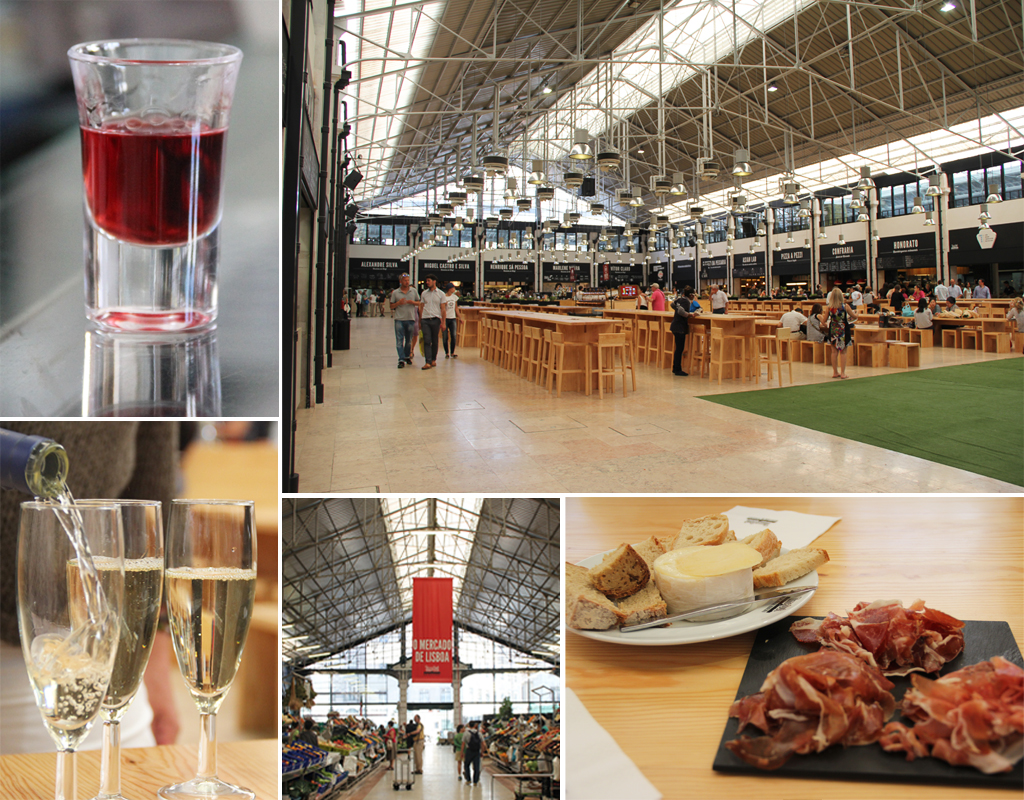 We kicked off the morning with tiny shots of ginja de Óbidos — a cherry flavored liquer served best in a chocolate cup — before heading over to the O Mercado de Lisboa. I, um, ate mine before taking a photo? So, that's why it's pictured in a glass… but you get it. Despite my usual reservations about cherry flavoring (it always tastes like cough syrup, no?), this was delicious and I didn't even hesitate when they offered me a refill. Though, I probably should have because like I said, I was running on a near empty stomach here. The alcohol + cherry syrup sugar rush + dark chocolate caffeine boost meant I was a little hyper/giggly for the next 20 minutes, but luckily the hubs was on hand to keep me under control.
Realizing that I like ginja wasn't the only lesson of the day. I ate, drank, and walked away knowing that I do not enjoy eating percebes (barnacles, fo' real)…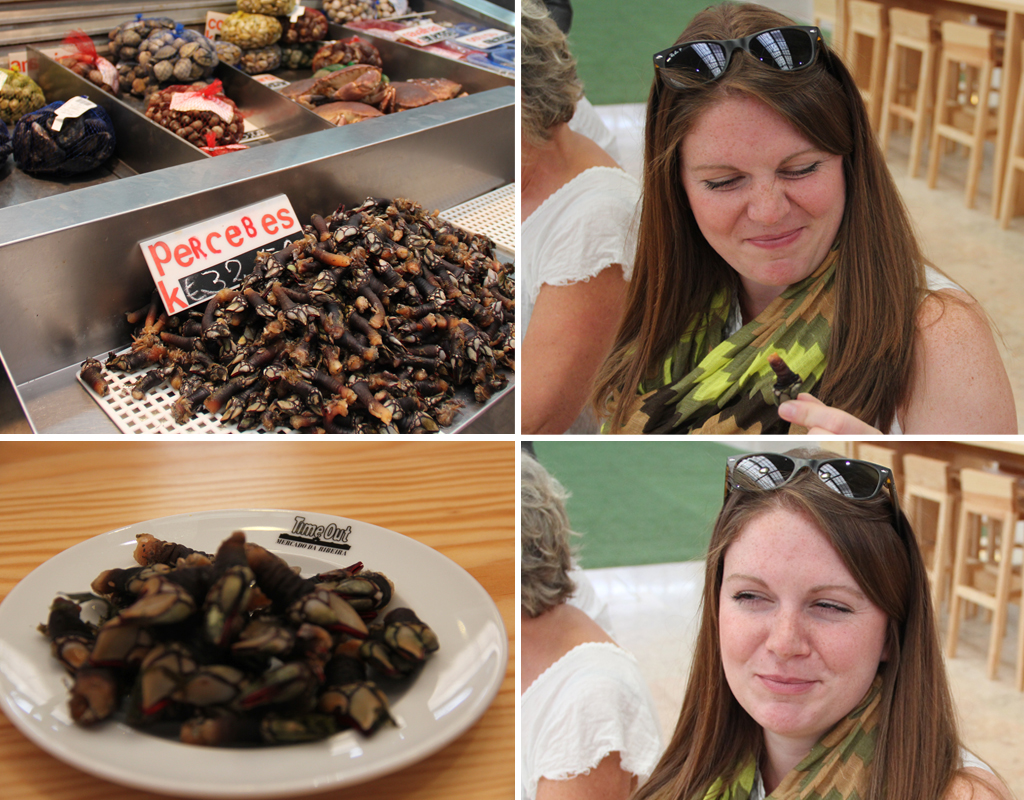 Clearly they were trying to convince me that locals love the things, and the hubs was totally on board. But me? Yeah, no thanks …However! I love sardines! I also have kind of a thing for their Portuguese packaging, because seriously, how pretty are these?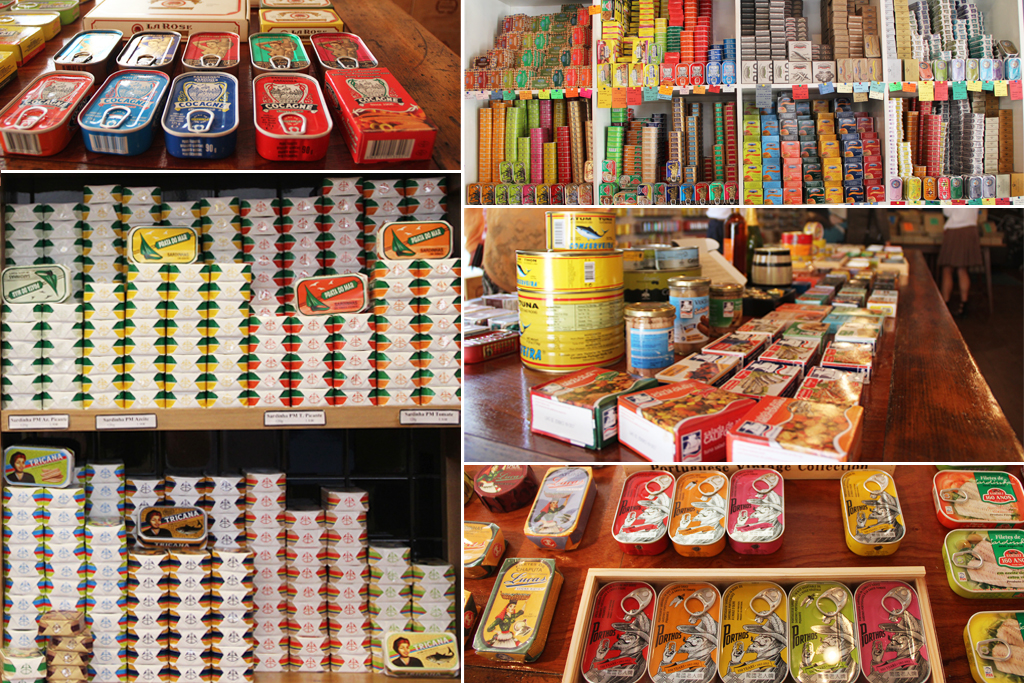 The tour capped off with a wine & port tasting, as all Portuguese food tours should. I can honestly say that thanks to Célia and Filomena, I felt like we had gotten the very best introduction to Portuguese food that you can ask for — we even made a few return trips to the market, despite our limited time. Our tour lasted from about 11:30 AM to 3 PM, and costs €60/person.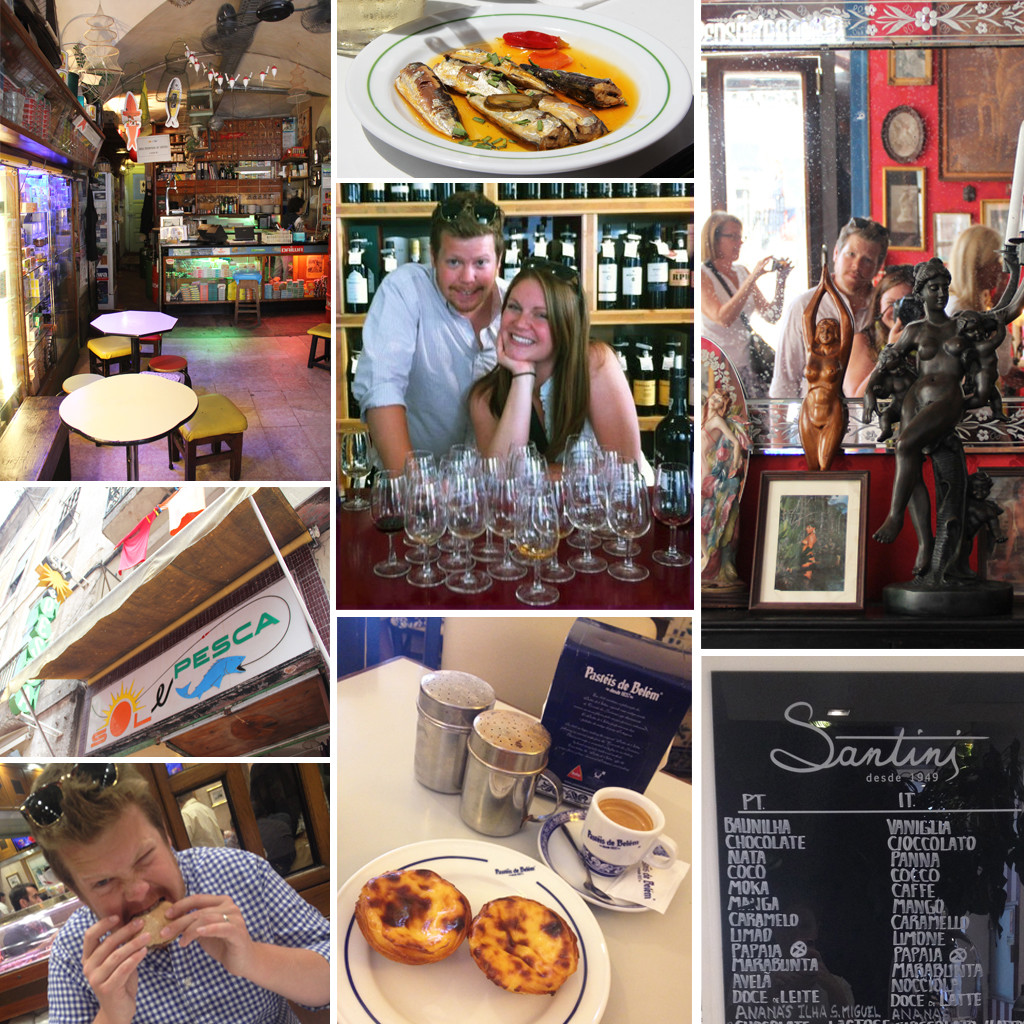 Other must-eats that weren't on the tour but absolutely, positively, cannot be skipped? Traditional custard tarts from Pastéis de Belém (take the tram for the full experience), lunch at Cervejaria Ramiro (clams, yes, but Mrs. O advised we try the steak sandwich and seriously: never would have ordered it and now I'm not sure how I'm living without it?), and Gelados Santini for ice cream, because… ice cream.
WHERE WE SLEPT (ROUND 2) // After our whirlwind roadtrip, we capped off our getaway with one last night in Lisbon at the Hotel Portugal. Another brand spanking new boutique hotel, this one is located in the center of downtown Lisbon. We're big fans of staying in two different areas of a new city, and the Hotel Portugal allowed us to further explore the area around the Rossio, hike up to the São Jorge Castle, and shop around the neighboring Chiado.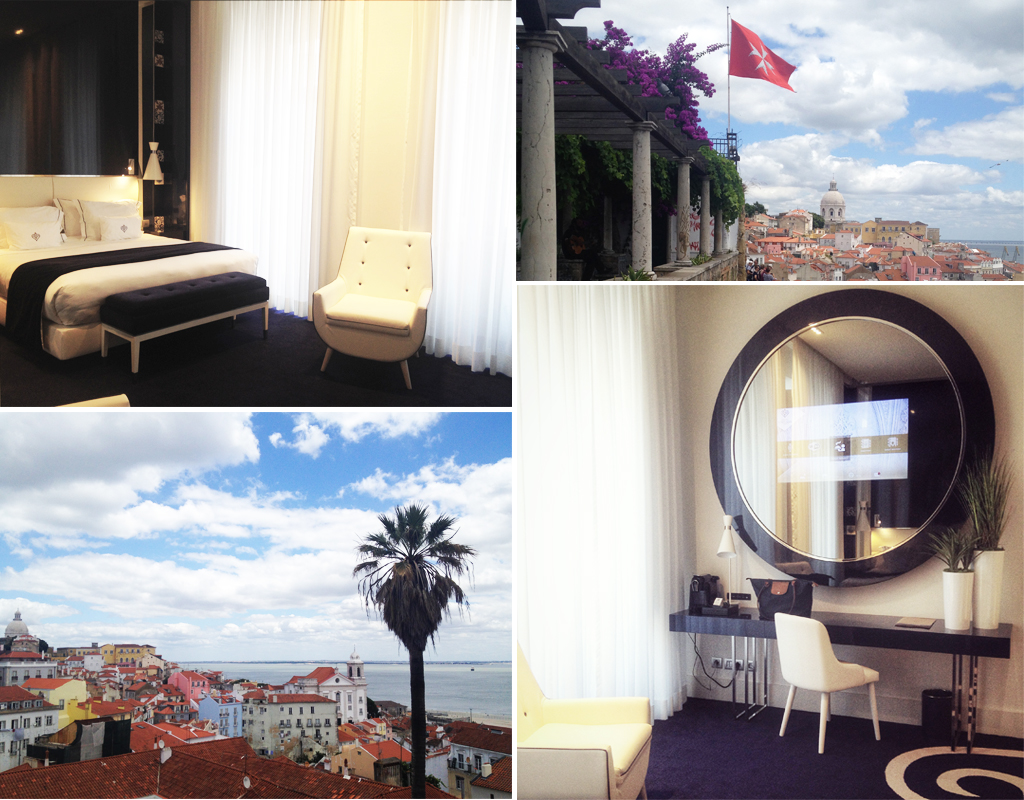 Each room is inspired by traditional blue and white tiles that can still be spotted around the city, and ours boasted absurdly high ceilings, two showers, and a very futuristic interactive-TV-inside-a-mirrior situation that I'm just pretty sure I need in my home, ideally hooked up to the hubs's cell phone.
I didn't doubt that we would love Lisbon, and it was the very best bookend to a fantastic week spent exploring a new-to-us country and culture. Stay tuned for details from our time in Alentejo and the Algarve!
xo,
the romantic
Thank you to the Memmo Alfama, the Hotel Portugal, and Eat, Drink, Walk Lisbon for partnering with me during #LTcoast2coast. All opinions are my own, and if you don't believe me, then scroll back up and look at my percebes-eating face. That can't be faked.