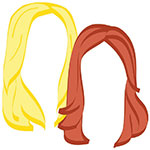 When we realized that, thanks to InvitedHome, a snowy ski escapade to the Rockies was going to kick off our 2017 travels, we were more than a little excited. As soon as we picked a spot in Breckenridge, Colorado, we started scheming. Immediately, our 2015 alpine adventure in Val d'Isere came to mind. Visions of a weekend full of pjs and red wine danced in our heads.

As you may recall from that trip, we didn't really do too much. For one, Ashley was one million weeks pregnant. Skiing and bar-hopping were obv out for her. Plus, our chalet came with two amazing hosts who cooked all our meals and met every need. Why leave?!
This time, we found ourselves at Columbine Rock Lodge — another incredible house, where we were spoiled for choice on what to do and see when we left the front door.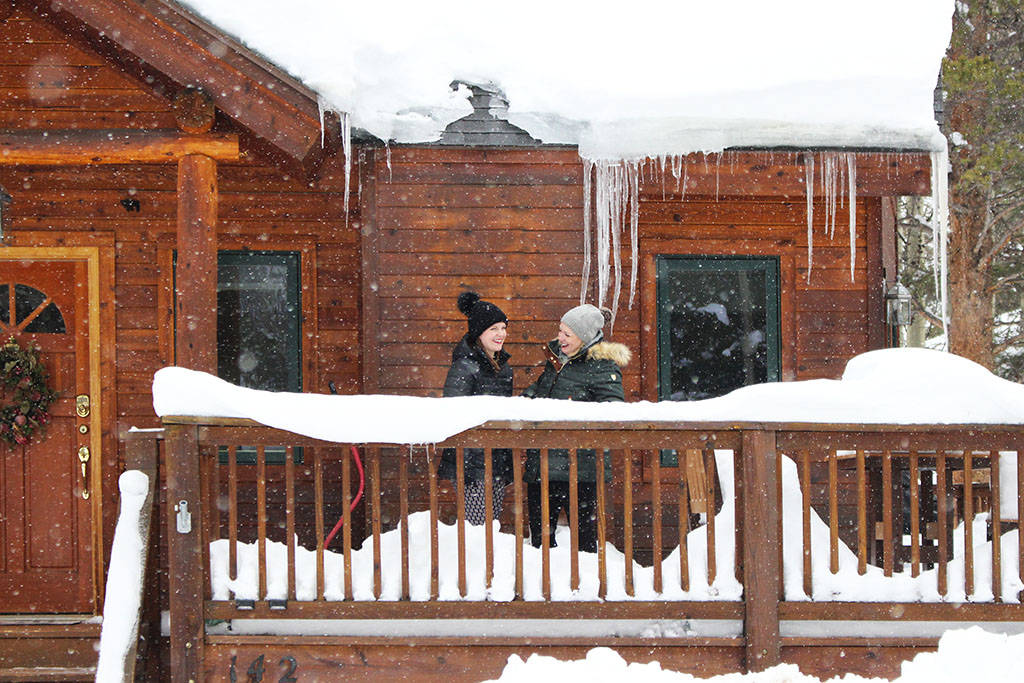 Trying to pick between getting up off the insanely comfy fireside sofas and eating all the food in Breckenridge? It was a lazy girl's Sophie's Choice, basically.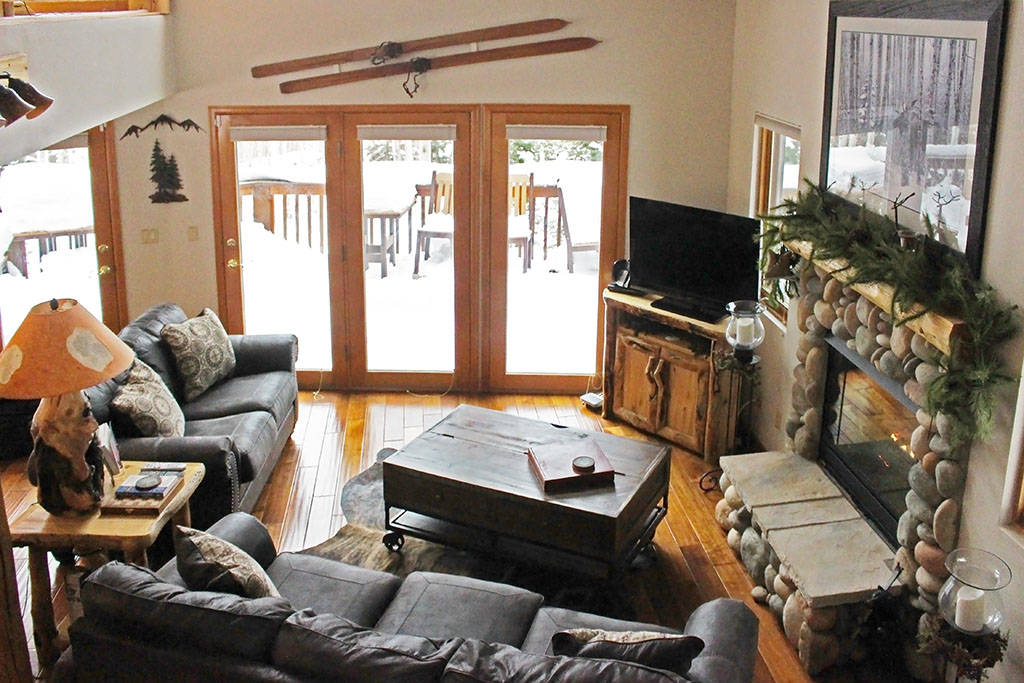 Can you blame us?
But, for the good of blog research, eat and eat and eat we did.
blue river bistro // As is customary for our first day in a new place, we were all arriving at varying times, coming from various places. We weren't able to check into our InvitedHome abode until 3 PM, so this was the perfect excuse to kill some time and regroup at one of the local restaurants on Breckenridge's impossibly adorable Main Street.
We cozied up in a massive booth at Blue River Bistro with a few appetizers, pinot noir from the not-so-far PNW, and some locally-brewed pints. It just felt like we should really embrace the regional culture, you know? Although it was fairly busy, we were able to spread out and relax until we were ready to head toward our home for the weekend. But not before a quick stop at the nearby grocery store for supplies (read: cheese and wine).
the blue stag saloon // After us ladies hit the slopes with our private instructor (more on that later), we knew it was time to explore Breck's après-ski scene.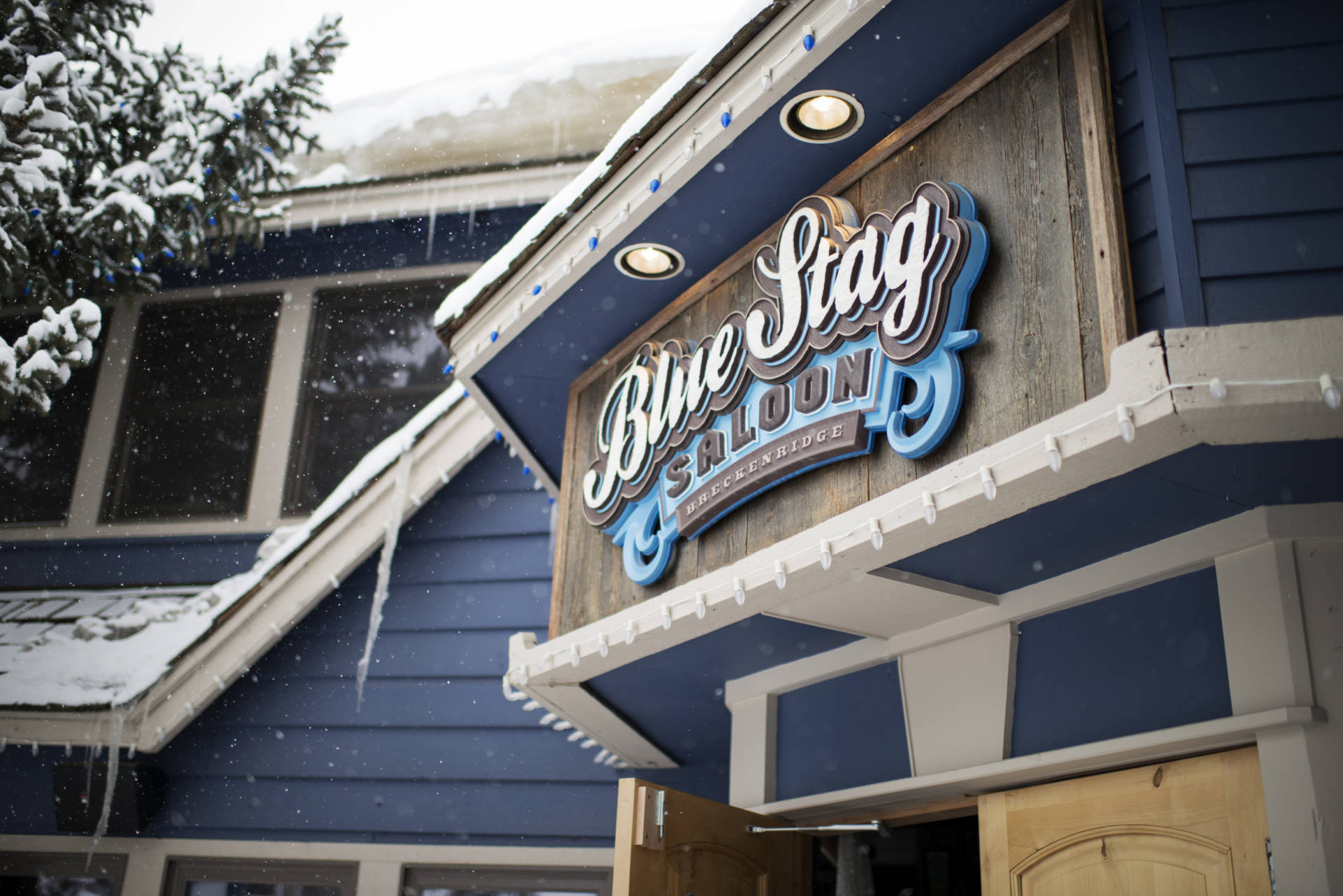 photo via
The gents and lazy baby had stopped by Blue Stag Saloon earlier in the day for some beers. They knew it was the perfect, laid-back vibe we were looking for — complete with antler chandeliers and spinach and artichoke dip. All you need in life, basically.
empire burger // Before they hit Blue Stag Saloon, les boys & le bebe decided burgers were in order. Though we can't attest to these ourselves, we do trust our other halves to know a good spot when they find one, so we can gladly pass along their recommendation.
Quick dude review: simple and fast food-y, tons of choices, "probs ideal for a hangover."
rocky mountain underground // Much like Empire, we didn't test this one out personally, but the boys spent the bulk of their solo day at this beer bar and ski shop.
Quick dude review: small, great for a craft beer because they have a ton on tap, and, "it's right next to a ski shop, so they show awesome insane skiing videos on the big screen."
Sick pow, bro.
the canteen // On our last full day, we went on our first ever snowshoeing escapade. Did you know you can really work up an appetite while snowshoeing? We were RAVENOUS.
We tried a few stops that didn't pan out for various reasons (one being a wedding at the Nordic Centre, which seems like it must be an actual fairytale) before we hightailed it back to Main Street on the hunt for some good old fashion fried American food.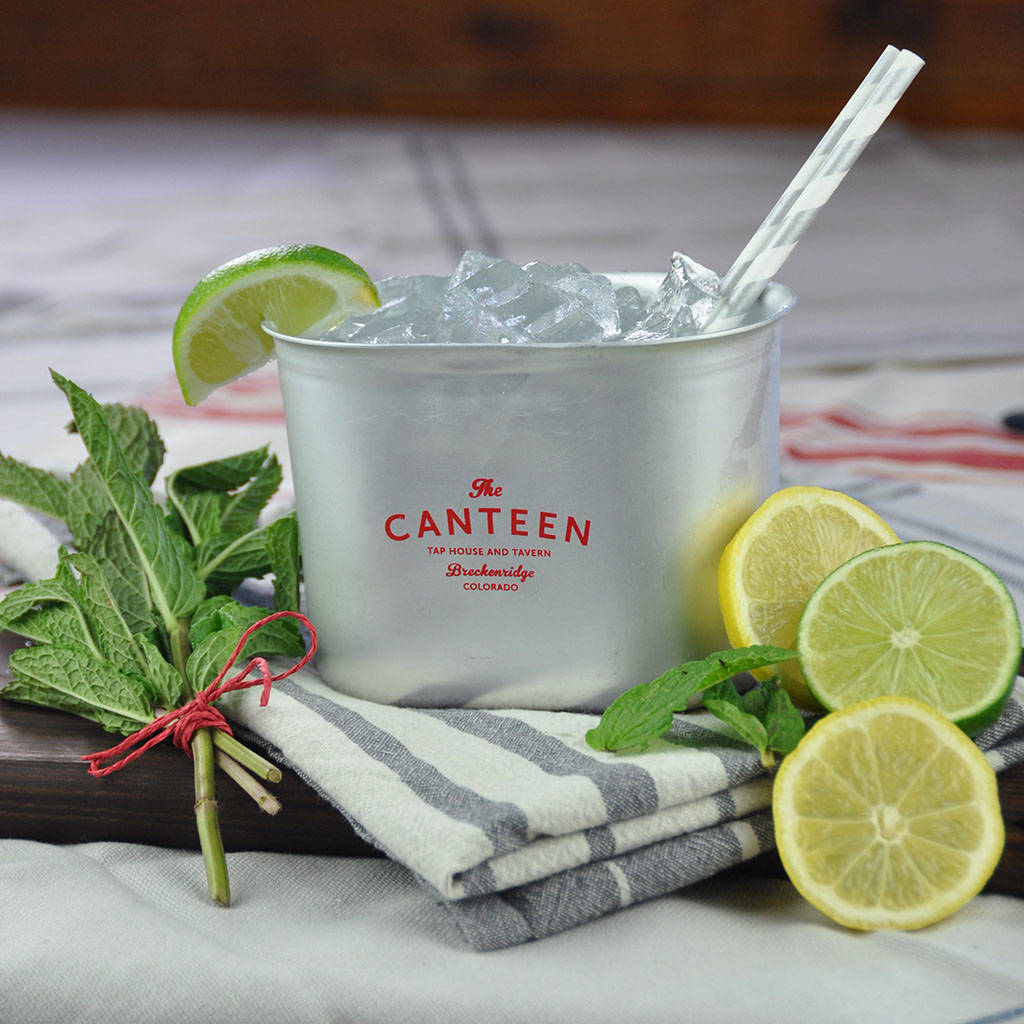 photo via
Along with massive cocktails in metal… tubs? not even sure what to call them… The Canteen delivered.
local ski lodges // Though we don't have a specific rec for you, it's worth mentioning. After a full day of skiing, you've earned yourself a beer.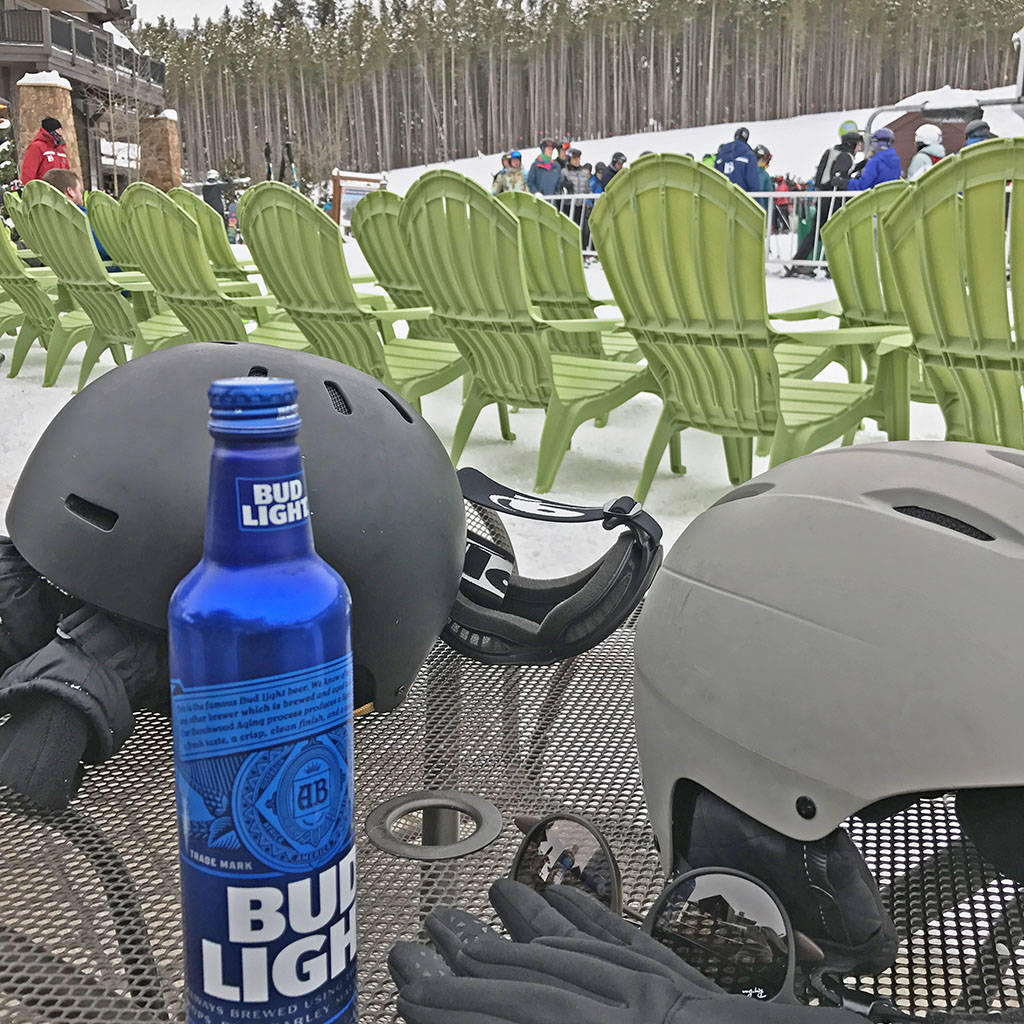 There are a few lodges scattered around the mountains — either by the main lifts or further up. After one intense ski morning (like… two runs), Carolyn and Jeff treated themselves. Time for a rest in some of the brightly colored Adirondacks and an ice cold brew, le duh.
* BONUS * denver biscuit company // Ok, this one isn't technically in Breckenridge, but still deserves a mention. While Carolyn & Sean had to get up and out super early for their flight, Ashley & fam had a bit of time to kill. In the spirit of solidarity, we all woke up before sunrise together. But then the late fliers decided a detour to Denver Biscuit Company would be the perfect farewell.
That was the correct decision. Get The Franklin, don't think about the calories.
In true LT fashion, we spent far more time at our house than we did out and about exploring. But when we tell you more about our house, we think you'll see why. Stay tuned!
xo,
the romantic & the wino
– Our visit to Breckenridge was in partnership with InvitedHome, but all opinions are our own.