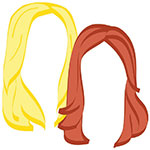 When we decided to hunker down in Vienna for a full seven days–which is a lot of time to stay in one place in the Lazy Travelers' universe–we knew if we didn't come up with a list of things to occupy ourselves, we'd most likely spend our days and nights drinking too much wine and eating too many carbs. After racking our brains, want to know what we came up with first? Throw a party at our apartment so other people could join us drinking too much wine and eating too many carbs.
Turns out this party was meant to be, because on the day of the party, the sun graced us with its presence for the first time all week. And so, we put on our party dresses, tried our best to round up as many American-style ingredients as possible, and showed our guests that we could be the hostesses with the mostess(es?) even in a foreign country.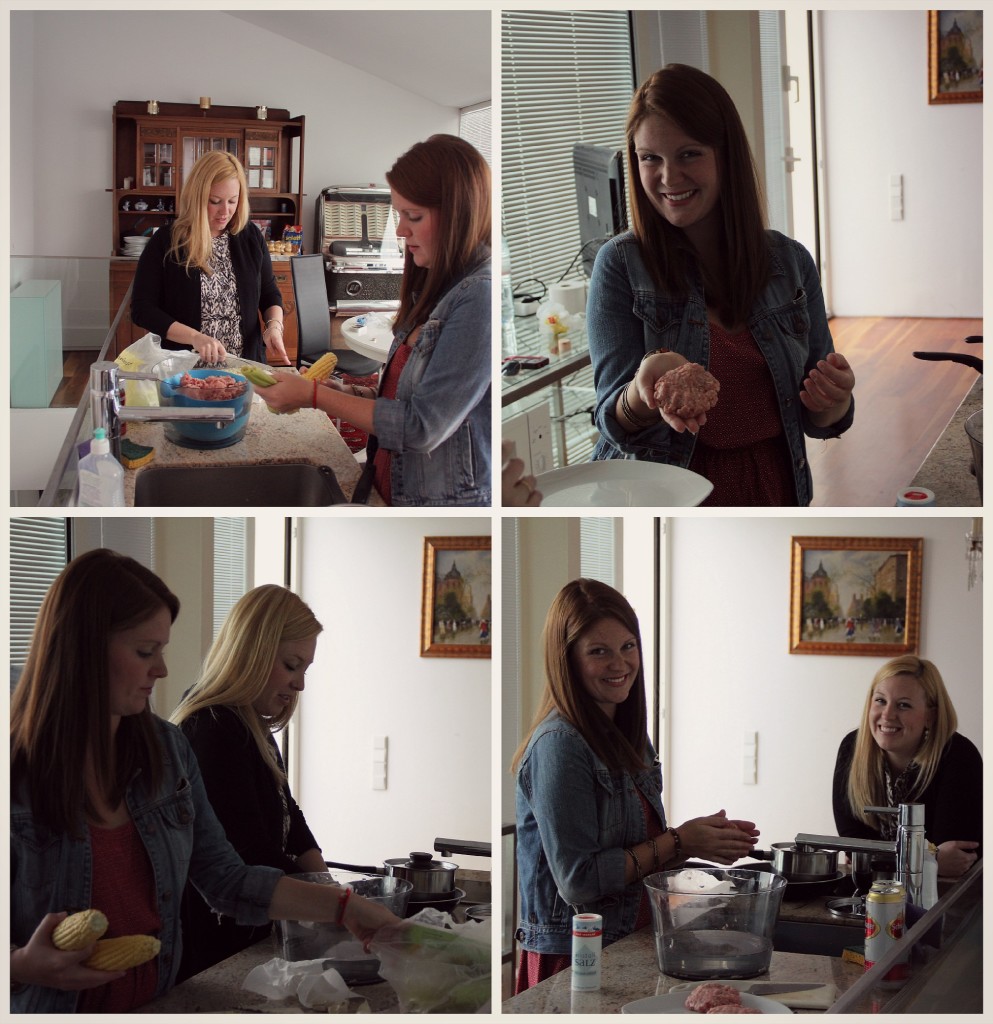 The menu:
Corn on the cob
Potato Chips & some sort of weird Viennese version of dip
Cheeseburgers
The guests:
We invited a few of our favorite blogger and expats along with some of the hub's fellow grad students to join us at the soiree. All upstanding citizens of the world, really, until the beer and wine started flowing and this happened: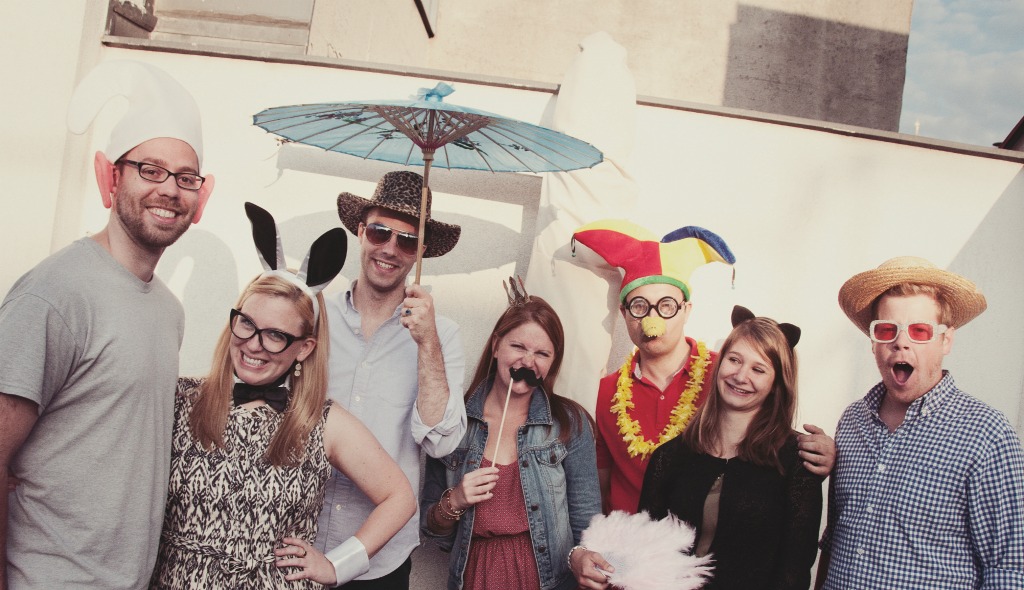 Our guests, sans fab photographer Doris from Midnight Sun!
This is only one of the many photos taken throughout the night using Doris' photo booth props. Aaand the rest of the photos we will keep hidden behind lock and key where no one will ever find them again.
The verdict:
Nailed it. Seriously, we're experts at throwing parties.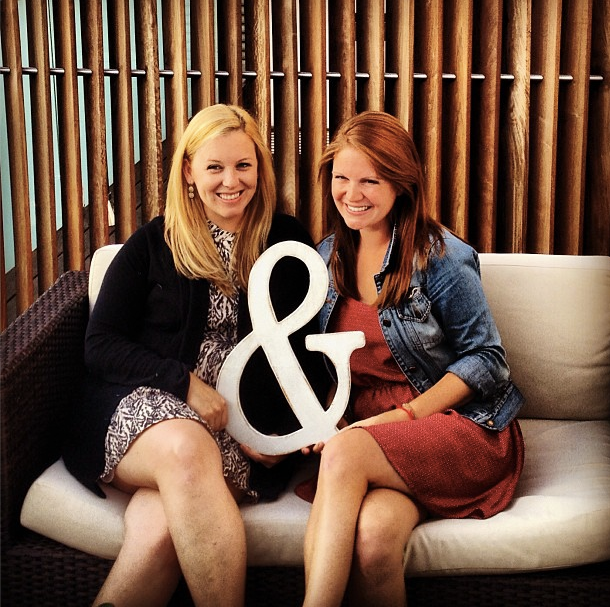 xo!
the romantic & the wino