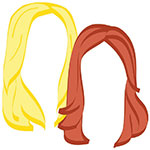 We had high hopes for Vienna's wine country. However, on the day we decided to tackle this bucket list item, it was cold and rainy, like most of the days we spent in Vienna.
In spite of the gray skies, we bundled up (read: bought sweatshirts en route and wore sneakers because they were the warmest footwear option we had) and made our way from the Inner Stadt to Kahlenberg, a mountain located in the 19th district of Vienna that's speckled with small vineyards along its hills.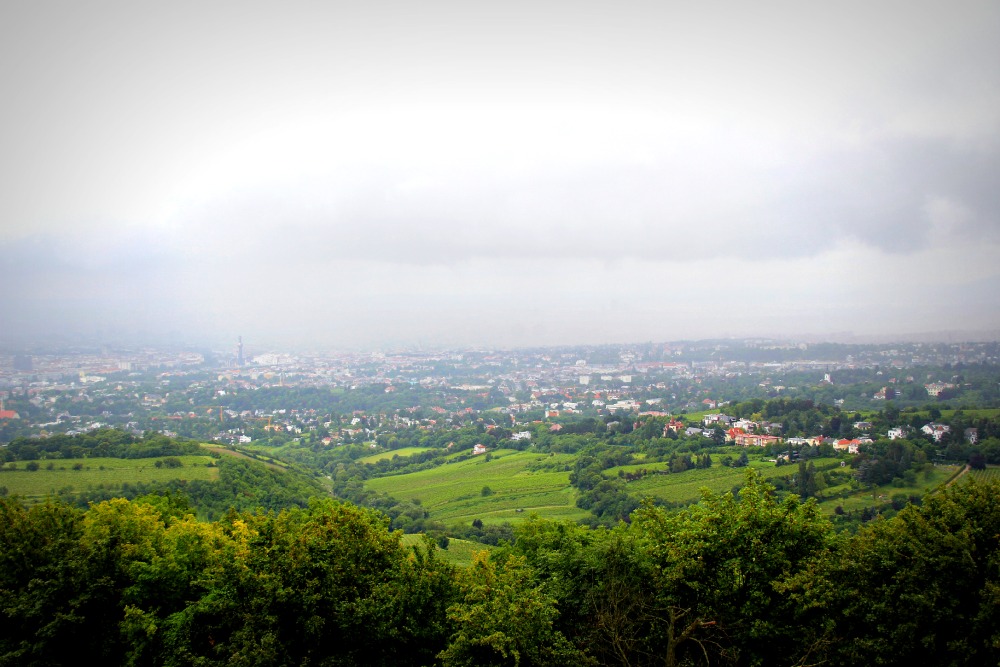 Turns out, touring Vienna's vineyards really does work better on a day that it's not downpouring. So, instead of a leisurely afternoon stroll through the vineyard hills, we decided to get cozy in Grinzing, the town nestled at the bottom of Kahlenberg. We ate, we explored, but what we really did was get really, really drunk. Like, supremely drunk.
That's not to say we didn't learn about Vienna's famed wine region. In fact, while drinking a great deal, we also learned a great deal!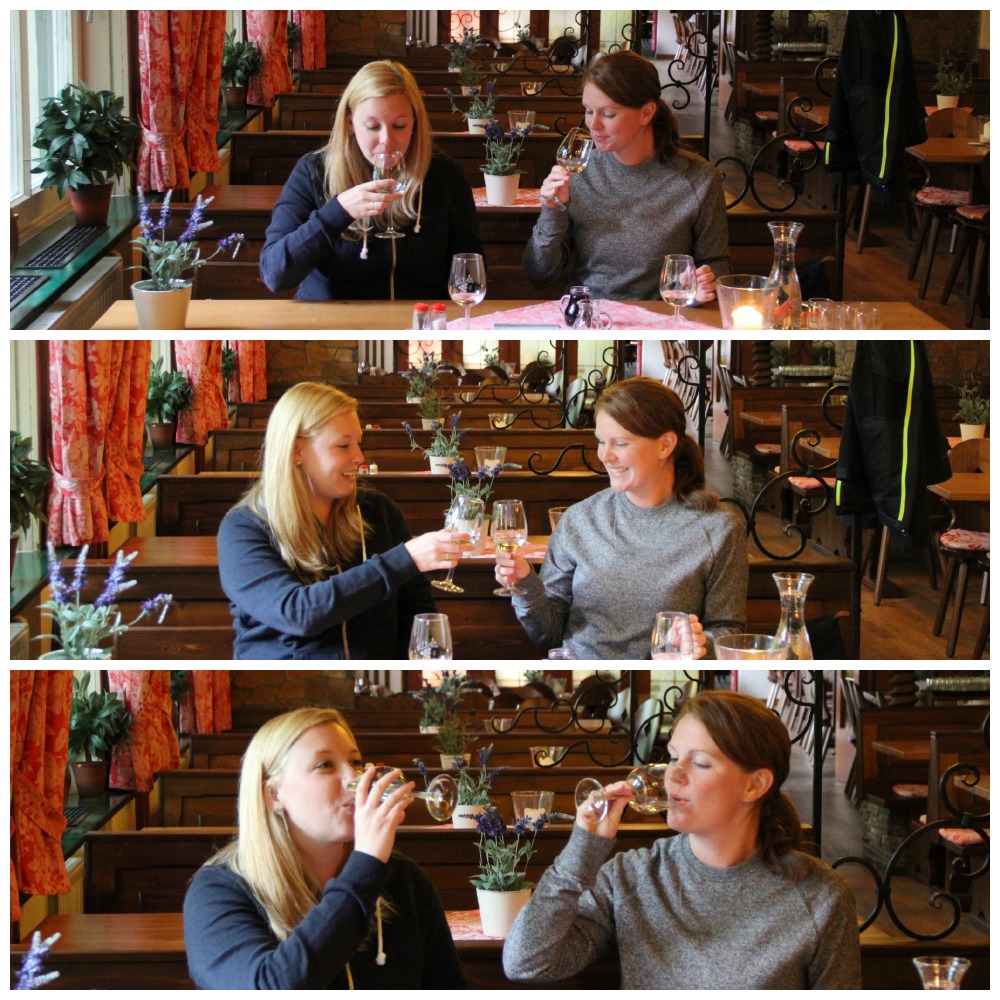 Traveling to and from the region requires some advance planning. In typical Lazy Travelers fashion, we (read: the Hubs) had a slight idea of the direction we needed to go, but we hadn't taken the time to hammer out solid directions. This lead to a lot of wasted time trying to find the right bus, all the while dark gray storm clouds formed over head. We were lucky to meet an extremely helpful local who was eager to share his wine knowledge, pointing us toward some of his favorite heurigers–or, wine taverns that sell their own homemade wine straight from Vienna's vineyards.
On the way home, with most of our wits left somewhere at the bottom of a wine barrel, we managed to get on two separate trains home without a clue of where they were taking us and STILL make it home within twenty minutes of each other. We don't want to brag, but our drunk selves are pretty intelligent (just don't fact check this with the various locals we begged to help us find our way…)
Once you DO find your way there, the views are unbeatable. Even on a gray, rainy day, the views from the top are top-notch. Rolling hills, lush, green grass. It's all just so perfect for awkward photo opps!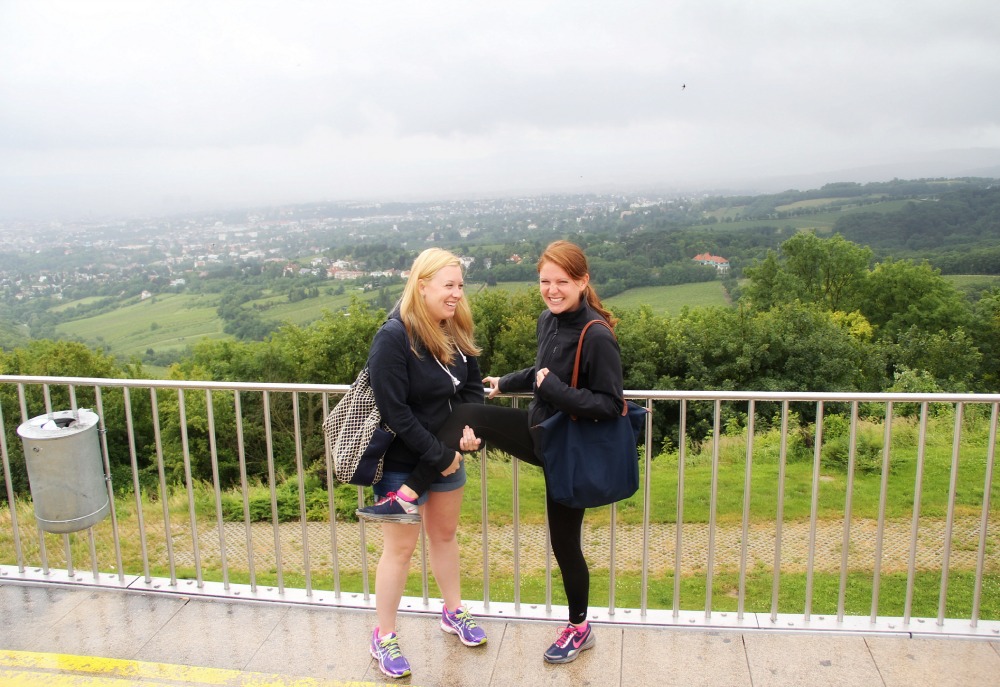 Told you…
Look for the buschen! WTF is a buschen, you ask? No worries, so did we. You can spot a true heuriger because they will hang a buschen–or a bushel of pine branches–at their entrance, signaling that the vintner is selling wines harvested in Vienna. Not all of the wine taverns we hit up had buschens hanging at their entrance, but for research purposes, we felt we had to give each and every tavern a fair shot.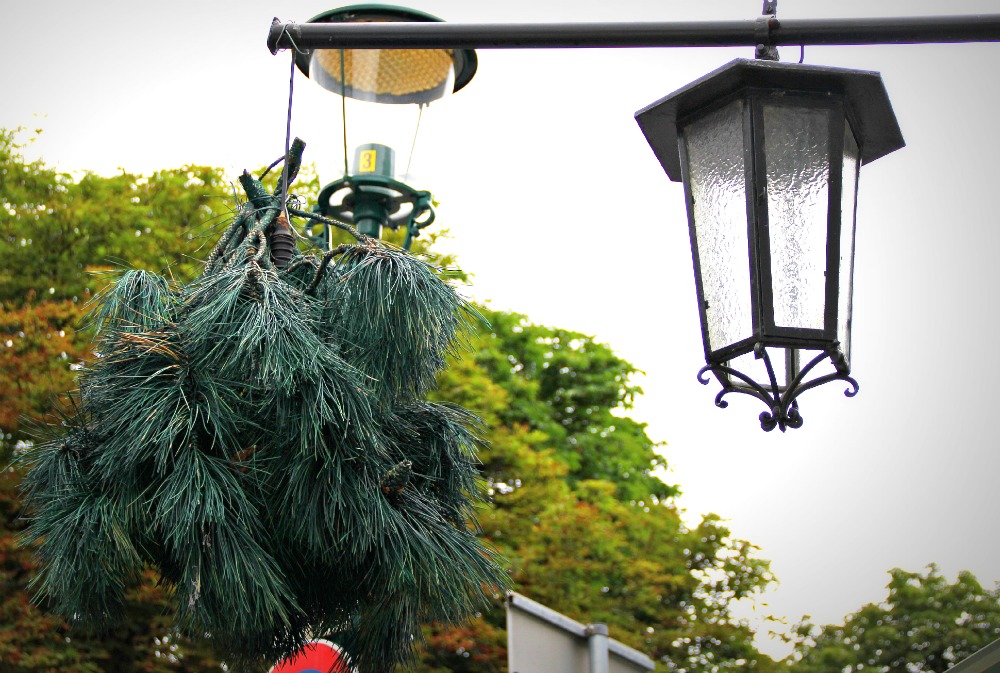 If you're looking for budget friendly excursions, this is your jam. By the time we got to the first bar, Maly's, we had worked up quite an appetite. We helped ourselves to the hot buffet and then let our waiter select a few small carafes of wine to sample. 7 glasses of wine later, our tab totaled a little more than 9euro. Plus, carboloading while imbibing is always a good idea: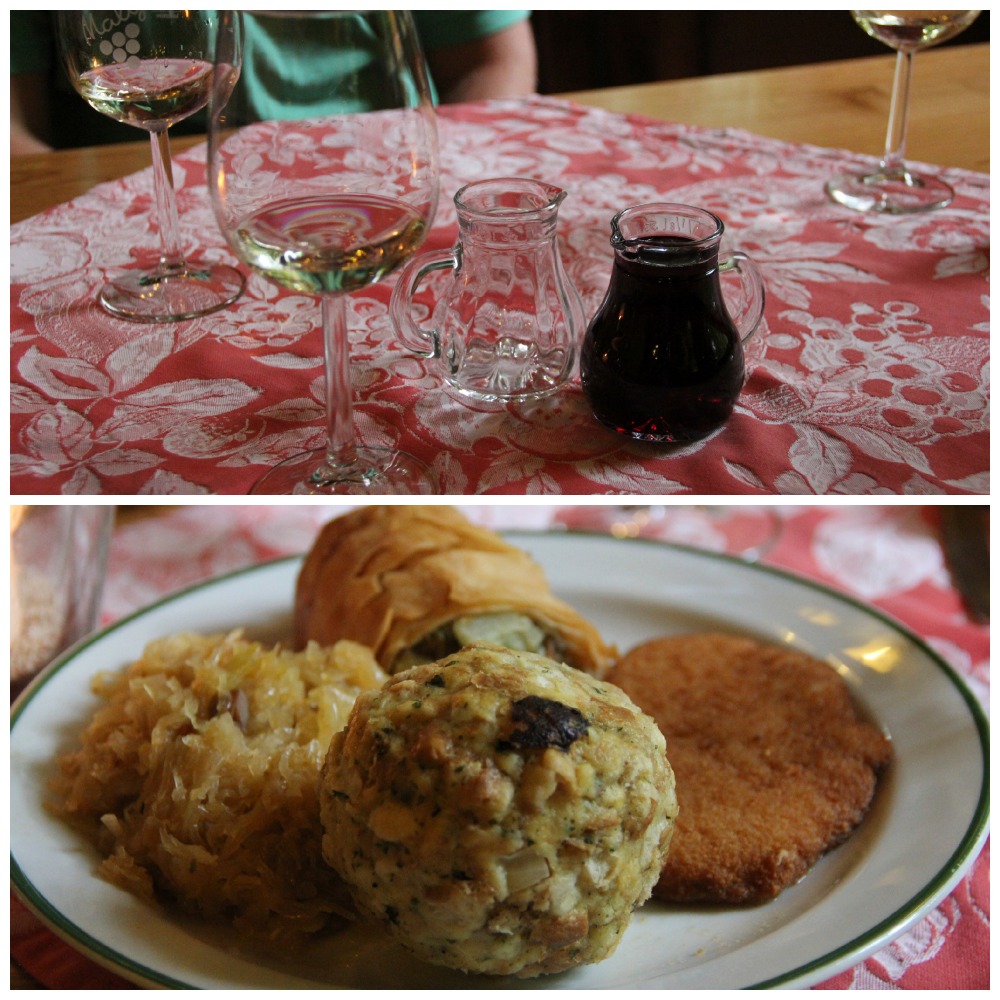 If you're taking photos like these and it's still light out, it's probably a good idea to take a break. Also, please take note of our water on his cigarette break in the back. (And to see a more respectful jumping photo, see our submission to Mrs. O's Summer Jump Round-Up.)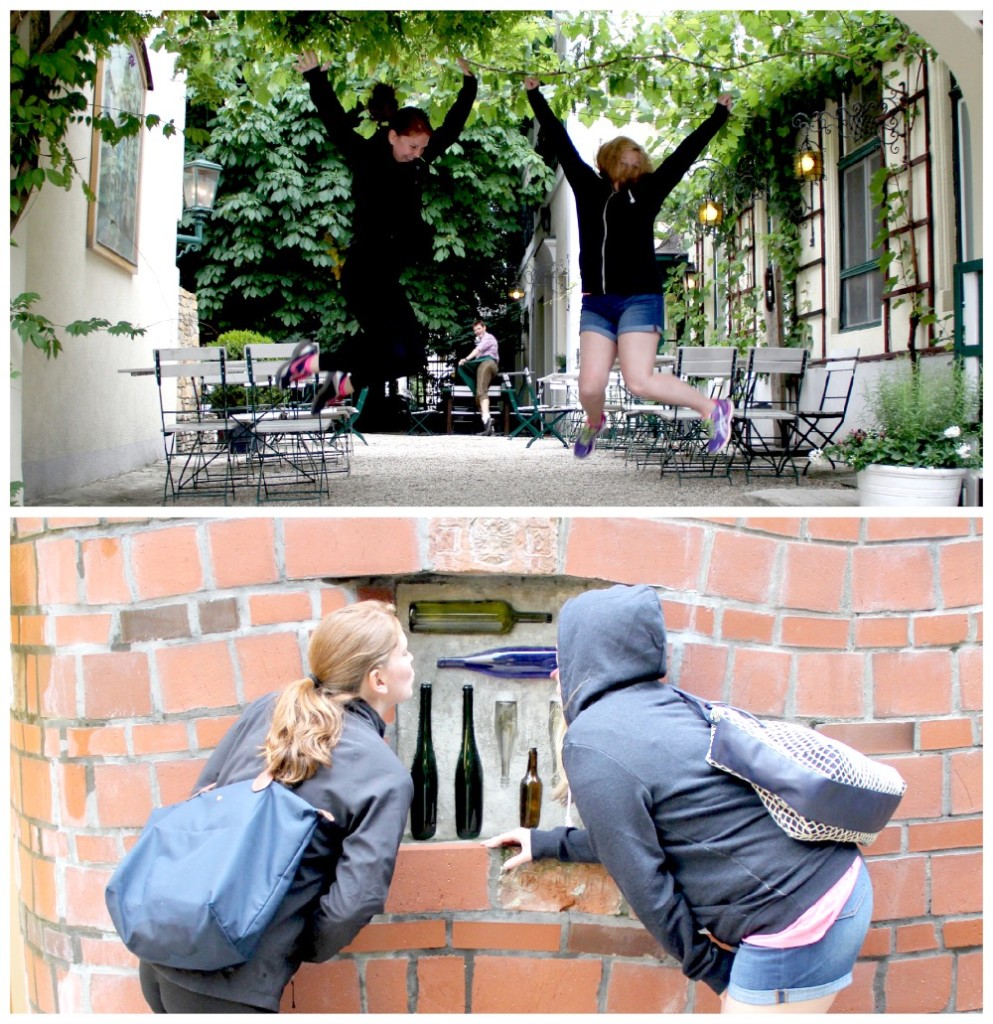 It's safe to say that we did not, in fact, call it quits and one of us may not, in fact, remember the rest of the day.
Rhymes with shmomantic.
xo!
the romantic & the wino